Even if you're not a big fan of sports, chances are you will like, or have already liked Ted Lasso on AppleTV+. The comedy series about a super-positive college football coach who took over the British football team was like chicken broth for the soul during the 2020 pandemic.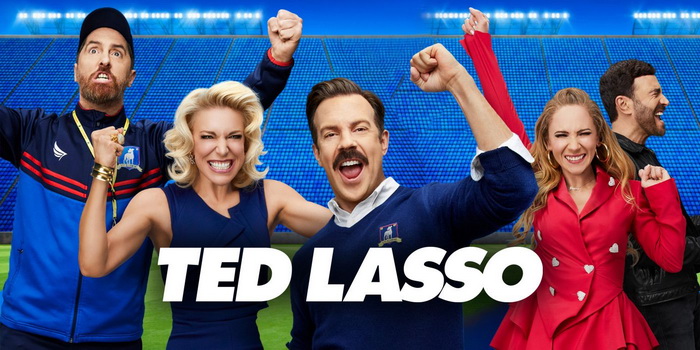 What started out as a fun promo for NBC Sports has turned into a real hit – the #1 show on AppleTV+. Moreover, Ted Lasso and Jason Sudeikis (lead actor) received a whopping 20 Emmy nominations in 2021, setting an unprecedented record for a comedy in its first season. At the press conference, Sudeikis said that Apple has already ordered 12 episodes of the third season. 'We will make 12 episodes. We are starting today,' said the Emmy winner.
The second season of Ted Lasso was released in July 2021, and believe it or not, it is gaining more and more rave reviews because it has become even better than before, and fans are already demanding more from this enjoyable show. Here's everything we know about the third season.
Apple TV+ was so confident in the upcoming show that they continued the series for 2 and 3 seasons in August and October 2020, respectively. Filming of the third season of Ted Lasso began in London on March 6. But don't be too worried. The premiere of the third season will probably take place no earlier than the end of summer or fall of 2022.
Attention, spoilers ahead!
The first season began with the fact that American college football coach Ted Lasso (Sudeikis) went to train the British Premier League football team Richmond. Ted's kind and optimistic nature almost made up for his lack of football knowledge as he worked to improve the team both on and off the field.
At first, Rebecca Welton (Hannah Waddingham), the owner of the team, only hired Ted so that he would let the team down, and take revenge on her ex-husband and former owner, but as the season progressed, she began to respect Ted. A surprise last-minute loss to Manchester City knocked Richmond out of the Premier League and prompted Ted to tender his resignation to Rebecca, who refused to accept it.
Then in the second season 'goodness returns'. The 12-episode season followed the team trying to break into the Premier League. At the beginning of the new season, the characters seem somewhat detached from reality: Dani Rojas (Cristo Fernandez) accidentally kills the team's mascot with an inaccurate free kick, new assistant coach Nate (Nick Mohammed) could be kinder to Will (Charlie Hiscock), the man who took his former position of a kit manager, and retired player Roy Kent (Brett Goldstein) coaches the girls' soccer team.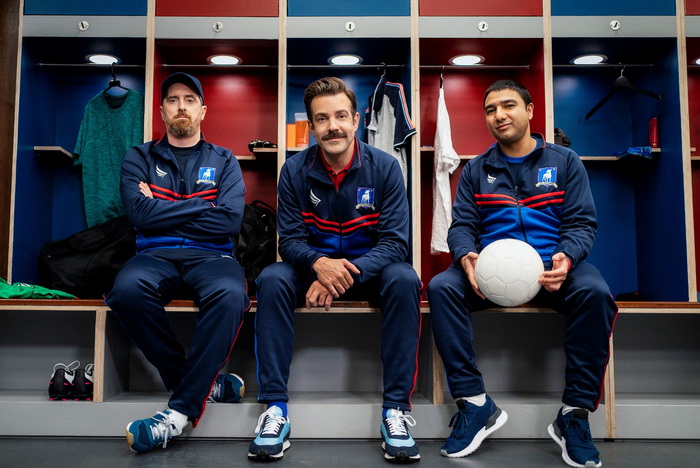 To help them, Sarah Niles was cast as Dr. Sharon Fieldstone, a sports psychologist who helps the team through the events of the season and their personal struggles. We also met a new person – the grumpy, noisy, overturning alter ego of Ted Lasso. What is his name? Led Tasso.
Throughout the rest of the season, we watched the friendship between Keeley (Juno Temple) and Rebecca. Roy, who found himself at a crossroads after a career-ending injury in the final game of last season, tries on many hats in search of the next step in his career.
In a particularly touching scene in the tenth episode of the second season, "Without Weddings and Funerals", Rebecca and Ted (in different places) recall particularly stormy moments in their lives related to their parents.
What will happen in season 3 of Ted Lasso?
We'd love to know! Jason Sudeikis has often said that he envisions the series as a three-season arc, so some storylines are expected to wrap up in the third season. Will Roy and Keeley break up or get married? Will Trent Crimm of The Independent finally write an incriminating article about the Greyhounds? Are Ted and Coach Beard returning to the States, never to return to London again?
Producer Kip Kroeger told Deadline at the PGA Awards ceremony: 'It's a deeper backstory. We will get more information about how it all started.'
The third season of Ted Lasso began filming in London on March 6, 2022, so there are not many spoilers yet. However, if the second season saw the team move forward, the third season could tell how the team will end up at the top of the league. Now that Nate is in charge of West Ham, we'll probably see a couple of games between them and Richmond.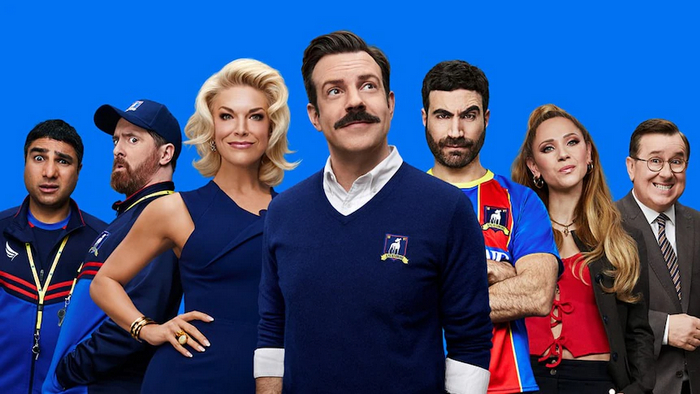 Here's who we can expect to see in Ted Lasso's cast in season three: Jason Sudeikis (Ted Lasso), Hannah Waddingham (Rebecca Welton), Sarah Niles (Dr. Sharon Fieldstone), Brendan Hunt (Coach Beard), Jeremy Swift (Leslie Higgins), Juno Temple (Keeley Jones), Brett Goldstein (Roy Kent), Phil Dunster (Jamie Tartt), Nick Mohammed (Nathan Shelley), Cristo Fernandez (Dani Rojas), Toheeb Jimoh (Sam Obisanya), Kola Bokinni (Isaac McAdoo), Jodi Balfour (Jack). Sudeikis and company have just started filming the third season, so there is no trailer yet. The first trailer of the second season was released a few months before the premiere, stay tuned.
How was Ted Lasso's character created?
Ted Lasso is a character created by Sudeikis, Hunt and Kelly back in 2013 for NBC commercials about their coverage of the Premier League in the United States called "American Coach in London", the first sketch was a five-minute comedy episode created as a demonstration of the peculiarities of English sports for American fans.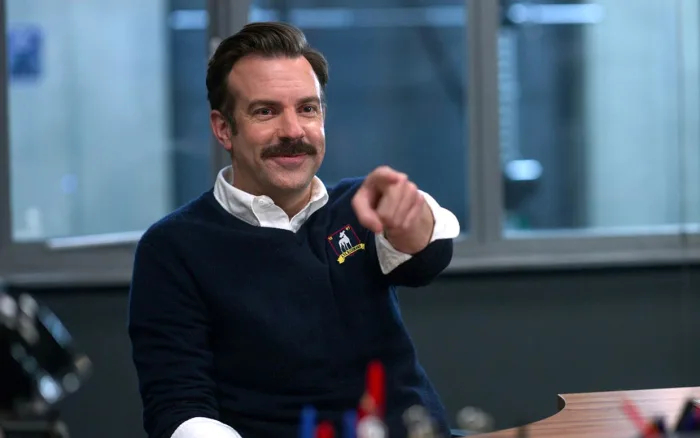 In a long-forgotten 2013 interview with Spurs TV, Sudeikis said of his character: 'I play an American football coach who comes to Tottenham to introduce the things, styles and ways of American football into European football… unsuccessfully, I would say. Comedically, I hope, but unsuccessfully.' Quite attractive promos sat on the shelf for a long time before Bill Lawrence, the creator of the series Scrubs, took it upon himself to help develop the characters and plot into a series that became a hit on Apple TV+.
Ted Lasso's skyrocketing popularity would almost guarantee more seasons for any other show, but Sudeikis and the comedy's other co-creators say they only planned three seasons. And it seems that they are sticking to this game plan. In an interview with the British newspaper Sunday Times, the partner of the film Brett Goldstein said that the 3rd season will be the last for the team. 'That's how we write," he says. "It was planned that there would be three of them. Spoiler: everyone will die:-)'.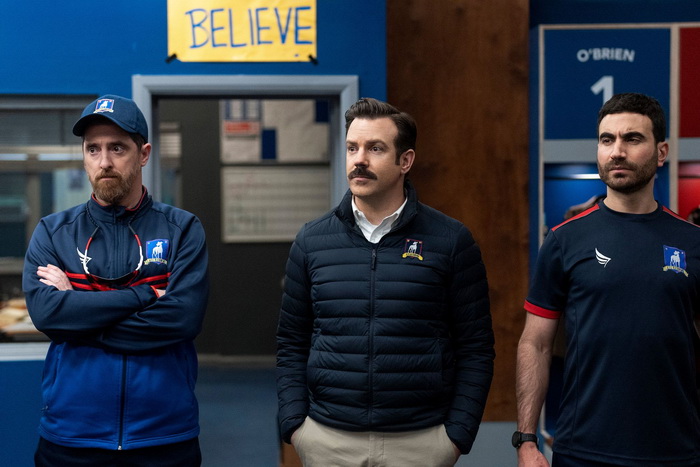 Brendan Hunt, who helped develop the show and also plays coach Beard, told Entertainment Weekly in June 2021, 'None of us were prepared for people to love this show.' He also said that the authors always saw a 'three-season story' in this. However, Hunt admits that due to the huge popularity of the show, 'perhaps that intention will be changed somewhat, but now we are in that direction.'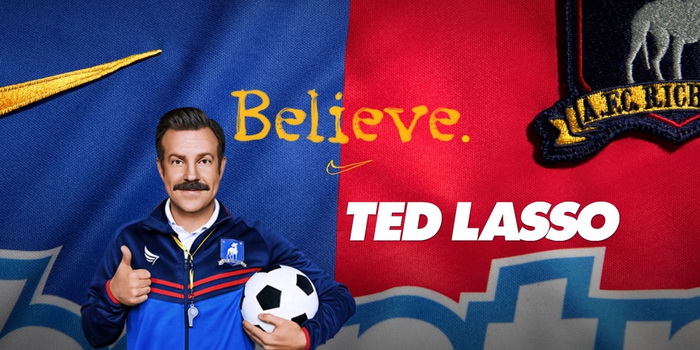 Sudeikis echoed that opinion just a day before the second season premiered, telling Hoda Kotb on the Today program that the three seasons 'were exactly how [we] envisioned Ted Lasso.' Hunt immediately added: 'We also assumed that we would get tired of it after two [seasons], but no, we didn't, so that spoils the whole plan.'
You can also help Ukraine fight with Russian occupants via Savelife or via an official page of the National Bank of Ukraine.