The Armed Forces of Ukraine urge not to publish photos and videos of the positions of our military, as well as not to write where the explosions were heard. However, some continue to spread this information on social media, arguing that Russian intelligence does not monitor Telegram, TikTok, Facebook and Twitter.
What is Open Source INTelligence
Oleksandr Kuts decided to find the answer to this question and asked his friend who works with communication technologies. The answer was clear: 'Intelligence does monitor social networks.' These techniques are described in OSINT (Open Source INTelligence) and are now widely used.
To understand the global impact, it takes 15 minutes to read about the technologies used there. All information about the damages, locations, movements can be found in a few minutes, if they are publicly available.
Examples of software and how it works
Here is an example of software for similar tasks. TIME magazine has already written about this, but the issue was also considered in terms of information verification and counterfeiting (many of the following platforms are often used for such analysis).
Read also:
Data on Ukraine are available in the Echosec system. For example, the status is constantly updated. Here you can find information about food and ammunition in different cities, if it was written about it on a news site or on social networks.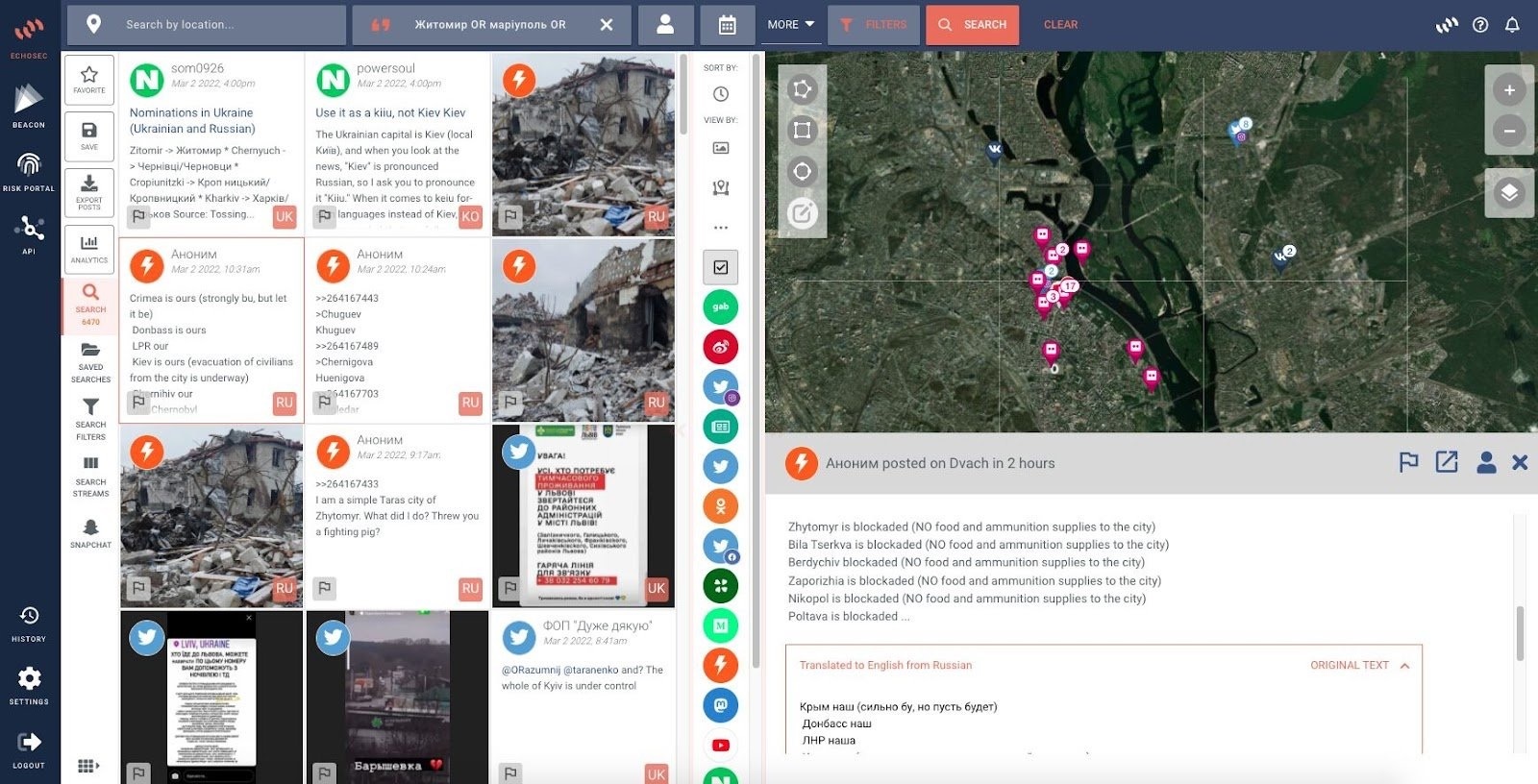 Echosec occasionally posts about this in its Twitter account.
The following screenshot illustrates that in just 2 clicks you can find information about the current situation in Kharkiv based on Twitter, VK and YouTube in a specific location with pinpointing the sources of the information.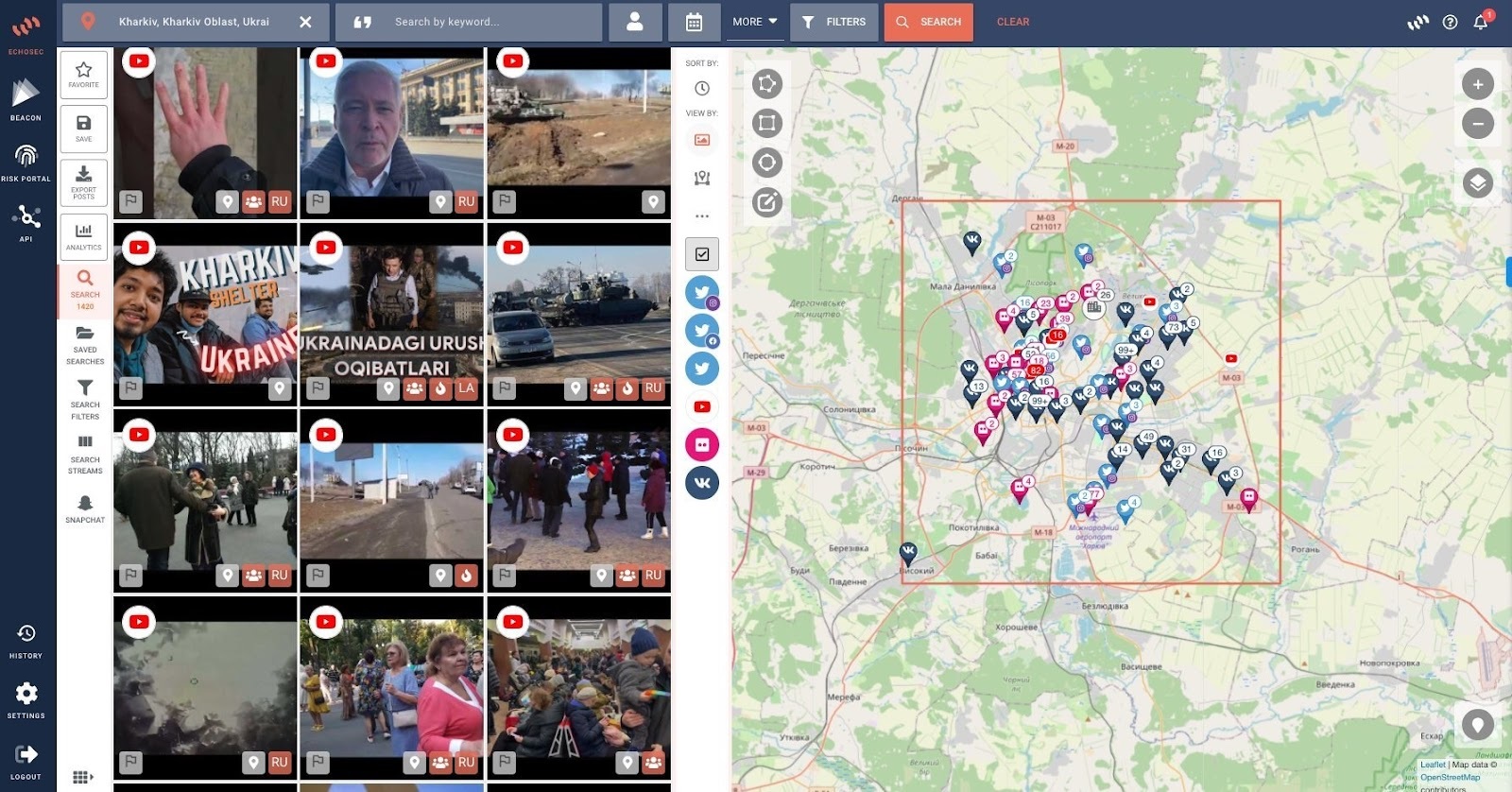 When using Maltego software, you can be analyzed, a map of your interactions can be drawn up, on the basis of forums, social networks, friends, phone numbers, places of residence.
Example: In 2017, you wrote on Twitter that you moved to Verkhniy Val Steet, and in 2022, you wrote that you saw a rocket out of the window. After that, you are included into the database. The system connects these two facts and it turns out that a rocket landed on Verkhniy Val Street.
It is not necessary that a z-person saw your stories and forwarded it to a Telegram bot. It is done by an automated bot that collects information from hundreds of accounts at a certain location in a second and transfers it to the OSINT system for final analysis. Texts are analyzed by keywords and included in the sample. In the screens there is an example from 2014 from the investigation of the downing of the Malaysian plane MH17.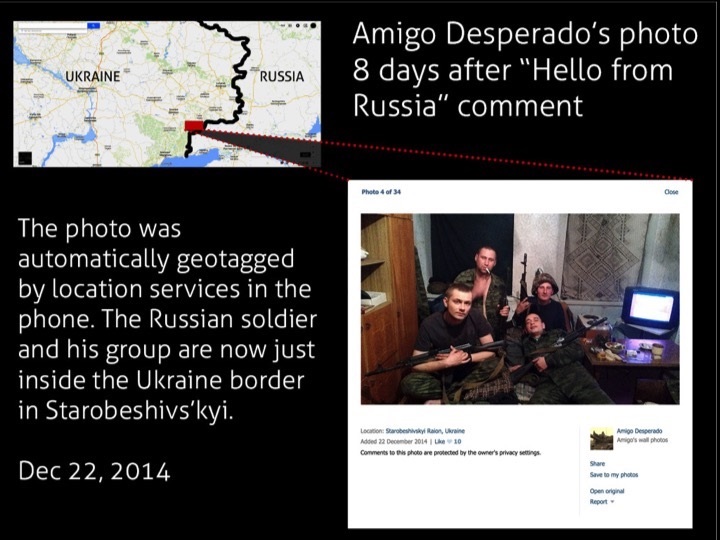 What can be done about it?
It is better not to write anything specific about the fighting at all, not to post relevant photos/videos (it has already been noted that many journalists publish data with a lag of one day). You should only share this information in shared chats if the chat is closed and there are no suspicious people or bots. Maintain informational hygiene, because 'gossip is a find for a spy.'
P.S. If you really want to delve into the topic, you can read NATO's open source intelligence guide. Thanks to @alexrewrew for the material provided.
You can also help Ukraine fight with Russian occupants via Savelife or via an official page of the National Bank of Ukraine.
Read also: