Apple Watch Series 6 is the latest smartwatch from the American tech giant. But is it worth upgrading?
I am sure that almost every fan of Apple smartwatches asks themselves this question. They are definitely worth buying if you have an iPhone and are looking for your first smartwatch. But, if you already own an Apple Watch 5, then does it make sense to change to a new model? In today's comparison, I will try to answer this question, which certainly worries many fans of the brand.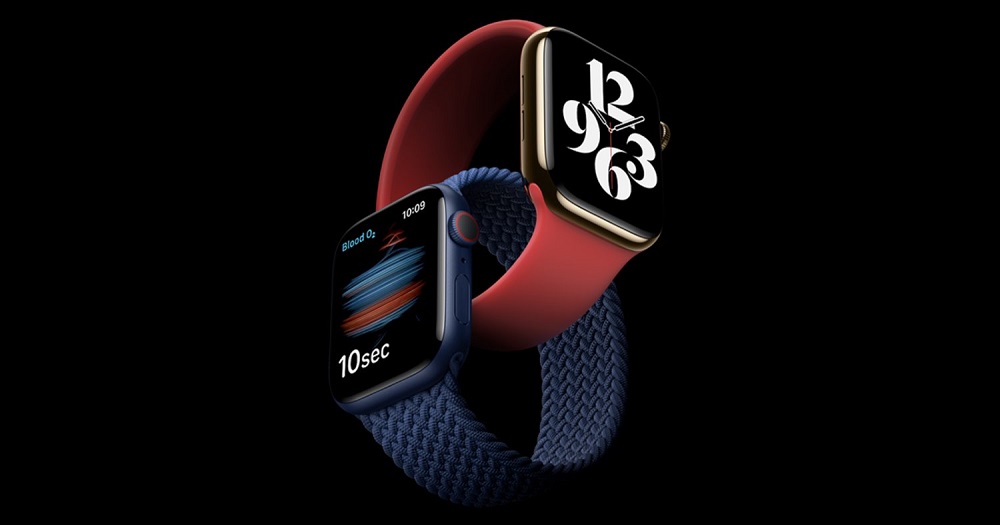 I think I will treat this comparison differently than any other device that I have had to compare before. In the case of the Apple Watch 6, the changes are so miniscule that it is difficult to compare the two models, since they are almost identical.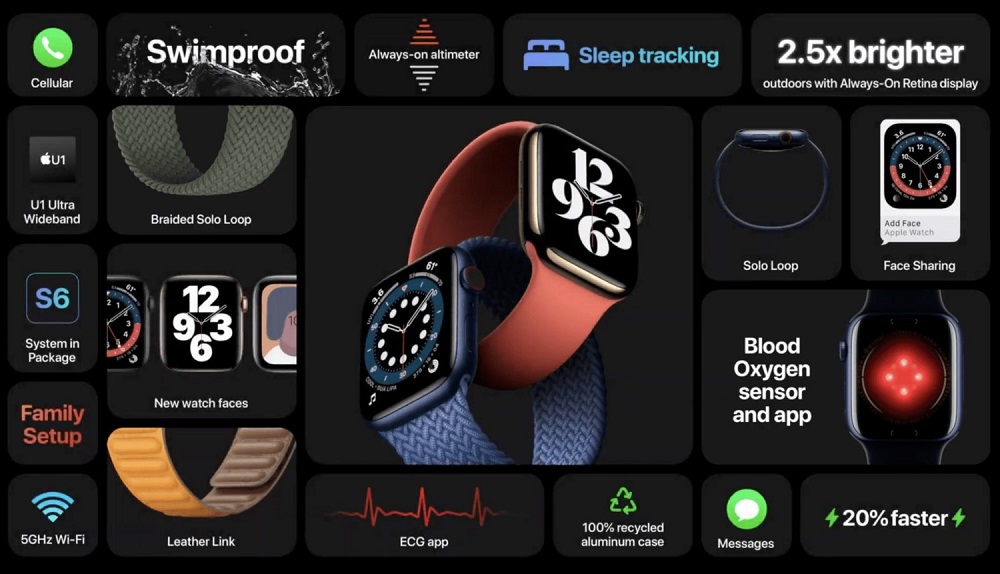 However, the latest version of Apple watch does provide several new features that may force you to choose the latest model or replace the fifth or fourth series with it. So let's get started.
Publishing partner: goldenslot
Blood oxygen level sensor
The Blood Oxygen Sensor is the first of the new features introduced in the latest model. Blood oxygenation, or saturation, shows how much oxygen is supplied to the cells of our body. According to Apple, it is important to see how efficiently we absorb oxygen.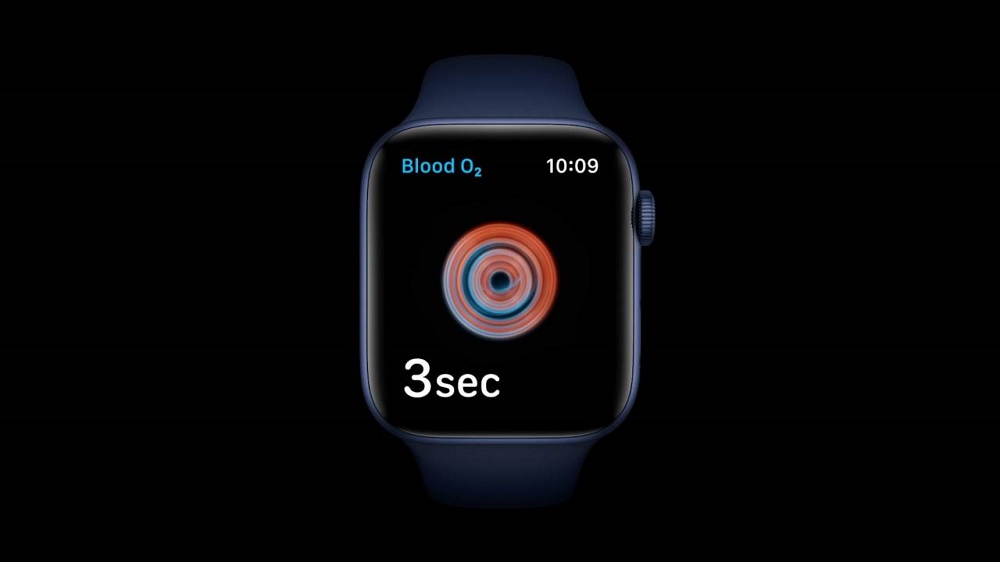 SpO2 values of a healthy person should fluctuate between 95-99%. For smokers, the values ​​will be slightly lower. When the saturation index falls below 90%, it means that our body is hypoxic, that is, we do not have enough oxygen in the body. Given the current situation with Covid-19, this feature seems to be quite important.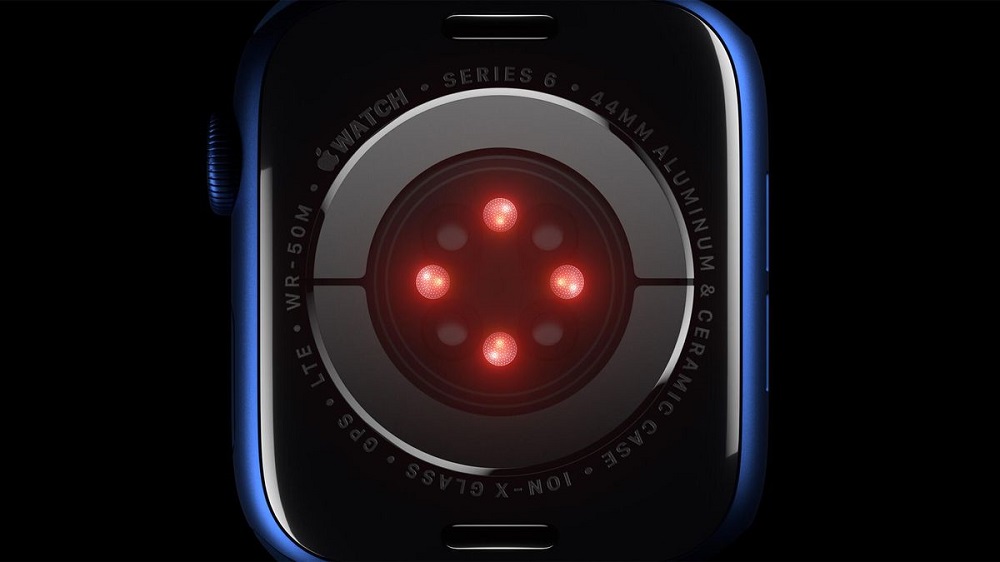 Thus, this sensor is the most tangible change. It was the addition of new sensors that made the Apple Watch 6 more useful, and therefore more attractive to buy. And it is with the capabilities of the new sensors that you can feel the main difference between Apple Watch 5 and Watch 6.
High brightness of the screen when activating the Always-On Display
I think this feature is not needed by all fans of Apple smartwatches. However, if someone is already used to this feature, they usually do not want to live without it. The Always-On Display feature makes your Apple Watch comfortable to use. In my opinion, the always-on display is a useful feature that allows you to see the time without activating the device.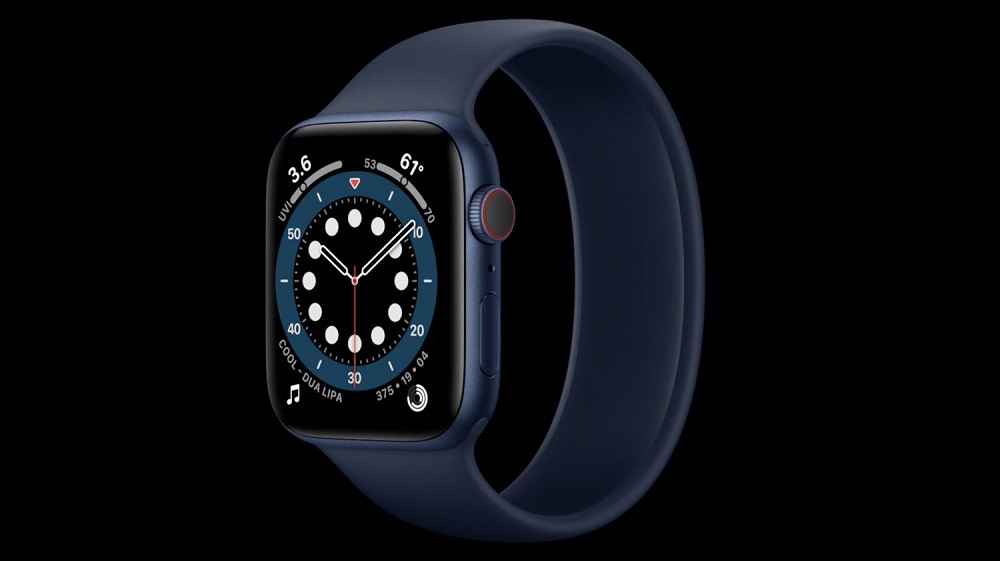 It may seem that this is not important, but in practice the Always-On Display mode, in my opinion, is very useful. Its support is attractive primarily for aesthetic reasons, since the screen of your smartwatch no longer looks like just a black surface when you are not using it, and thanks to this, the watch looks like a fashionable bright accessory on the wrist.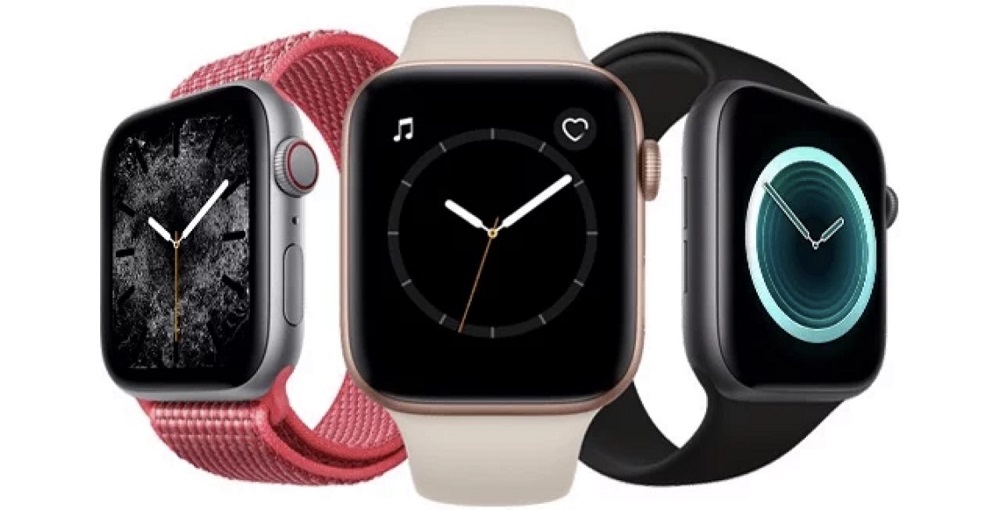 Apple boasts that the new Apple Watch 6 has a much brighter screen than the fifth version. In practice, however, the difference is not obvious, but in bright sunlight it can actually be noticeable. Also, a bright screensaver just looks better. Yes, this affects the battery life of the watch, but it's a small price to pay.
Read also: The differences and similarities between iPhone 12, 12 Pro, 12 Pro Max, and 12 mini. How to choose a new iPhone
Two new colors to choose from
There is nothing new to say about the appearance of the Apple Watch. Over the past two years, it has remained virtually unchanged. This is the same rectangular watch with rounded edges and thin side bezels. The display size hasn't changed either. We have two options available: 40mm or 44mm display. The materials also remained the same. You can choose the Apple Watch 6 in titanium, aluminum or steel. Unfortunately, there is no ceramic version yet.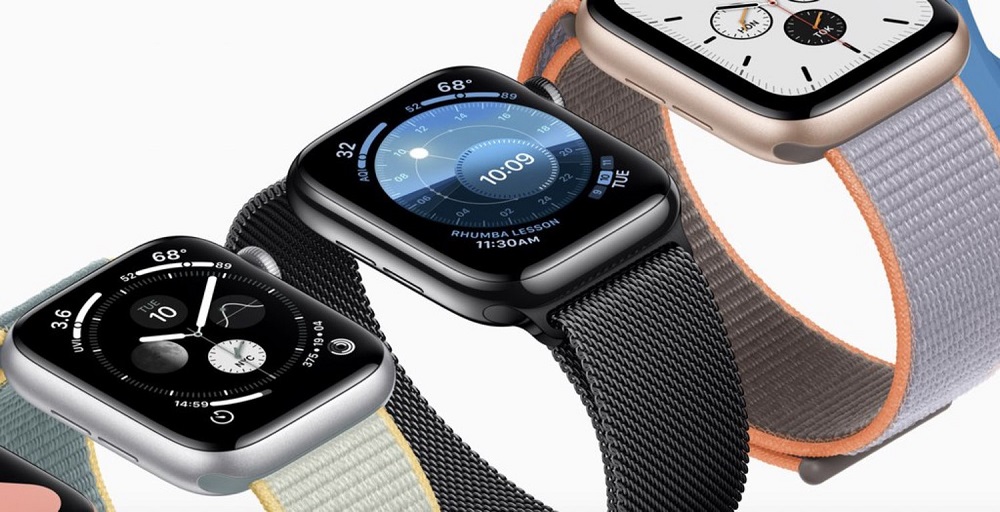 But Apple decided to please its fans with new bright colors in the most popular aluminum version. This is where the red and blue colors first appeared. Red, by the way, refers to the famous (PRODUCT) RED. This means that part of the proceeds from the sale of watches in this series will go to the Global Fund to Fight AIDS.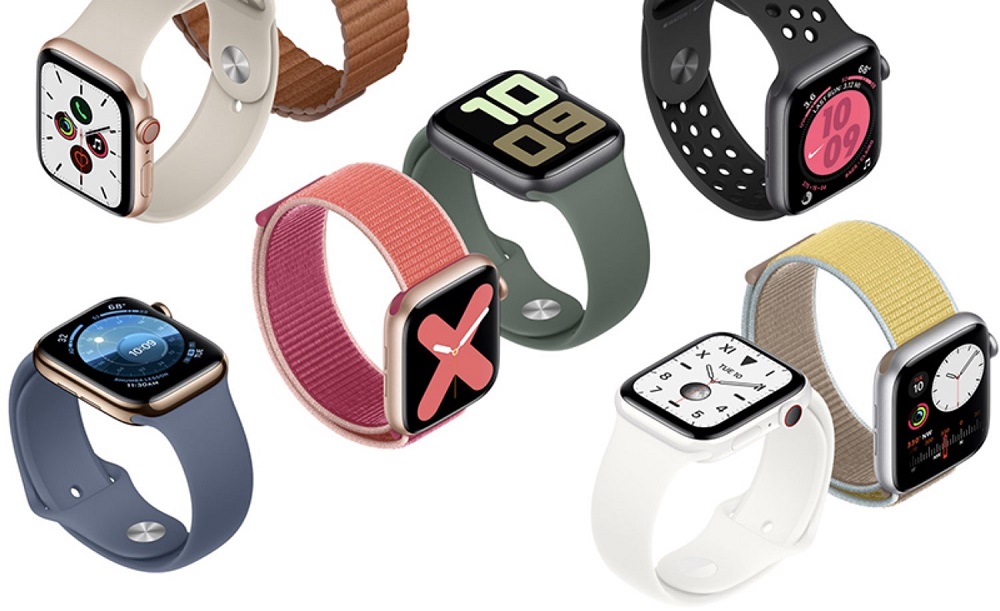 Thus, at the moment, the Apple Watch Series 6 in the aluminum version can be purchased in the following options: space gray, silver, gold, blue and red. As for the stainless steel version, we have these options at our disposal: graphite, silver and gold.
Read also: LiDAR in iPhone 12 Pro: What is it and what's it for?
Custom Braided Solo Loop
First of all, it's worth noting that the sports band that previously came with the watch is still available. This is comforting news as it is made of durable fluoroelastomer and was fairly popular.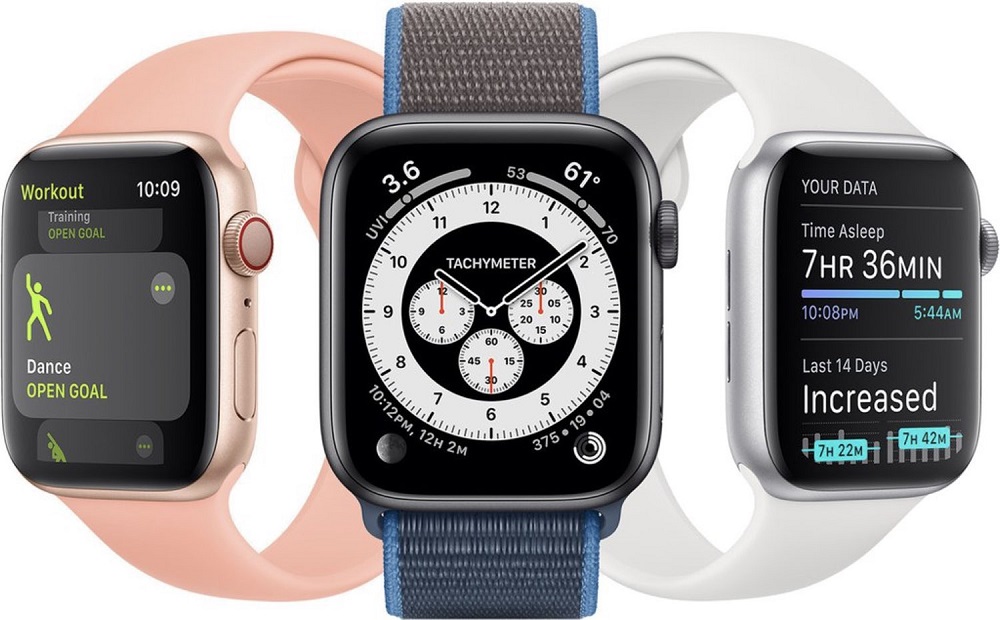 But now there is also a new band available that debuted with the Apple Watch Series 6. The Solo Loop is made of soft elastic silicone rubber. As described on Apple's website, "Silicone strands are intertwined with over 16,000 strands of recycled polyester yarn to create an elastic band with a smooth texture and attractive appearance."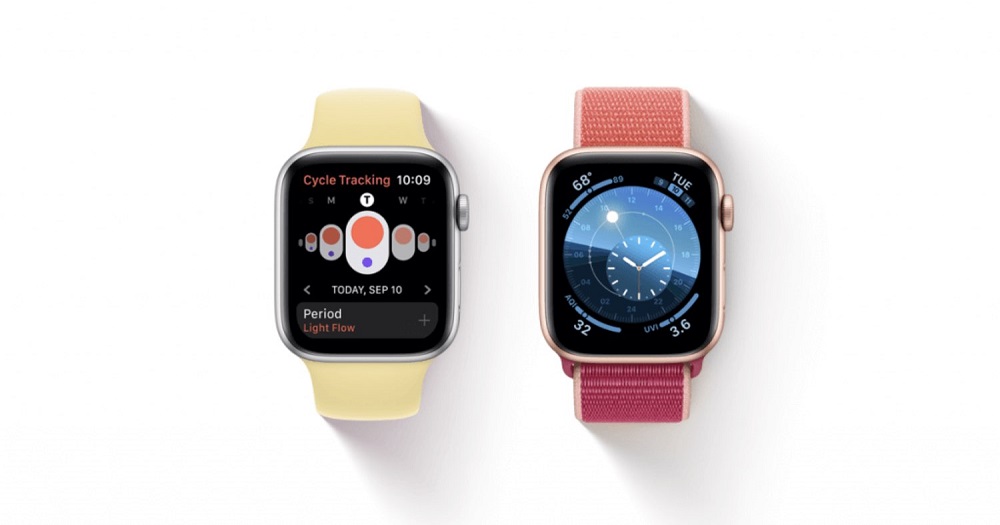 Interestingly, this is the first band that does not have a special clasp. What does this mean in practice? Well, the fact that, above all else, silicone can stretch. Secondly, silicone is a cheaper solution and a much more popular material. The braided strap itself is also quite flexible, almost as flexible as rubber, but looks much more attractive.
Please select a size that will fits your wrist before buying it. This can be done using a template that you can print from the Apple website. The braided band is not cheap, which will certainly prevent some people from buying it. But knowing Apple fans, I'm sure they won't spare the money to show off the new Solo Loop. By the way, nothing prevents you from purchasing a new braided band also for previous Apple Watch models, because all straps will fit them too.
Which model should you buy?
Perhaps, it would be necessary to describe the specs of the new watch, but they hardly differ from what we saw in its predecessor. So, the new S6 processor is possibly more powerful than the previous S5, but not significantly. A constantly active altimeter has appeared, but there is no Force Touch support, and the sensor now does not determine the degree of pressing . Maybe I forgot something else, but these innovations are not worth our attention.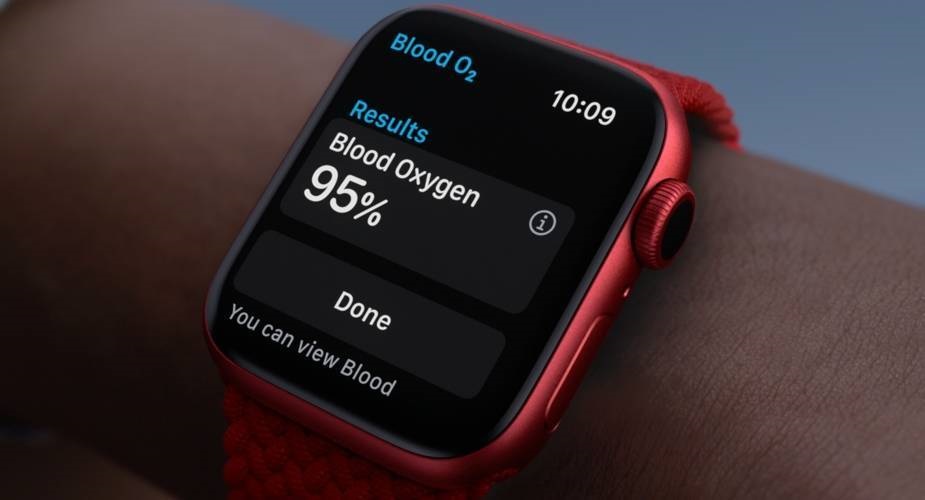 The question of choice lies in two dimensions. I think that if you have an Apple Watch Series 5, then buying a Series 6 is actually pointless. The Apple Watch Series 6 does not include significant changes that would be worth paying for. You can forget about the slightly brighter Always On Display screen, and the new oxygen saturation sensor will be useful to those people who know for sure that they need this feature.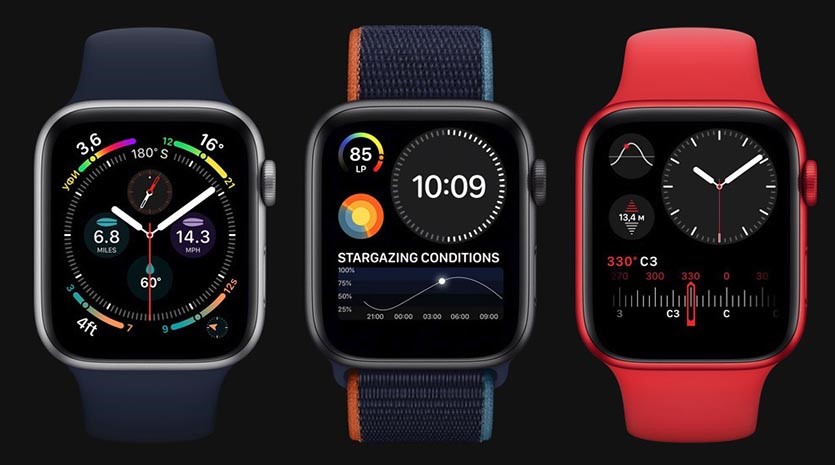 However, things change when we are faced with the choice of our first Apple Watch, or we have a model that is older than Series 5. In these cases, the purchase makes the most sense.
Subscribe to our accounts: