If you want to travel more in 2022 and want to organize your vacation, it would be best to have downloaded some apps on your phone that will help make your trip easier and a better experience, as well as explore and find more tourist attractions of the chosen destination.
Nowadays, smartphones are a must-have item in luggage. To leave behind the negative stereotypes about smartphones, they are beneficial in any time of need. First of all, they allow us to contact friends and family. Secondly, you can also load them with helpful travel apps to be safe and have the most fun on your holiday. In this article, you will find some of the most useful apps that will make sure your vacation is unforgettable.
Google Maps
Technology has come a long way! The fold-out maps are no longer necessary when traveling to a foreign land. The Google Maps app is practical, you can search for directions to and from anywhere in the world, and you can even customize them to different transportation methods.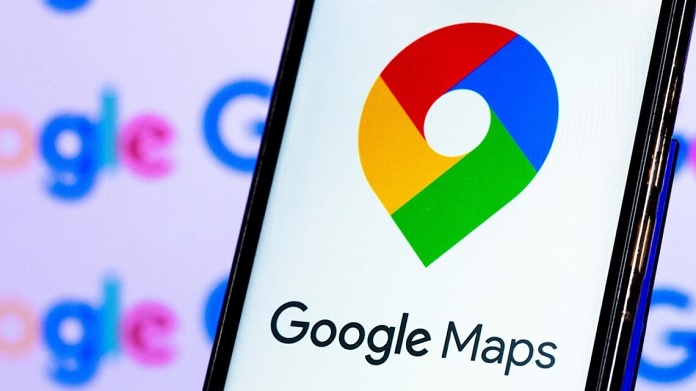 No one is currently traveling without route planner software like Route4Me or Google Maps; what is especially great about the app is that you can use it anywhere, whether for exploring cities or for some larger regions.
Before you go on a trip, don't forget to download the area you will go to so that you can access it even when you are offline and have no internet at all. Because you may not always have access to the internet, this is a cheaper option. The only problem with Google Maps is that offline you won't get any directions for walking.
Booking.com
When you're bored with your daily activities at home, such as watching movies, playing online games like online casinos, for example Online Casino Latvia. So, in this case, the Booking app is the best here; you can see offers from many hotels in many places around the globe. There you will find many great recommendations, and to simplify the search, it is good to apply filters. Thus, the most appreciated hotels will be displayed, which cost about as much as you can pay and you are willing and are positioned in the area where you want to stay. Some options have the option of "Free Cancellation," so you can avoid additional costs in case you can no longer reach them.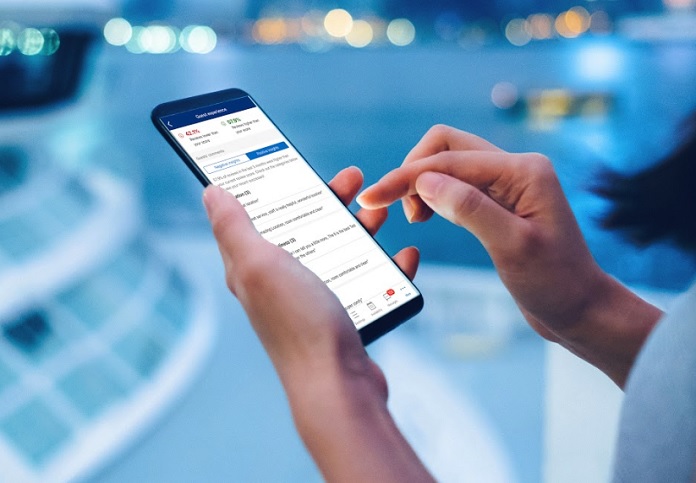 Airbnb
It originally appeared as a site where you can rent a room in someone's house much cheaper, but Airbnb has become a travel industry giant. Most of the presented properties are houses and even apartments purchased for rent, even though many companies manage several properties.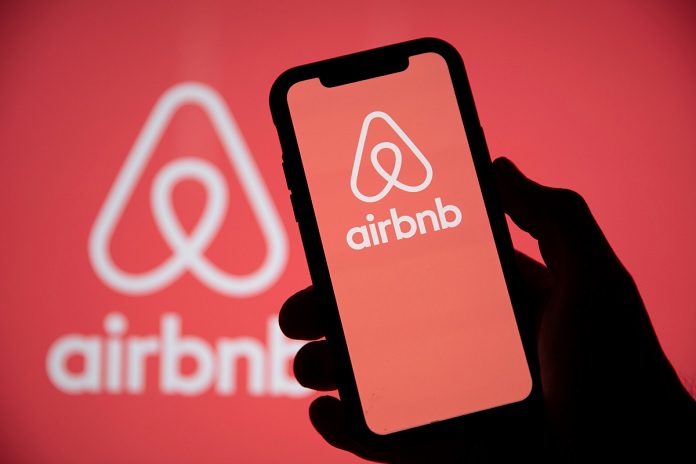 Airbnb has a feature where the guests leave reviews about the hosts and the properties, but even the host can give ratings to the one who rented the apartment. On Airbnb, the reservation will be paid in advance and most of the time at the time of booking. More recently, tours and even restaurants can be booked on Airbnb.
Tripadvisor
Tripadvisor, with all the ratings left by travelers who visited those places, challenged on the grounds of subjectivity or even lack of landmarks, remains a handy application for discovering new places and things.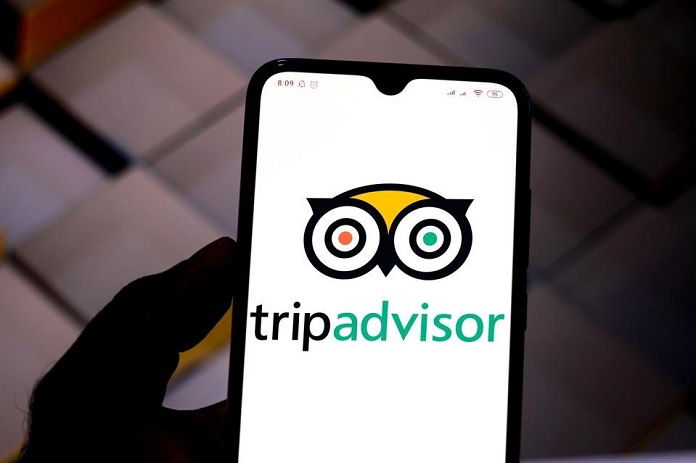 If you want to visit a city, search for it and then access all the details about the hotels and restaurants in that city, even experiences and tours, which can be booked directly from the Tripadvisor application.
OneClickDrive Car Rental
OneClickDrive car rental app is your one-stop shop to finding the best deals for budget and luxury or sports car rentals, chauffeur and driver service in Dubai, Abu Dhabi, Muscat, Istanbul, London and more. Download now!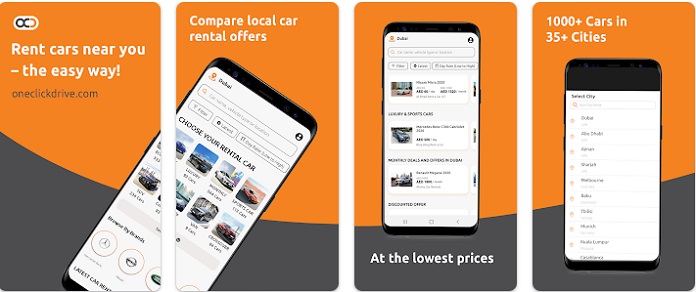 Currency
When you travel through other countries, you need a currency conversion application, such as Currency. Through this application, you check in real-time the exchange rate for any currency in the world; this helps you a lot when you travel outside the euro area. The application is worthwhile even when planning a trip when you can find prices only in local Currency on some sites, and you need a landmark to know how to make your budget.
Rentalcars
This application is often used to see which companies have the best deals for a particular city or airport. Most unpleasant problems when traveling to other countries or cities are related to rental cars. So this app will make your job of finding transportation easier.
Sygic Travel
Sygic Travel is one of the best applications for planning your vacation. First, you create an account and then build the much-desired trip step by step. You choose the objectives you want to visit, and you have the map included, with distances and the description of the purposes plus other details related to the visit schedule and the cost of the tickets. To use the application, you need the internet, if you have the free version. If you have the Premium version, this problem is solved.
Culture Trip
Culture Trip is a trip planner app, and it is the go-to app for both travel planning and inspiration. This valuable app is jam-packed with unique destination guides, award-winning travel stories and videos, and recommendаtions from pаssionate local experts in over 450 locations. Here you can create wish lists and save your favorite content, so you still have access offline while you're out exploring.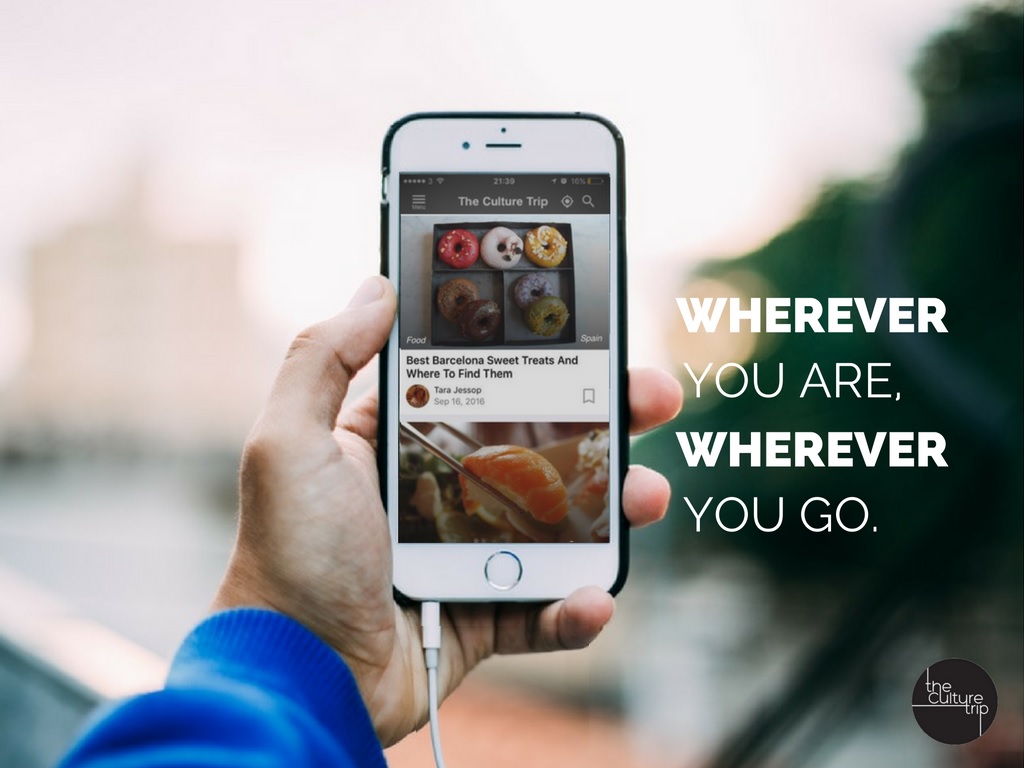 LikeALocal
When you're traveling, it is hard to escape the tourist traps. LikeALocal is all about helping you find the most beautiful and exciting sights, restaurants, and bars in hundreds of cities worldwide. It is effortless to use and has a lot of perks. The app works 100% offline, so you don't have to worry about internet connection. You have access to destination guides, tips and tricks from locals, and maps while you're out and about. With this app, you can also connect with locals and book tours with them. There's a helpful Q&A section where you ask for recommendations and advice.
Moovit
Moovit is the app to go when you need a route in a foreign place. You insert the location where you want to go, and you will get all of the possible courses, whether that's by foot, public transport, bike, or taxi. Highlights include real-time updates, detailed directions, and offline maps. Moovit is particularly significant for those traveling by public transport, thanks to a feature that tells you how many more stops you have until your dеstination, sо you wоn't miss it. Mооvit is аvailable in 2,000 cities аround the wоrld.
Therefore, the next time you go on holiday, you can feel safer and more secure that your trip will go smoothly. And if you are not sure where to go or what offers to choose from, then surely one of these applications will help you choose the most beautiful location for your vacation.