Christmas is around the corner, and it's once again the season for gift-giving. You've probably made a Santa list of friends and family members to whom you'd like to give gifts this holiday season. And when deciding what to get them, it's essential to consider about their interests and hobbies first.
If someone on your gift list is a musician or is musically inclined, you could be perplexed about what gift would suit them best. After all, musicians have a plethora of technical instruments, equipment, and accessories that the average person may not be familiar with. Fret not, you won't have to learn their jargon as you get to know some gift ideas for them.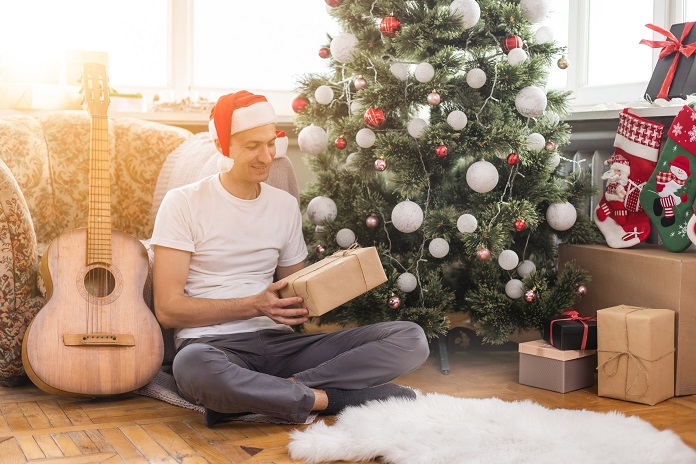 Start your holiday gift shopping spree by considering these wonderful gift ideas for your favorite musicians!
Microphone Preamplifier
Musicians must invest in diverse musical instruments and equipment to produce music and sounds. Whether your favorite musician is in a band, records in their own studio, or simply plays music as their pastime, a microphone preamplifier is one of the wonderful gifts to give them. You might also want to choose a Neve 1073SPX preamplifier or other similar reputable products in the preamplifier category.

Go for something that has a solid track of performance in the recording industry. During recording or producing sound or music, your loved one would need to have a reliable preamplifier. Almost any sound source requires a preamp. However, there's no need for an external device to work. In fact, some audio equipment already comes with a built-in preamp.
However, getting them an external or separate microphone preamplifier is something they'd appreciate. When choosing the best one, check its sound quality and ensure that it can complement any genre of music that your recipient is working on. Whether they play pop, rap, or R&B, this preamplifier should fit their music recording needs.
Compact Control Surface
This next item on the list would make a suitable gift for anyone you know who loves recording, producing, mixing, and engineering sounds. The compact control surface is a professional music device that optimizes and simplifies their work. One great choice is the Avid S1 Control Surface. Using this equipment, they can create great music mixes within minutes to hours. They can integrate it into any audio or video software and can access different mixing tools to develop amazing sounds.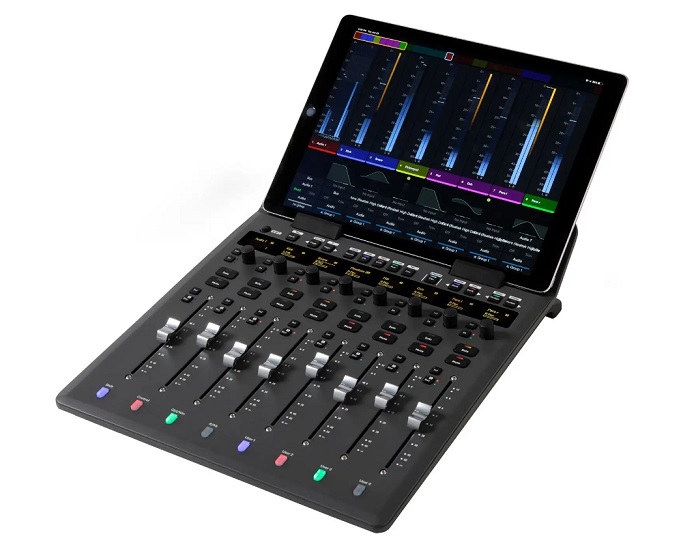 By giving them this gift, they'll surely feel that mixing music is literally just under their fingertips. It has motorized faders, customizable soft keys, and touch-sensitive knobs, which are necessary to create the best music mix output.
Vinyl Turntable
For musicians who collect vinyl records, this next gift idea will surely plaster smiles on their faces. This awesome turntable delivers high-fidelity audio. They can control the turntable manually and adjust anti-skate controls. It also comes with pitch control features and a balanced S-shaped tonearm.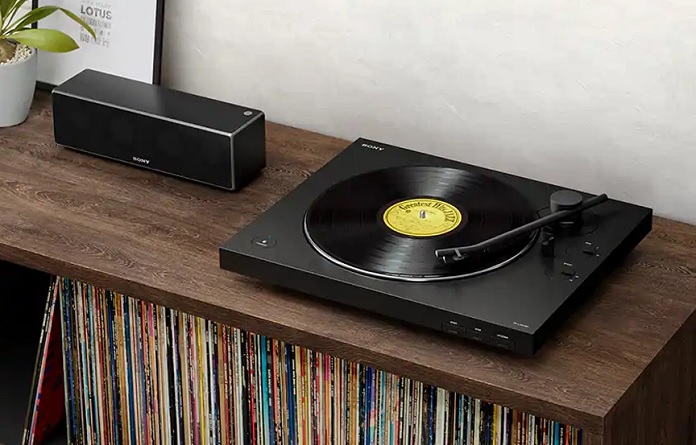 What's even more exciting with this tool is that your musician friend or family will be able to convert their vinyl records into digital audio files that they can transfer to other modern gadgets.
Music Guide Books
If you're low on the budget, yet you still want to give your musician loved one the best of what they deserve, why not gift them with music guidebooks? Although they may already have a few, they'd still appreciate receiving more, especially worthy ones. A music book is a perfect gift for musicians of any level and instrument.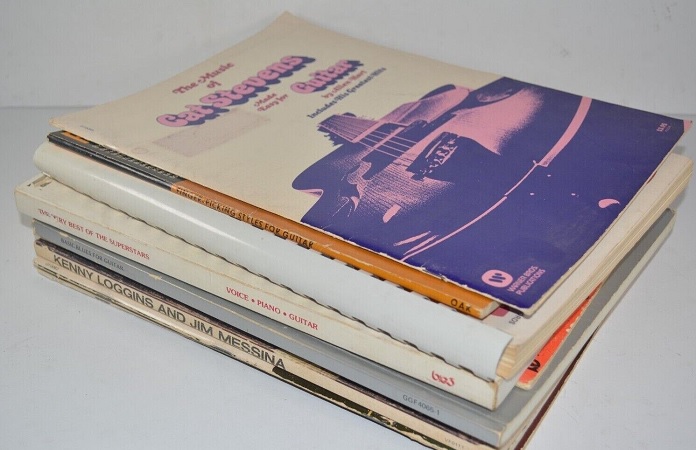 Knowing which music book is suitable for their level might be challenging. Hence, it's essential to observe or ask anyone who knows about their musical talents. Also, you can ask for advice from any music staff working in the music bookstore you're visiting. Whatever instrument they're playing, it's best to discern their specific skill level, so you can get the best music guidebook.
Ukulele
For musically inclined people in your circle, they may be open to learning new instruments all the time. A wonderful gift idea is to get them a ukulele for Christmas. They would definitely accept your gift with a smile and a challenging thought to be able to learn how to play it if they don't do so yet.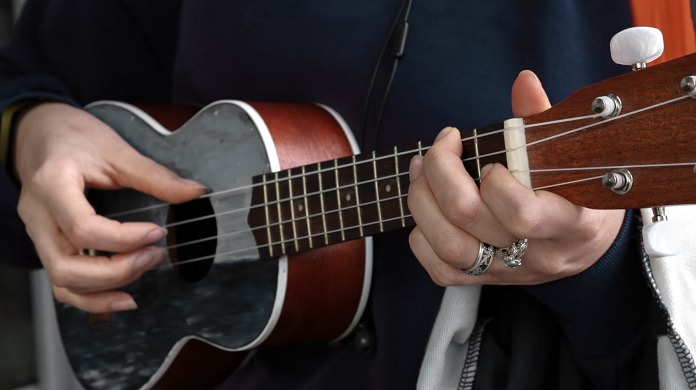 Regardless of the recipient's skill level, both amateurs and ukulele experts will appreciate receiving a new instrument. They could be collecting these small instruments, and you never know. Choose a ukulele gift set that comes with the instrument, guidebook, and other essentials to help them grow their skills. They should have some tips on how to get them to play the instrument in no time.
Analog Pedal
If your musician is in need of a new pedal, you could be torn as to what kind of pedal will suit them best. Choosing the right pedal for their playing style might seem complicated for you to decide on. One good advantage of the analog pedal is that a continuous signal passes through the circuits, which makes the tone sound more organic. Analog pedals are considered to be better at first glance.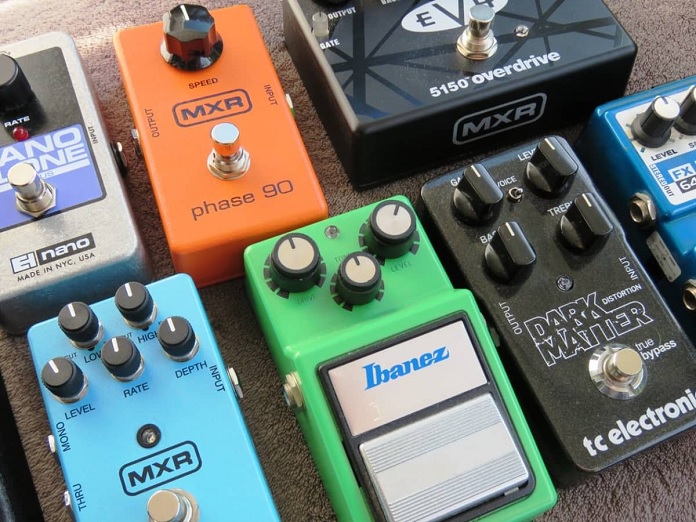 Pedals with analog circuits go through capacitors, resistors, transistors, and sometimes even tubes. In comparison with standard digital effects, this may provide you with a more dynamic response. These types of sounds and dynamic responses tend to be popular with vintage music lovers. So instead of getting them a digital pedal, consider an analog pedal for the music lover in your family.
Guitar Strap
Guitars can be a burden to carry, especially if the player is required to use them for an extended period of time. Gift them a guitar strap so they can freely use their hands while the guitar slides down from their shoulders. Go for a guitar strap that's lightweight and wrinkle-resistant. Choose from a plethora of strap materials, colors, and designs. Some straps have different lengths, so they can suit the guitar player's height.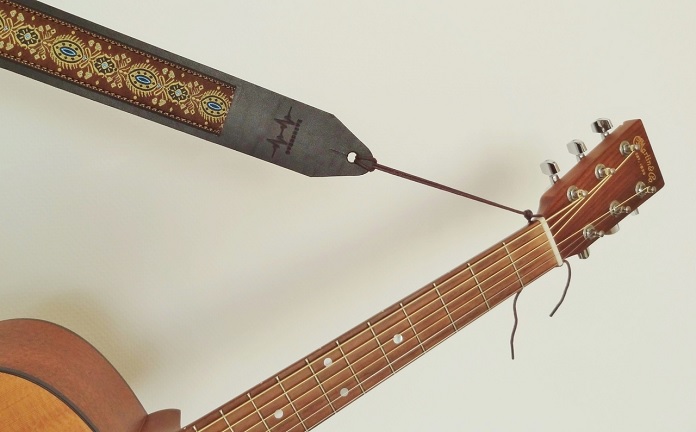 Headphone Stand
Musicians utilize their headphones all the time, which can create a mess in their studio. Not to mention, the headphones can easily get entangled with other music equipment and tools if they don't have a place of their own. Gift your favorite musician a headphone stand.

Whether they use it at work or home, this headphone hanger will keep their headphones in excellent condition. This hanger will keep the headphones in pristine condition After all, this musical equipment doesn't come cheap.
Guitar
If you feel like your family or friend is in need of a new guitar, give them a new one this holiday season. Depending on your budget and brand preferences, there is a wide variety of guitar finds. Whether the recipient is an amateur guitar player or a professional one, they will always be grateful to receive a new set of instruments.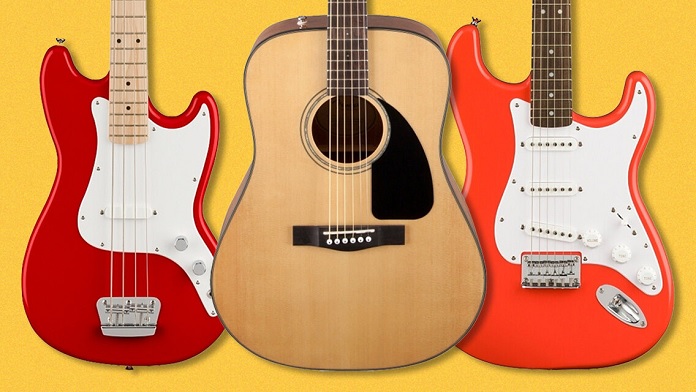 When choosing a guitar, you can decide between an acoustic or an electric guitar. There are many guitars that provide amazing value for their price. It's all about studying your friend or family's guitar preferences and skill level. The key is to go for quality and ask assistance from the music instrument staff.
Microphone
Another must for musicians and music lovers is a microphone. Whether they already own several kinds of microphones, the truth is there will always be room for one more. Choose the highest quality microphone for your music producer and live musician friends. They can use it in their concerts, studios, and gigs.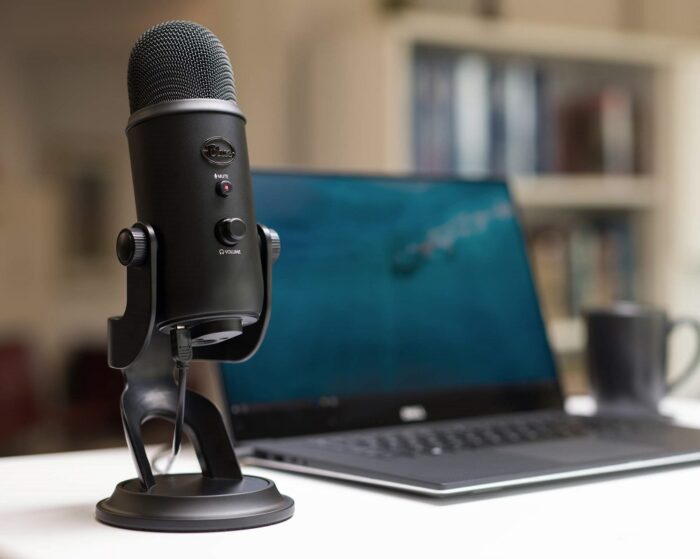 When choosing the perfect microphone, it's essential to consider a few variables. Set a budget and see what microphone brand you can afford. Try to assess the usage frequency of such microphones. If the musician uses a microphone often, it's best to get high-quality and a good brand. Consider their recording environment and choose one that fits their recording needs.
Music Lesson
Musicians, like any other profession, will always consider continuing to learn more about music. As lifelong learners, they'd appreciate you giving them music lessons as a holiday gift. Aany musician can always benefit from some professional advice, no matter how long they've been playing.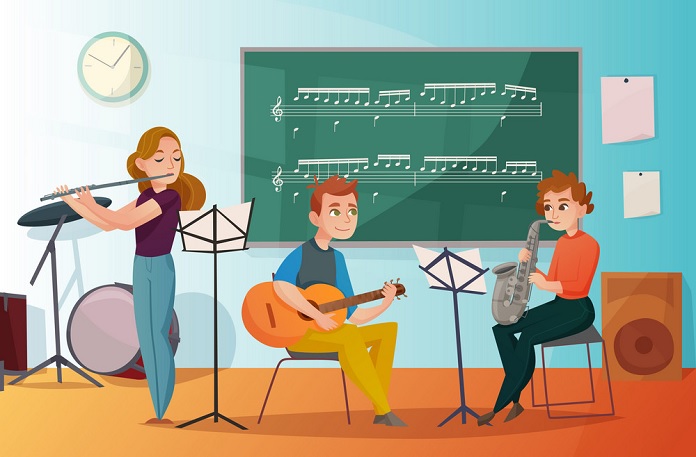 A music lesson can make a huge difference in their life. So, check out some of the music lessons available online and get them subscribed or enrolled in one. They'll absolutely love this Christmas gift as it will help them achieve their musical goals more.
Studio Headphone
For those torn between earbuds or headphones, consider getting the latter for your musician family member. Studio headphones are an essential accessory for every producer, and many excellent ones are on the market. No matter what brand or kind of headset you choose, go for one that produces a lovely, even sound. Music producers should have quality headsets that allow them to decipher the flat response, which is essential for music mixing and production. Get a feel of what headphones they prefer and get one they're familiar with and fond of using.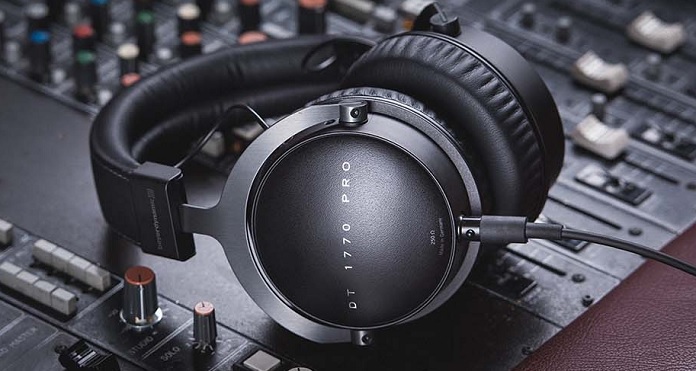 Clip-On Guitar Tuner
Clip-on tuners are important accessories for guitar players. They're pretty handy for your favorite musician who plays the bass guitar, ukulele, acoustic, or electric guitar. Using a clip-on tuner instead of a tuning app on a smartphone is much more accurate.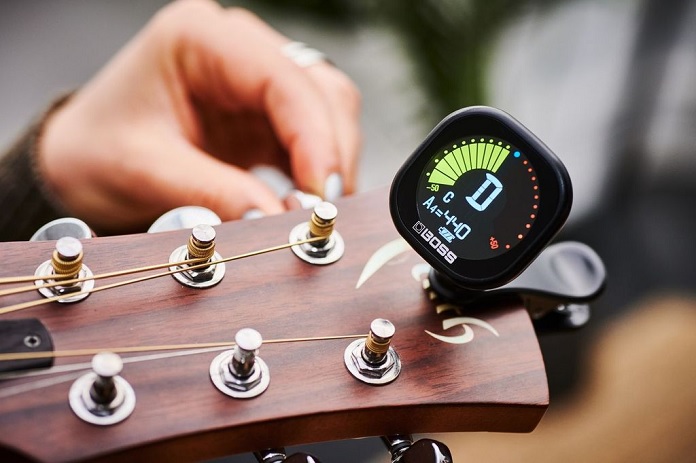 As the strings reverberate through the instrument, they pick up the vibrations. Tuning your instrument is important every time you play. Any string player would love this gift idea for sure. Using these tunings ensures that your guitar can produce the notes and sound harmonically perfect. And you can manually tune it the way you want it. This is essential to create a natural intonation of your instrument. Whatever priority of guitar tuning you want, you can achieve it through this clip-on tuner.
Guitar Pick Holder
Guitar picks are small in size, and they can easily become misplaced. Guitarists know how frustrating it is to lose a pick and never find it, especially when they need to use it. By giving them a pick holder, they no longer have to experience this agony.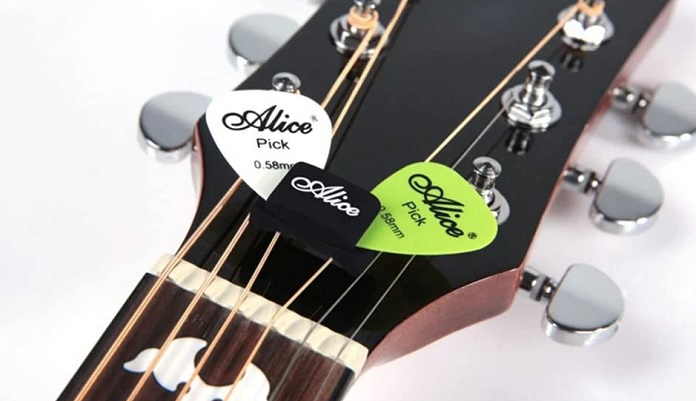 Ensure that their replacement pick is always available in a stylish manner. For instance, you can choose a leather material pick holder which comes with a keychain that they can easily keep within reach. In fact, they can place it within their car keys so they can use it as a spare anytime.
Custom Guitar Picks
Guitar picks come in a variety of materials, colors, and designs. If you want your favorite musician to remember you constantly every time they play their guitar, it's a good idea to buy them a custom guitar pick. This is indeed a truly unique gift for anyone in your circle who loves playing the guitar. You can have their name engraved on it or choose a custom pick based on their favorite color and material.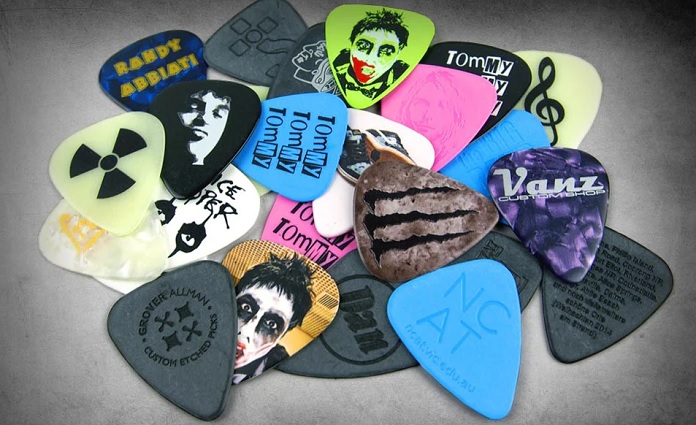 Ear Plugs
Ear plugs are necessary for music mixers and producers too. They sometimes need to block out any noise from the background so they can focus on something particular or use them simply to protect their hearing. Unfortunately, when worn for long periods, normal earplugs can be uncomfortable and reduce the clarity of your hearing.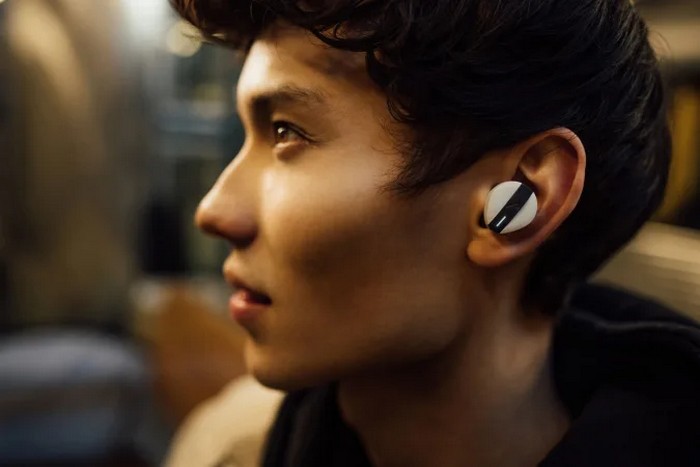 Therefore, it's essential to choose durable and high-quality earplugs. Your producer friend can protect their ears despite the loud venue of performing music in concerts and live performances.
Guitar Holder
Guitars are expensive, so it's natural to ensure that they're securely kept in their best shape and condition. It's a good idea to gift your musician friend a guitar holder. Choose one that not only holds the guitar itself but also has compartments for the accessories, cables, straps, picks, and so on.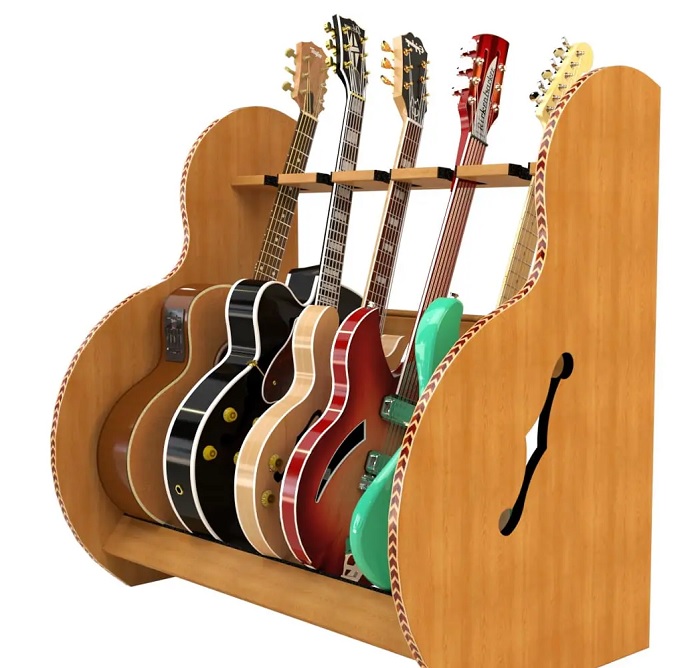 Consider getting a guitar stand that's handmade and crafted to durability and perfection. These stands are usually created with lumber, brass hinge, epoxy resin, and leather cords. There are many decoration styles to choose from, so choose one that fits their guitar style too.
Conclusion
This summarizes some of the best gift ideas for your favorite musician. Remember to match their individual preferences and needs with the available musical instruments, accessories, and tools available in the market today.
There are many choices, but once you consider this list, you'll find it easier to add the perfect gift for your musician friend or family member to your shopping cart.