Mobile gaming continues to increase in popularity. While every phone manufacturer can offer a great playing experience, most handsets are focused on other issues like web browsing, emails, cameras and more. However, for serious mobile gamers, there are companies who have dedicated their build to quality playing online, giving you a console-like experience from the palm of your hand. Essentially these phones concentrate on the critical components used by console and PC gaming, so they have the best displays, the highest spec processors and plenty of RAM to ensure that your gaming experience is first-rate. Of course, to be a practical mobile phone choice, they also offer the functionality we expect from the modern smartphone. It basically boils down to personal preference, so just what are the best gaming handsets, from the mainstream and specialist sector of 2021?
Best Mainstream Handset
Samsung is one of the big three mainstream mobile phone manufacturers across the world and continuously vie with Apple for the top spot. They have two flagship ranges, one of which being the Note series. The Galaxy Note 20 Ultra makes an excellent dual-purpose handset that is perfect for gaming and also gives you the best in Samsung technology for all your other mobile phone needs. It offers a good size 6.9-inch display which is one of the largest phone screens on the market at the moment, and the camera is a massively impressive 108MP, so you really do get a stellar performance.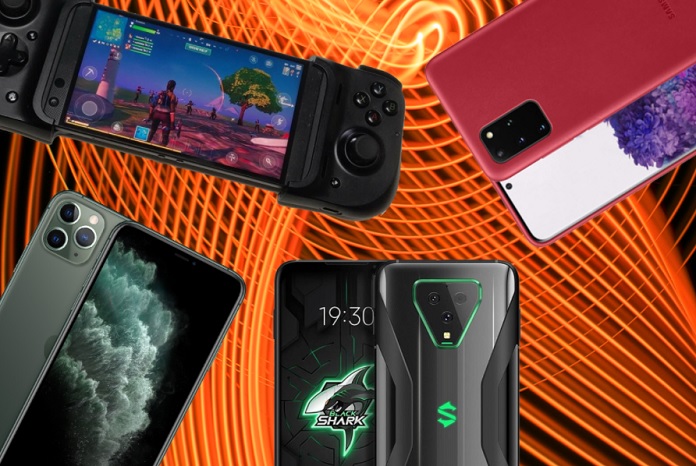 The power behind the magic is the Snapdragon 865 plus chip, which gives 12GB of RAM and three different storage options depending on what you need. It has a great battery life of over 10 hours so an excellent choice for gaming on the morning commute, taking its place as a serious business tool during the working day and will still be up for the challenge of some more gaming on the journey home. So, from a gaming point of view, you will also find that this fantastic handset has been purposely optimised to ensure that you can stream the latest Xbox titles using the Game Pass Ultimate and you can also choose to cast games onto an external screen. The only gaming must that falls to the user and is outside of the scope for Samsung is the stability of your internet connection, but provided that is in place you have a really amazing mainstream gaming handset.
Best Dedicated Gaming Handset
Unless you have a lot of experience already with gaming handsets, the dedicated phones are not as well-known but do not let that put you off. Their niche nature gives them an edge for mobile gaming and the best offering on the market this year is the Asus ROG Phone 3.  The battery life here is 14 plus hours so you can already see it is sneaking an edge of the mainstream competition. This handset has the same Snapdragon 865 Plus chipset, simply because it is the best on the market right now. Most phone manufacturers use third-party chipsets as opposed to Apple, who only let proprietary chipsets near their handsets. Of course, this means you are getting the advantage of a company who dedicates their lives to making chipsets, so they are going to be superior and in demand.  In terms of screen size, you get a slightly smaller 6.6-inch AMOLED offering which to be honest is big enough. One thing you will find when gaming is that the phones work really hard and cause them to get very hot, Asus have dealt with this by adding a port which is there to take a fan which helpfully comes in the box. You also get the benefit of a kickstand, which could be useful. In terms of RAM, there is 16GB, and storage is good at 512GB.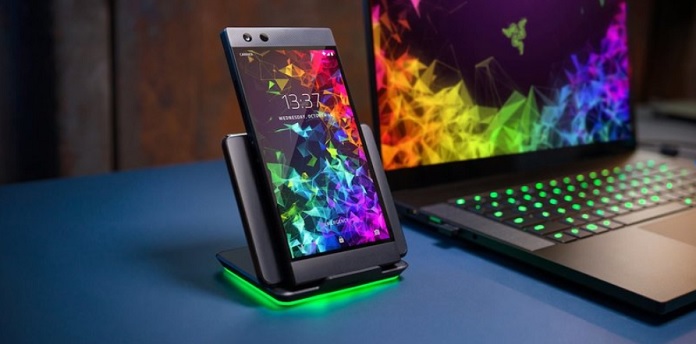 The Best of the Rest
There are plenty of other strong contenders including the OnePlus 8 Pro which comes from the mainstream side of the market and features the slightly lower spec Snapdragon 865 (not the Plus variety) and has a 6.78-inch display. You get an 11-hour battery life with an impressive quad camera set up and 8 or 12 GB of RAM depending on your budget. RedMagic 5G is another specialist handset offering which comes with gaming in mind. Again, we see the addition of the Snapdragon 865 and the screen is a good size 6.65 inch but what makes this special is the fact it has a 144Hz display which is the best in its class. You get over 11 hours of battery life and again the choice of 8 or 12GB RAM. It also has a lower price tag than many of its rivals and comes with a built-in fan to nicely take care of the heating issue without any external interference.