The smartphone is one of the most popular ways to play games, and it is little wonder why. There are so many app games available as well as a range of online games from various providers; frankly, there is just so much choice, and often there are free to play versions which again is incredibly appealing. Lockdown has given many people even more time on their hands, so when it comes to choosing a new phone the ease in which it can be used to play games is something you may want to factor into the decision-making process. So here are some of the best-rated gaming handsets for smartphone users in 2021.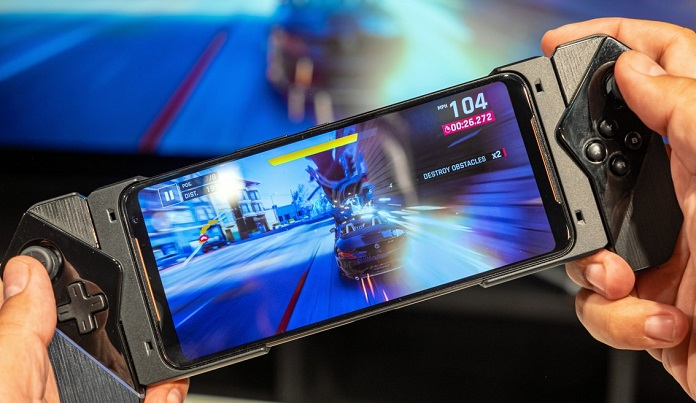 Xiaomi Black Shark 3
The whole reason for the Black Shark handsets was to ensure a great gaming experience, so this is the perfect offering. However, that does mean that some of the other features you may want from a smartphone are easily beaten by other handsets. But it is still a fully functioning phone, and the design tweaks aimed at gamers are fab. It features a nice size 6.67 screen and runs Android 10 out of the box with the ability to upgrade at least for a while.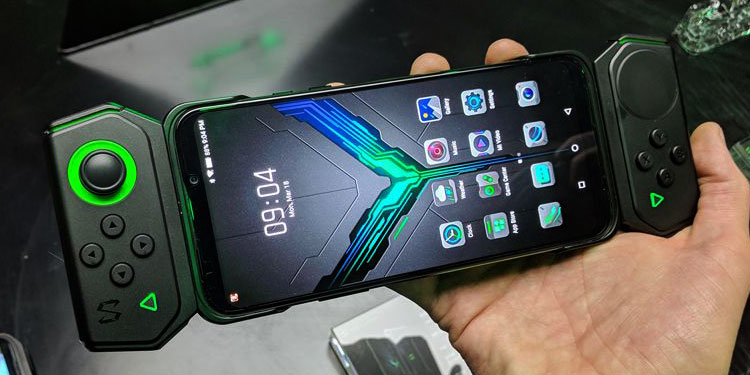 It comes with two size choices: the 8GB RAM/128GB Storage or the larger and therefore slightly faster 12GB RAM/256GN Storage. The cameras are not bad with a triple rear array of 64MP/13MP and 5MP and a single front-facing camera of 20MP – of course, there are remarkably higher spec camera smartphones out there, but that is not the focus of this handset. In terms of looks, it really is appealing and features extra LED lights in the casing to create that 'ohhhhh' factor.
iPhone 12 Pro
Now, if you are a dyed in the wool Apple fan, then it is fair to say your gaming handsets are more limited, but the iPhone is actually very capable. As a rule of thumb, the best iPhone for gaming is always going to be the highest spec handset, which is the iPhone 12 or iPhone 12 Pro Max depending on your screen size preference.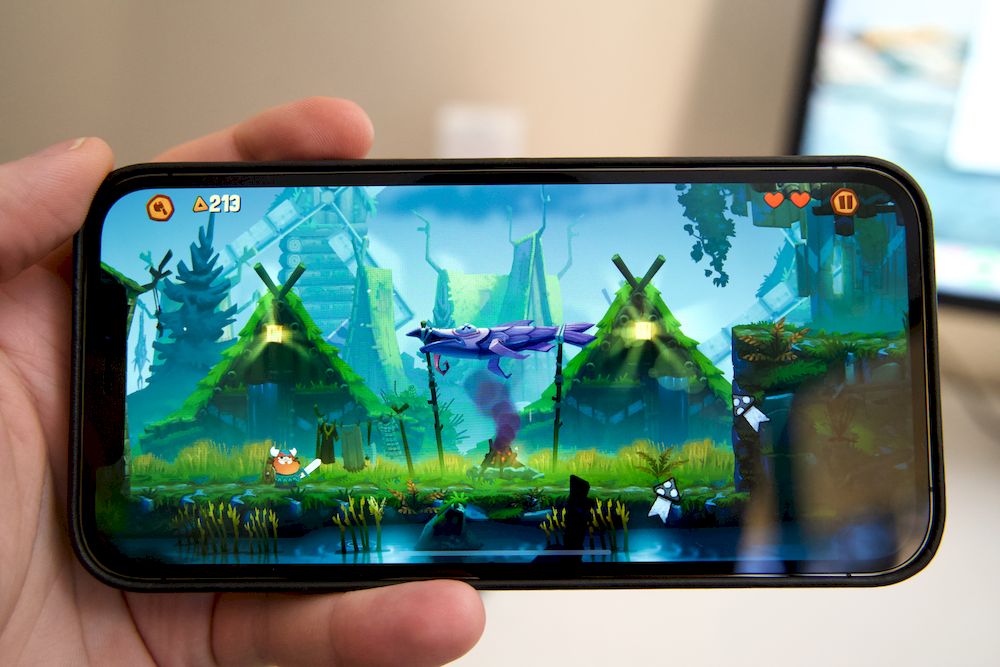 The iPhone 12 Pro has a good size 6.1-inch screen, the latest A14 Bionic chipset offers a massive punch. Of course, the benefit here is that this has been designed to compete on every single smartphone level so you get an incredible camera array and all of the Apple magic they could cram into this small space.  As well as heading to the game providers website you have access to a massive range of games on the App store as well as the proprietary Apple Arcade which is a subscription-based service offering a wide range of exclusive games.
Nubia Red Magic
So back to the handsets that have been specifically designed with gamers in mind. The most impressive feature of this handset is the refresh rate which outdoes almost every other phone in existence at an impressive 144Hz giving the smoothest gaming experience ever.  The screen is a large 6.65 inches which is a great feature as is the 4D shock feature that enhances haptics and vibration, giving this a real gaming handset experience.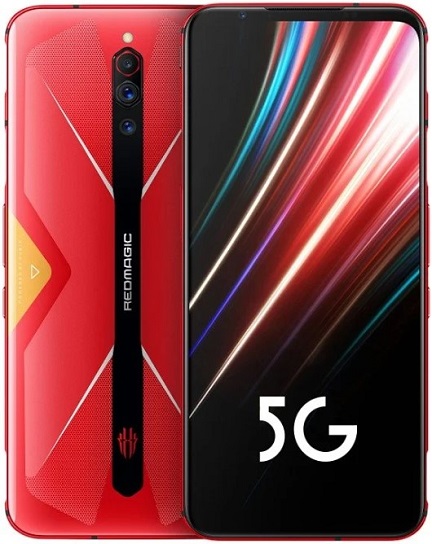 It features a Game Space where you can customise loads of gaming features and to make sure you can play and play to your heart's content it comes with a liquid cooling system and a built-in fan to keep everything nice and chilled. The handset is also 5G enabled, which although hasn't reached everywhere yet will soon arrive so you can be ready when it hits your area.
Samsung Galaxy S20
One of the mobile phones big three, it would seem reasonable that Samsung has taken notice of user desires and made sure their latest offerings are gaming ready. The Samsung S series is one of their two flagship ranges and comes with a stunning 6.2-inch screen which is increased to 6.7 inches if you go for the Plus version. The screen is their latest QHD+ technology, so the graphics display is excellent, and you certainly get the full package here.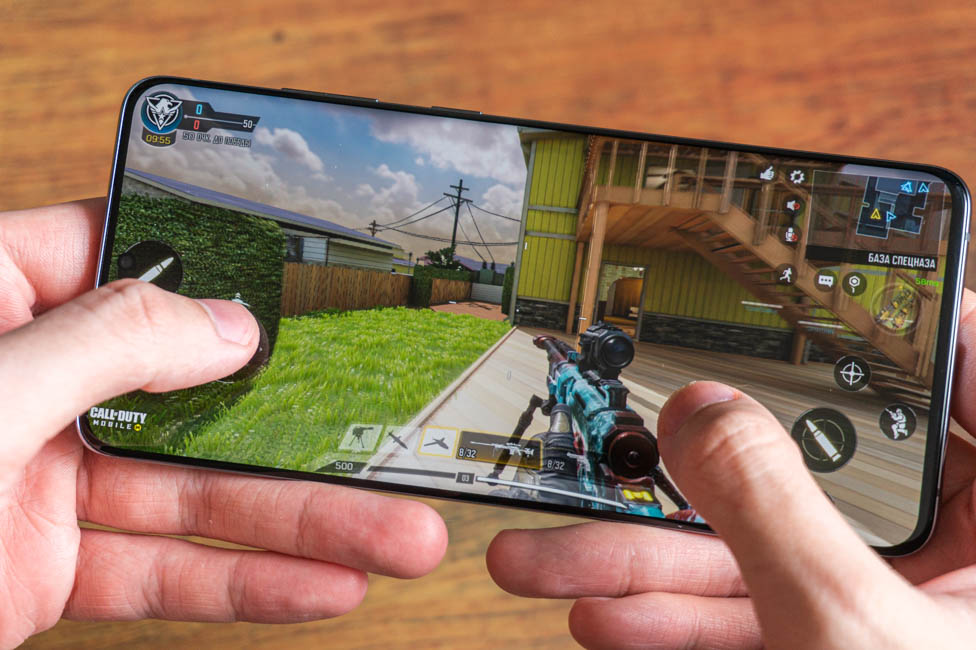 Of course, there is also an 8GB or 12GB option, and both offer breakneck speeds so nothing will slow you down. The handsets come with some beefy batteries as well so you will be able to game for hours without needing to find a charging spot. Samsung always uses two chipsets, the Snapdragon for USA users and the Exynos for most other places, including the UK. Both of the chipsets are the latest incarnation and totally on a par with each other.
If you are looking for a new phone that can handle some gaming, then these are all great choices. There are loads more handsets to choose from so always pay attention to the screen size, battery power and refresh rate if you want to ensure you can play away with your favourite games on the go.