HMD Global, home of Nokia phones and accessories, today unveiled six new smartphones – Nokia X20, Nokia X10, Nokia G20, Nokia G10, Nokia C20 and Nokia C10 – combined into three lines.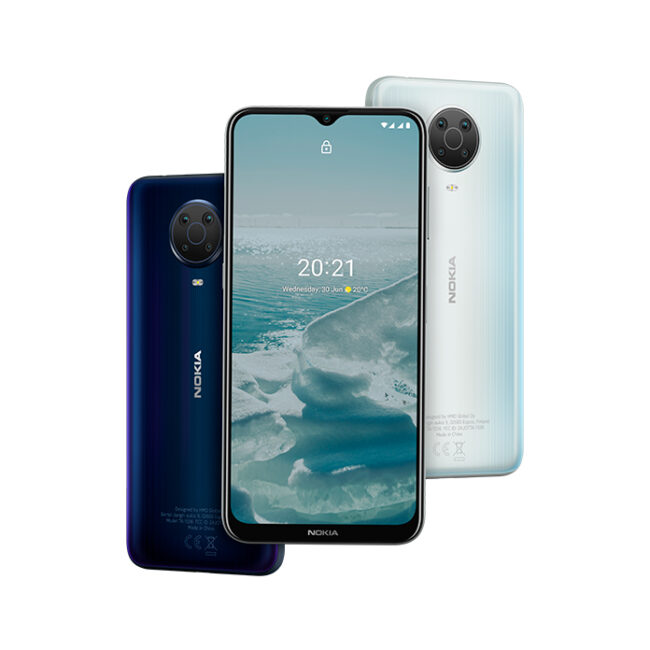 X series: Nokia X20 and Nokia X10: smartphones with improved build quality, ZEISS optics, three year warranty and 100% biodegradable case.
G Series: Nokia G20 and Nokia G10 are the budget lineup with state-of-the-art features and the longest battery life of any other phone from the brand.
C series: Nokia C20 and Nokia C10 are simple smartphones with an affordable price tag and all the necessary features, as well as pre-installed Android 11 (Go version).
All new models are a continuation of the previous lines of smartphones. They have remained true to their principles: build quality and user friendliness. Also, they are guaranteed to last a long time thanks to their level of security, high durability and the manufacturer's commitment to software updates, even on budget smartphones, so that users could change their Nokia phones less often.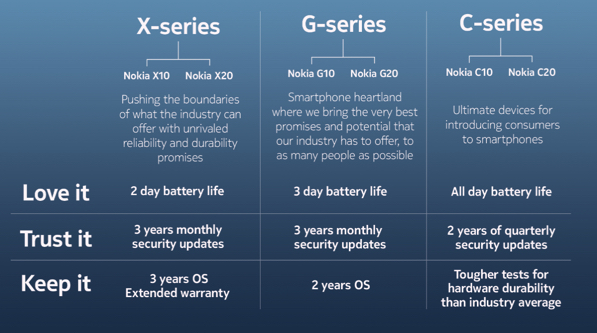 X series: Nokia X20 and Nokia X10 smartphones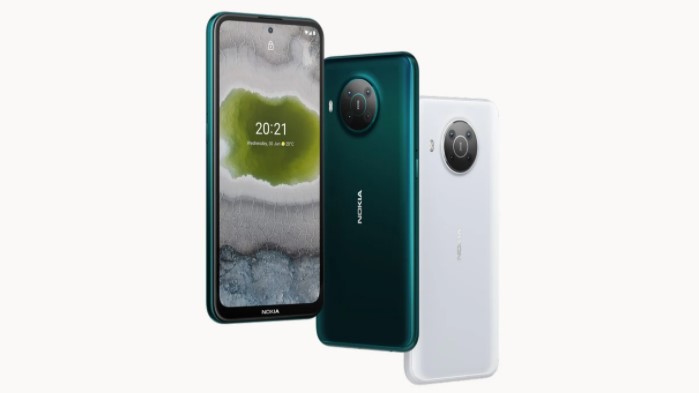 Nokia X20 and Nokia X10 occupy an important place in the new lineup. Their characteristics and feature set go beyond the mid-range, but they are significantly more affordable than flagships. Both smartphones are powered by 2021 processors Qualcomm Snapdragon 480 5G for top-of-the-line smoothness and 5G connectivity. Nokia X phones are designed to cope with our pace of life: durability and endurance are an integral part of their DNA. Also, consumers will receive 3 years of security and OS updates, which will extend the product life cycle and reduce the amount of waste.
G series: Nokia G20 and Nokia G10 smartphones
The G series offer the perfect balance: these smartphones are equipped with all the features and technologies you need in your daily use, while still being affordable. Both devices of the G line work on a single battery charge longer than the rest of the brand's smartphones. As with other Nokia smartphones, users will receive 3 years of monthly security updates to maximize their data protection, as well as 2 years of software updates. For added protection, both smartphones received face recognition and unlocking functions with a fingerprint sensor built into the power button. And also: 6.5-inch screen, a teardrop notch for a selfie camera and increased screen brightness.
C series: Nokia C20 and Nokia C10 smartphones

The C Series encompasses low-cost devices. The latest smartphones in this category will delight users with a familiar set of necessary functions, a 6.5-inch screen with HD+ resolution, as well as an affordable price. Also, they run Android 11 (Go version) for a 20% performance improvement and will receive quarterly security updates for 2 years. In addition, a special 3D-relief is applied to the body of smartphones, thanks to which they fit well in the palm of your hand and retain a good look for longer time.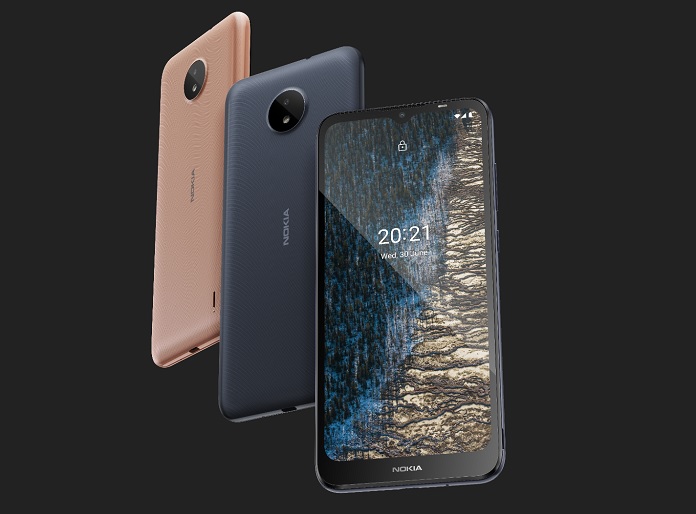 Nokia Lite Earbuds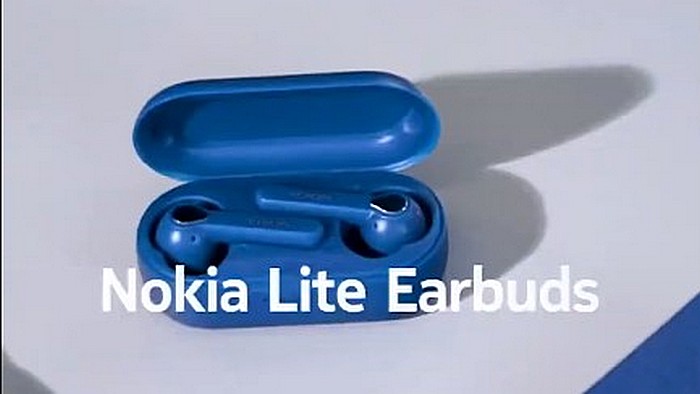 New Nokia Lite Earbuds support gesture control for music switching, voice assistant and call control. The case lasts for six recharges. As a result, you get 36 hours of listening to your favorite music – almost double what other manufacturers offer.