Panasonic, which produces batteries for Tesla, said on Wednesday it had sent samples of its more powerful 4680 battery for electric vehicles to the US electric car maker in preparation for a sharp increase in power source production in North America.
Panasonic has said that mass production of the new battery should begin in the new fiscal year, starting in March next year, at its plant in Wakayama, Japan, after which production will be moved to North America.
"A pilot line, created first in Japan, made it possible to start large-scale prototype production in May," said Kazuo Tadanobu, CEO of the Panasonic's energy business that makes car and industrial batteries. His remarks at the annual investor event were Panasonic's clearest indication that it would build a new plant in the United States to meet Tesla's plans to expand electric vehicle production. The Japanese company already has a plant in Nevada that supplies smaller batteries for Tesla. Production capacity there has recently been expanded to 39 gigawatt-hours (GWh).
Tesla Inc is currently the sole buyer of new Panasonic power sources, which are about five times larger than those currently sourced to the company. They are expected to help Tesla reduce production costs and increase the range of cars. Panasonic sees sales of power units, which currently account for a small share of total revenue, up 10% in fiscal 2023. However, the company expects operating profits to fall by more than one-fifth as it invests back in an expanding business and deals with higher material costs.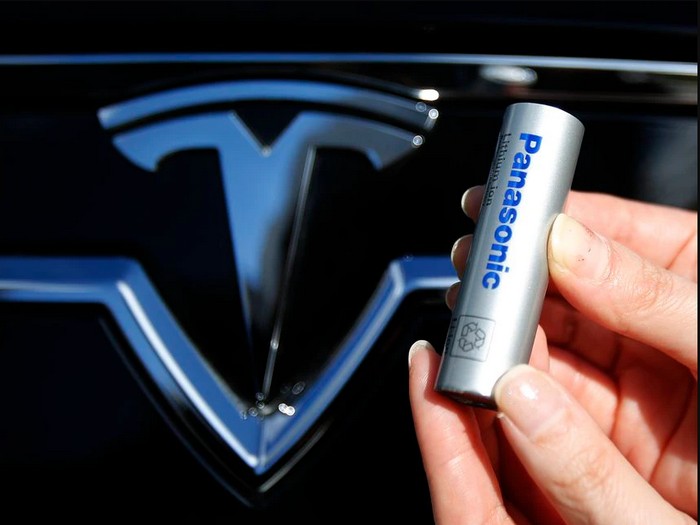 Panasonic CEO Yuki Kusumi warned in April that rising prices for metals, including nickel and copper, accelerated by Russia's invasion of Ukraine have a "big" impact, and some of these costs will be passed on to customers. Last month, the company said it did not expect profit growth this fiscal year.
In presentations to investors in other business units, the leaders of the automotive business, which produces sensors, car consoles, and other auto parts, said they expect to resume global car production this fiscal year. They also predicted that the shortage of semiconductors caused by COVID-19-related supply chain disruptions would also persist.
Panasonic, which receives about 14% of its total revenue from the automotive division, expects sales in the automotive business to grow by 19% during the year to March 2023.
You can also help Ukraine fight with Russian occupants via Savelife or via an official page of the National Bank of Ukraine.