Panasonic has been supporting mobile employees for many years with its Toughbook line of business laptops. Now the company has announced its most powerful laptop – a modular 14-inch Toughbook 40.
The secure business laptop is designed for people working in extreme or dangerous conditions, and boasts a sturdy magnesium alloy body with a built-in handle and reinforced port covers. It is MIL-STD-810H and MIL-STD-461H certified, which means that it has been tested for falls from a height of 1.8 m, is IP66 protected, withstands high and low temperatures, as well as solar radiation, and should be well suited for operation at high altitudes.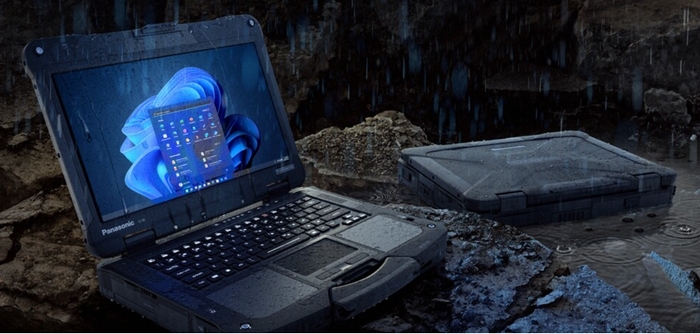 Despite the larger display than previous generations, the Toughbook 40 is lighter – weighing 3.35 kg. The laptop features a 14-inch IPS screen with Full HD resolution and 1,200-nits brightness for outdoor scenarios, as well as the first-in-class 5-megapixel webcam with a protective curtain and infrared backlight for Windows Hello. The laptop also features "four-array microphones".
The laptop is equipped with an 11th generation Intel Core i5 or i7 processor with built-in UHD graphics that you can upgrade to Iris Xe or a dedicated AMD GPU. It also supports up to 64 GB of RAM and 2 TB on an encrypted SSD. And as an additional security measure, the new Toughbook is equipped with the Secure Wipe function, which allows you to erase the contents of the disk in seconds.
Bluetooth 5.1 and Wi-Fi 6 are available by default, with an optional 4G (LTE/LTE-A) or 5G (mmWave/C-band/Sub6) modem. You can also configure a laptop with a special GPS module. There are plenty of USB ports (including Thunderbolt 4), as well as HDMI, Gigabit Ethernet LAN, a MicroSD slot, and optional two SIM card slots. Laptops is also equipped with 95 dB speakers for a sound that can be heard in a noisy environment.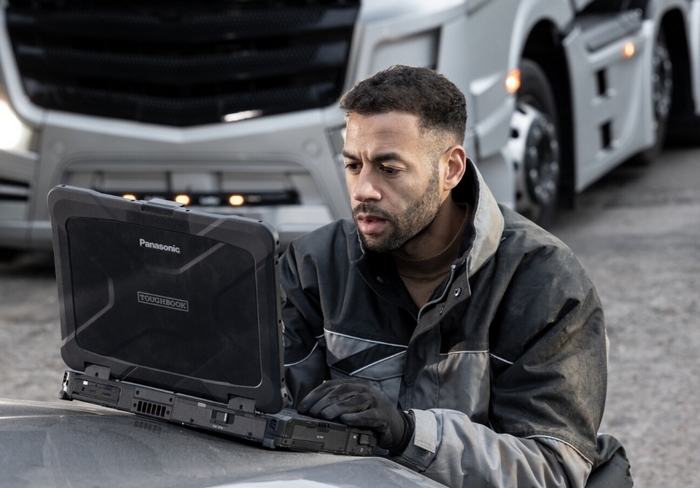 Panasonic has added eight interchangeable modular components to help keep the laptop running longer or to adapt it to a specific mission – including battery, memory, storage, expansion zones, and keyboard. Finally, the laptop runs Windows 10 or 11 Pro, can be equipped with Blu-ray or DVD drive, and provides up to 36 hours of battery life in the field, if the user takes an additional battery.
"This is our most rugged Toughbook laptop ever and it was designed and engineered uniquely for customers across the enterprise, public sector and federal agencies, leveraging their direct feedback and experience to provide a world-class solution combining hardware, software, accessories and professional services," said Panasonic America's Craig Jackowski. "With up to eight user-replaceable and upgradeable areas, The Toughbook 40 combines power, ruggedness and flexibility to elevate the customer experience now and into the future."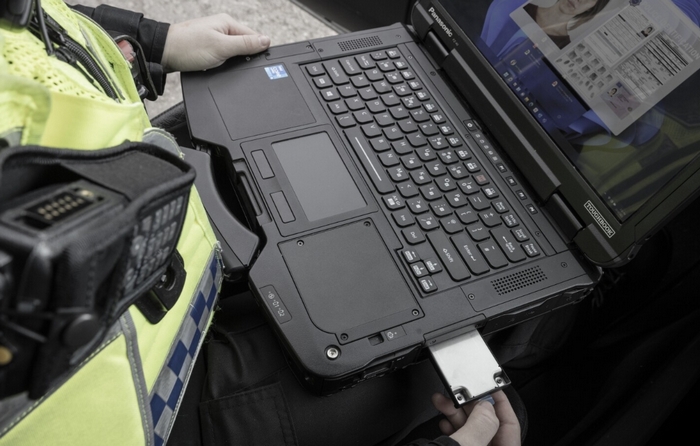 Toughbook 40 has a starting price of $ 4899 and will go on sale soon.
You can also help Ukraine fight with Russian occupants via Savelife or via an official page of the National Bank of Ukraine.