Pink Floyd released a new song for the first time since 1994. Hey Hey Rise Up is performed by the legendary band along with the famous Ukrainian singer Andriy Khlyvnyuk from Boombox. Thanks to the recording of this single, the band plans to raise money to support Ukraine. The premiere took place tonight at midnight British time on streaming services. The song itself is a rendition of the folk classic "Oi u luzi chervona kalyna" (Oh, the Red Viburnum in the Meadow) favoured by the Ukrainian military.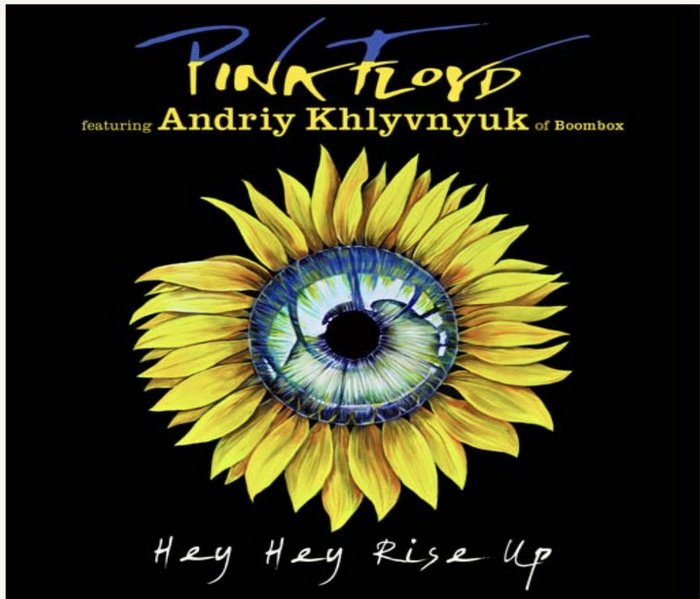 In the song Hey Hey Rise Up, released in support of the people of Ukraine, David Gilmore and Nick Mason are joined by longtime bassist of Pink Floyd Guy Pratt and Nitin Sawhney on keyboards. All this is accompanied by unusual vocals by Andriy Khlyvnyuk from the Ukrainian band Boombox. All proceeds will go to humanitarian aid to Ukraine.
The track uses Andriy's vocals, taken from his Instagram post, where he sings "Oh, the Red Viburnum in the Meadow" on Sofia Square in Kyiv, an incendiary Ukrainian folk protest song written during the First World War. The English title of the track is taken from the last line of the song, which translates as "Hey, hey, get up and rejoice."
Gilmore, who has a daughter-in-law and grandchildren from Ukraine, says: "We, like so many, have been feeling the fury and the frustration of this vile act of an independent, peaceful democratic country being invaded and having its people murdered by one of the world's major powers.
We want to express our support for Ukraine and in that way, show that most of the world thinks that it is totally wrong for a superpower to invade the independent democratic country that Ukraine has become."
The cover of the track depicts the national flower of Ukraine, sunflower, made by the Cuban artist Josan Leon. The cover of the single is a direct reference to a woman seen around the world by Russian soldiers handing out sunflower seeds and telling them to carry them in their pockets so that when they die, sunflowers will grow.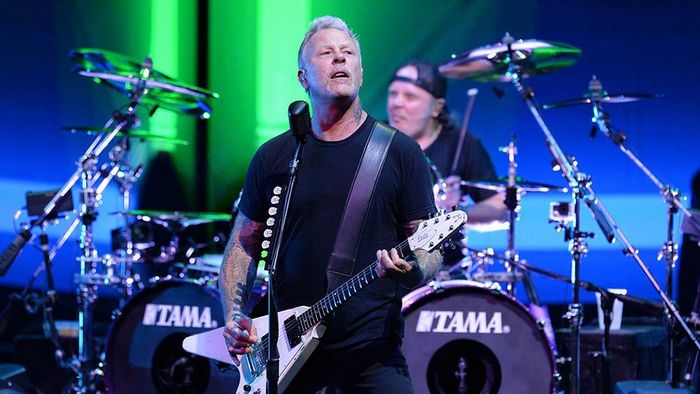 But that's not all! Metallica has donated another $500,000 to help feed Ukrainian refugees during the war with Russia. The legendary metal band has confirmed that it is making a donation to the World Central Kitchen through its charity All Within My Hands Foundation. Metallica has previously donated $100,000 to World Central Kitchen, and they plan to donate a total of $1 million over the next two months. World Central Kitchen is using the money to help feed millions of Ukrainian refugees who fled their country after the Russian invasion.
"World Central Kitchen is grateful for Metallica and All Within My Hands Foundation's support and belief in our mission. They share our belief that a plate of food is more than just nourishment; it's hope and a sign that someone cares. Their support will allow us to continue to provide fresh and comforting meals to Ukrainians fleeing their homes as well as those staying in the country," CEO Nate Mook said.
Drummer and co-founder of Metallica Lars Ulrich added: "The work that Chef José Andrés and the dedicated World Central Kitchen cooks do on the frontlines in a humanitarian crisis is nothing short of incredible."
Metallica also sells exclusive products to raise money for Ukraine on its official website, including a unique T-shirt design. The band has also set up an AWMH donation page for Ukraine, and will hold a series of fundraising and raffle auctions, including guitars by James Hatfield and Kirk Hammett, who will perform the national anthem at Metallica Night with the San Francisco Giants on May 24.
You can also help Ukraine fight with Russian occupants via Savelife or via an official page of the National Bank of Ukraine.
Read also: