Elon Musk and his SpaceX corporation have set a high bar for any activity they engage in. This is also true for the satellite internet service named Starlink. Today we learned that it has reached another remarkable download speed record in the United States.
As you know, Starlink is a satellite Internet group in low Earth orbit. Its goal is to provide Internet access to everyone, regardless of the region in which they live. Prior to that, various speed test results showed that Starlink exceeded the download speed of broadband connections in many countries. According to the latest test results, the download speed hit 301 Mbps. Thus, it is one of the fastest Internet services in the world. However, there is still room for improvement.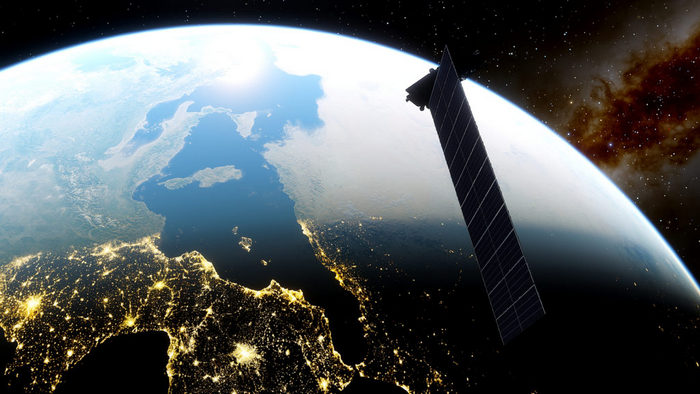 Earlier, a Reddit user shared the results of an Internet speed test. A screenshot published by DullKn1fe shows that Starlink can achieve an incredible download speed of 301 Mbps. From the comments, we can learn that the user lives in rural Wisconsin, located in the northeastern region of the continental United States.
But a stable network speed is more important. In March, there were reports that Starlink's Internet speed was not very stable. For example, in the specified month, the maximum download speed was 299 Mbps, but before it also hit disappointing results of 1.23 Mbps.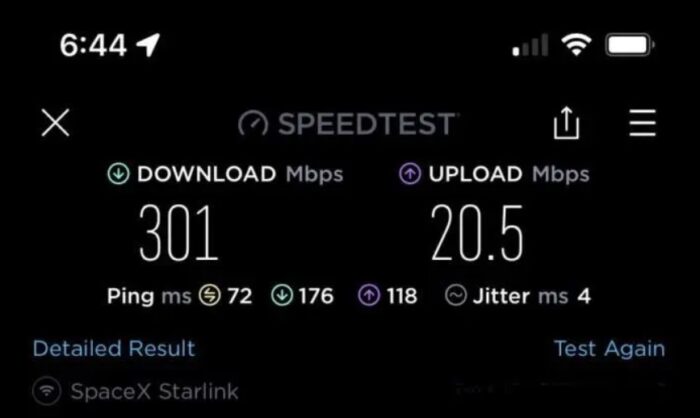 A study conducted by Ookla in Q4'21 showed that the average download speed of Starlink in the US is 105 Mbps. However, a comparison between quarters shows that the range between the highest and lowest download speeds increased by 30 Mbps, or 30%, compared to 100 Mbps in Q3. But the average download speed increased by only 10%.
By the way, the German Starlink user said that the network can reach a download speed of 250 Mbps. While the upload speed was 30 Mbps. This may sound interesting, but in May another German user said it could reach a shocking download speed of 560 Mbps.
It will be recalled that Elon Musk's Starlink satellite Internet has been actively used in Ukraine since the beginning of the Russian invasion. Thousands of terminals support the Internet where mobile base stations are destroyed and providers cannot continue to operate normally.
You can also help Ukraine fight with Russian occupants via Savelife or via an official page of the National Bank of Ukraine.
Read also: