It's hard to believe that PlayStation 5 is not a new product at all, but a console that tens of millions of users use. And the more users, the more questions – including those to which even the company itself does not give official answers.

Why should you clear cache on your PlayStation 5?
Today we're going to touch on the often-asked question of how to clear the cache on your PlayStation 5. Despite the fact that there is no such option in the settings, it is not that difficult to do. Experts recommend cleaning the cache every six months.
The PlayStation 5 will always be faster than the PS4 for the reason that it uses a custom SSD rather than a hard drive. But sooner or later it can start to slow down, too. In order to clear the M.2 SSD cache, you need to enter safe mode.
Read also: Sony PlayStation 5 review: 4K Gaming and a Mind-Blowing Controller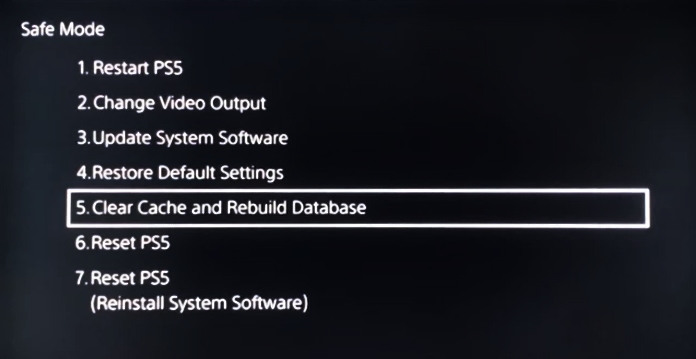 How to boot the PlayStation 5 in Safe Mode
Basically, the whole process is a matter of two clicks. All you need is a DualSense controller and a USB-C wire.
Turn the console off with the controller or hold down the PS5's power button until it shuts down. You don't need sleep mode, so turn it off all the way.
Plug the controller into the console with the cable.
Press and hold the power button on the console until it beeps twice.
When you hear the second beep, press the home button on your controller.
Time to clear the cache
You are now in the safe mode menu. Find item five – Clear Cache and Rebuild Database – and select it.
Agree to everything and wait for the process to complete. After that, the console will reboot itself.
Read also:
You can also help Ukraine fight with Russian occupants via Savelife or via an official page of the National Bank of Ukraine.