There are events and there are console launches. If you're fan of gaming, it's always an exciting time. After all, mobile phones get upgrades every half a year or so, and video cards just aren't hype enough. But consoles stay almost the same for nearly 7 years, and when changes come, they are substantial. The level of graphics changes dramatically and what was once available for the minority now becomes the new norm.
In 2020, Sony PlayStation 5 makes possibly the biggest technological jump since PS3. 4K gaming, ultra fast load times thanks to SSD, adaptive gamepad, ray tracing… PS4 was great and all, but it was kinda "more of the same." But PS5 promises to be a game changer. But will it change the game or are all these features no more than marketing keywords? Let's figure it out.
Design that just doesn't quit and monumental size
I think we all agree that PS5's design is something else. I'd call Xbox Series X's look utilitarian, but the PlayStation 5 is… well, I don't even know what to call it. Take it out of the box and it will immediately become the centerpiece of your room. It's impossible not to notice it, and not only thanks to its futuristic design but also thanks to its size. I mean it's massive. To hell with "the most powerful console ever," Sony's got the biggest.

I can confirm that yes, the console is big – 390 mm x 260 mm x 104 mm. I have a disk model, which is even bigger and heavier.
To be fair, it doesn't seem that massive when you first take a look at it. It's when you compare it with any other console, it suddenly seems like a behemoth.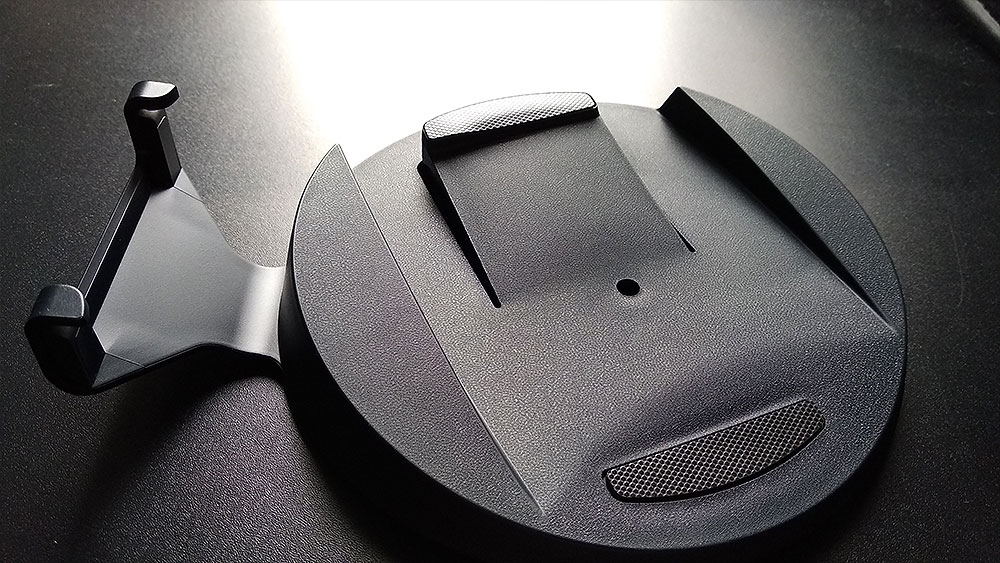 To be fair, while it's inconvenient, I don't think that the size is that much of a problem. People hated the noisy PS4, and Mark Cerny made the PS5 practically silent thanks to its size.
When it comes to me, I love how it looks. I mean more power to you if you think that Xbox is better. I  am just happy that Sony took the risk and made something that's really out there. Consoles are supposed to be fun, you know?
In vertical position (which seems to be the best position) the console looks like a skyscraper. You might say it's a continuation of the architectural theme Sony's got going on. Look it up – it's fascinating how most of PlayStation consoles have their identical real life twins.
The only thing about the design that's a little iffy is the fact that it's glossy in the center. We all hate dust magnets, and PS5 is certainly that. But at least we get a nifty LED that makes it all look even cooler. Xbox Series X desperately needs something like that.
Read also: Nintendo Switch Lite review – Comfort versus versatility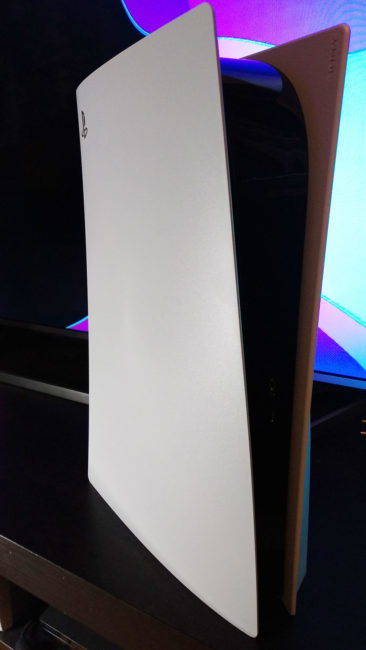 As for the connectors, in front you can find one USB Type-A port for charging a gamepad or connecting external media, as well as a connector for USB Type-C. At the back are two more USB Type-A ports, an Ethernet port, HDMI out and a power cable port. By the way, the new DualSense controller uses the Type-C port.
Before putting it on the shelf, it is better to attach a stand to the console. It's easy to do: thanks to a simple mechanism, you can choose a vertical or horizontal configuration of the base. If you, like me, want to put it vertically, then the stand must be attached to the base of the console with a screw. The process is simple, although, given the dimensions and heft of the device, it's better to have someone else helping you.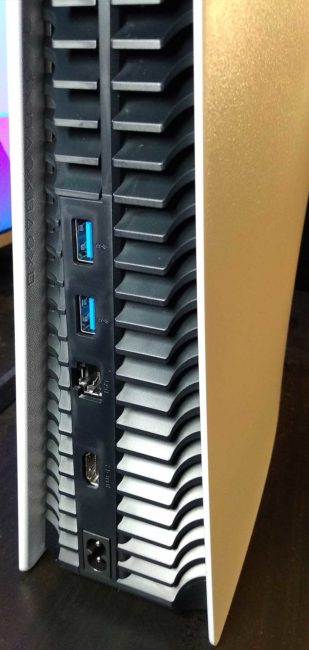 DualSense: It's got the magic touch
Who would've thought that the gamepad and not the console will seem like the most impressive upgrade. On photos it looks neat but similar, with no noticeable differences. There's still the Share button (now copied by everyone), a touch panel and two parallel analogue sticks. But when you take it in your hands, that's when you understand how much has changed.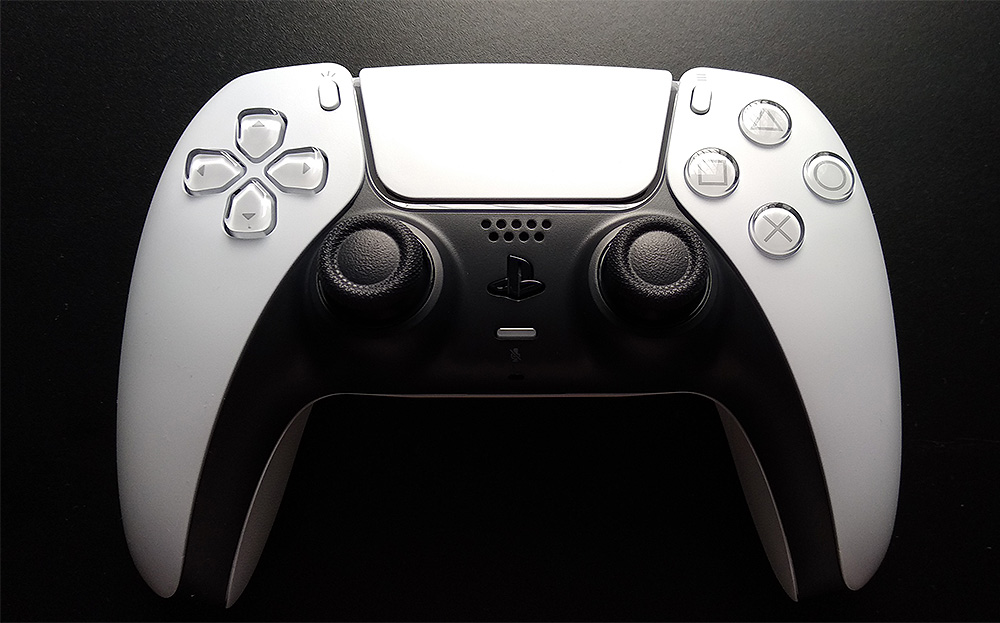 First, the least exciting new feature: a mic. There's a mic inside the gamepad. Got that? Moving on. The flashy light panel is gone too, which means you won't be able to use DualSense as an impromptu torchlight. But there's still some LED left, but it now borders the touch panel and is much less of an eyesore. In fact, it looks lovely, very stylish. And most games turn it off, so it's no bother at all.
There's still a built-in speaker, and it is much better now. The audio jack is also here – thank god!
When it comes to design, it's… cool. The DualSense is much heavier and a little bit bigger than DualShock 4, which helps. It's very nice to use, and compared to it everything else seem… cheap. But we haven't even started talking about the most exciting thing about it.
Read also: History of Minecraft. From Indie Darling to Global Phenomenon
Haptic feedback. Feelin' it!
Haptic feedback is nothing new when it comes to controllers. But for a long time it's been neglected somewhat, and the technology stalled a bit. Things started to change with Nintendo Switch, which featured a fancy HD Rumble feature, capable of making you feel stuff inside the controller. Sounds cheesy, but it's true – well, for 2 or 3 games that made use of the tech. Most didn't, and now almost no one actually remembers that HD Rumble exists. Still, it's an exciting new way to immerse yourself in the game, and the new DualSense gamepad introduces haptic feedback that makes even HD Rumble seem laughably obsolete.
I mean, I am serious. The Haptic feedback here is not just good – it's downright magical. I can't fathom just how it works, but it does. There really is no real reason for me to try and describe just how cool it is to feel ice, sand, water, or dirt coming into contact with your character. Somehow the DualSense not only vibrates, but imitates different sensations. But, once again, writing or showing stuff like that is impossible – you have to try it.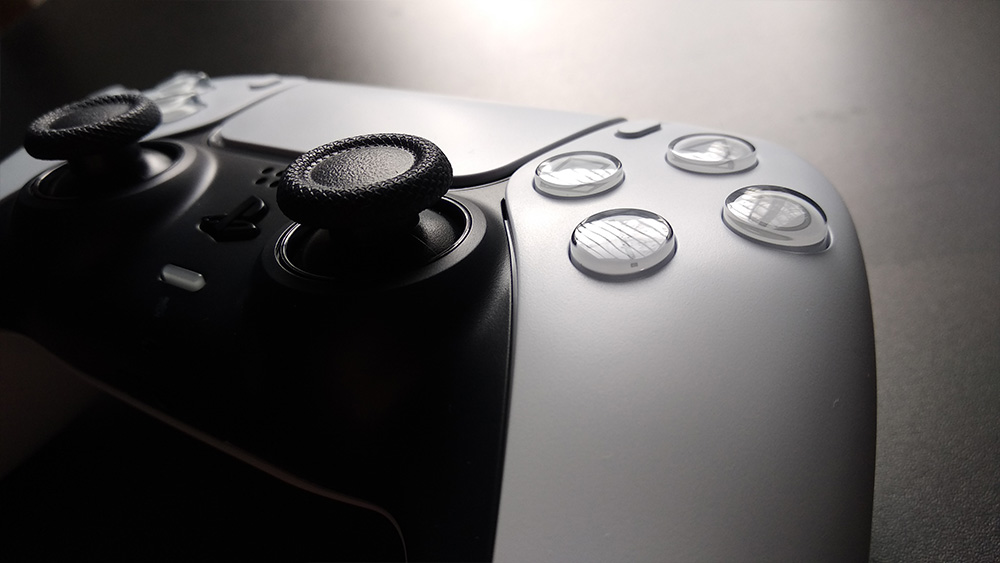 How do you try it? Thanks to a little game called Astro's Playroom. It's free for everyone, and it is guaranteed to blow your mind. Seriously: Assassin's Creed is great and all, but first you have to try this little platformer!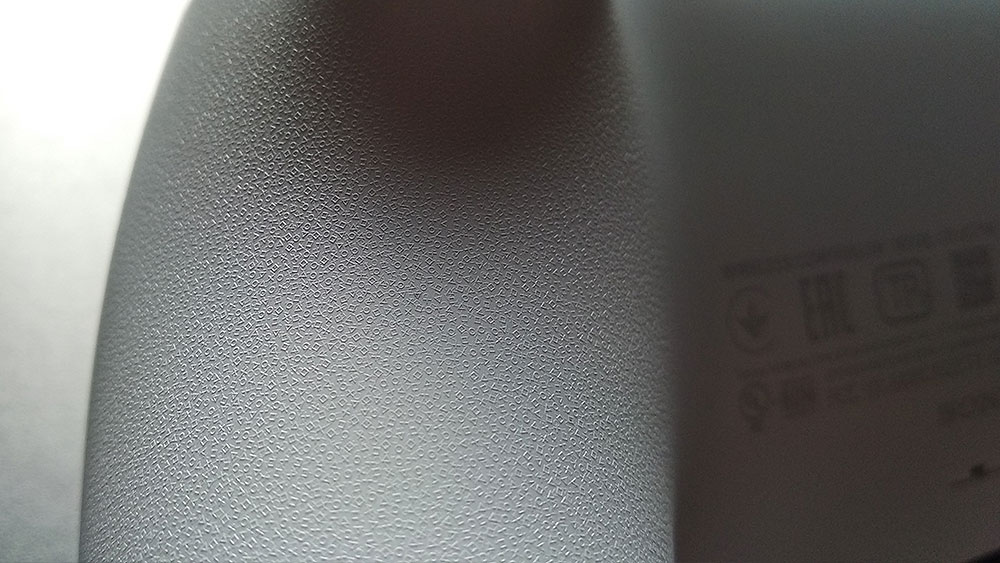 But that is not all. There's yes another mind-blowing feature here – adaptive triggers. In short, the L2 and R2 buttons how have a will of their own now. Which means they can resist you in certain situations. Say, when you use a certain gun or when you put pedal to the metal in Dirt 5. Once again this innovation helps with immersion. In other words: it's really cool. While Xbox Series X has more of them teraflopses or something, the PS5 has a lot more palpable advantage. I now know that I want to play multiplatform games here and not on Xbox simply because DualSense has all these magic features. And also thanks to the UI. Ah yes, the UI. Let's talk about that now.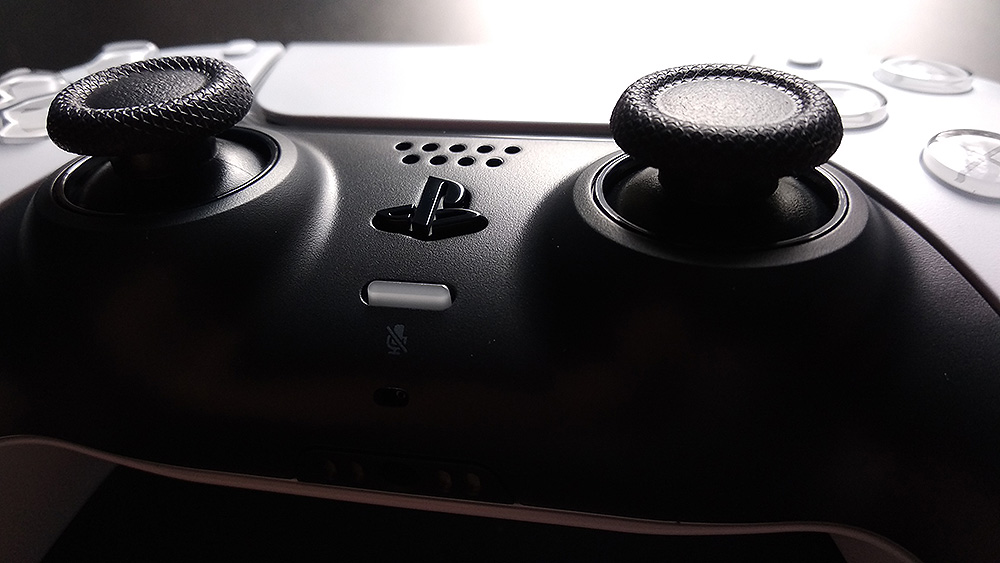 The UI
New console – new UI. It was always like that until Xbox Series X screwed everything. But the PS5 does have a shiny new UI. Let's talk about it. But first, let's talk about PS4's.
Not everyone liked what PS4 had to offer, but I personally was more than happy. Customization, games dead in the center (and not hidden away like Xbox One did) and social features made it pretty exciting and feature-rich UI. One thing though: it was quite slow, especially compared to Nintendo Switch.
I think it was Nintendo Switch that actually inspired Cerny's team. Because PS5 is as snappy as possible. But gone are all social features. No longer can you check your friends' trophies or use communities (anybody actually tried those?). It's all very asocial and isolated – par for the course in 2020. But there's also no ability to customize your home screen. No wallpapers, no folders. It's very bare.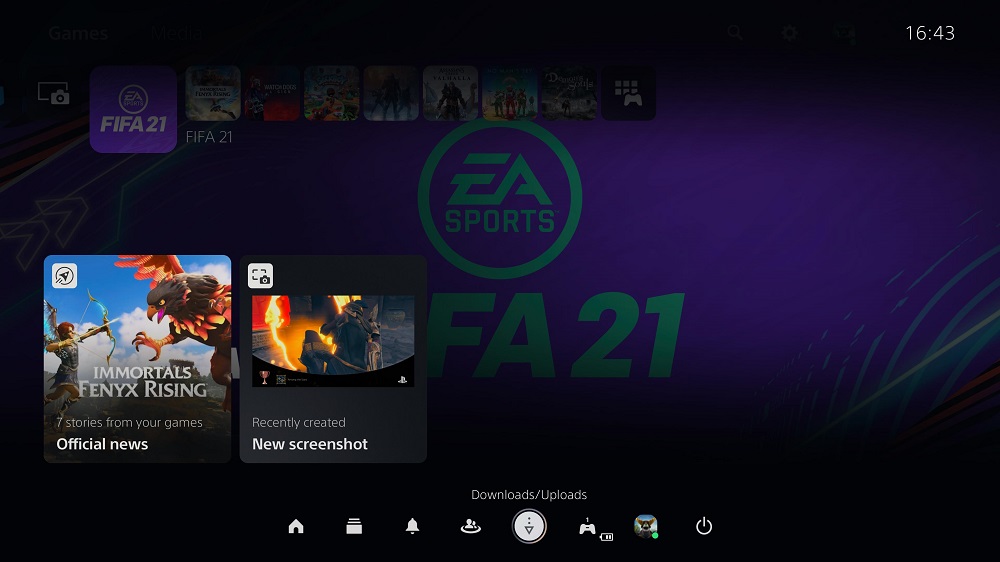 Obviously, when developing a new UI, Sony was striving for the main thing – speed. The slowness and sluggishness of the PS4 interface was criticized by many, and the PS3 wasn't any better. Compared to them, the PS5 flies: all elements are loaded instantly, be it game logos, screenshots or friends' profiles. But what is most noticeable is how fast the digital store has become. And all because it finally ceased to exist as a separate app, but is now fully integrated into the system itself. This is very convenient not only because everything has become faster, but also because all sorts of elements like DLC are no longer hidden somewhere, but are visible right on the start screen. For example, when I checked Wreckfest for compatibility, I immediately found that I had a ton of unredeemed DLCs left over as part of the Season Pass.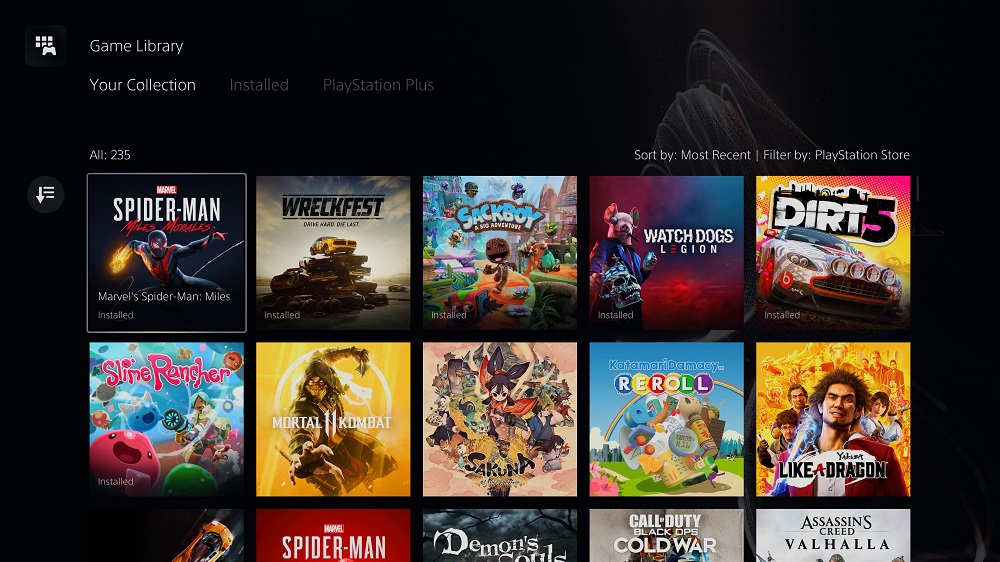 Magic cards
In fact, everything has changed. The icons are now smaller, and when you scroll down, you can see trailers, trophies, DLC and… cards.
Cards are one of the better new features. They can show you what missions you haven't started yet, your progress and so on. In many games you can jump into action without ever seeing start screens. Astro's Playroom supports that feature – just like Sackboy: A Big Adventure. It's very snappy and convenient. When done right, it's a game changer and the best way to show off the impressive SSD.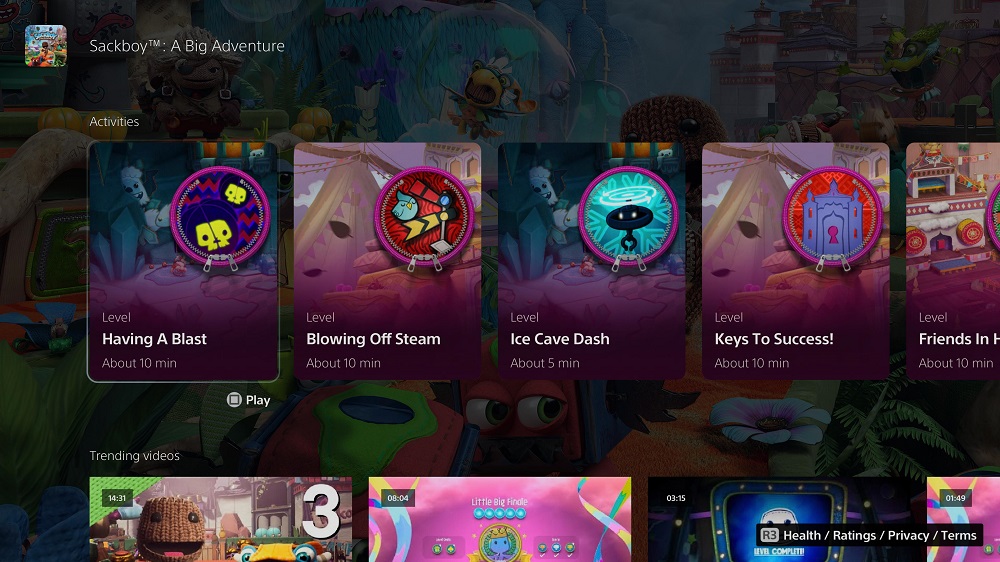 But that's not all. The cards not only show in-game events, but also help you complete them. Astro's Playroom and Immortals Fenyx Rising all do that, and it's extremely convenient. You can see all that you've missed, and there's no need to ever go to YouTube again. It's all there! I just hope that more studios time to make these – those are lifesavers for trophy hunters.
Read also: Swiss Army Knives, Bandanas and… a Burger? Take an exclusive look at special Russian Days Gone Press-Kit
What I mentioned above is the best the new UI has to offer. Speed, store integration, new card system – it's all good. What's not good is almost everything else. A home button doesn't send us to home screen but activates the navigation panel on the bottom – it allows us to select certain elements like downloads, music, friends, etc. And it's logical enough, but is it more convenient though? Not really.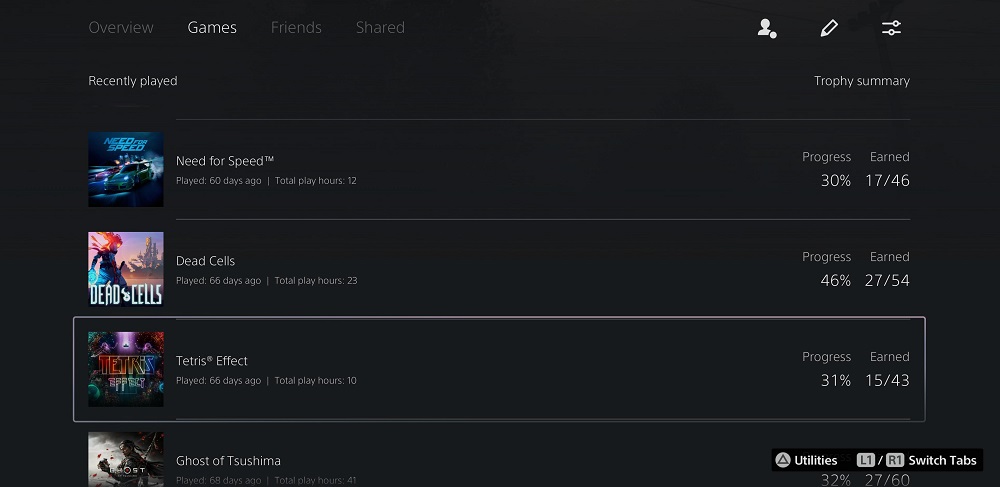 Before you could easily do most of these things with holding of the Home button, but now it's all scattered around. You have to make a lot of unneeded actions just to turn the console off. It's very raw and untested, but, as I said before, smooth.
Overall, the UI is better in some ways and worse in others. Customization is gone, but so is sluggishness. Most things work, but even actions like turning the console off require too much button presses. But let's not forget that the PS5 is in its infancy – I remember many similar issues that plagued the PS4, too.
PS4 and PS5 versions nightmare
Fast it is, but intuitive it is not. Especially if you want to transfer saves and play the upgraded versions of the game specifically for the PS5. The console supports almost all PS4 titles, and most games allow for free upgrades. But the way these upgrades work is a pain.
So, how do you do it? How do you take Watch Dogs: Legion from your PS4, where it barely worked, and upgrade it to the new 4K version? First you fire up the store, and then find the game page. Usually it allows you to "buy" it again, but for free. And then the console starts downloading… both versions. And you have no way of knowing which is which.
The easiest way to download the PS5 version and not the imposter is by visiting store.playstation.com from your PC. There you can specify which version is for you. But even then the PS5 might want to download the PS4 version. For no reason.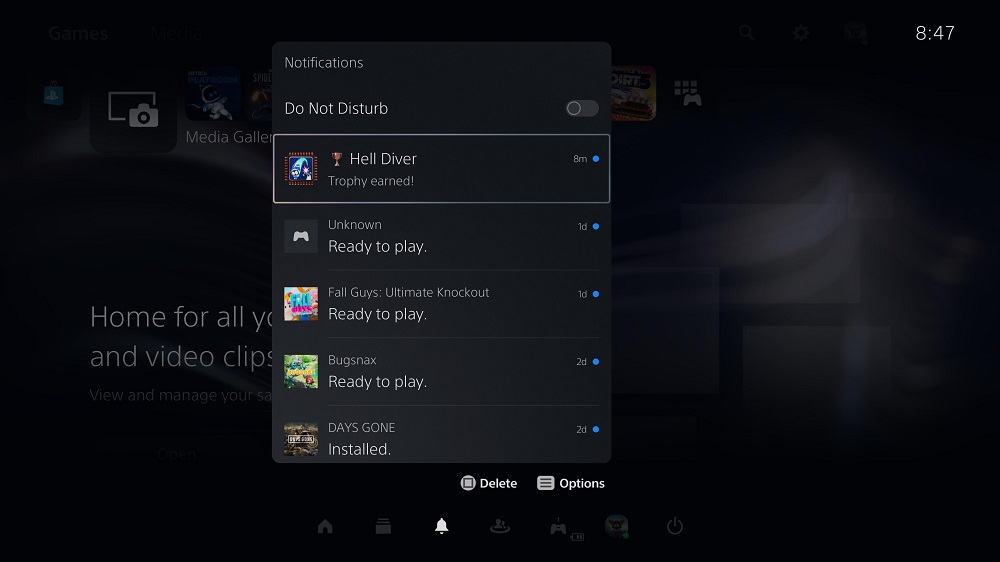 With disks it's easier: just insert it into the machine and the store will show a free download. And it will work as long as the disks stays in the tray. I tried this method with No Man's Sky, and it's relatively simple. With one caveat: every time I hit play it opens up the PS4 version, since the disk is for PS4. So you have to choose the version via the Options button on your controller.
And we haven't discussed saves yet. This is a completely different issue. If you want to return to the regular version for PS4, then there are no problems – saving can be manually (alas, there is no automatic) uploaded from the PS Plus cloud, or transferred using USB. But if you want to play an improved version of the game you started on PS4, then … good luck. It's a real mess: some games like Watch Dogs: Legion or No Man's Sky require saves to be loaded from their own cloud, and they don't like PS Plus. Yes, you have to install (or use PS4) both versions, turn on the version for PS4, upload the save to the cloud there, and then turn on the updated one and load the save there. What a mess! And some titles, like Dirt 5 or Yakuza: Like a Dragon, don't allow save transfers at all!
What I described above isn't great, however, I understand that this will become a nonissue fast: a full-fledged generational change will take place soon, and no one will remember these fringe versions. It's a pity, of course, that everything is not well thought out, but you can figure it out. In any case, I have never been denied my free upgrade so it kinda works.
Gameplay: 4K, HDR and other words
Now, the main attraction – games. The thing that actually separates PlayStation from Xbox. Unlike Xbox Series X|S, the PS5 has quite a few launch titles including Demon's Souls, Marvel's Spider-Man: Miles Morales, Marvel's Spider-Man: Remastered, Sackboy: A Big Adventure and Godfall. Overall, a strong selection of games with Godfall being the weakest of the bunch. Every single game makes use of either the UI, the hardware or the DualSense controller. And if these aren't to your liking, you can always play PS4 games. There are a lot of those, and they get certain improvements, too.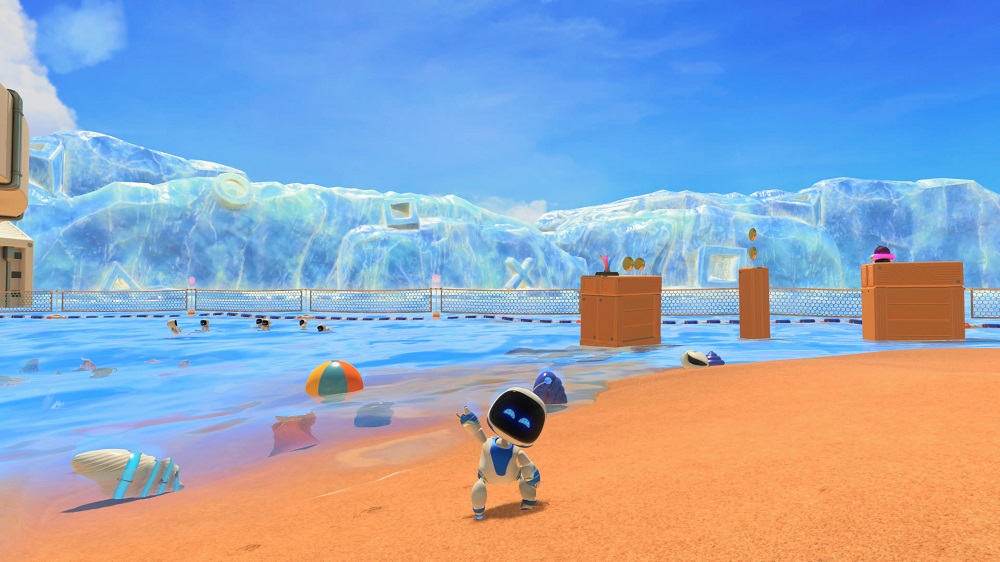 I think that technological jump from the PS4 to PS5 is bigger than from PS3 to PS4, at least for those who didn't buy the PS4 Pro. The new console has it all: 4K (potentially 8K), HDR, ultra-fast SSD, frame rates up to 120, VRR. Movie fans will be able to watch movies in good quality from Netflix or UHD Blu-Ray.
CPU
x86-64-AMD Ryzen™ "Zen 2"
8 Cores / 16 Threads
Variable frequency, up to 3.5 GHz
GPU
AMD Radeon™ RDNA 2-based graphics engine
Ray Tracing Acceleration
Variable frequency, up to 2.23 GHz (10.3 TFLOPS)
System Memory
GDDR6 16GB
448GB/s Bandwidth
SSD
825GB (officially; in reality it's 667.2GB)
5.5GB/s Read Bandwidth (Raw)
As I mentioned, 4K is not new to consoles that have supported it (with varying success) since 2016. HDR too. But now UHD has finally become the standard, and this can be seen in the games already, many of which support 4K and 60 fps. Modern games often provide a choice between better graphics and frame rates. For example, Miles Morales allows you to choose between ray tracing and crisp 4K and less sharp image, but 60 fps. Dirt 5 and Assassin's Creed Valhalla offer the same choice.
But the biggest improvement is the arrival of the SSD. Sony, and in particular Cerny, have long touted the speed of their new console, and promised to get rid of loading screens entirely.
Well, did they? No really – but there is significant progress. The console itself turns on faster than my TV, and many games like Spider-Man Miles Morales take about ten seconds to load. Astro's Playroom or Sackboy: A Big Adventure require even less. Even the leisurely Watch Dogs more than doubled in speed. The system just flies, thanks to which I began to save a lot of time that used to be spent on numerous load screens. I've never really worried about the relative slowness of the PS4, but after trying the PS5, I understand that going back will be very difficult.
Backward Compatibility and PS4 Games Improvements
The improvements are noticeable everywhere – even in the case of "old" PS4 games. And everything that I tested, from Wreckfest to Slime Rancher, works better on the PS5. Slime Rancher, for example, suffered from low frame rate. I remembered that, and wanted to see if there was any benefit from the new hardware. And the answer is yes: on PS5 the game is so so smooth! Wreckfest has always looked great, but had horribly long loading screens. Now it has become at least twice as fast – I don't even pull my smartphone while the race is loading. Neither game received any special updates.
Basically, all your titles should work – just insert the disc (if you have a model with a disk drive) or select the desired game in the digital library. But there is no guarantee that everything will work flawlessly: something will be buggy or crash from time to time. I have not come across such examples, but they exist.
If you have removable storage, you can use it here. But only for old games – all PS5 titles must be installed on the base memory, which is not yet expandable.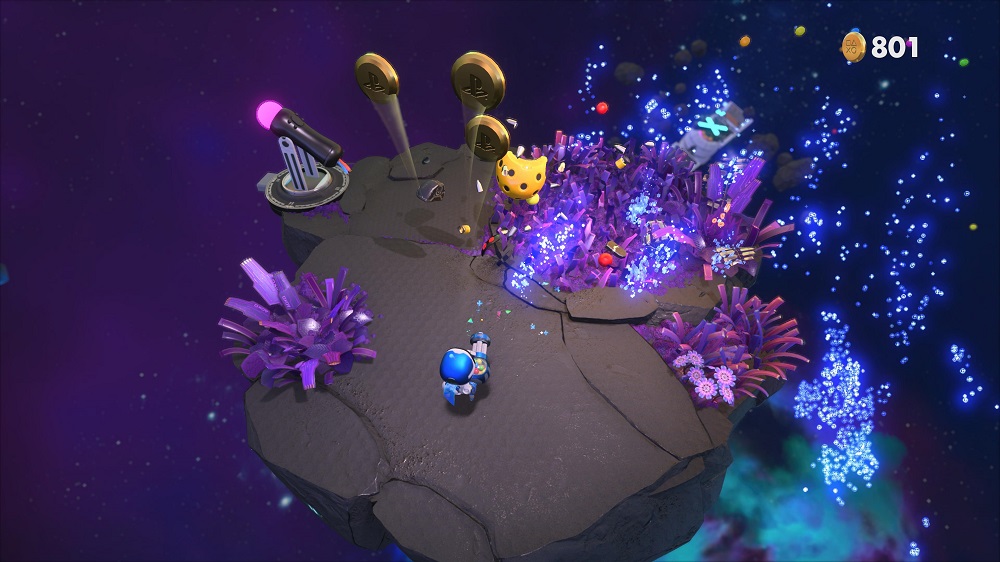 I already mentioned that all PS4s were noisy in one way or another, and the PS5 seemes absolutely silent compared to them. 90% of the time I did not hear it at all, and only sometimes the disk drive or cooler woke up. The system itself barely heats up.
Verdict
It's hard to remember the last time a new piece of technology caused this much hype. People, tired of lockdowns and cancelled holidays, rushed to buy the new consoles. And I am no different. The PS5 is indeed intriguing and exciting. It feels new. It provides great picture, it's dead silent and very powerful. And it comes with a phenomenal controller that just screams "next gen." A couple of patches and a few QoL additions to the UI, and we'll have a real winner on our hands.
Subscribe to our accounts: