Google has held its annual conference Google I/O 2023. New devices from the Pixel family were presented, Android 14 was announced, and there were many mentions of plans related to artificial intelligence.
Traditionally, at the annual developer conference, Google demonstrates the future of its main products, and this year the company showed a lot of interesting things. This is quite surprising, as previous presentations were sometimes downright boring and interesting only to experts and developers.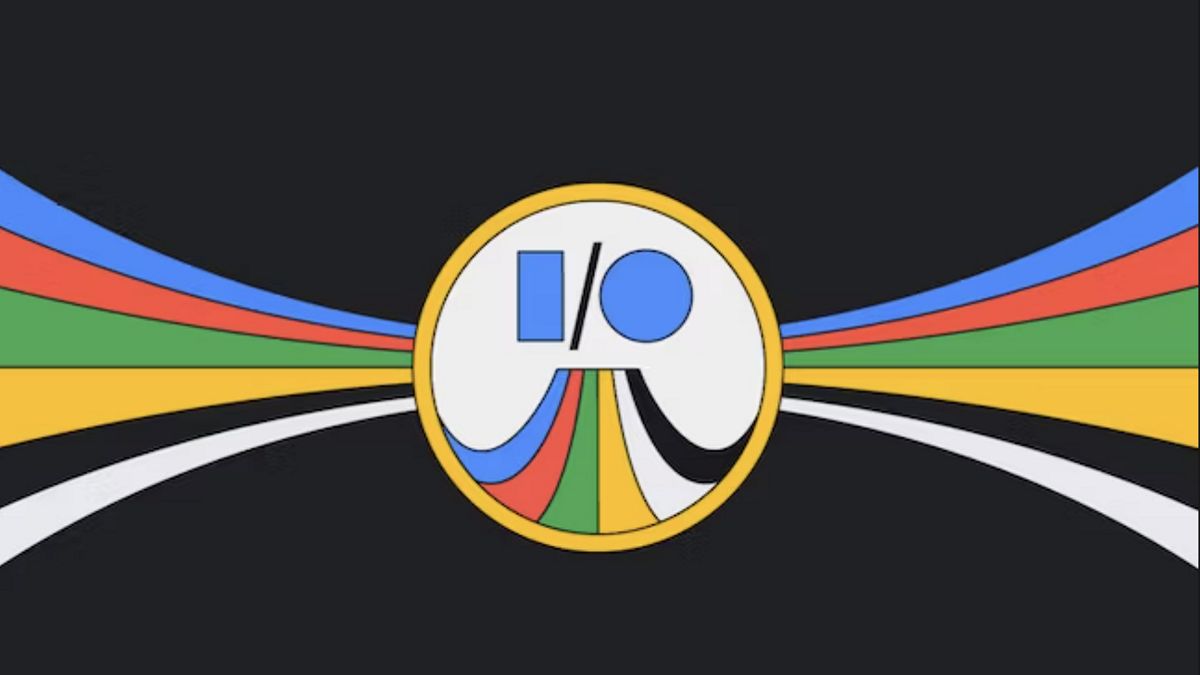 But Google I/O 2023 really turned out to be an exciting event. Everyone could choose what they were interested in. Either developments in the field of artificial intelligence, or novelties from the world of Android OS, or new devices of the Google Pixel series. So, first things first.
Google's innovations in the development of AI algorithms
The company kicked off Google I/O 2023 by talking about exciting AI-powered features that will soon be available to users of its most popular apps – Gmail, Maps, and Photos.
It is clear that Google intends to increase the use of artificial intelligence in all its applications, as Microsoft is doing now. Google's office services will become incomparably more useful.
Google Workspace Duet
When working in Documents, Sheets, and Presentations, users will be able to take advantage of artificial intelligence called Duet. Its theoretical capabilities are simply impressive.
Duet's generative artificial intelligence is based on the PaLM 2 language model, which is a direct competitor to OpenAI's GPT-4. The developers claim that PaLM 2 not only does not stand out from the competition (including GPT-4) but also significantly surpasses it. The model supports more than 100 different languages and can translate flawlessly from one to another, of course, taking into account the nuances associated with idioms, artistic expressions (such as poetry) or puns. It also seems to understand the language of mathematics, as well as programming languages – including Python and JavaScript.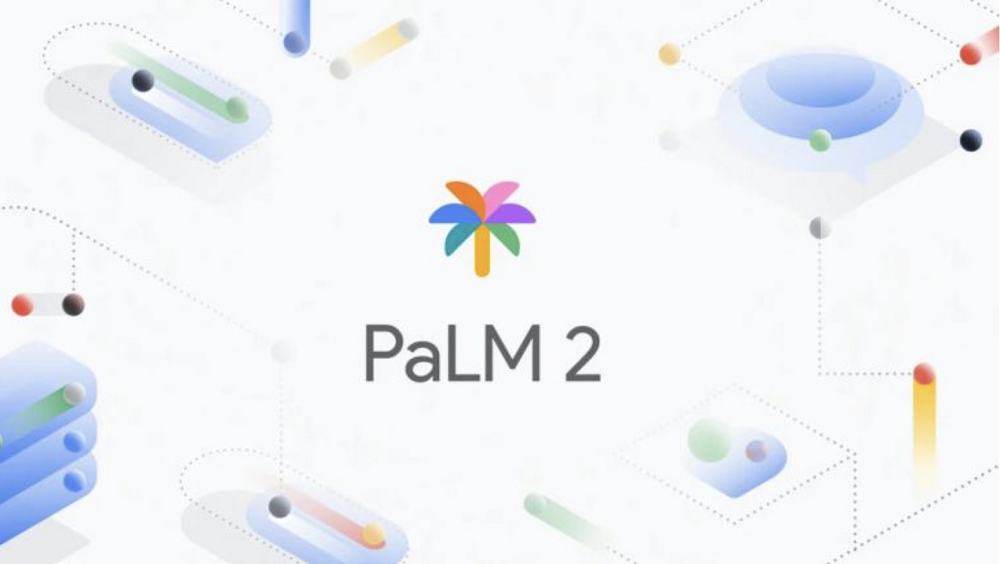 Google will offer PaLM 2 in four versions that differ in features, requirements and size. They will be called Unicorn, Bison, Otter, and Gecko. The latter is the smallest and does not require the cloud to operate and, in fact, does not require particularly powerful hardware – it will fit on a fully mobile mobile phone chipset.
Duet itself is the answer to Microsoft 365 Copilot and it seems to be very successful. At the user's command, Duet can write an email on a given topic in Gmail or write a draft of a text in Docs based on the information provided, including the shape or tone specified by the user. It can create event plans, cover letters, or any other type of document.
Obviously, Duet is more than just a pop-up chatbot. Google's generative artificial intelligence is all about making extensive use of user-provided data, also in the context of spreadsheets or office presentations, going far beyond the typical functionality of the Big Language Model.
Automated creation of Gmail and Docs is also a piece of cake. Google Workspace Duet turns a Sheet into a fascinating slide show.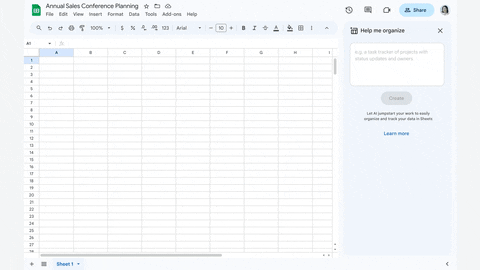 Google Assistant can create graphics for presentations based on a short text description. You don't have to search for graphics on corporate resources or stock graphics sites anymore – type a few words on the keyboard and Duo will create an image or photo for your presentation.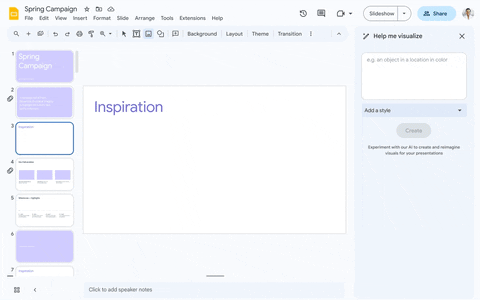 Google's AI is also very effective at analysing the data entered into Spreadsheets, understanding its context and relationships. This allows it to automatically label data and visualise it in various ways, allowing the user to process it faster and identify possible trends and anomalies.
Duet will also appear in Google Meet, but in a rather symbolic way. You'll be able to use it to create a custom background for video calls. However, it seems particularly useful in Docs and Gmail, as you can create a text on a given topic without speech almost instantly.
Updated Google Maps and Photos
Google Maps will also be getting a new feature that will introduce the so-called immersive experience, which allows you to view your route in detail, such as a walk or bike ride, and monitor traffic or even the weather forecast. Initially, the feature will only be available in the 15 largest cities in the world, but this is likely to change in the future.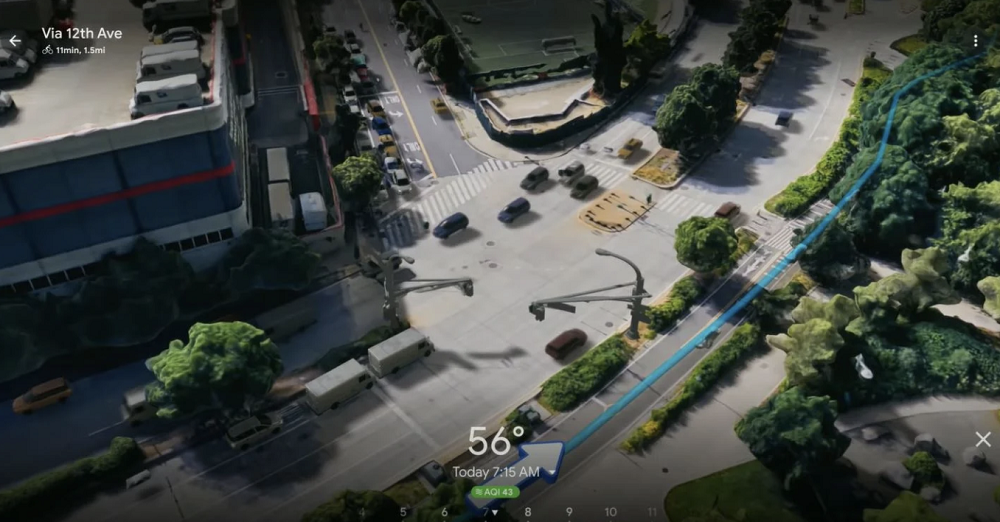 It's an interesting feature especially for those who have moved to a new city and don't know their neighbourhood well. It's like 3D Street View, which will soon be available in New York, London, Tokyo, and some other major cities around the world.
Artificial intelligence will also improve the Photos app. Magic Eraser will be a thing of the past, and its place will be taken by Magic Editor, a feature that allows you to not only delete elements of a photo but also edit it to a much greater extent. Want to move an element in a photo to another location? No problem, Google will do it invisibly.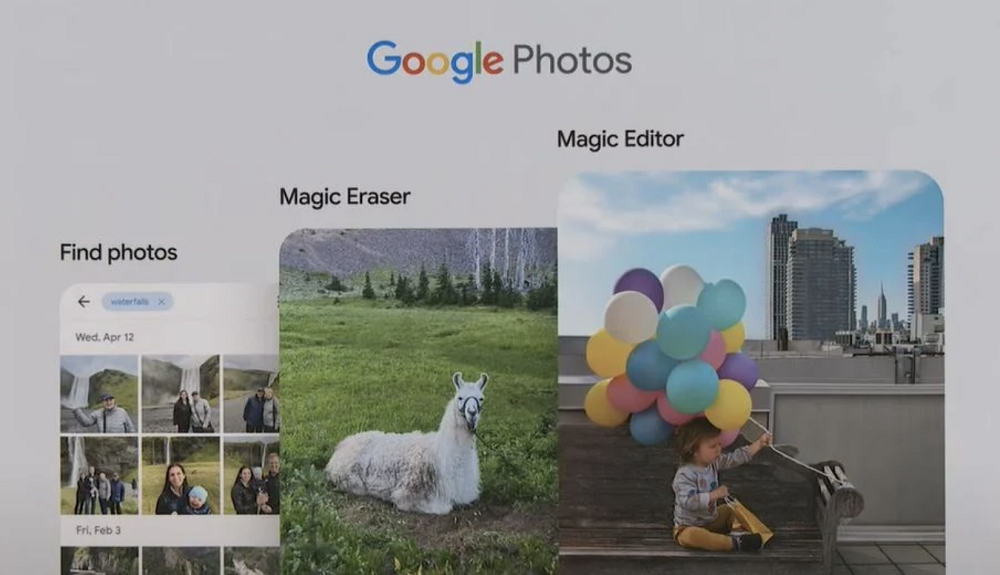 Are the balloons in the photo cropped? No problem now, artificial intelligence will recreate the missing fragment. Magic Editor's capabilities look brilliant and will allow inexperienced users to edit photos, changing the look of the sky, for example, even adapting the lighting of the frame. I am curious to see how it will work in practice.
Bard is available worldwide
One of the most important events during the Google I/O conference is the presentation of the Bard tool. The solution, which has so far been available only to a small group of testers, will soon become available to users from all over the world. According to the conference hosts, the waiting list for access has just been closed. Access to Bard will be free.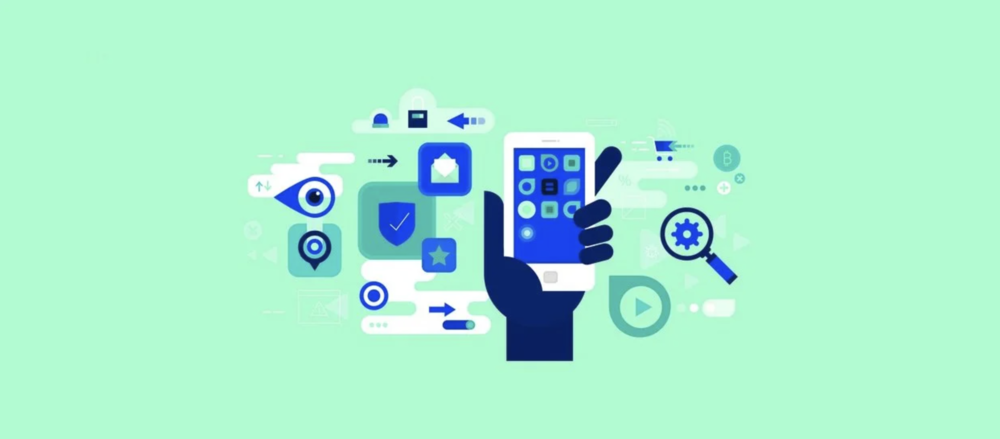 According to Google, Bard will be available to users immediately in more than 180 countries. Although initially only in English, the list of supported languages will soon be expanded. Initially, it's Japanese and Korean, but that's not the end of the list. If English is a problem for you, we have good news – Google has promised that Bard will soon be available in 40 more of the world's most popular languages.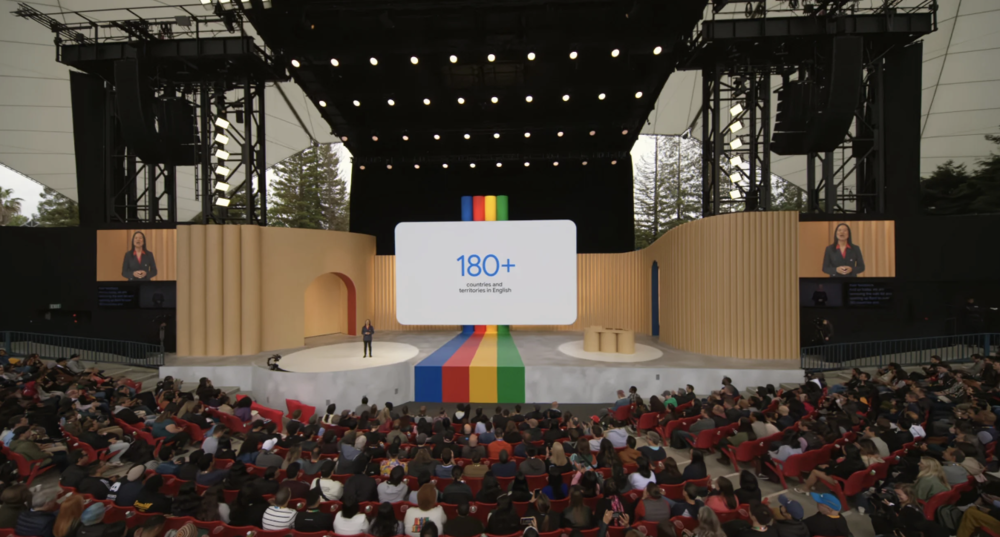 Bard is a really powerful tool. The first thing you should pay attention to is the features listed at the conference. It is worth mentioning, for example, the ability to quickly export the created content to the most popular Google tools, such as Google Docs and Gmail.
There will also be many features that developers and programmers need. Among them, code citation, export to Replit, or, finally, a dark theme. Although this feature seems insignificant, many people use it to save their eyesight.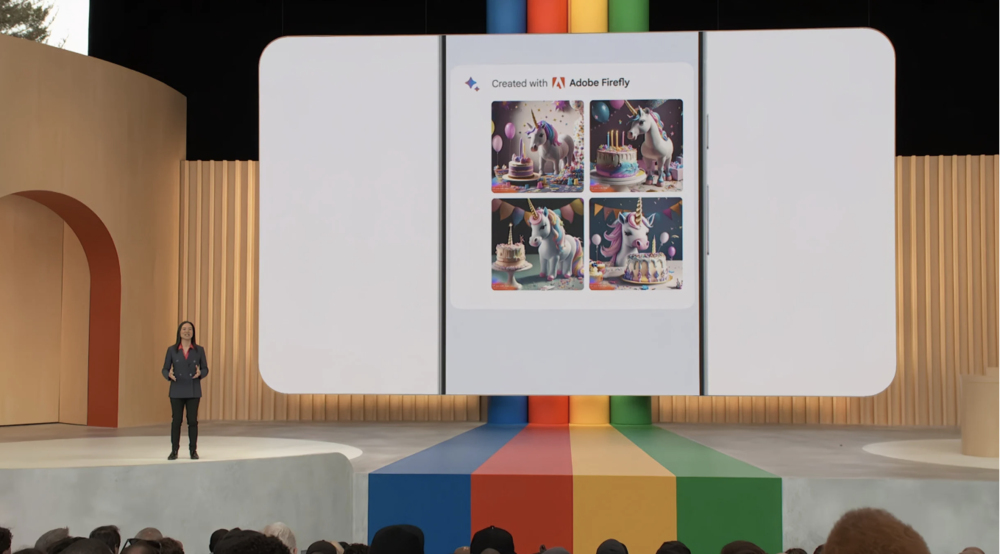 Another new feature of Bard is support for graphics. It will be present in answers and hints. A solution that will be useful to a wide range of users is the ability to use Google images when displaying results. As shown in the example, when a Bard user requests a list of places to visit in a given city, the results will be shown along with the corresponding graphics.
And that's not the end of Bard's possibilities. Cooperation with external tools opens up almost endless room for further development. One of them is Adobe Firefly, which will help in the rapid generation of images by artificial intelligence. Integration with Kayak, Instacart, Wolfram, and Khan Academy was also announced.
Bard's capabilities already look really impressive at this stage, but I wonder if it will cope with the large influx of people who want to ask questions. The most important thing is what answers we will hear. We are looking forward to an interesting battle between Bard and ChatGPT.
AI will take its place in the Google search engine
Google has been improving its browser search methods for years. So it's no surprise that artificial intelligence has made its way here. With the new generative AI capabilities in the search engine, you can now find information more easily, learn about what you're interested in faster, discover new perspectives and perspectives, and complete tasks more easily.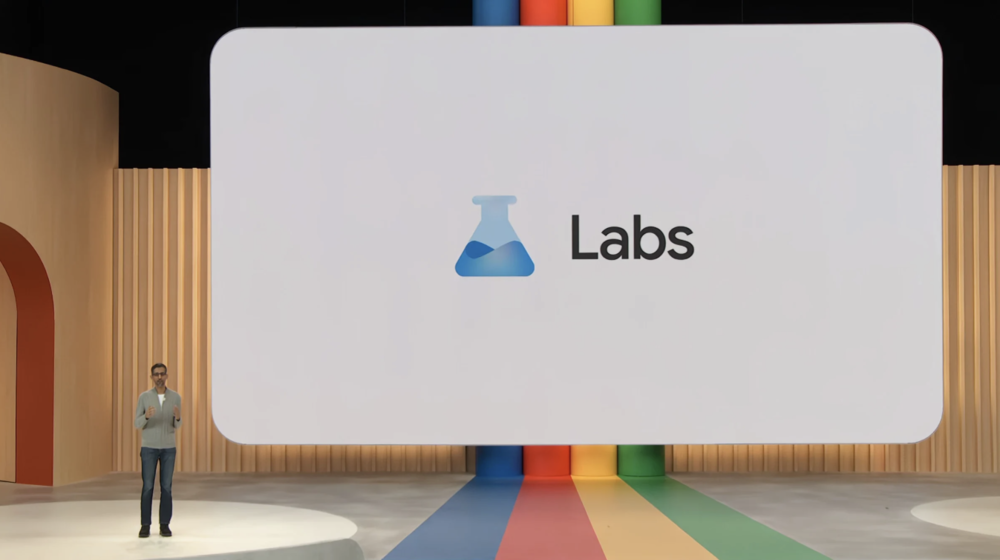 During the conference, developers showed a new approach to understanding online search and shopping with generative AI. Everything may look cool and convenient, but the company primarily makes money from advertising. How to deal with this? So far, they have kept silent about it, and this is worrying.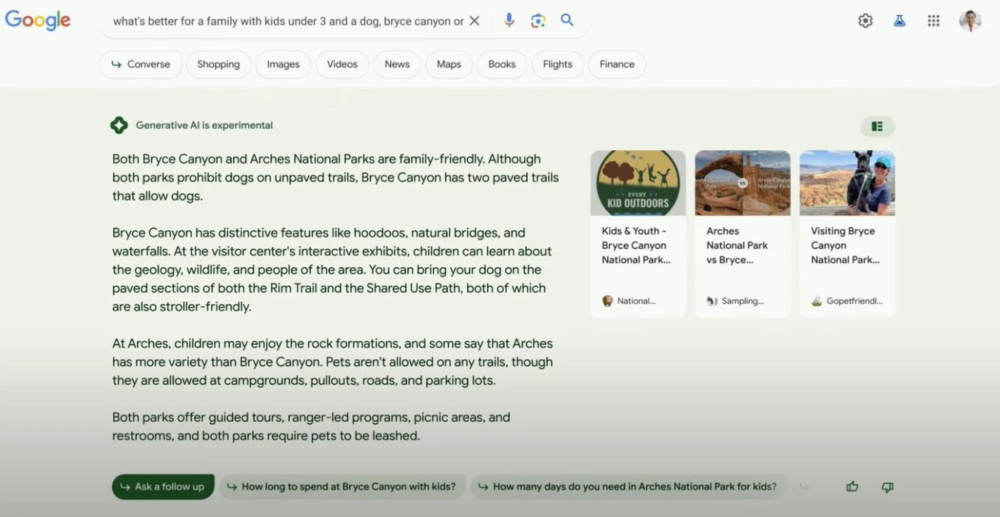 We know that users want to hear other people's opinions before making a purchase decision, so these new features are designed to promote online content that will help you delve deeper into what you're learning. With the introduction of generative artificial intelligence to its search engine, Google has no intention of giving up on redirecting valuable traffic to other websites, but we'll see.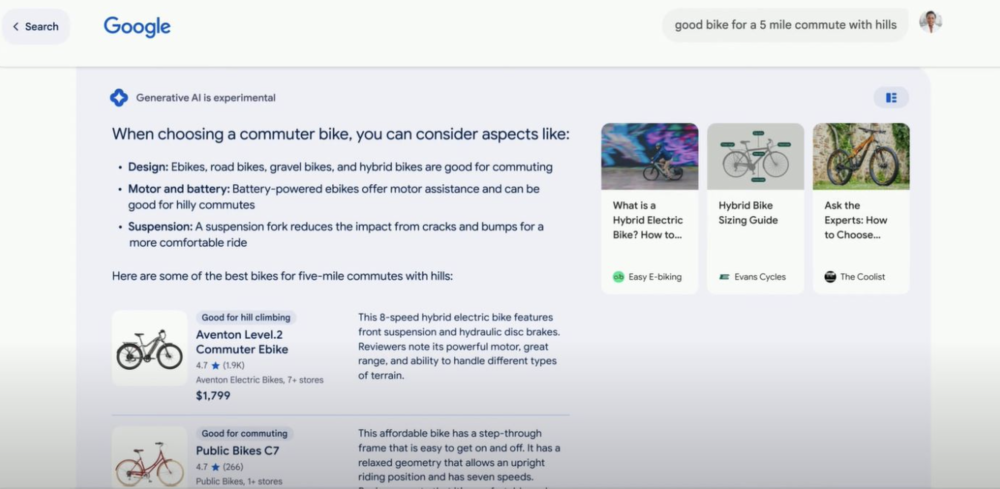 Google believes that advertising is an important part of the Internet and helps users find relevant products and services. Therefore, in a search engine that uses generative artificial intelligence, adverts will still appear in specific places on the page. We also received a promise that Google will always make sure that the ads are transparent and can be easily distinguished from regular search results.
Is Android 14 also with generative AI?
The upcoming version of the world's most popular operating system will allow users to customise the appearance of the interface in completely new, very creative ways. Provided that the device manufacturer allows it.
One of the most important new features of Android 14 is the use of generative artificial intelligence mechanisms to personalise the experience of working with a phone or tablet in a far-reaching way. In my opinion, these new features promise to be very interesting. But why only in theory? More on this later.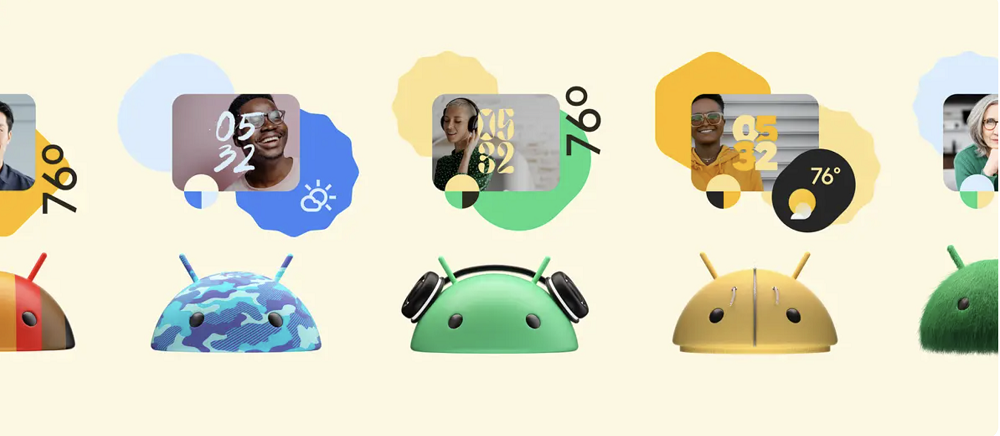 Your phone will create text messages on its own. SMS, MMS and RCS – whatever you prefer.
Creative Compose is a new feature in Google News. It uses the PaLM 2 language model to suggest responses based on analyses of your conversation. Just tap one of the suggestions and it will automatically appear in the text box. You can also use this feature to rewrite a message you've already written – for example, in a more formal or casual tone, or even… in a rhyming version. Public testing of Creative Compose is scheduled to begin this summer.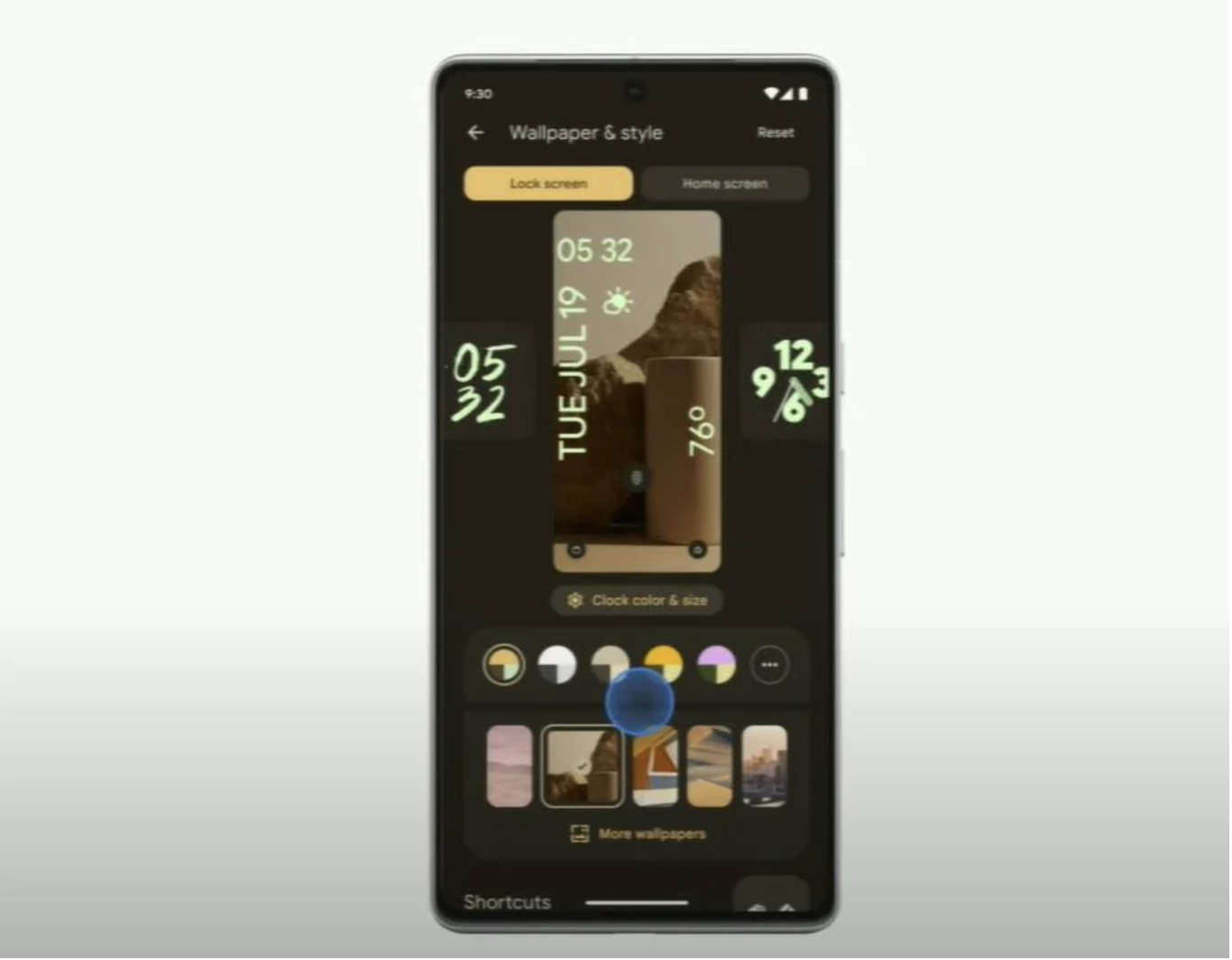 The interface for special applications in the context of photos and the camera has also been expanded. There will be support for night mode and 10-bit HDR videos, as well as support for Ultra HDR mode.
Android 14 will allow users to personalise their lock screen more extensively with new shortcuts and clock designs. In addition, there will be a monochrome colour scheme that can be applied to all phone screens.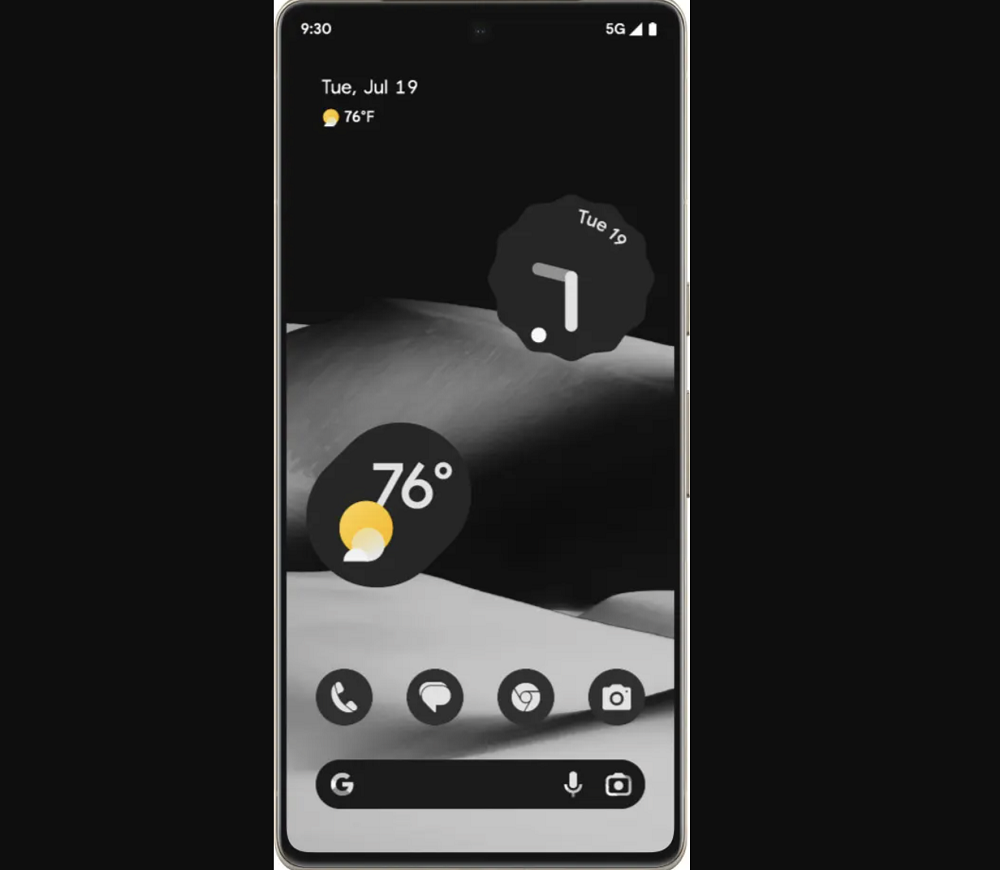 There will also be new wallpapers, including emoji wallpapers, so you can personalise your wallpaper with a combination of emotions, patterns and colours. There will also be a movie wallpaper that will use artificial intelligence mechanisms to turn your favourite photos into moving 3D images. And if there is nothing suitable in the user's photo resources, artificial intelligence can be instructed to generate a completely new one based on a text description from the user.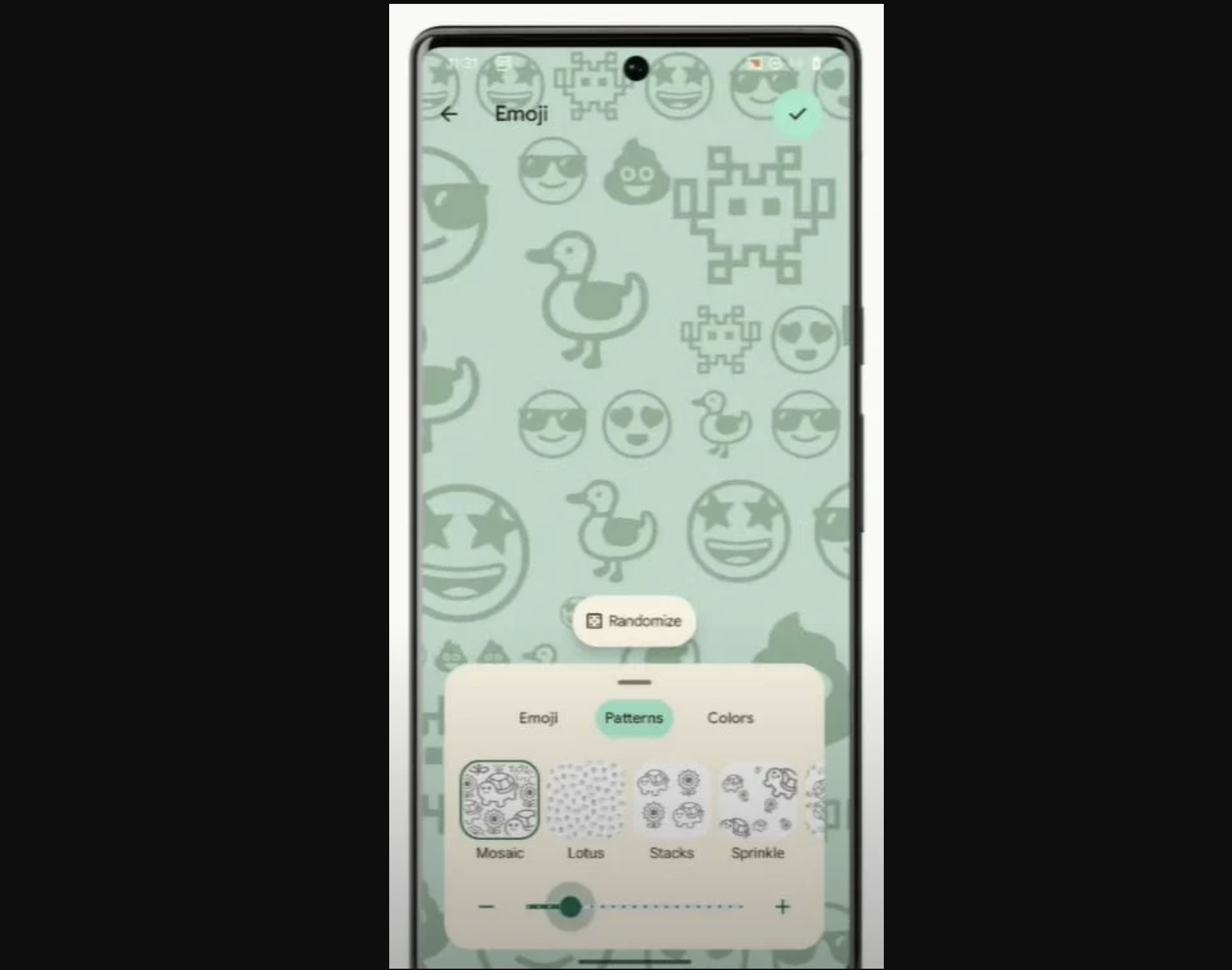 Android is a modular system with a relatively open nature. This means that manufacturers of Android devices can modify elements provided by Google to create elements of their own. Promote your own services, innovations, or at least visually stand out from the crowd.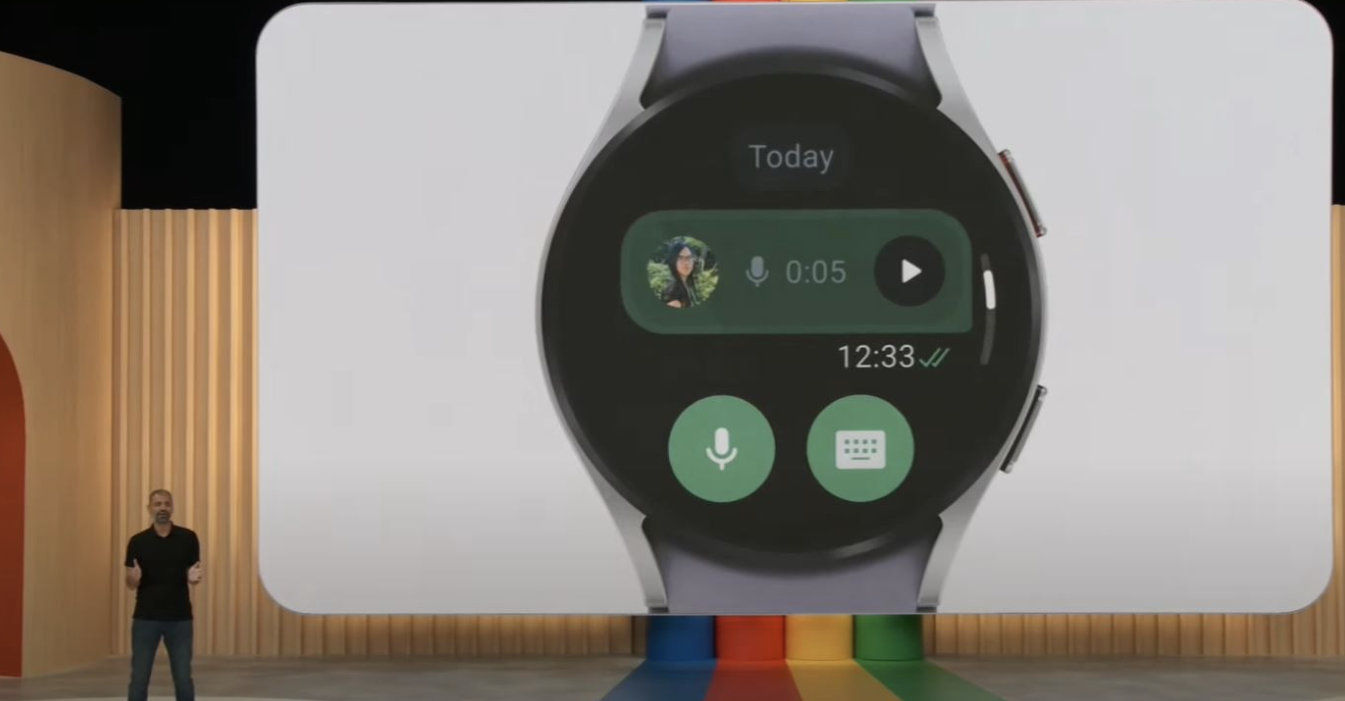 Therefore, Android, like desktop Linux, has seen many distributions. Android with Samsung's One UI, Xiaomi's MIUI, and many others – often with a significantly changed interface.
Almost anyone with an Android 14 device will be able to take advantage of Google News and new social features. The rest will depend on the manufacturer of the device itself.
Google Pixel 7a is finally official
The Google Pixel 7a is no longer hiding any secrets. Thanks to this, we know that this year's cheaper Google smartphone has a good chance of a very warm reception on the market. Why is it worth buying? There are at least a few reasons.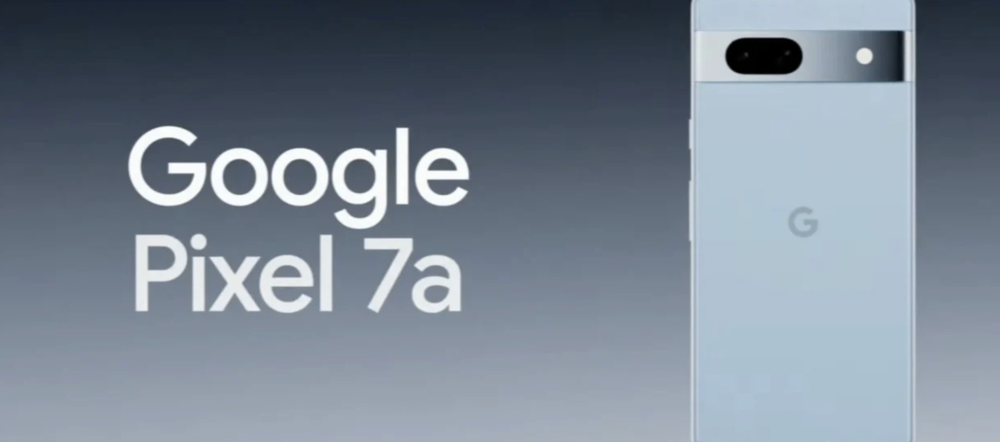 Although we already knew everything about the features of the new Google smartphone, we were still waiting for official confirmation. That's why it's time for a brief summary of the most important information about what the Pixel 7a offers. As usual, in the case of a series with the letter A in the name, we are dealing with mid-range technology. However, there are no major compromises. This is a smartphone that can be very good.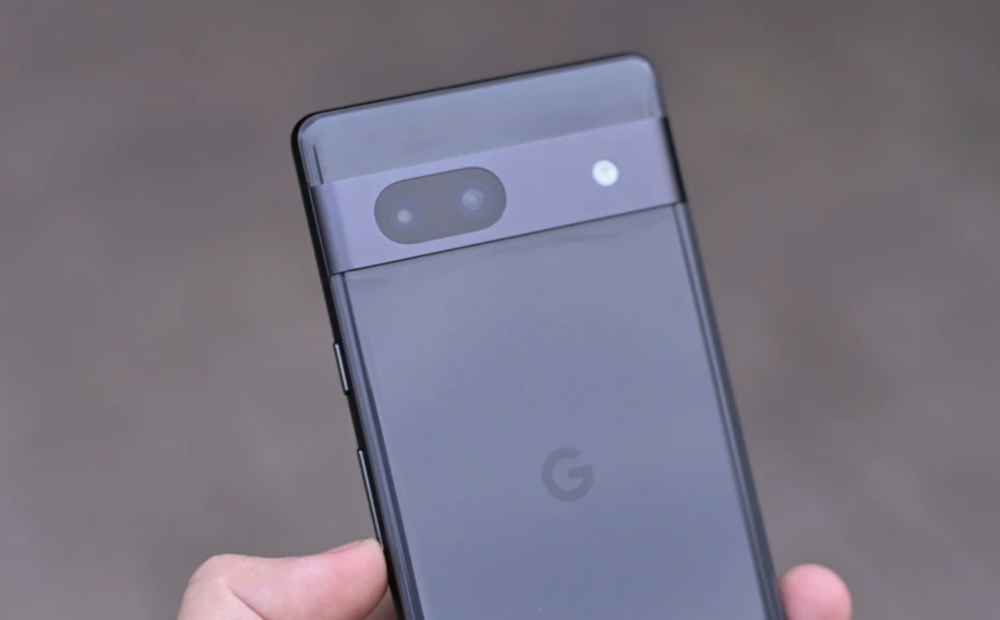 Google Pixel 7a is a smartphone equipped with the proprietary Google Tensor G2 SoC chip. It also has 8 GB of LPDDR5 RAM and 128 or 256 GB of user storage, depending on the variant you choose.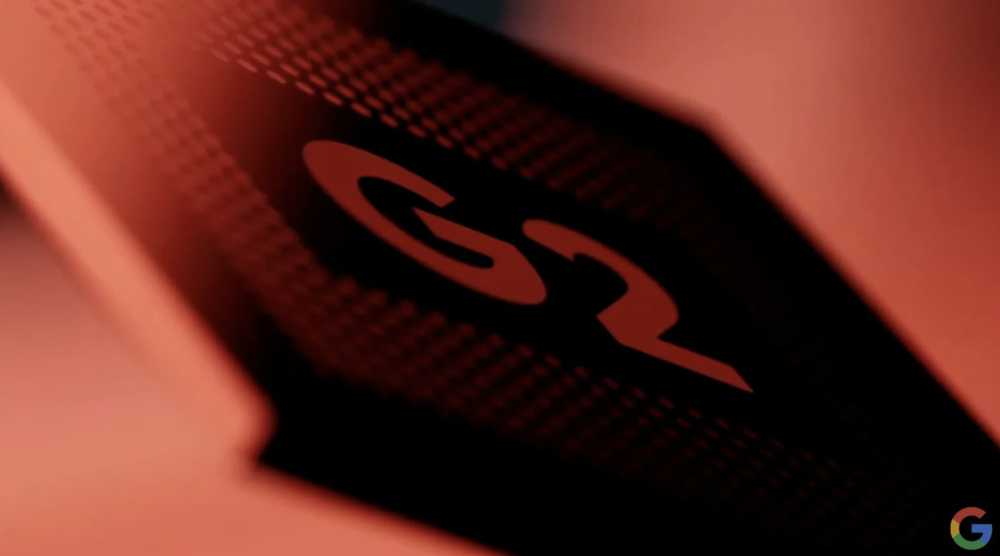 The battery that powers the new Google smartphone has a capacity of 4400 mAh. It can be charged both wired and wirelessly. In the first case, fast charging is available, which can hardly be called fast nowadays. The maximum charging power is 20 watts. To use it, unfortunately, you need a charger, which is difficult to find in the sales package.
The display of the Google Pixel 7a smartphone is made using OLED technology, and its resolution is Full HD. It has a diagonal of 6.1 inches, so you can expect comfortable operation, though not with one hand.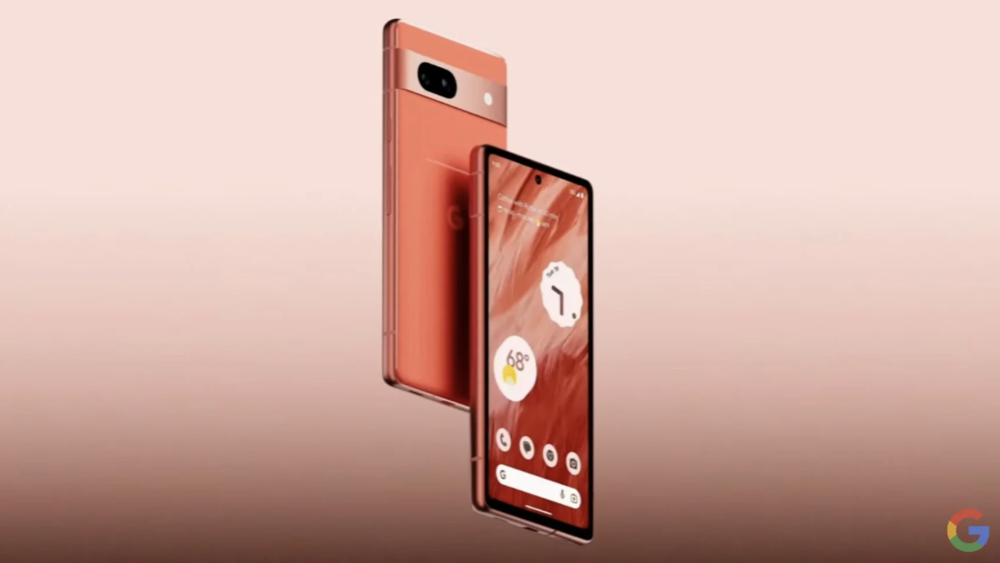 The previous cheaper Pixel was famous for its very high photographic capabilities for its price. This one should be even better. The main camera of the Pixel 7a smartphone is equipped with a Sony IMX787 sensor with a resolution of 64 megapixels. The camera also benefits from optical image stabilisation. An ultra-wide-angle camera (Sony IMX712, 12 megapixels) and a selfie camera (13 megapixels) help to achieve this. Of course, the operating system is preinstalled out of the box, but only Android 13.
One of the biggest advantages of Google's cheaper smartphones is the very favourable price. Unfortunately, the new Pixel is slightly more expensive than its predecessor. Google Pixel 7a initially costs $499. It's quite a lot, but keep in mind that there will probably be promotional offers soon after the premiere.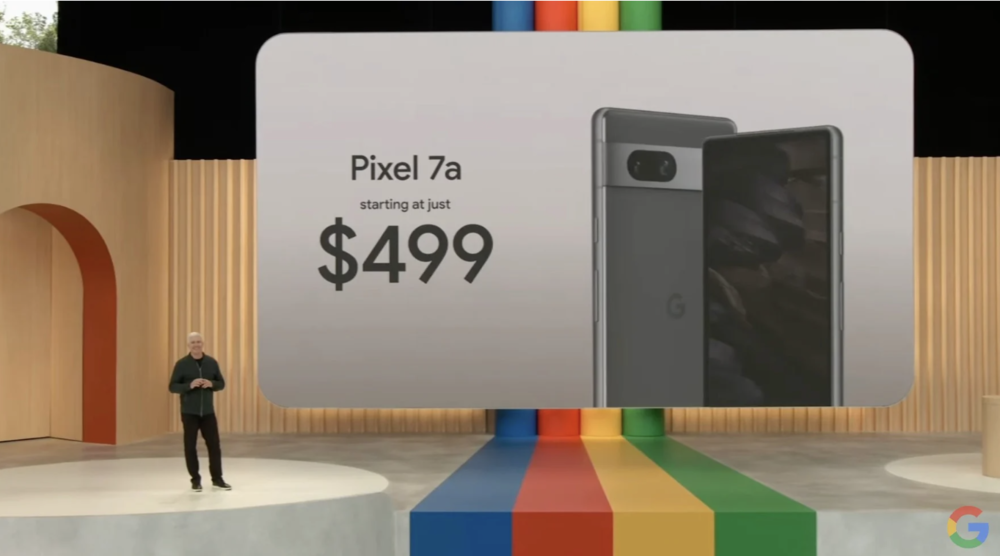 Today, the pre-sale of the Pixel 7a smartphone starts in the countries where it is available. As part of the promotional offer, customers who order the smartphone will receive free Google Pixel Buds A-Series headphones.
Google's new smartphone looks very good. It is a pity that it is not officially available in our country. Out of the entire Google offer, this series of smartphones is the one we miss the most.
Read also: Google Pixel 7 Pro review: The machine is learning
Google Pixel Tablet: there will be no revolution
The sales results are clear: the best days of Android tablets are behind us. There are no signs that the trend will change anytime soon. So why introduce devices such as the Google Pixel tablet? If nothing else, it was to fill a gap in its own device ecosystem. With Samsung having its Galaxy Tab and Apple having its iPad, Google also needed its own tablet.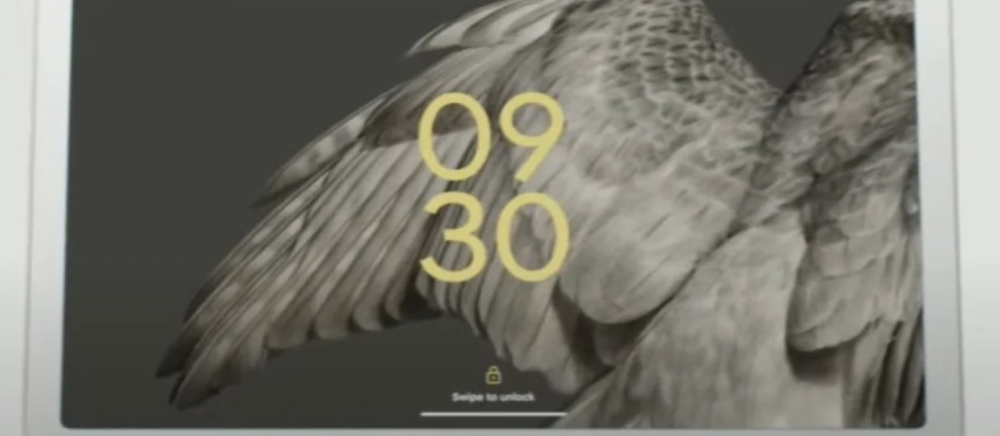 We already know that the Pixel Tablet is a device that Google needs. The only question is whether customers will need it. To find the answer, let's look at the technical specifications.
Google Pixel Tablet's proprietary Tensor G2 SoC chip is responsible for the performance of the Google Pixel Tablet. It is accompanied by 8GB of LPDDR5 RAM, as well as 128GB or 256GB of storage, depending on the version you choose. The 27Wh battery is tasked with providing a sufficiently long battery life.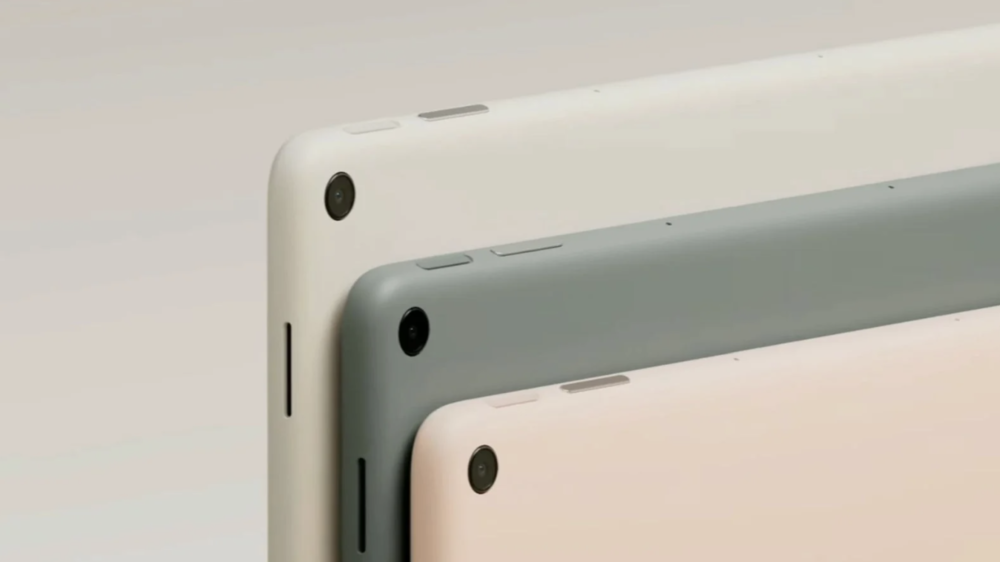 The 10.95-inch display provides comfortable viewing of multimedia and websites. This screen has a resolution of 2560×1600 pixels, its maximum brightness is 500 nits, and the manufacturing technology is LCD. It can be controlled with a USI 2.0 stylus.
Video calls and photography are possible thanks to two 8-megapixel cameras on the front and rear panels of the tablet. The available wireless standards are WiFi 6, Bluetooth 5.2 and UWB.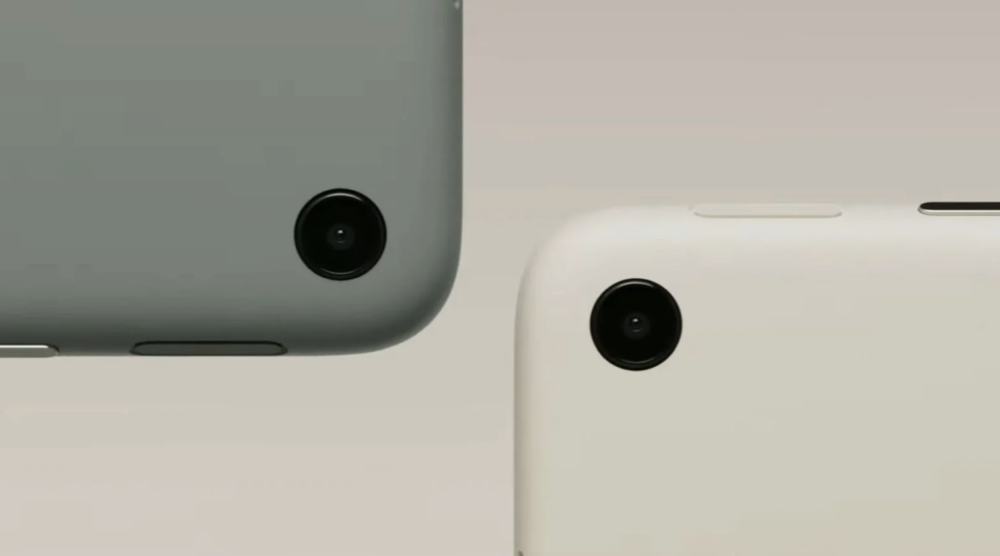 The new tablet from Google naturally runs on Android 13. The photos show its three colour versions.
Interestingly, the features include a built-in Chromecast that allows you to quickly turn the tablet into a small TV.
According to the information presented during the presentation, Google Pixel Tablet will go on sale for $499.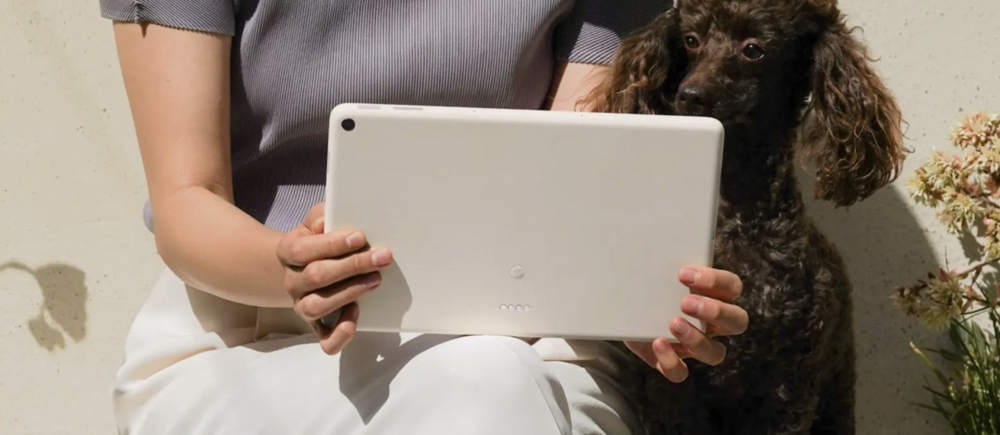 A nice addition is the kickstand, which quickly turns the tablet into a stationary device, for example, to control a smart home.
Is the Pixel Tablet a device that will sell like hotcakes? I don't think so. It costs a lot, and apart from the operating system straight from Google, it doesn't stand out. Of course, someone other than a group of the biggest Pixel enthusiasts should be interested in it. All indications are that it's a very good tablet for watching multimedia, browsing the web, and creating instant messages. Thanks to its optimisation for Google Home, it will also be useful as a smart home centre.
Pixel Fold – Google's first folding smartphone
As we already know from numerous leaks, the Pixel Fold doesn't stand out from the competition. It's quite thick, has a chunky-looking folding mechanism, and definitely doesn't have top-of-the-line specs. This model still uses the Google Tensor G2 processor, which debuted last autumn in the Pixel 7 smartphones and is far from the most efficient chip on the market. Yes, it is supposed to catch up a little bit with the functions associated with a dedicated AI processor, but I'm afraid that this may not be enough. Moreover, the specification itself does not impress anyone.
✨May The Fold Be With You✨https://t.co/g6NUd1DcOJ#GoogleIO #PixelFold
May 10 pic.twitter.com/K8Gk21nmo8

— Made by Google (@madebygoogle) May 4, 2023
The outer screen is a 5.8-inch display with a resolution of 2092× 1080 pixels, while the inner screen has a diagonal of 7.6 inches and a resolution of 2208× 1840 pixels. Both are made using OLED technology and have a refresh rate of… The aforementioned Tensor G2 processor is powered by 8GB of RAM and 128/256/512GB of storage. Google boasts that the hinge in the smartphone will be one of the strongest in this segment, but the smartphone itself is quite thick and heavy. It seems that the inspiration was taken from the Galaxy Z Fold series, which, in the end, shouldn't be bad news.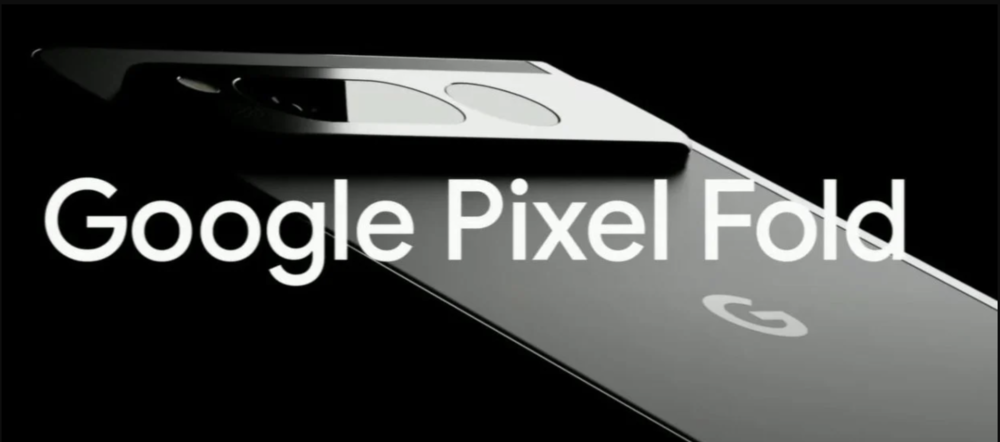 Probably not everyone will like the camera island, which this time does not extend over the entire width of the device, as in the case of the Pixel 7. However, it doesn't seem to protrude as much as in other smartphones in this family, and the camera setup is identical to the Pixel 7 Pro. The main sensor has a 50MP resolution with f/1.85 aperture, laser autofocus and optical image stabilisation, the ultra-wide-angle lens has a 12MP resolution (f/2.2), and the telephoto lens has a 5x optical zoom and a 48MP sensor that can effectively zoom in 10x thanks to Super Res Zoom technology.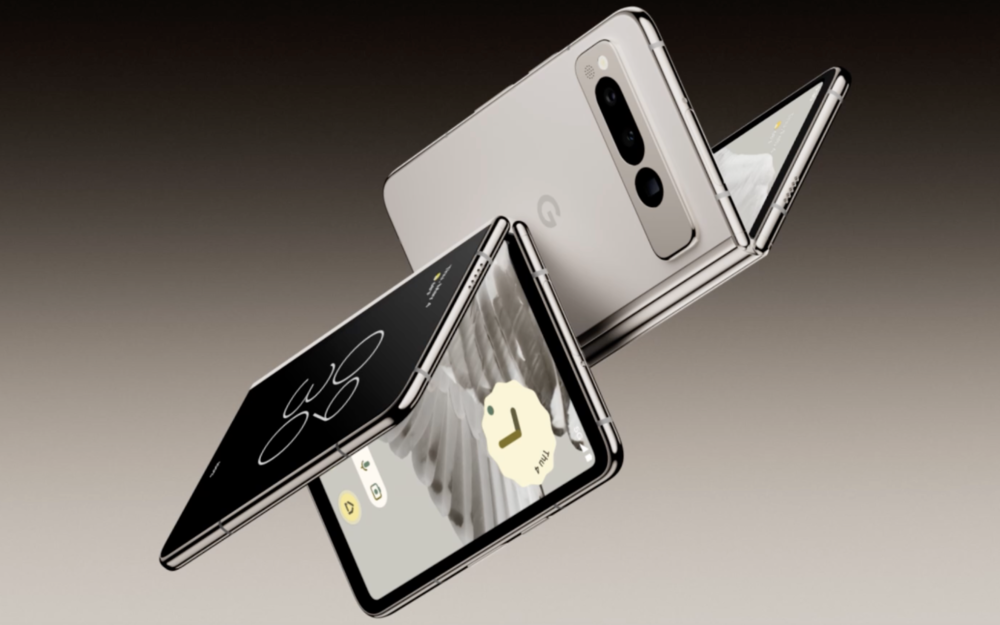 The screen is covered with Corning Gorilla Glass Victus, and the entire structure is waterproof, which ensures proper resistance to all weather conditions. It is worth mentioning that Pixel Fold allows you to use both screens simultaneously.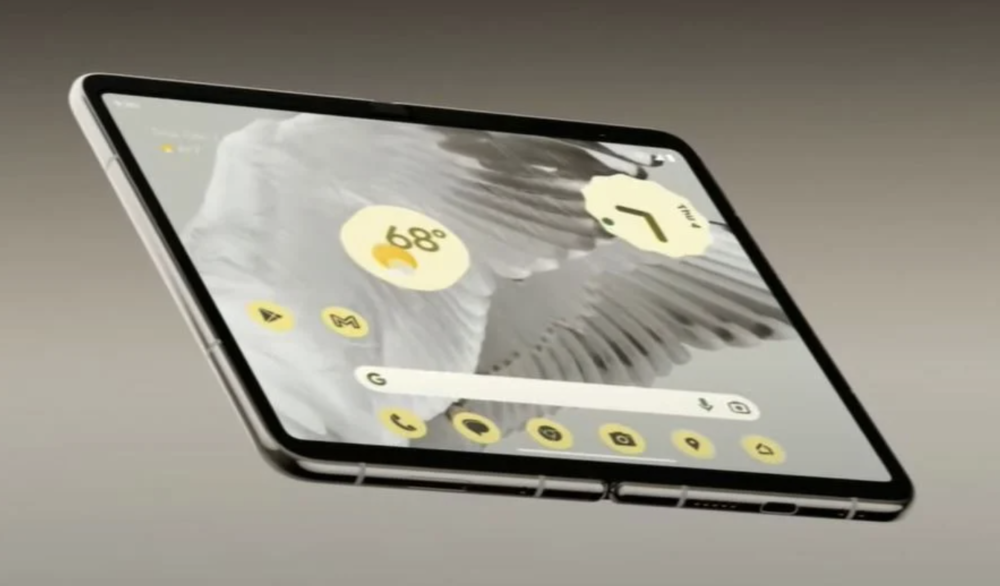 Unfortunately, the price of the Pixel Fold will not conquer the market either, the device will go on sale today, but at the recommended price of $1799, you can find quite a few competitive solutions. However, the good news is that those who decide to buy a foldable smartphone from Google will receive a Pixel Watch as a gift. It is a pity that there are still no official sales of Pixel devices in Ukraine, so we can only wait and hope that the situation will finally change in autumn.
Every year, Google I/O outlines the company's future for the next 12 months. Today, Google did its best to impress users, developers, and officials alike. The presence of a large number of the latter at the event in Mountain View showed that the company does not just want to dazzle us with the brilliance of new products, but also flexes its muscles in an area where it has not been seen before.
Of course, this includes privacy, user data, cooperation with governments, and transparency of practices and rules. The introduction of AI-based innovations should be done at an appropriate pace and in cooperation with the legal department. I'm curious to see how much this will interest and convince anyone, because previous situations with Snapchat, Instagram, Facebook or TikTok probably didn't teach the masses anything, and yet most people use the platforms unreasonably without fear or uncertainty.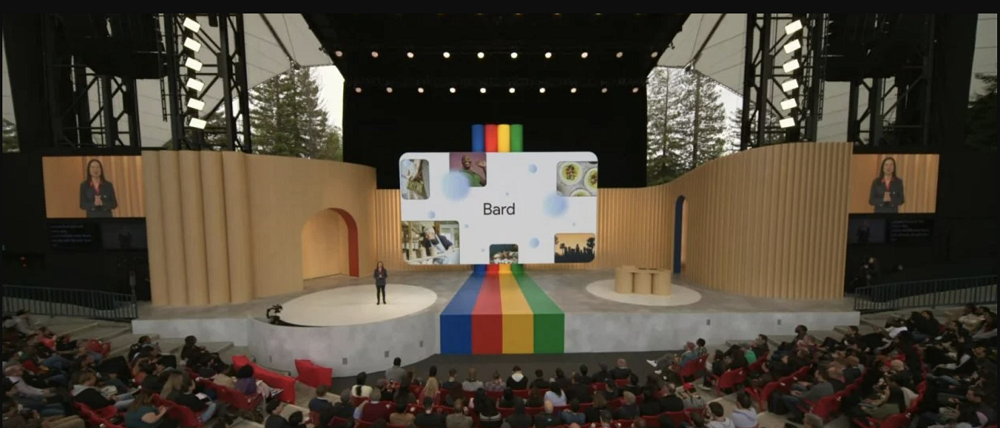 However, it would be irresponsible to say that Google has only recently started offering AI-based tools to its users. In Google Photos or Gmail, we have been using, for example, image content recognition or suggestions when composing a reply message for some time now. Now we are going one step further, because thanks to the development of AI Photos, we will be able to edit photos with such ease that anyone can fix and improve any photo by moving themselves in the frame to another place, changing the weather or lighting conditions, and Gmail will generate the content of entire emails with details that only Gmail has access to. This is the most impressive and practical news that will sooner or later change the daily life of every user of Google Docs, Sheets and other services.
However, most of the conference was aimed exclusively at developers, for whom Bard can be a great tool for finding bugs or solving programming problems. It was shown that Bard can do more and more and… will be increasingly integrated with the giant's other services. If Google moves fast enough in this area, the threat from Microsoft will be quickly averted, because it is unlikely that anyone will be interested in moving to another ecosystem.
Google tried hard to show the human face of AI. Step by step, they tried to prove that these are specific and very useful solutions in the products and services we know and love. This showed that AI will serve ordinary users, developers, corporations, and various companies. From time to time, it was also mentioned that everything is built with the appropriate rules in mind and on an AI-optimised infrastructure.
New pixels? They are quite interesting, especially the budget Google Pixel 7a.
Read also: