There may be times when spying on your relatives is the last resort in order to be aware of their activities and save them from any mishap. Those people can be your children, spouses, or employees, and you may need to spy on them for any valid reason. In this case, one needs knowledge on how to track someone by cell phone number without them knowing.
Technology has become very advanced with the passage of time, and spying on someone without their knowledge is now reachable and possible. In this regard, this article will introduce one of the most used spying apps and phone tracker, Safespy.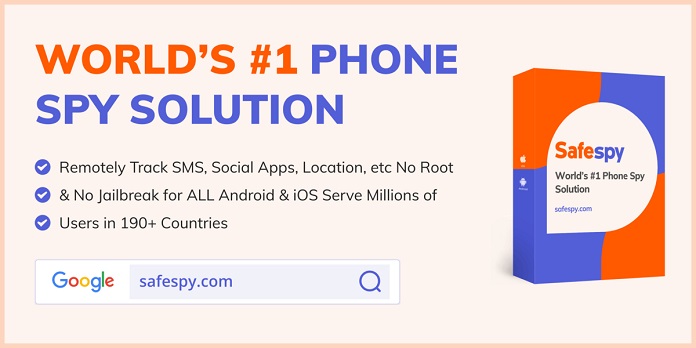 How to Track a Phone Secretly
Safespy is one of the top-quality brands that is a big demand in around 190+ countries and 5 continents of the world. It has been featured in many big outlets, such as PC World, Forbes, CNET, and Tech Advisor. This recognition is due to its availability in both Android and iOS running phones. They provide hidden functionality along with benefits in both software to track phone location.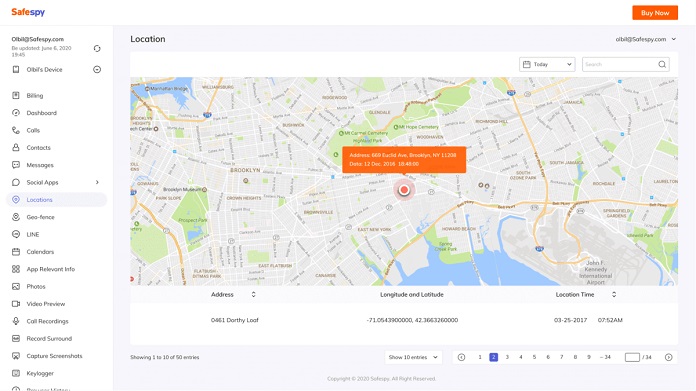 It has hidden procedures in both software, which will be explained in this part.
On iOS devices, it does NOT require the user to download it on the target phone, which means you don't have to access the target phone and download the app in order to start spying.  Instead, it works remotely and spies by just requiring information on the target.
On Android devices, you do need to access the phone and download the application on the target cell phone. But it has a stealth mode that hides the application icon from the display of the phone. Due to this function, the user can easily spy on the target without him knowing. Additionally, it has a 2MB size and does not create memory issues on any phone.
Due to these characteristics, Safespy remains undetected in Android phones even with installation on the target phone.
How to Track a Phone without Them Knowing
If you are in search of a platform that would help you in monitoring a specific device, this part will briefly explain how to track a cell phone location without them knowing by using Safespy.
Tracking a Cell Phone Location Without Access to the Target Phone
This part sonorously describes Safespy's working and set-up procedure on iPhone. It will explain how this app sets up on iPhone and gives tracking information to the user without physically accessing the target iPhone.
This part briefly explains Safespy's working on an iPhone. So, if the target phone runs Android OS, drag down to part 3 for Android information.
How to Track an iPhone Without Installing Software
The solution of Safespy for iOS is remote. If you want to access an iPhone for tracking its location, you just need to follow these simple steps:
Step 1: Create a free account with your email ID and connect it to the internet. You will receive a verification code in your email, which you can use to activate your account.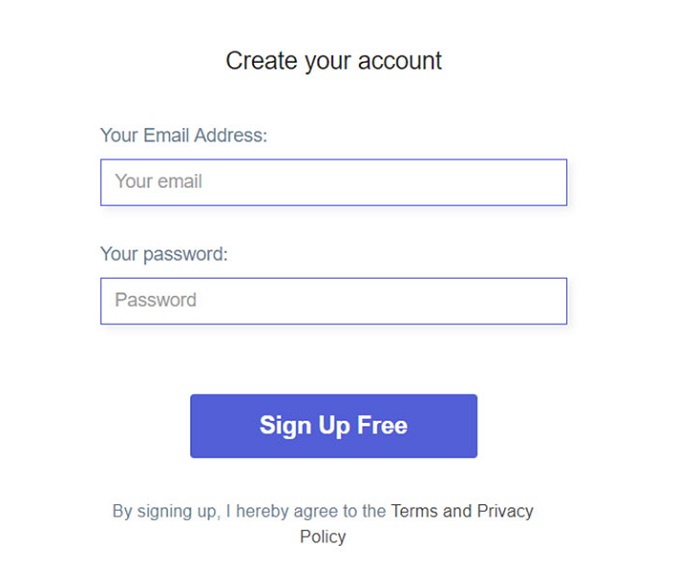 Step 2: As Android solution requires to download the app, but it is not required in the iOS solution of the app. Now, all you need is the target's iCloud ID and Password. Now disable two-factor authentication, and it will start tracking the target's location.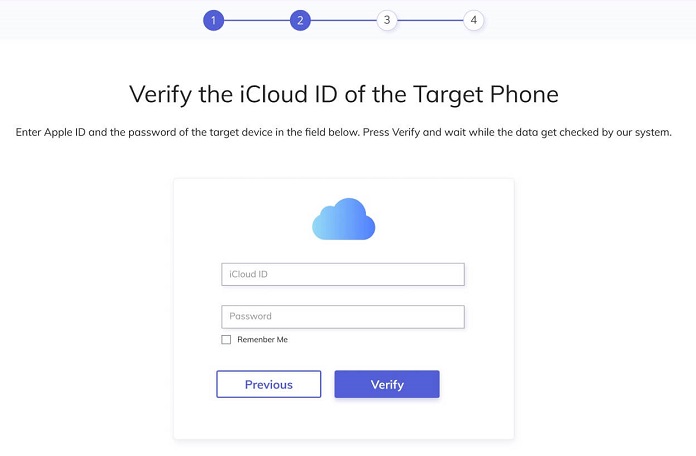 Step 3: Log in to your account and view information any time using a handy dashboard that can be accessed through any web browser and device.
Step 4: The app is now monitoring the target's phone; you can check up on all the data from the dashboard that is being gathered.
Check Safespy official website here >>
How to Track a Cell Phone Remotely
This part will introduce Safespy's working on Android and its procedure to set it up in an Android target phone without getting caught.
Track Someone by Cell Phone Number Without Them Knowing
In this part, we will entirely discuss Safespy and its working on Android devices. Though you need to install the application on a target Android phone, it still manages to be undetectable. This part will give a detailed view on how to track a phone without them knowing with the help of Safespy and its set-up course.
How to Track an Android Phone Without Root
In Android, you need to install Safespy on a target phone, but the application hides by using the Stealth mode of it. Here, we will learn how it works for a target Android phone.
Step 1: Create an account in less than a minute. All you need is an existing email address. You can choose Basic, Premium, or Family packages according to your requirements.
Step 2: Install the Android tracking app on the target device. As this application has an option of hiding itself, choose the option to hide it.
Step 3: After you are done with the above steps, you can now log in to your Safespy account on any web browser through any device.
Step 4: As the app is tracking location, you can view it and gather all the data by logging in to the application's dashboard.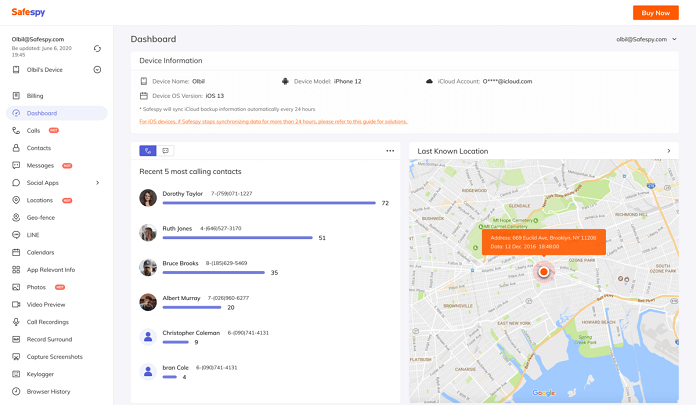 The Best Phone Tracker App Without Permission
As Safespy has been reviewed in appreciable terms from many news outlets, this is due to its security features and high-quality technology to track cell phone. This part will acknowledge some of its security measures in detail.
This application provides advanced encryption technology to ensure user security and safety. In addition to it, the server of this software does not save the user's personal information and data on it. Even Safespy's workers cannot access the data through any means. Moreover, it keeps on updating the software and gives intimation if needed.
No Technical Knowledge Required
This software does not require any professional knowledge in order to operate it. It has no hidden procedures and difficulties. The process is cut too short and visible to everyone. The user does not need to have any technical knowledge for using the software.
No Root Access and Jailbreaking Needed
It does not require users to root the target Android phone or jailbreak the iPhone. This software performs all the spying activities without asking to root/jailbreak the target device. Giving these permissions allow the malware to hit the phone in the future. It does its duties without indulging in other irrelevant functions.
Safespy's working on an iPhone is completely remote and improbable. Its web user interface allows the user to interact with all the information on a remote server. It gathers real-time data and shows it on the dashboard. To put it simply, you don't need to install the software on a target iPhone.
Conclusion
This article has elucidated Safespy and its set-up on Android and iPhone, along with its benefits. Reviewing this article, one can know the process of tracking a phone, be it Android or iPhone, without any safety issue.