Gilbert, the enthusiastic Pokemon Go player figuring out possible ways to spoof the gadget location and face challenging moments to pick up the reliable software. One of his colleagues introduced about iSpoofer app and triggered him to use iSpoofer on PC. Scroll down and read informative content on the effective utilization of iSpoofer app to setup fake location details on your gadgets.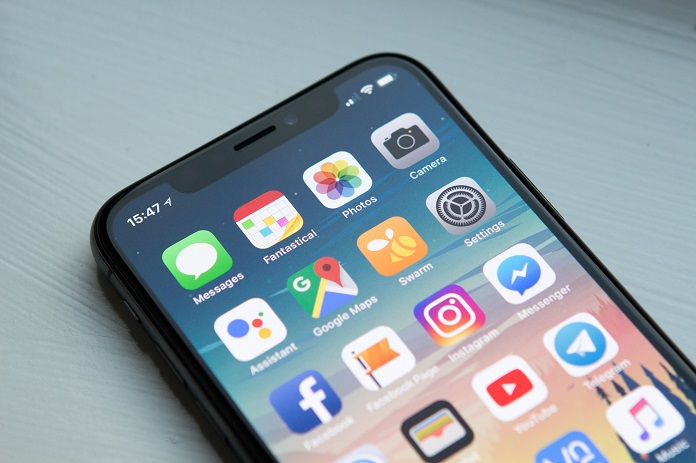 When you use iSpoofer on PC ideally, you run a simulation application, which modifies the GPS co-ordinate to different desired location worldwide. This application performs well on Windows and Mac systems. It seems this app is compatible with iPhone and iPad environment. It sounds great! It is the perfect time to explore about iSpoofer app in detail. Keep watching the fake location set up procedure below.
How do you set up a fake location using iSpoofer app?
In this section, you will learn how to install and launch the iSpoofer for PC app to set up a fake location coordinate on your iPhone.
Step 1: Download the application and install it. You can download the appropriate program according to your OS platform at its official website. You have to install the Windows or Mac version based on your needs and do not forget to download the latest updates of iTunes. Next, launch the app by tapping the tool icon.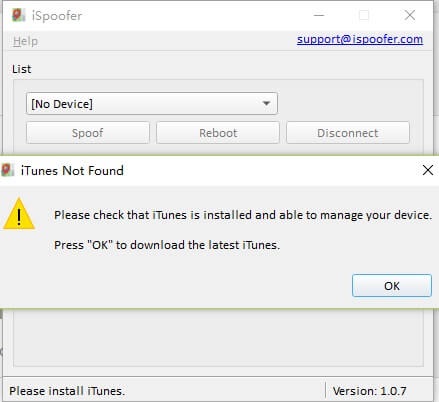 Step 2: Connect your iPhone with the PC and authenticate the connection by tapping the 'Trust' button.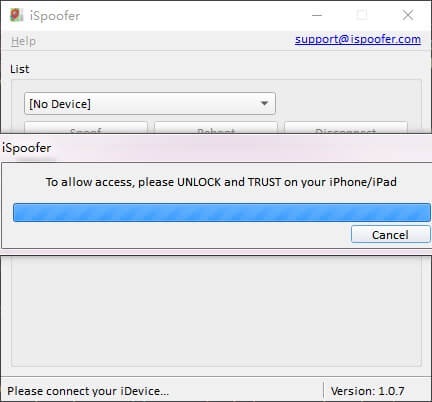 Step 3: The iSpoofer app will download a code-like file to simulate the fake GPS location. The next screen takes you to the map view. Here, you have to adjust the pin at your desired location and tap 'Move' button.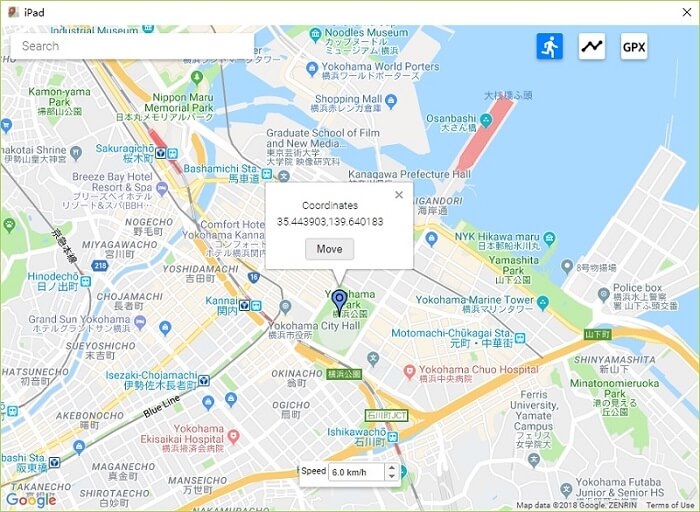 A new location is set as a default address on your iPhone. The iSpoofer app has set a fake location successfully on your iPhone without any difficulty.
Step 4: Next, disconnect your iPhone and open the Pokemon Go game. The game will access the default location of the iPhone. Now the fake location is set as default address by iSpoofer app. You can play Pokemon Go game using this fake location details.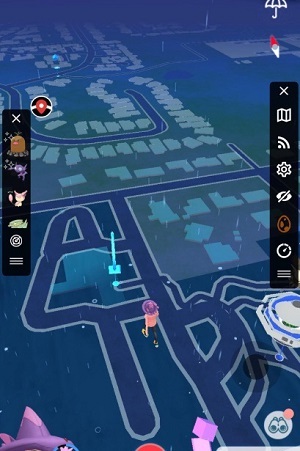 It is enough if you make a few clicks to modify the location details of the gadget using the iSpoofer app. You have to follow the above guidelines for a flawless fake location setup.
What is wrong with iSpoofer for PC app?
Below are the few shortcomings of iSpoofer for PC app
The initial set up procedure for iSpoofer for PC app seems to be complex. It requires technical skills for successful completion of the setup procedure.
It is difficult to assign fake location using iSpoofer for PC app if there are any issues with the iTunes on your PC
When you play Pokemon Go game using the mock location setup from iSpoofer app, you will receive multiple warnings because of speed fluctuations on the simulated fake location.
Best Alternative to iSpoofer for PC app
In the current scenario, spoofing location on gadgets is a basic need at times to protect from the cyber-related issues. When your gadget access the public platform there are chances for the intruder to access your device location. Choose a reliable location-spoofing app for desired outcomes.
The best alternative is Wondershare dr.fone app. The 'Virtual Location' feature assists the users to set the desired location worldwide as the gadget's default address. It is a reliable tool and you can create wonders with its astonishing functionalities. You do not have to jailbreak your gadget to install this app. Take a quick look at its stunning features below
Remarkable functionalities
You can easily fake the location of the gadget using the 'Virtual Location' feature. Here you must use the teleport mode to set a new desired location. Fewer clicks are sufficient to switch to a new default location for your device.
The Wondershare Dr.fone app provides a sophisticated platform to set multiple spots as the default location for your gadget to prank your friends and family. You can simulate two or more spots at a time on the map using the 'Virtual Location' option.
Appreciable user-interface
When you step into this dr.fone environment, you will be astonished to witness explicit controls and buttons to stimulate desired fake location for your phone. The beginners can easily access the controls without any difficulty. You need not waste time to search for appropriate clicks at this platform. You can work on this app effortlessly.
Conclusion
It is time to conclude the discussion on spoofing apps for your device. You had a better idea on how to use iSpoofer for PC app and its reliable alternative Wondershare dr.fone tool. Choose the best fit, which meets your expectations without any compromises. The Wondershare dr.fone app provides a reliable platform to fake your gadget location flawlessly. Try this tool and have great fun playing the Pokemon Go without any interrupted warnings.