First of all, Lenovo is known in the world as a leading manufacturer of consumer PCs and laptops. And it really is. According to Canalys, the brand took first place in terms of the number of PCs sold in 2021, and its share of the global market last year was almost a quarter, 24.1%.
The second most recognizable segment is the segment of smartphones and data centers. However, the company is also interested in innovative devices and various accessories that can make the life of users much easier. Last year, Lenovo even announced a new line of accessories – Lenovo Go. In total, we have not only bags for laptops or power banks, but also more innovative gadgets, such as wireless chargers for laptops or authentic transformer mice.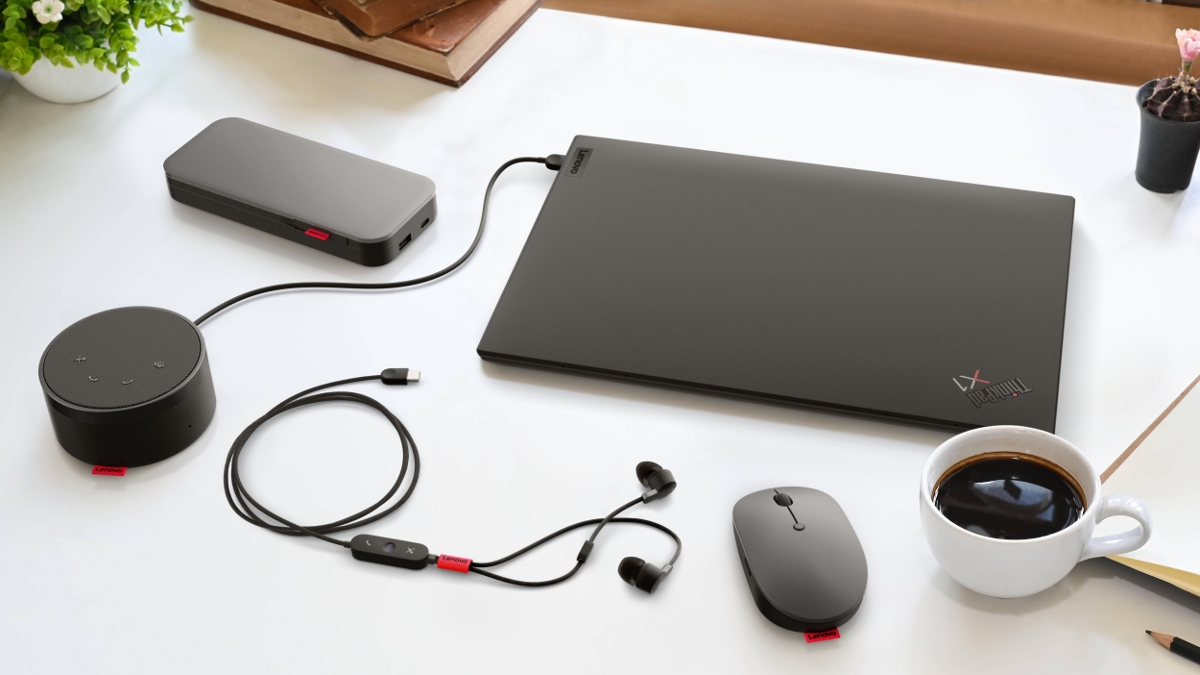 Today we offer to try and get to know the well-known innovative brand from the other side – from the side of various accessories. And, to be honest, there is a lot of interesting and unexpected things here.
Read also: Which Lenovo earphones to choose in 2022?
Always in touch: portable batteries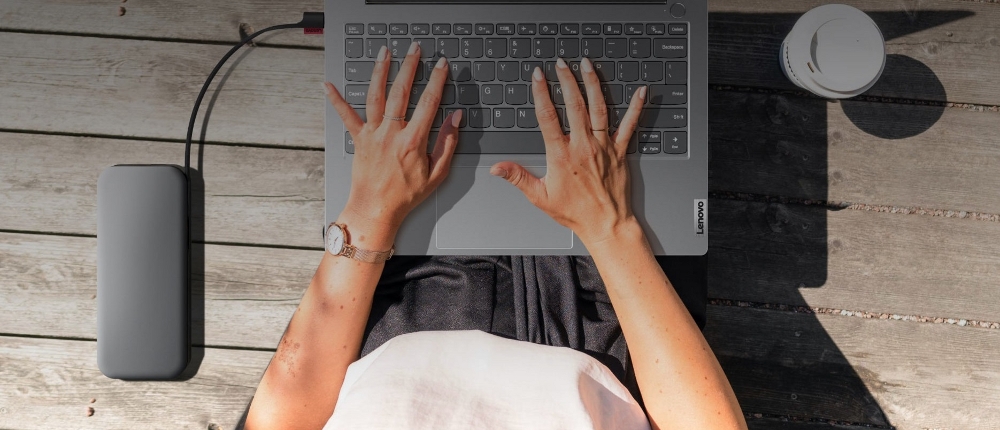 How important it is to always stay in touch in 2022 is needless to say. A situation where we cannot make an important call or solve work issues on a laptop due to an almost dead battery is unacceptable today. To always be ready wherever you are, there are portable batteries. And modern realities say that a power bank is an indispensable gadget not only for everyday life, but a must-be in an emergency suitcase as well.
An important note – you should not save on such a device as a portable battery. You probably know the story, whether it's yours or from someone you know, when you buy a cheap, no-name power bank for $10 for 'as much as 10,000 mAh', and as a result, you get one incomplete charge of a 4,000 mAh smartphone from a 100% charged 'bank'. So portable batteries and economy are incompatible things, because they have no right to fail at the right moment.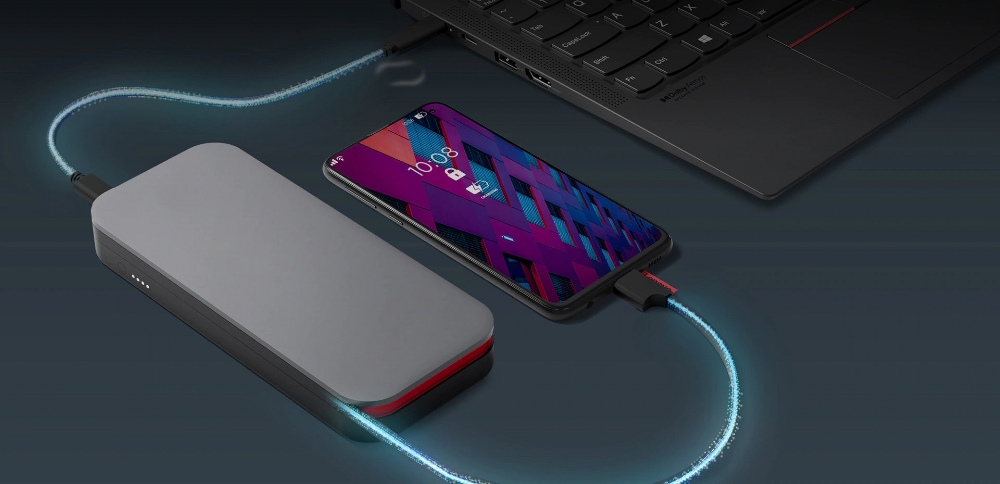 Lenovo has several interesting and reliable models of power banks, but I would like to single out the Lenovo Go USB-C 20,000 mAh. It consists of 4 lithium-ion polymer batteries of 5000 mAh each and has a maximum output power of 65 W (Type-C). Thanks to this, it is possible to charge not only tablets or smartphones, but also laptops with a power of up to 65 W. In general, Lenovo Go USB-C will support charging 3 devices at the same time, and can also be a 'network splitter' for 2 gadgets while charging the battery itself (through charging).
The Lenovo power bank has both USB-A and USB Type-C inputs, and there is a cable with a Type-C output that hides on the side of the case and is easily pulled out. Of course, it has protection against overcharging and overheating, and it will take about 3 hours to recharge. And it is really portable: despite its considerable capacity, its dimensions are 17.0×7.2×2.3 cm, and it weighs only 390 g.
Wireless laptop charger: the future is now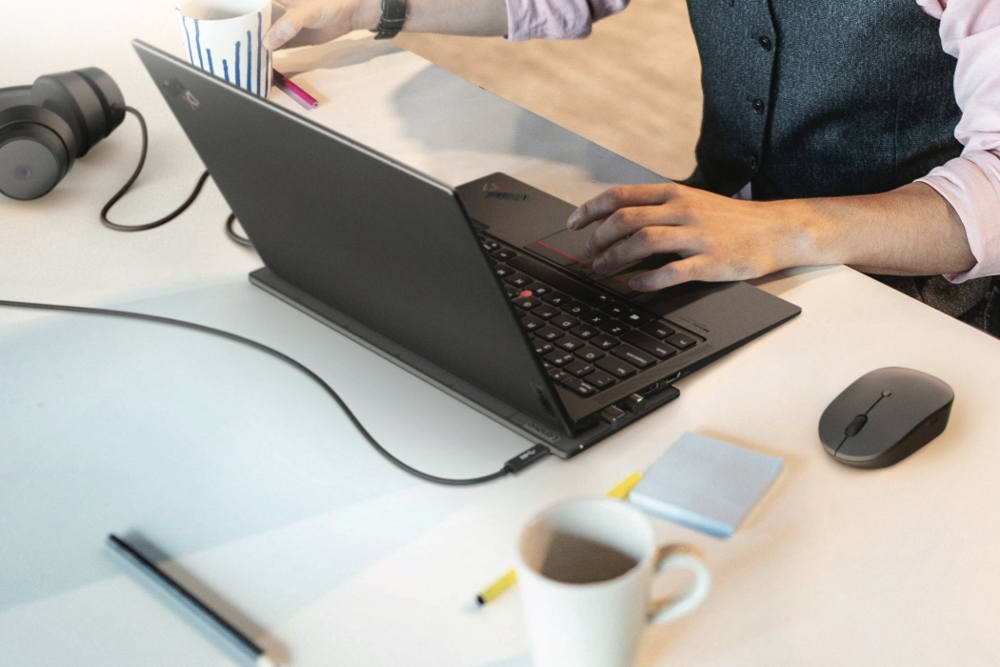 Wireless charging for smartphones, smart watches or even TWS headphones has become a common thing for us. But is it possible to charge laptops wirelessly in 2022? Lenovo has an answer to this question. And it's positive.
Some manufacturers have tried (and probably continue to try) to make full-fledged laptops friends with the Qi wireless charging standard. In 2017, Dell even released the Latitude 7285, a tablet PC that became the first hybrid to support Qi charging technology. However, it was a very controversial decision. Wireless charging was available only if the user bought a docking station for the kit, and the total purchase price (tablet + keyboard + wireless mat) was somewhere around $2,000. First, it's not very affordable, and second, it's not a universal option and could only be used with the Latitude 7285.
Lenovo went the other way, and instead of the most common Qi standard, it developed its own technology – Power-by-Contact. It has two big advantages over Qi:
the technology is more efficient (efficiency is 93% instead of 75% in Qi)
Power-by-Contact is compatible with most 13- and 14-inch laptops
Yes, there are several clarifications regarding the latter. The laptop must be without a touch screen, have a charging power of up to 65 W and USB Type-C. However, this 'filter' includes many current laptops not only from Lenovo itself, but also from other manufacturers, which makes Power-by-Contact a more universal and practical solution.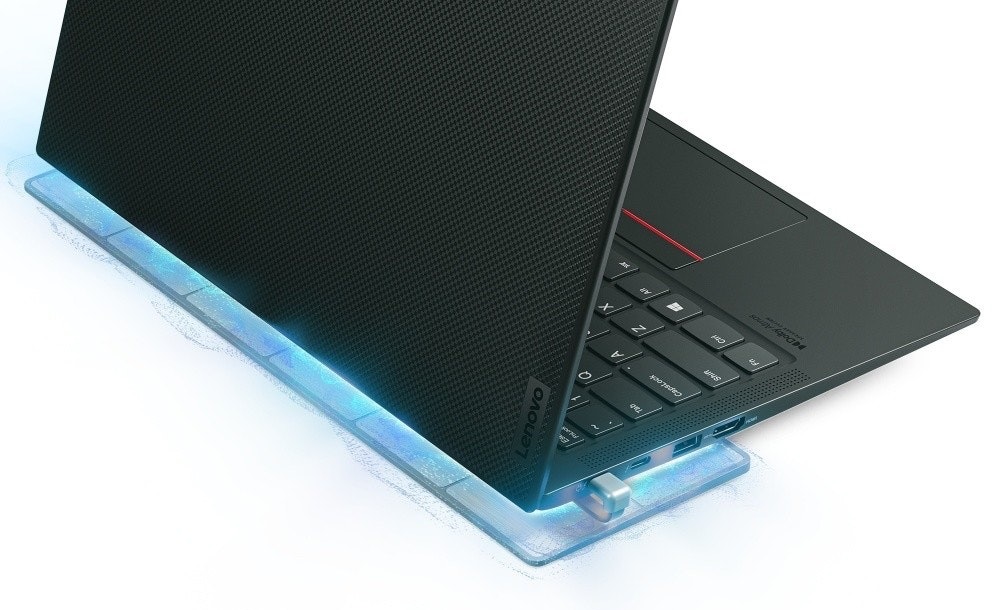 How does it work? The Lenovo Go USB-C Wireless Charging Kit consists of a stationary panel and a contact pad that is attached to the laptop from below and connects to the laptop via a USB Type-C connector. The contact pad weighs only 42 grams, so the weight of the laptop will hardly increase. Connected to the network, the panel remains on the table and, when the laptop is located on it, charging occurs. If there is a need to move with the laptop, it can be moved freely without the need to disconnect any wires, then come back and continue charging 'by air'. Simple, ingenious and beautiful, because the panel with matte silver plates on the table looks futuristic and very modern.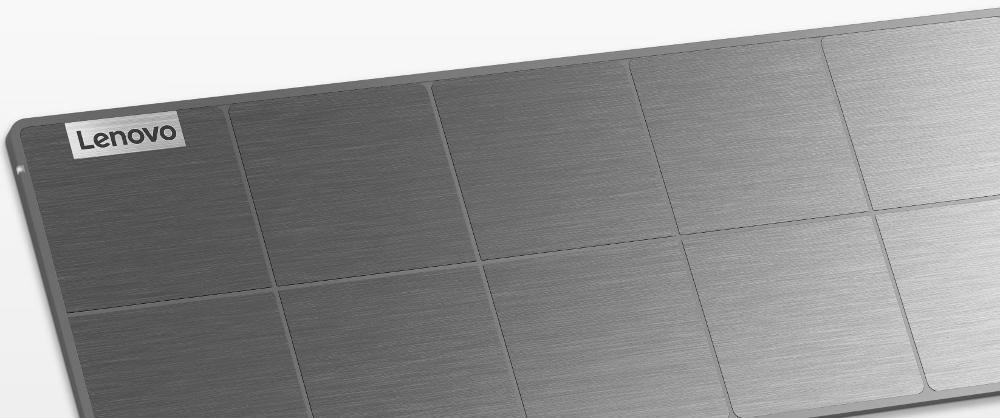 Lenovo mice: for all occasions
The variety of Lenovo mice is truly impressive, each user will be able to choose the optimal manipulator for any purpose. There are regular office mice, gaming mice, and ergonomic vertical mice, as well as the ThinkBook Silent Mouse and a mouse with a fingerprint scanner with Windows Hello certification. However, we will take a closer look at other equally interesting models.
Let's start with a mouse from the already familiar Lenovo Go series. It's just a common mouse at first glance, but its capabilities are much wider than it seems.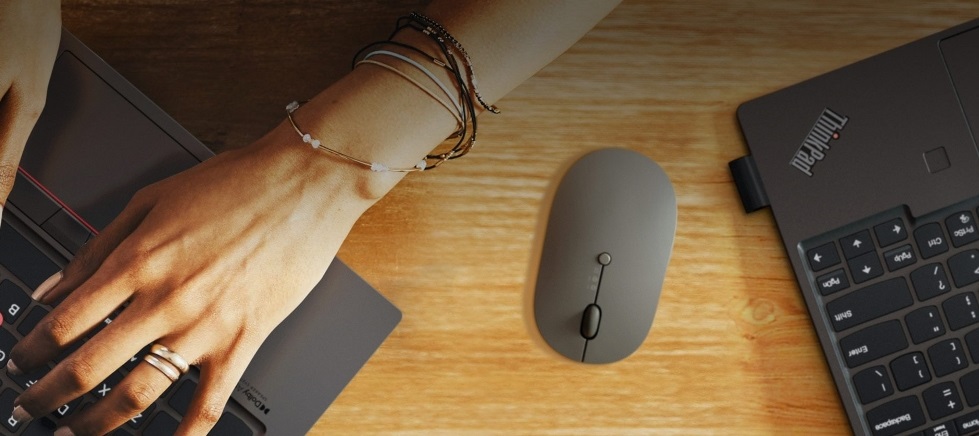 The Lenovo Go USB-C Wireless Mouse is a wireless optical mouse that supports connecting up to 3 devices via USB-C and Bluetooth (with Swift Pair support), for which a quick switch button is provided. With such a mouse, there is no longer any need to switch cables or radio adapters between devices or to buy a separate mouse for each gadget. The model implements a blue optical sensor, which provides maximum accuracy and works on almost any surface, and there is also an adjustment of the sensitivity of the sensor (800, 1600 or 2400 dpi). A nice bonus is a programmable button for quick access to Microsoft Teams.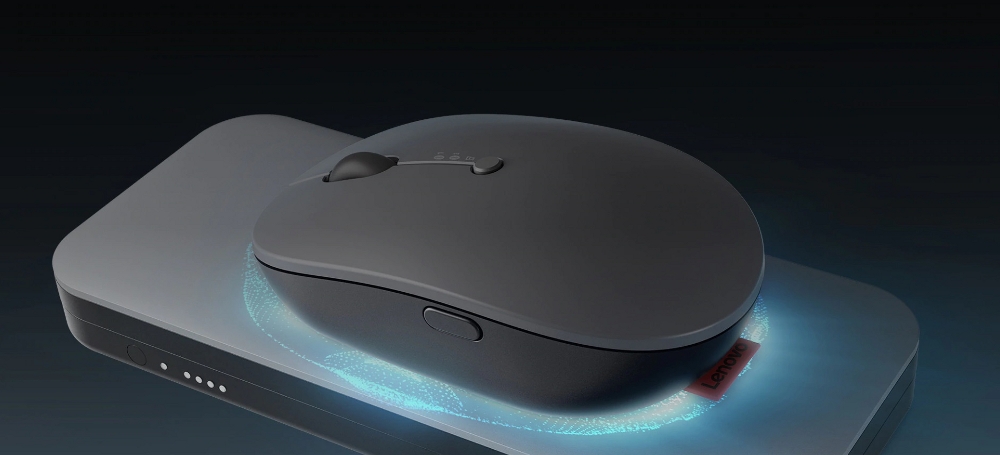 The Lenovo Go USB-C Wireless Mouse is powered by a built-in 380 mAh battery. The charge is enough for up to 3 months of work, and it will take no more than 1.5 hours to fully charge. If time is short, 15 minutes of charging can provide the mouse with a week of battery life. In addition to charging with the included USB Type-C cable, the device supports Qi wireless charging. The mouse is convenient to take with you, because its weight is only 71 g, and the dimensions are 10.0×6.2×3.4 cm. And the model is available in two colors: black and gray.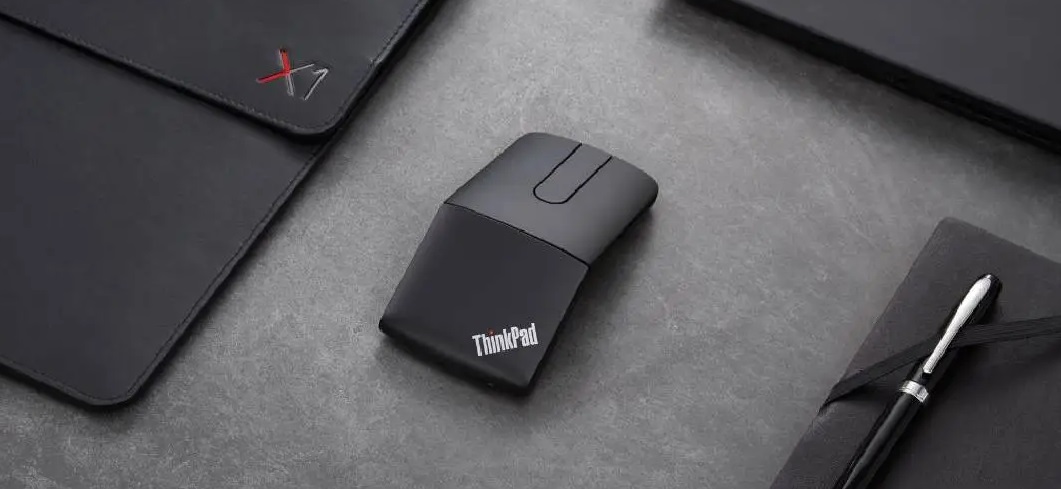 Another authentic model is the Lenovo ThinkPad X1 Presenter Mouse. This is a transforming mouse that turns from a classic mouse into a functional presenter with an easy movement. The ThinkPad X1 weighs around 65g, and its dimensions are only 11.10×0.57×0.27 cm. This is an ultra-thin mouse that won't take up much space in your bag, backpack or even pocket. In addition to the optical sensor, the X1 has a built-in gyroscope and a compatible model with Microsoft PowerPoint, Google Slides and Adobe PDF. In presenter format, the mouse turns into a kind of remote control with which you can start and pause presentations, switch between slides, enlarge text and use it as a laser pointer.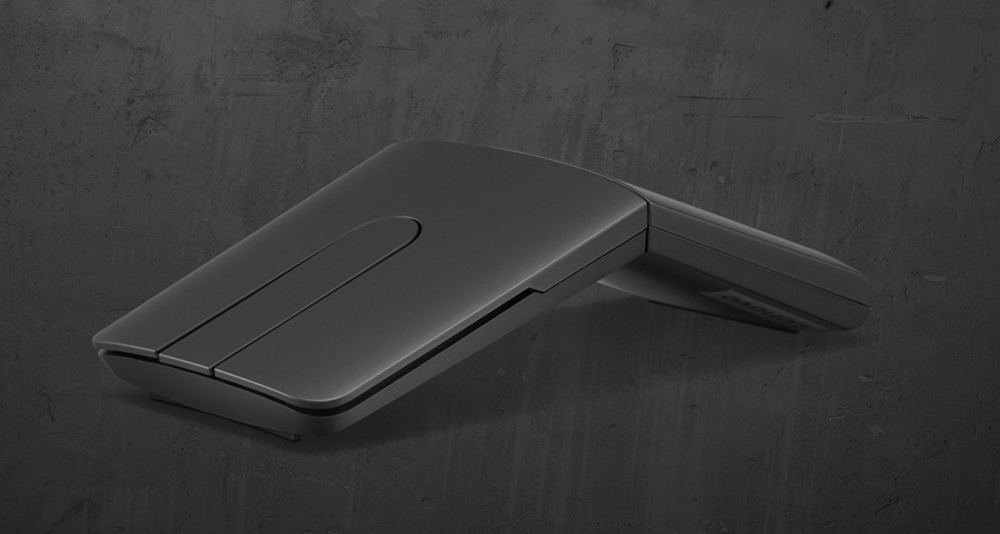 It connects to a PC and other devices via Bluetooth 5.0 or via a 2.4 GHz USB adapter. There are three sensitivity modes, and a touchpad is used instead of a scroll wheel. The mouse is powered by a battery, one charge of which is enough for 2 months of operation. It can be recharged using the included USB Type-C cable and will take about 2 hours to fully charge.
Lenovo 700 portable speaker: excellent sound that is always with you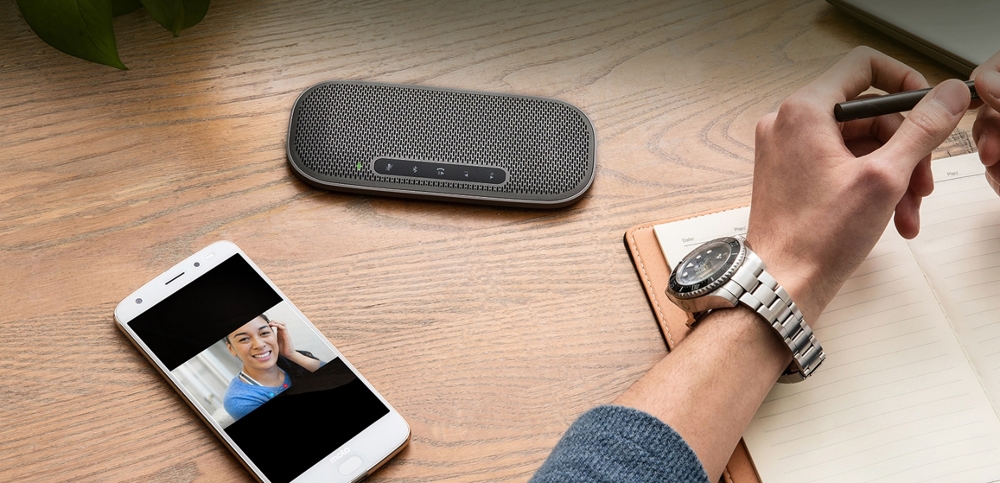 A Bluetooth speaker is quite a popular device today, and the scope of its use is wider than a 'mobile music center'. It is used not only for listening to music during trips out of town, to the beach or to the country. Although this is certainly a common scenario, portable speakers that easily fit in a bag solve the problem of transporting good sound anywhere.
Portable speakers can easily improve the sound of your TV, becoming a compact and portable soundbar, and the ability to combine several devices into a single system will help create a wireless home theater or a good speaker system for listening to music. Models with a built-in microphone are often used as a speaker for communication or online conferences in the office. And support for voice assistants turns the speaker into a personal assistant or even a control center for a 'smart' home.

The Lenovo 700 speaker is the thinnest speaker, created for both leisure and work processes. The ultra-thin device in a stylish "business" design has the size of an average smartphone (16.5×7.5×1.1 cm, 145 g) and at the same time has 360° spatial sound. The case is durable and has protection against splashes according to the IPX2 standard.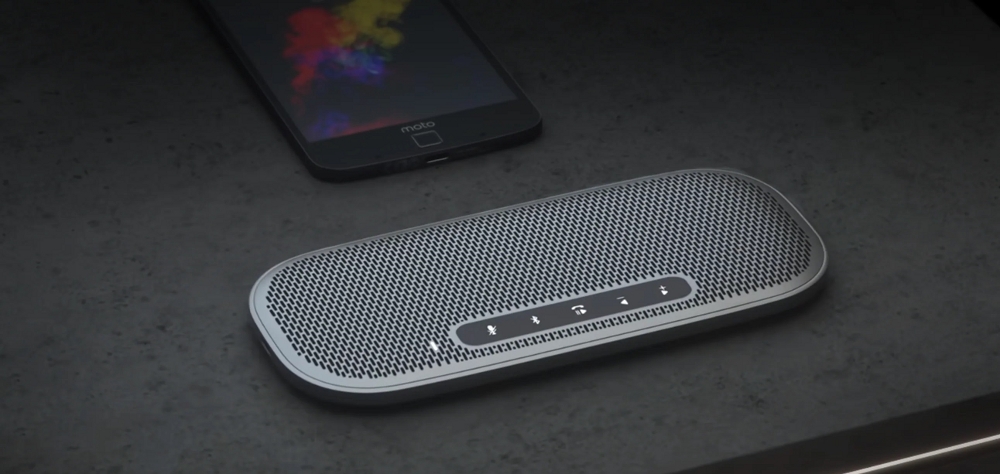 Lenovo 700 connects using Bluetooth 5.0 or NFC module. The speaker works with SBC and AAC audio codecs, and can connect to two devices at the same time. It provides support for the most popular voice assistants (Google Assistant, Siri and Cortana), which will help you optimize your life without touching your smartphone or laptop. Inside is a lithium-polymer battery with a capacity of 2430 mAh, which provides up to 12 hours of battery life, and it will take 2 hours to charge.
A bag or backpack for all occasions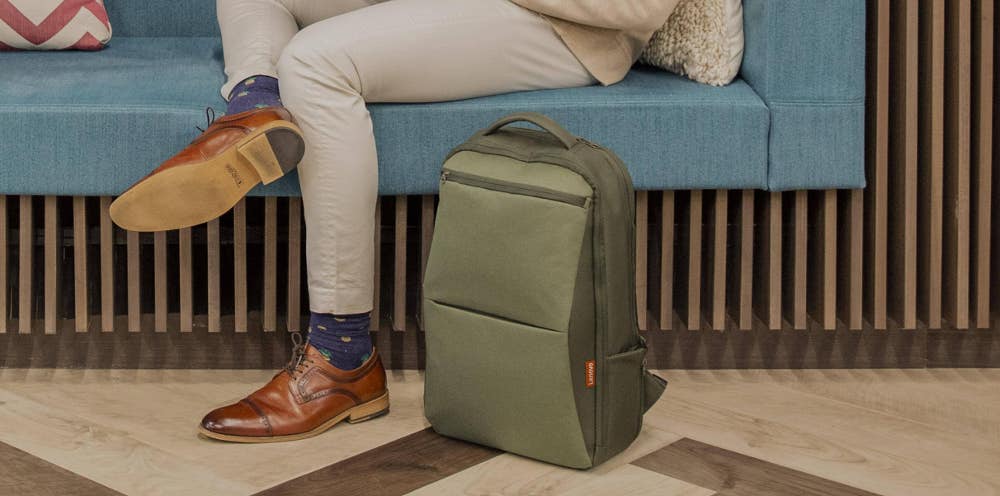 In the 21st century, we have become much more mobile. Many of us are not tied to a place of work and can set up an office anywhere: either at home, or in a coffee shop or co-working space. And some are not tied not only to the workplace, but also to the city of residence, preferring to travel or a 'nomadic' lifestyle with just a backpack on their shoulders.
It doesn't matter how far or how often you need to travel, there are things that should always be with you. Especially when it comes to working tools. In addition to a wallet, this list usually includes a smartphone, tablet, laptop with charger and mouse, headphones, and a portable battery. Of course, gadgets need careful conditions, so they need a reliable bag or backpack. Ideally, it is strong, waterproof and roomy, so that you can take something important with you.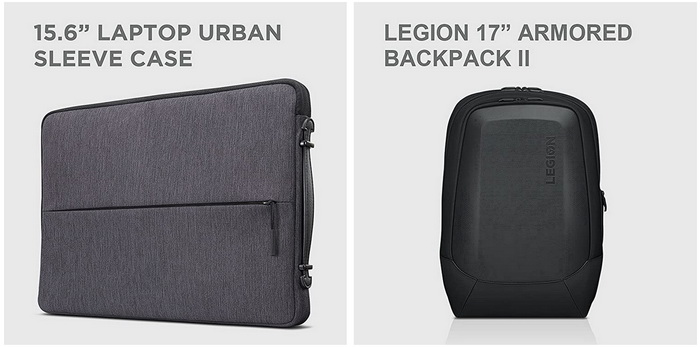 Being a manufacturer of consumer electronics with considerable experience, Lenovo knows how important it is to provide optimal conditions for devices and has a wide selection of solutions for any need. Among them, you can find both laconic office bags with a minimum of external details, as well as more casual backpacks that will appeal to those who lead an active lifestyle. And we will talk about one of them in more detail – a travel backpack for 15.6-inch laptops.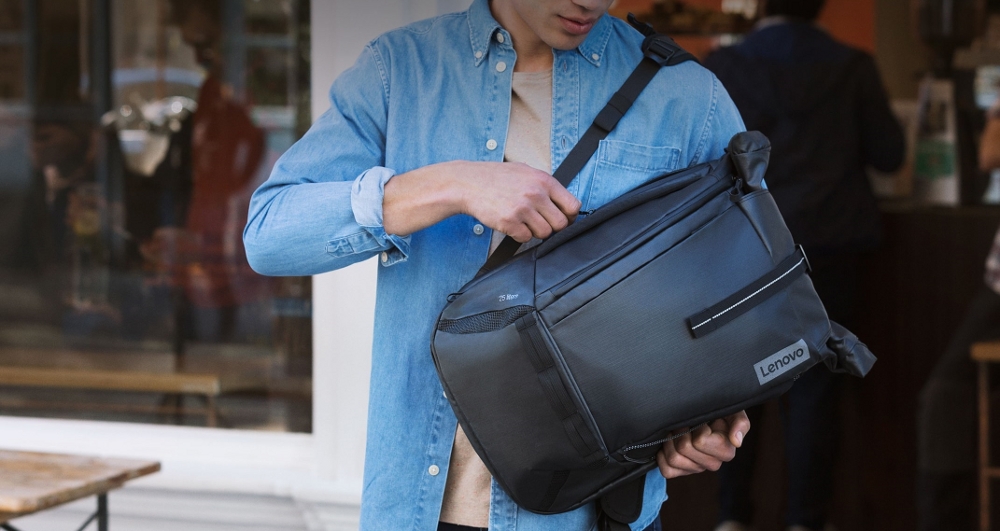 The backpack is made of lightweight, tear-resistant and waterproof 420D nylon with a TPE surface. The zippers also received a water-repellent coating, so you can safely carry any devices even if it's raining outside the window. The maximum diagonal of the laptop is 15.6 inches. The design of the backpack allows you to easily increase the capacity to 25 liters, and it also has special compartments for dry and wet things with ventilation and water bottles.
The design of the backpack includes reflective details that will make moving at night safer.  The backpack can be easily carried as a bag with a side handle, and also fixed on the handle of a suitcase on wheels. Such a backpack will become a reliable and convenient companion in the city, on the way to the gym or during travels.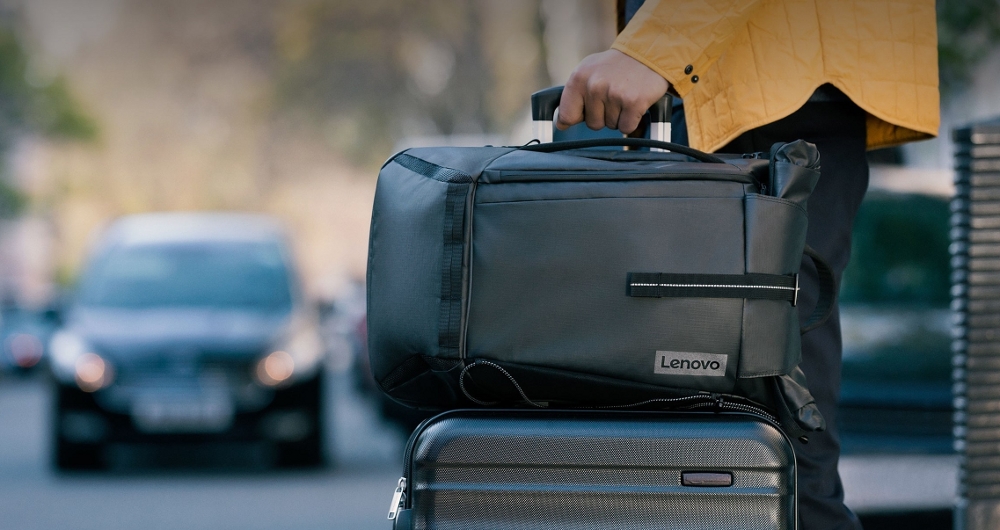 Above we have considered only some of the accessories that Lenovo has in its arsenal. Their variety is much wider and will allow you to solve any problem, whether it is the need for a portable battery that can charge laptops, an organizer for devices or an ergonomic wireless keyboard for work. And the main thing to know about Lenovo accessories is that they are reliable, well thought out and offer more than you sometimes expect from them.
And don't forget! You can also help Ukraine fight with Russian occupants via Savelife or via an official page of the National Bank of Ukraine.