From time to time, smartphone manufacturers team up with other brands to advertise and popularize their products. Sometimes it works out, a lot of times it doesn't. In this article we'll remember the most interesting smartphone collaborations.
Facebook + HTC
In 2013, HTC First, the first and perhaps the last Facebook phone, was released. It was based on Android with a special Facebook Home shell. AT&T was the main benefactor, but the device quickly fell in price from $99 to… 99 cents. Buyers were not interested in the device, its shell was not convenient, for the same money you could find more interesting options such as Galaxy S4 and HTC One. So even a dramatic price reduction didn't help.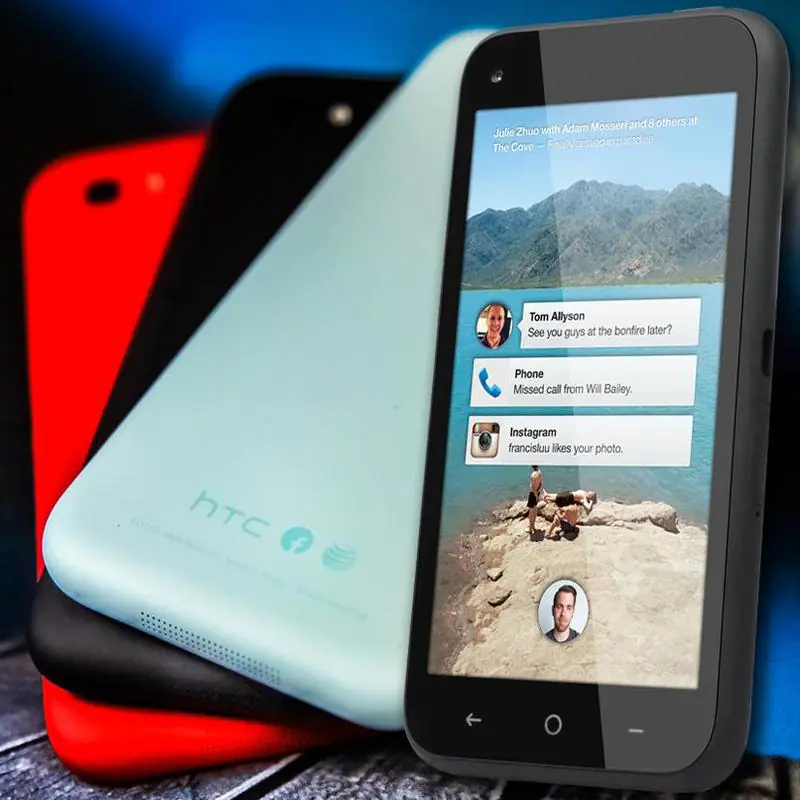 Read also: ASUS ROG Phone 5 Review: King of the Hill
Leica + Huawei and the others
Manufacturers of professional cameras often cooperate with smartphone brands. Usually they provide optics (lenses), refine software technologies, add their filters, but it also happens that it is all just marketing that benefits both sides.
For a long time, the Huawei brand has cooperated with Leica, the German manufacturer of optics and cameras. The first model was the Huawei P9 in 2016 with a revolutionary two-camera system. One module was monochromatic for better light capture.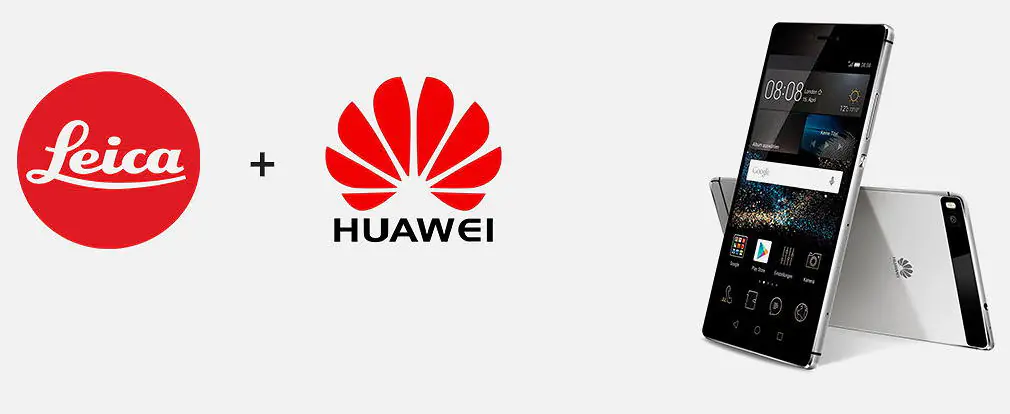 Leica cameras were found in all flagships, including the P20, P30, P40, and Mate series. However, in 2021 the cooperation ended (possibly due to problems between Huawei and the American government).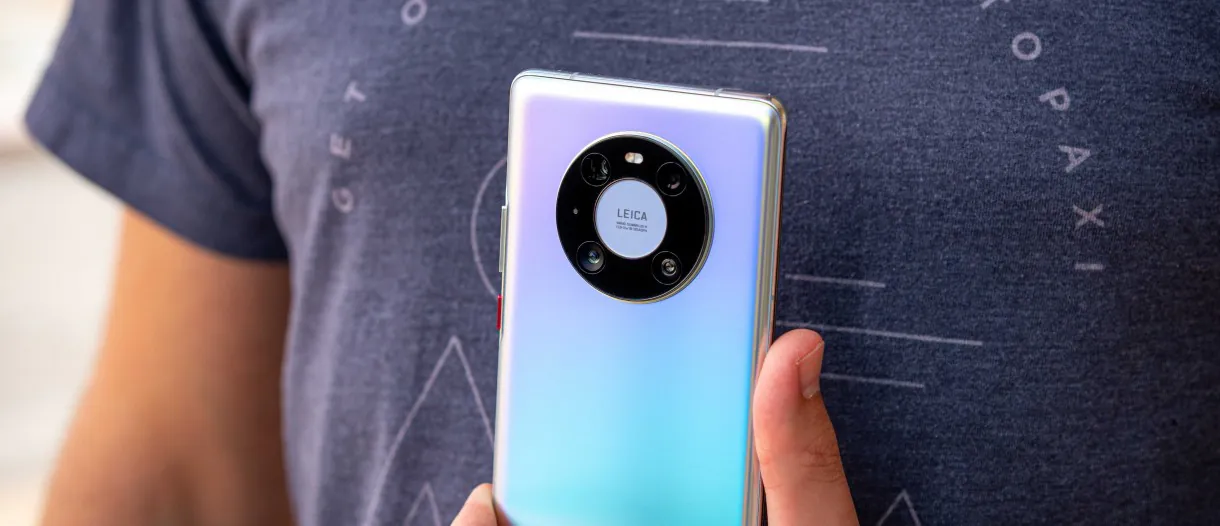 There are rumors that Leica is negotiating with Xiaomi and Honor (which has separated from Huawei to save itself from the above-mentioned problems). But it seems that so far only Sharp, which produces smartphones exclusively for the Japanese market, has been lucky. In mid-May 2021, the flagship Sharp Aquos R6 was released with a Leica camera (only one) and the largest 1-inch sensor among smartphones today.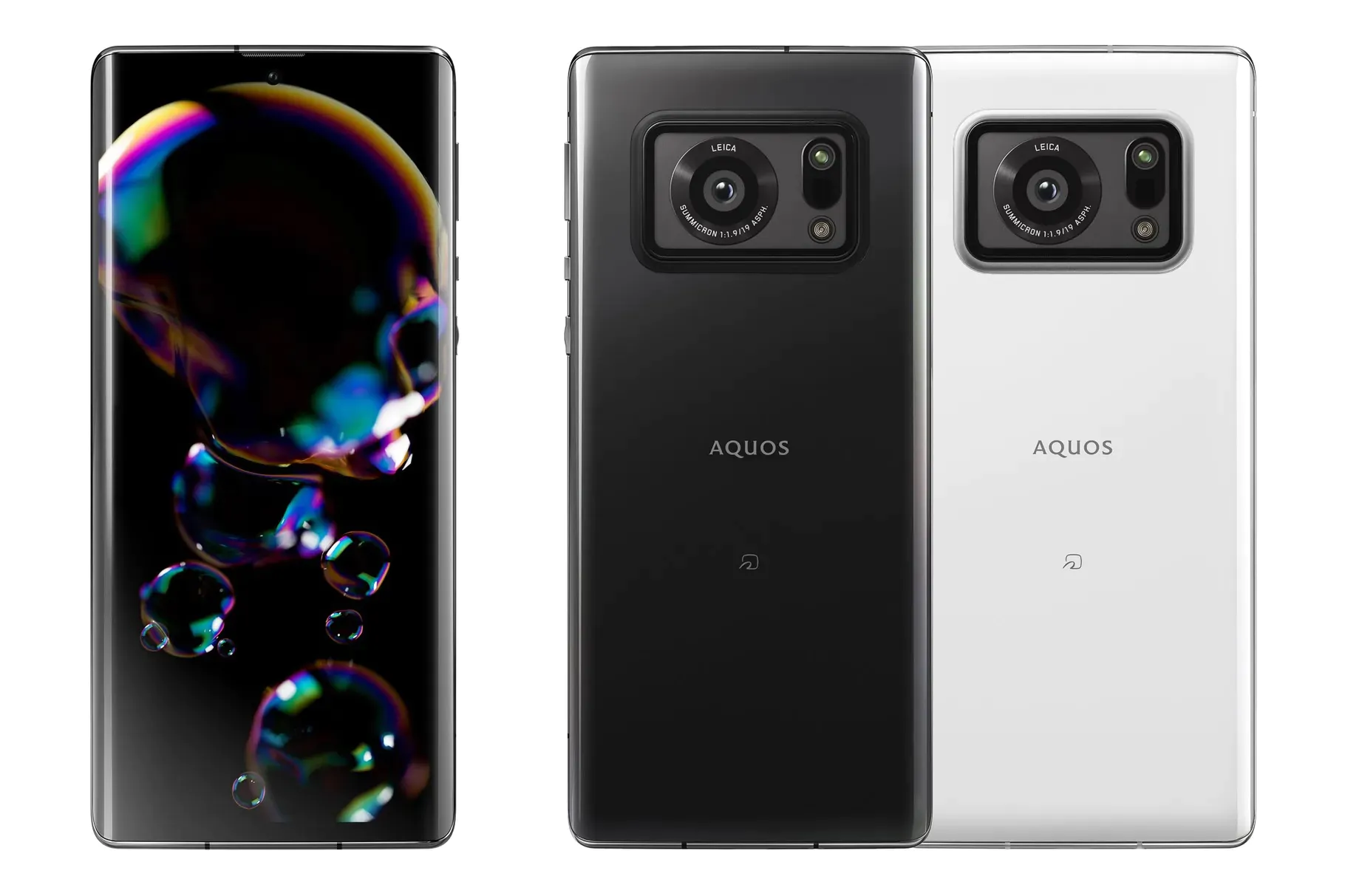 It is also worth remembering the unusual Panasonic CM1 smartphones from 2015. They also had a 1-inch sensor, and the gadget looked more like a camera. However, its price was a hefty $1000, so the symbiosis of the smartphone and camera could not have possibly succeeded. And Panasonic was already leaving the phone market at that time.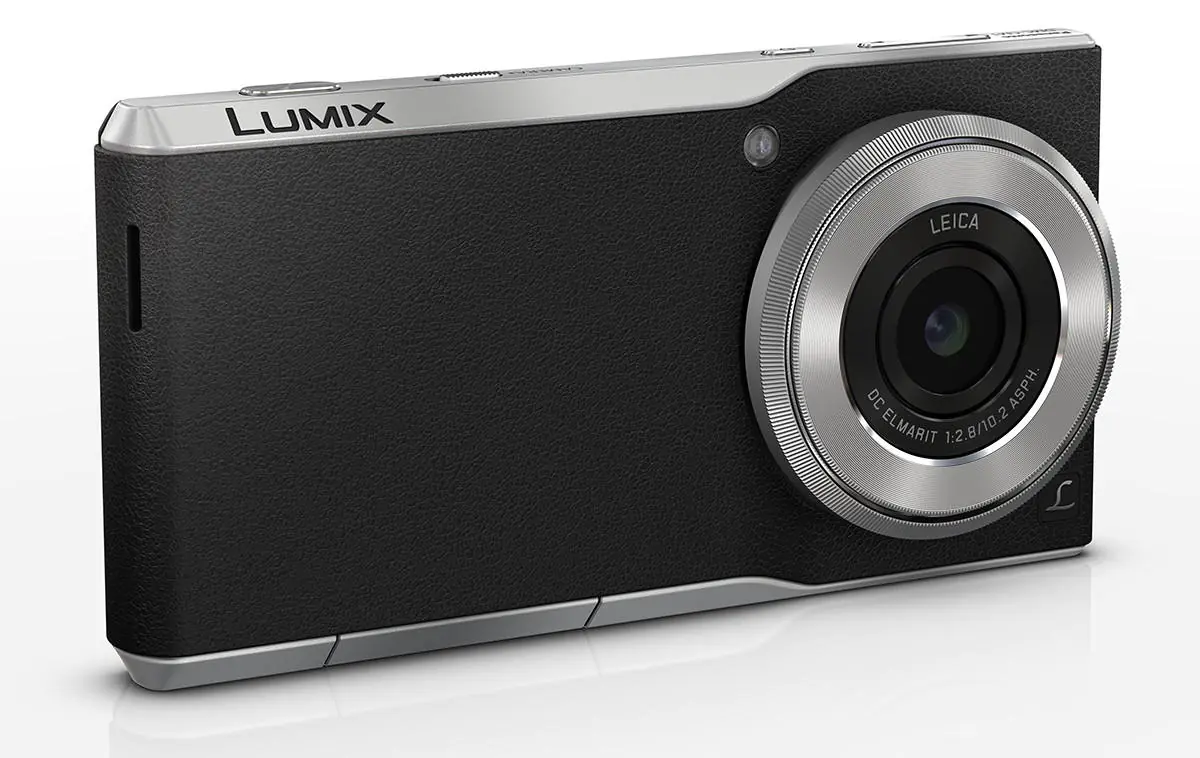 Read also: Huawei P20 Pro review – When China does it right
Carl Zeiss + Nokia and the others
The German company Zeiss (formerly Carl Zeiss) does not produce camera modules, but it makes optics. Many people remember it since Nokia Symbian smartphones. The first fruit of this successful collaboration was the Nokia N90 (2005), a clamshell with a rotating display and a very large camera module at that time with an incredible resolution of 2 megapixels.

Its continuation was the Nokia N93 with a unique 3x optical zoom. Carl Zeiss optics was also found in the legendary Nokia N95 and N8 (a Symbian smartphone), which were considered milestones in the development of mobile photography.
When Nokia suddenly passed into the hands of Microsoft, the cooperation continued. Zeiss helped with such popular smartphones as Lumia 720, 800, 820,808 PureView (with a very large, even by current standards, 41 megapixel sensor that is good even for 2021), 830, 900, 920 (with optical stabilization, which was rare), 925, 930, and1520.
And, of course, the hit Nokia Lumia 1020 with OIS and revolutionary 41 MP sensor.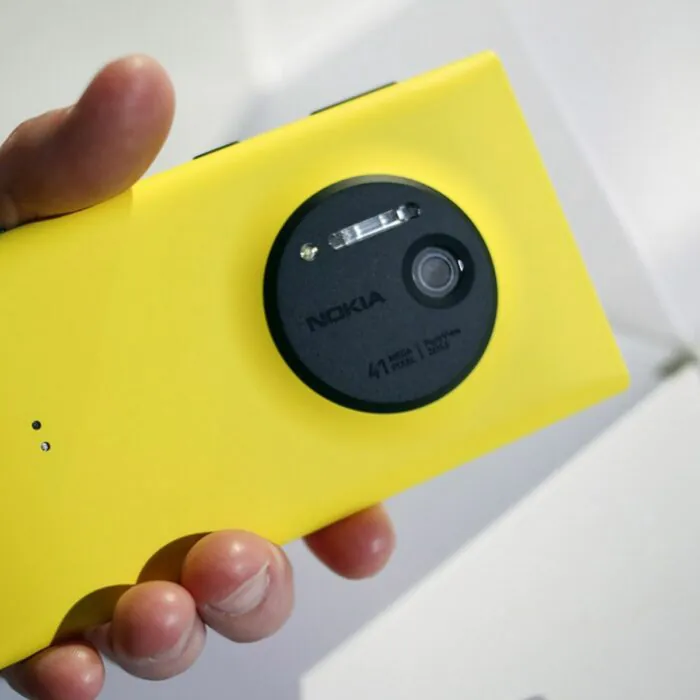 Alas, the merger of Microsoft and Nokia did not last long. But Nokia and Zeiss' friendship has withstood a lot. In 2017, when the Nokia brand was revived thanks to the efforts of the HMD Global consortium, and Nokia 7 and 7 Plus smartphones, and then the Nokia 8 and 8 Sirocco, all on Android and with Zeiss optics, have been released.
In 2019, we saw the Nokia 9 PureView with five cameras (three of which were black and white for better light capture, as well as the main 12 MP module and wide angle). The design was heavily panned by everyone. And so far, no one has copied it, maybe for the better.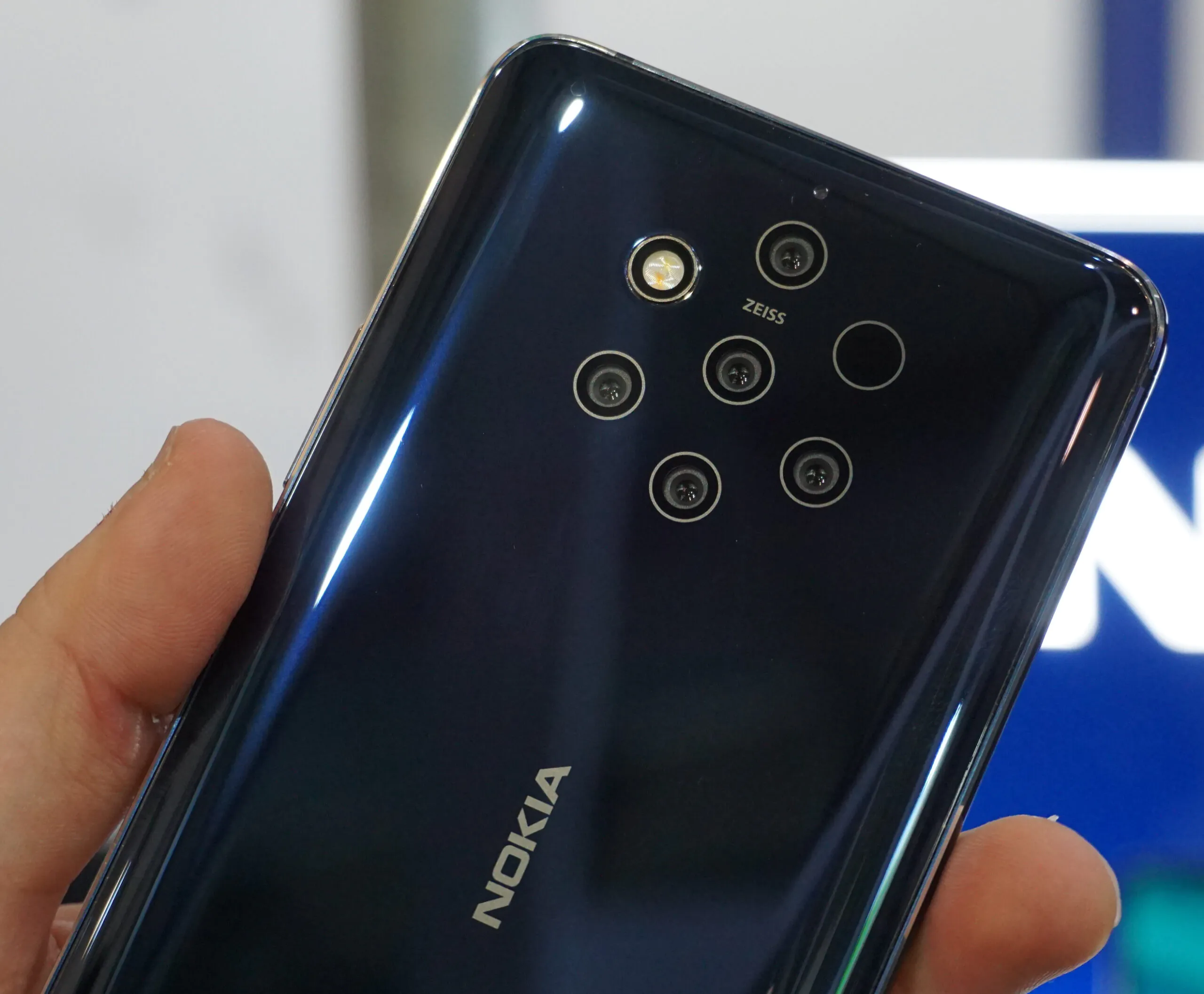 But in 2020, Zeiss optics suddenly appeared in the flagship Sony Xperia 1 II. It features the special Zeiss T* coating, but the partnership, however, did not continue.
In 2021, Zeiss lenses surfaced in the Vivo X60 Pro+. Once again mentioned was Zeiss T*, as well as optical stabilization of the gimbal type.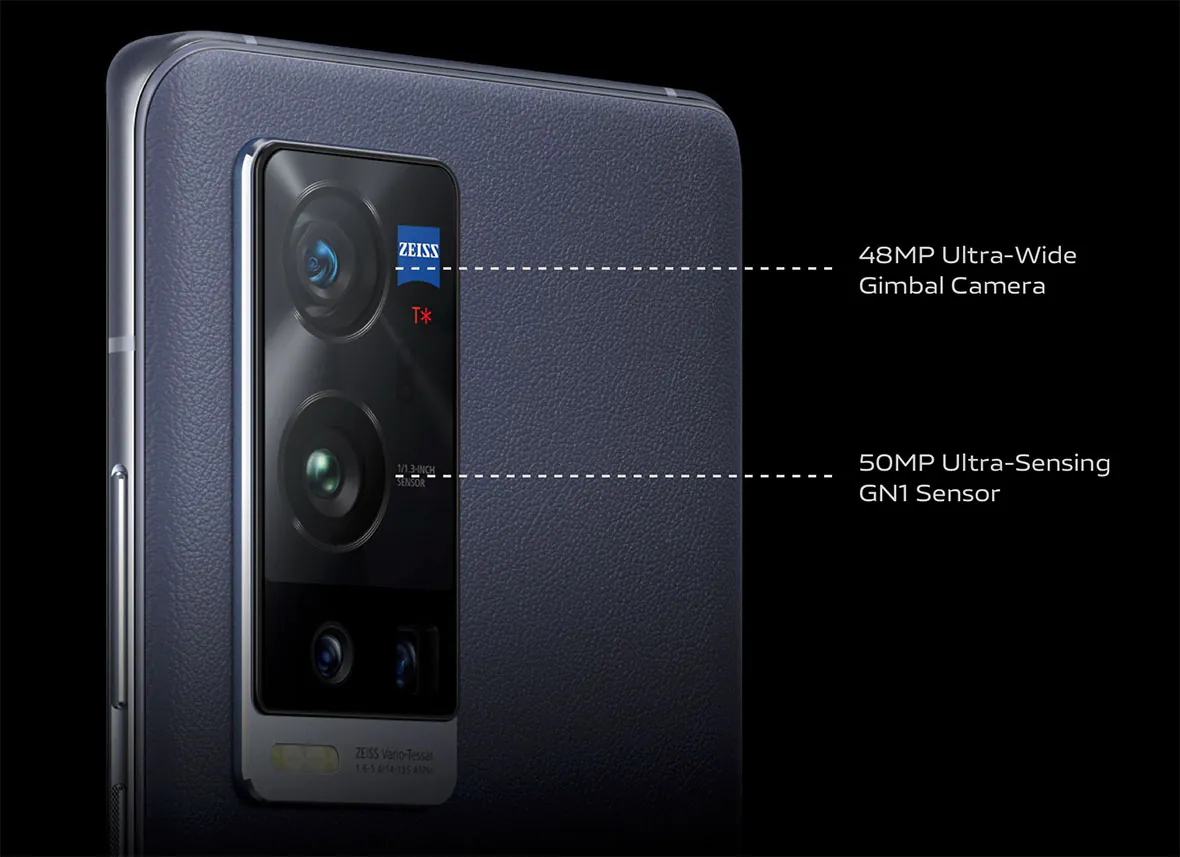 Hasselblad + OnePlus and the others
First of all, it is worth remembering 2016 and the unusual Moto Z line that had different mods. Including a Hasselblad version that can turn ordinary smartphones into a camera.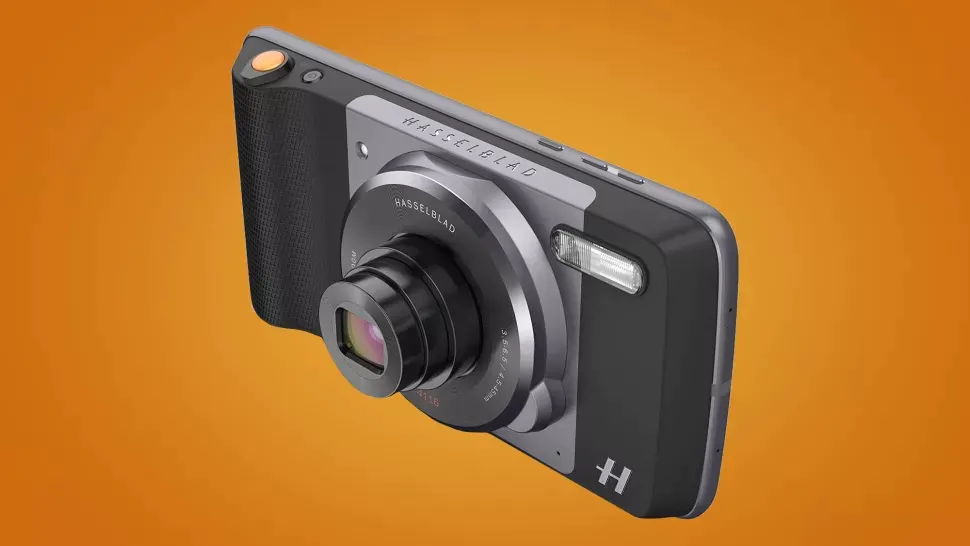 The module had a maximum aperture of f/3.5-5.6, an aperture of 25-250 mm and a 1/2.3-inch sensor, allowing for 10x zoom. But frankly speaking, the resulting photos were so-so if you shoot them on automatic settings. And few people wanted to pay $300 for an additional mod. By the way, our Chief Editor Eugene Beerhoff is among these "few people", and he shared with us several pictures taken from this gizmo.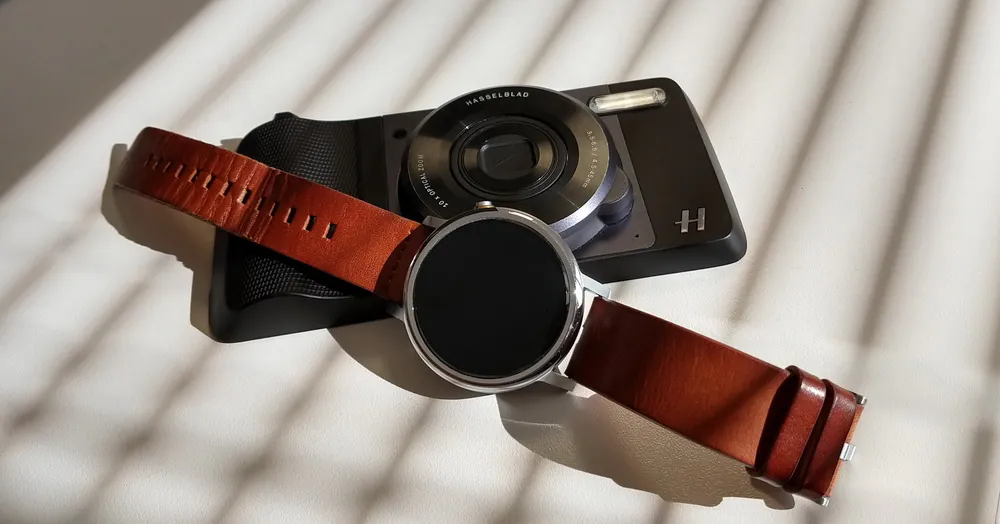 These are the results with the Motorola Z3 Play:
The successor of the model, the Moto Z2 Play, had a similar fate. By the way, among the mods there was another one with speakers from JBL.
In 2021, the name Hasselblad appeared again. All thanks to the flagship OnePlus 9. However, judging by reviews and reviews, the partnership is more like marketing for the sake of marketing, no special features have been added, except for lens coating. The rest is the orange shutter release button, the Hasselblad shutter sound and Pro mode, implemented to look like a Hasselblad camera.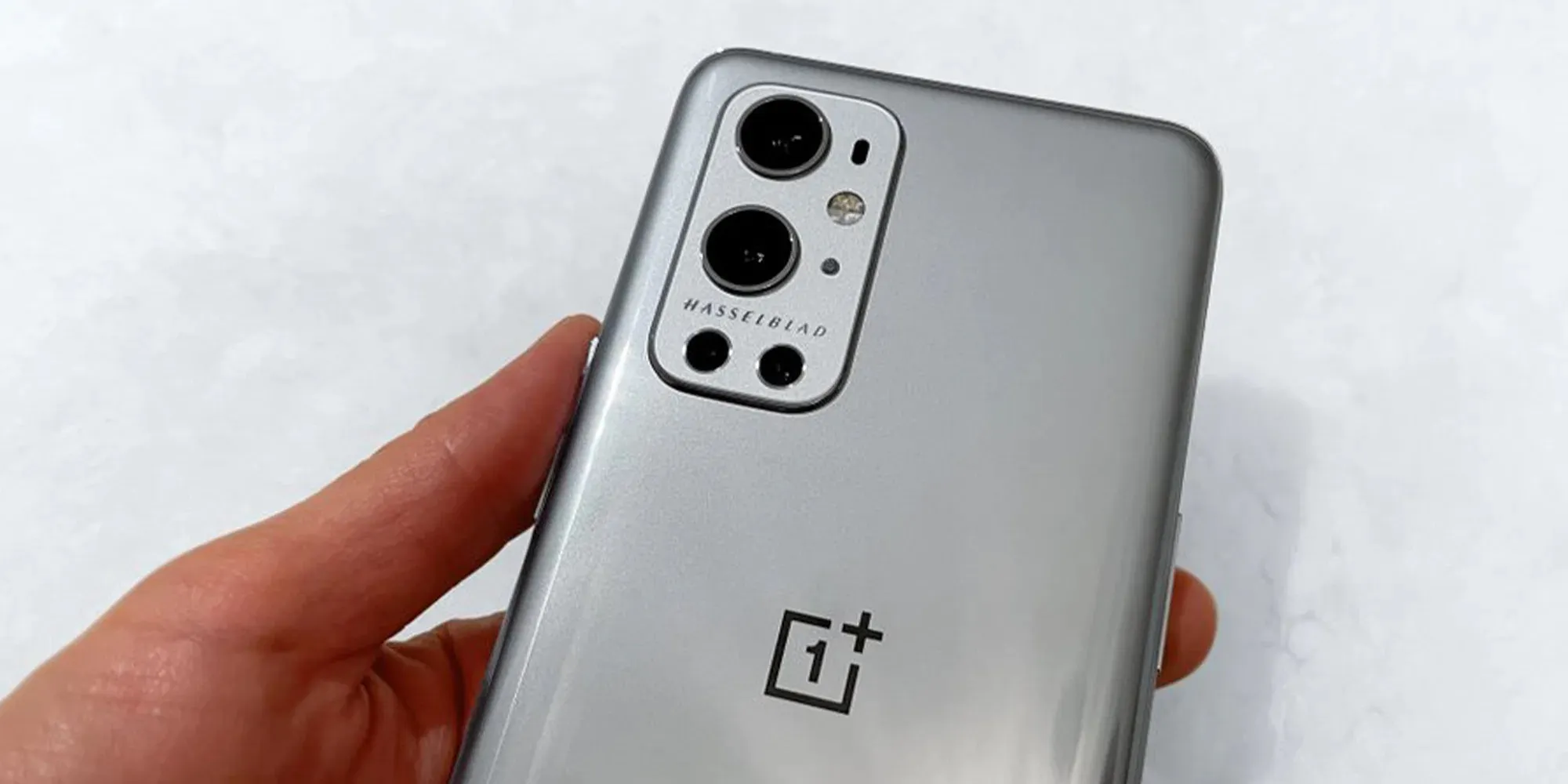 Read also: OnePlus 9 Review: Flagship, Simplified
Schneider-Kreuznach + LG и BlackBerry
Another brand of optics with a complex name has lit up a couple of times in the mobile world. Back in 2007, LG Prada was considered a cult touchphone and the main competitor of the iPhone and cost as much as $1,000.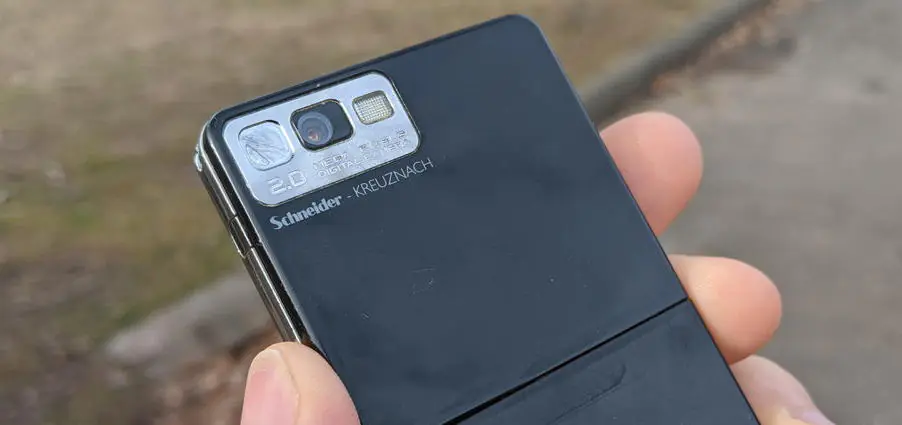 And in 2015, we saw Schneider-Kreuznach lenses in the Blackberry Priv (optical stabilizer, 1080p video). The brand is no longer alive, and the German brand is not eager to look for new partners.
Bang & Olufsen + LG and the others
Optics and camera manufacturers weren't the only ones to get in on the action. The Danish company Bang & Olufsen (B&O) produces luxury electronics, primarily audio equipment. It is worth remembering that back in 2005 there was very strange (at that time there were many strange phones, but this one is especially) Samsung Serene SGH-E910 in the form of a clamshell with a keyboard ring. Its design was developed by B&O and Samsung, but there was nothing special about the sound, except that MP3 support itself was still rare at that time.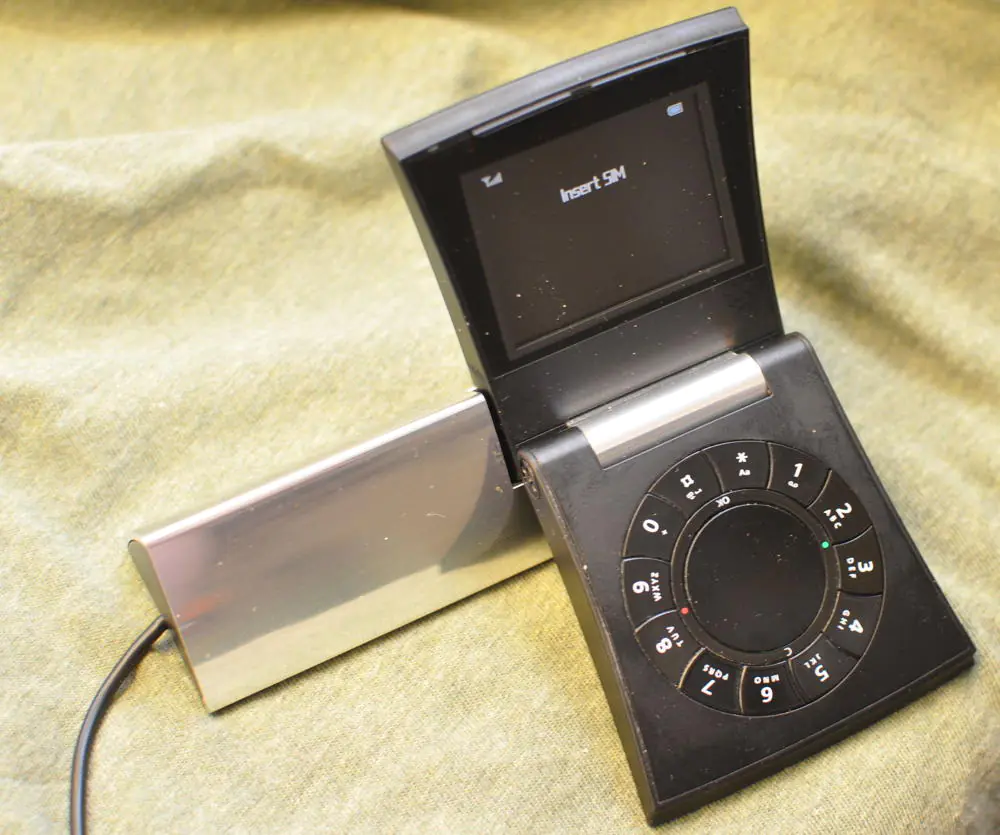 Then there was no less strange Samsung Serenata for $2,000.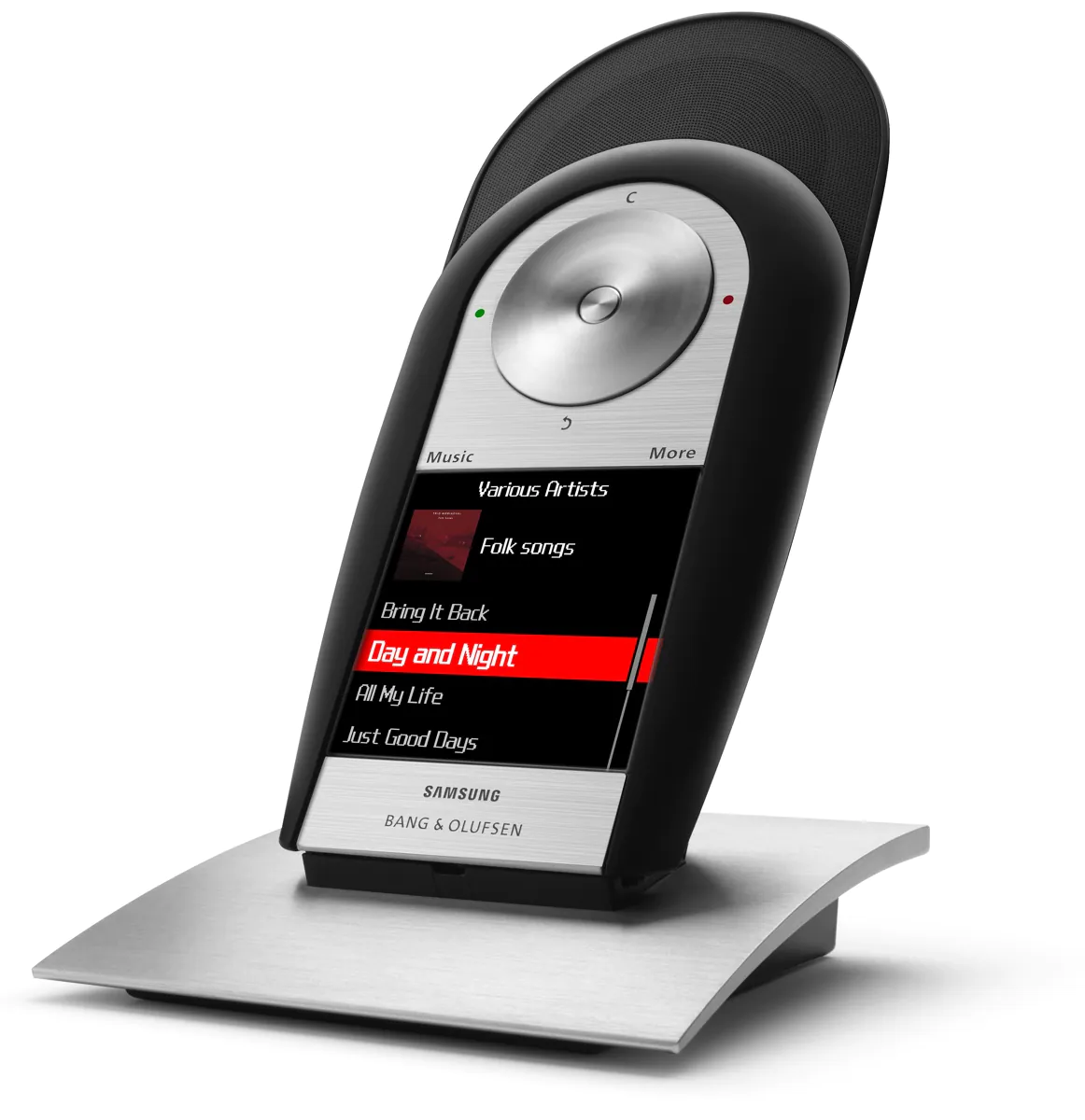 But in the 2010s, the brand actively worked with LG. At first, Bang & Olufsen headphones were included with the top models, and in 2016 a bright and unusual (and modular) LG G5 flagship with Hi-Fi DAC from Bang & Olufsen was released. Then there were LG V10, V20, V30, G6+ smartphones, with separate digital-to-analog audio converters and a B&O Play improver.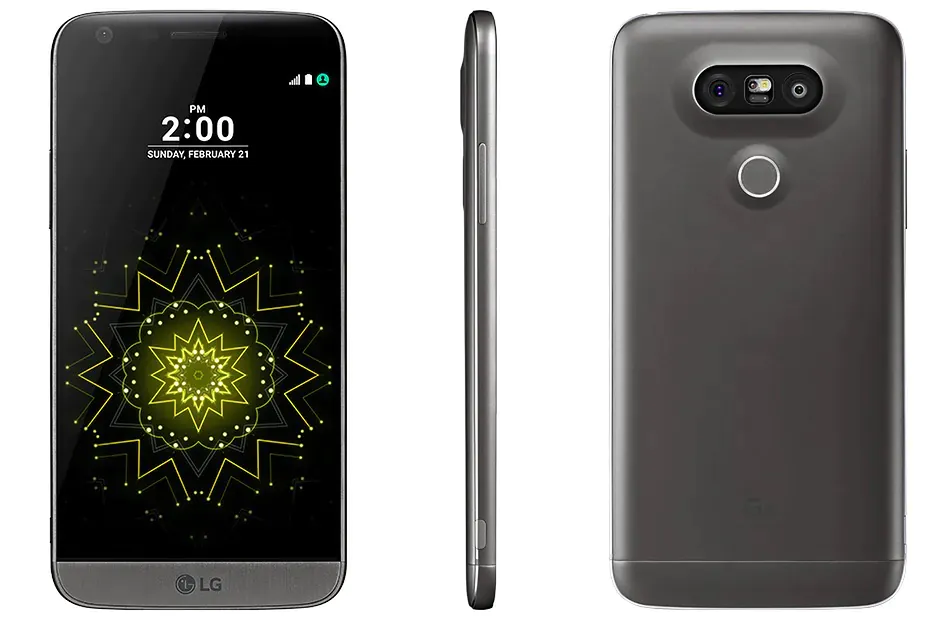 There was also a separate version of the LG V30+ B&O Edition with a B&O logo on the back.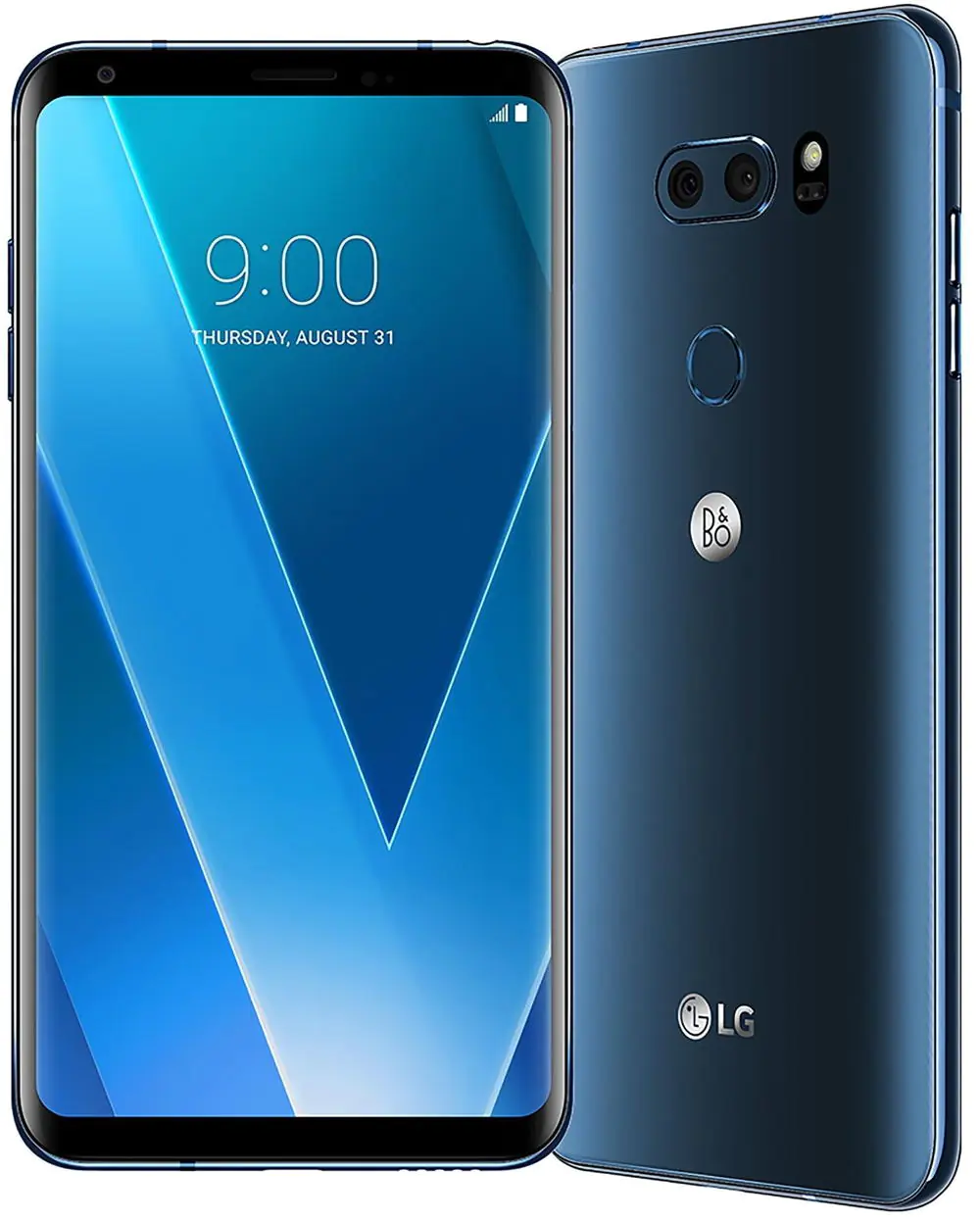 Frankly speaking, judging by the tests used in LG smartphones, the DAC was not related to B&O, even at the level of software configuration, the partnership was for show. The LG V40 model was released without any special sound features as well. However, audiophiles were ready to be stocked up with LG smartphones with DAC (G6, G7, G8, G9), even though the difference in sound is insignificant, and for the vast majority it is invisible at all. The emphasis on good sound did not help, and the company recently closed its mobile division.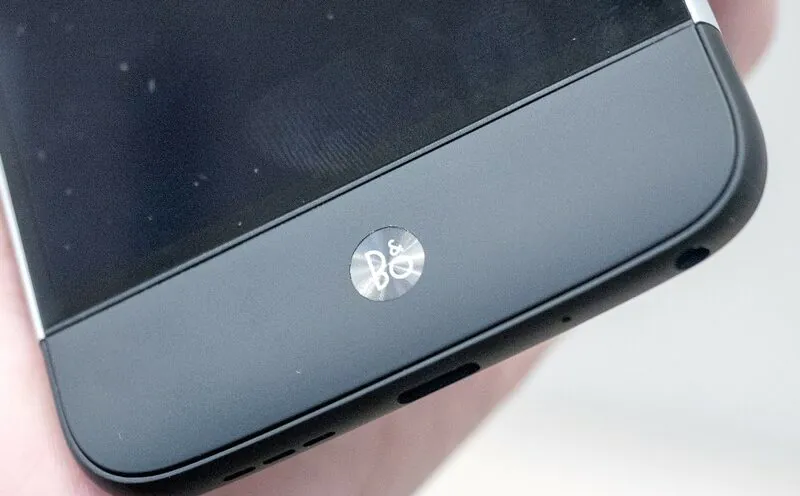 It is worth noting that Bang & Olufsen's partnership with LG was not exclusive. In 2010, the Lumigon T1 was announced, and 2014 (quite a gap) saw the release of the Lumigon T2 HD. These Android smartphones were positioned as premium devices for the rich. They cost almost $1000 and had weak hardware. It is not surprising that now the Lumigon brand does not exist and no one remembers it at all.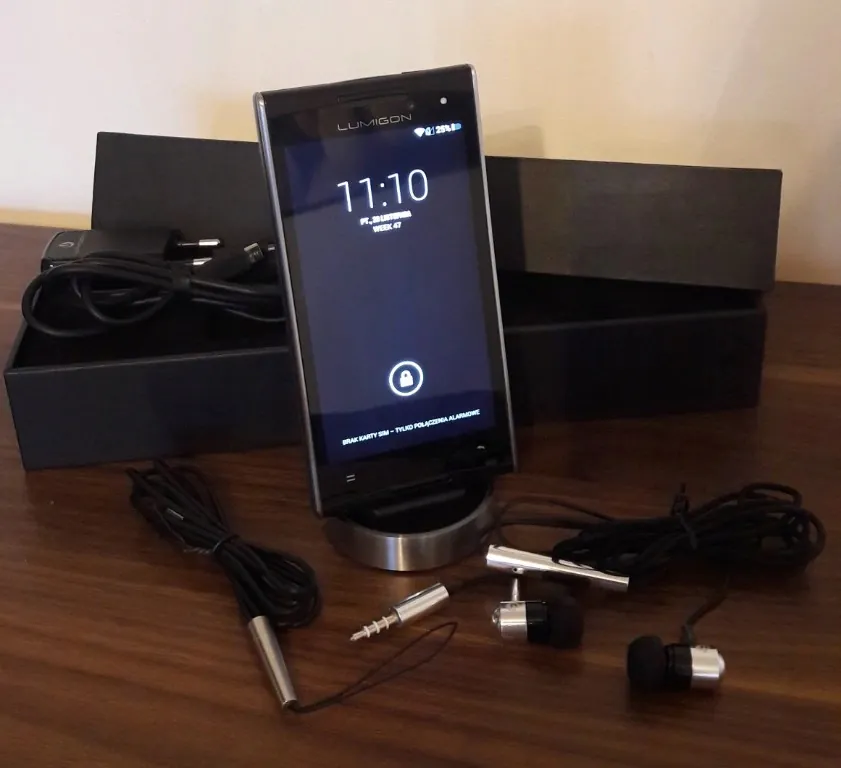 HTC + Beats
In 2011, HTC (another dead brand) bough Beats. Yeah, many years before Apple did the same thing. At that time, the purchase was widely covered as a great achievement of HTC. The bright Beats logo was seen on the HTC Sensation XE, HTC One X, One S, One V and others until 2013.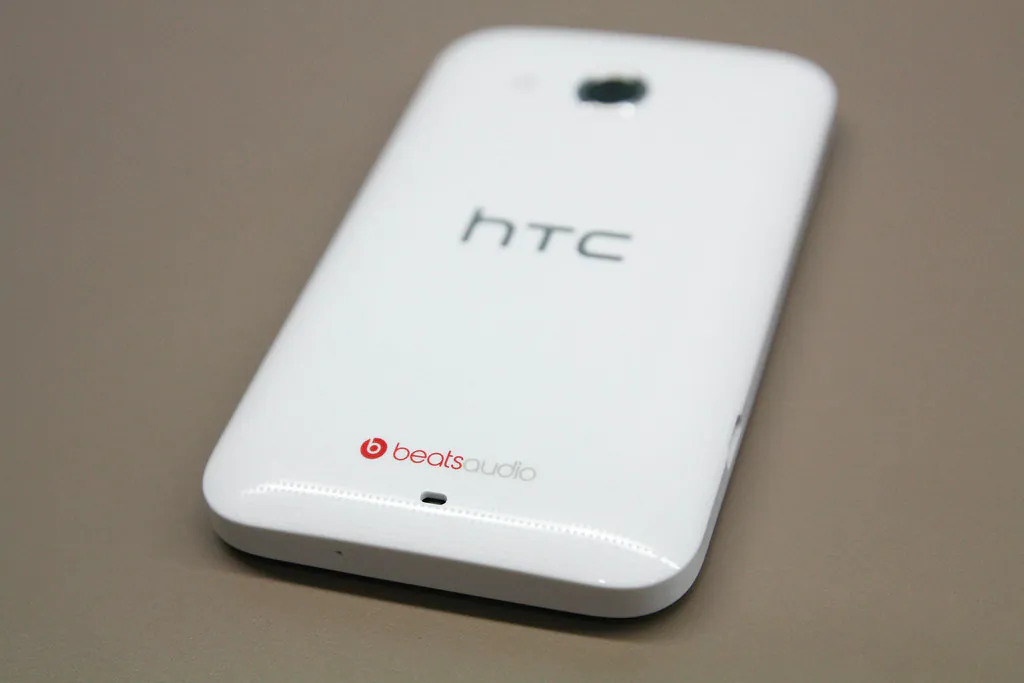 There were, as usual, software sound enhancers (in fact, equalizer presets, which can be configured on another smartphone if desired) and good stereo speakers. And also branded headphones. However, buyers weren't particularly interested in all this.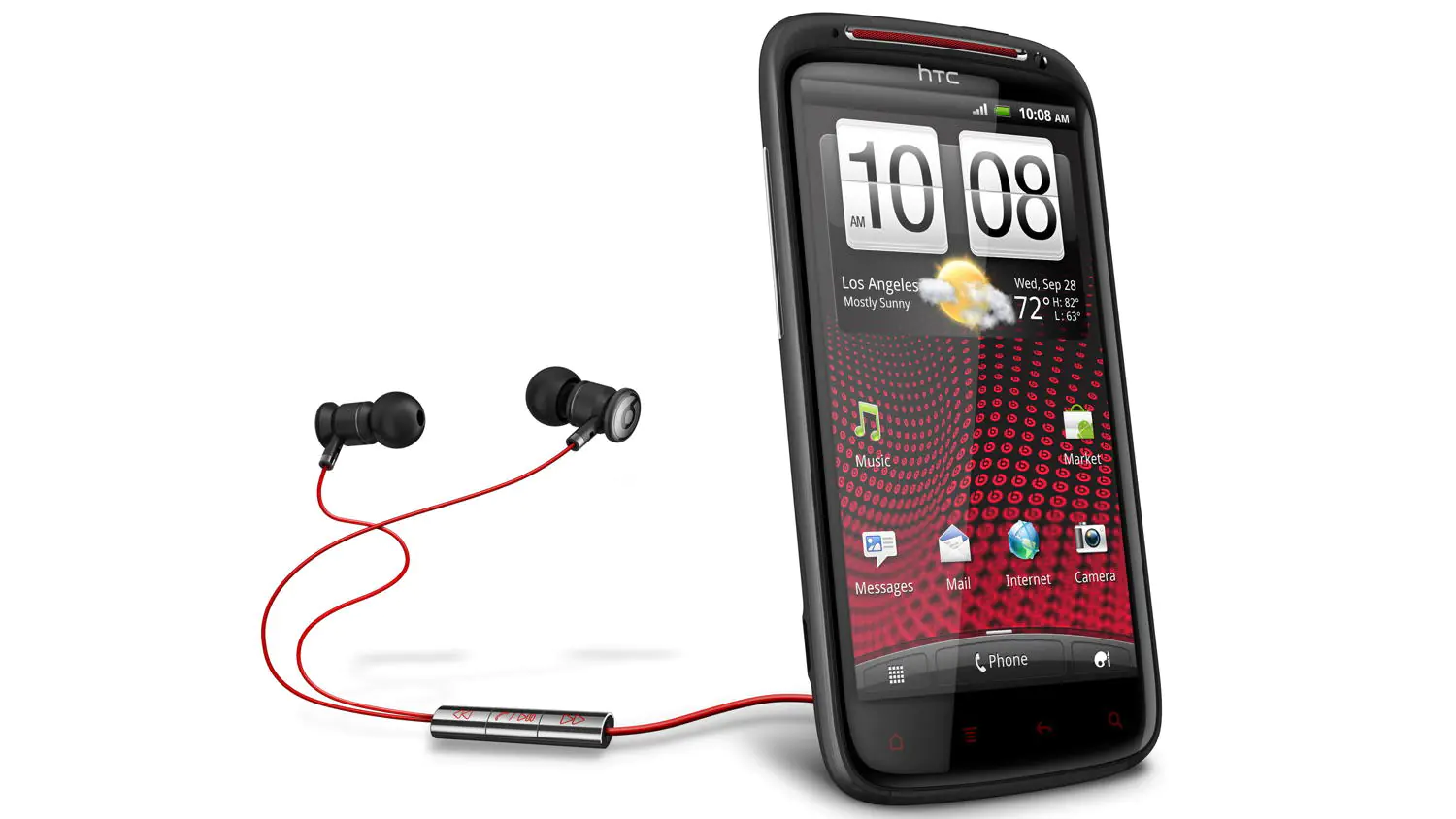 In 2013, Beats bought out its shares from HTC and went indie before merging with Apple. This partnership is considered one of the most failed in the mobile market.
LG + Prada
Of course, by current standards, this is not a smartphone, but a touchphone with a proprietary OS, but we will make an exception for the model. It was equipped not only with Schneider-Kreuznach lenses, but also was a product of cooperation of LG and Prada.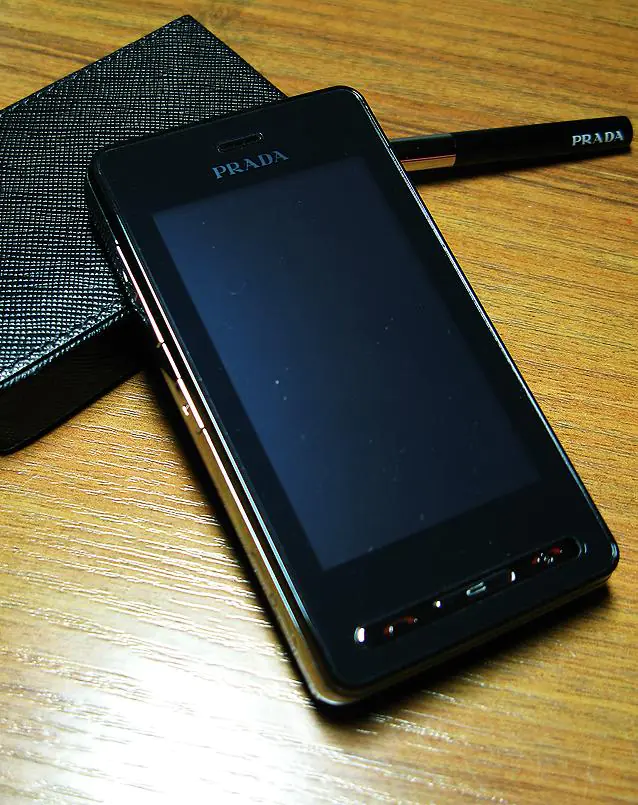 Today, the phone seems like just a toy, but at one time it was equipped with the latest Bluetooth 2.0, an advanced capacitive (not resistive, which required to poke a stylus or nails) touch screen, and a 2 MP camera. The phone box was luxurious, made of leather, and the box included an elegant cloth for wiping the case and screen. It was placed in all iPhone killer ratings. However, the device was deprived of Wi-Fi and 3G, did not have a QWERTY keyboard, but cost $850.
The fashion model had two heirs: the LG Prada II KF900 (2008) with a retractable keyboard and the LG Prada 3.0 (2015). The latter was already a full-fledged Android smartphone with a stylish black interface. However, as usual, it was too expensive for its hardware.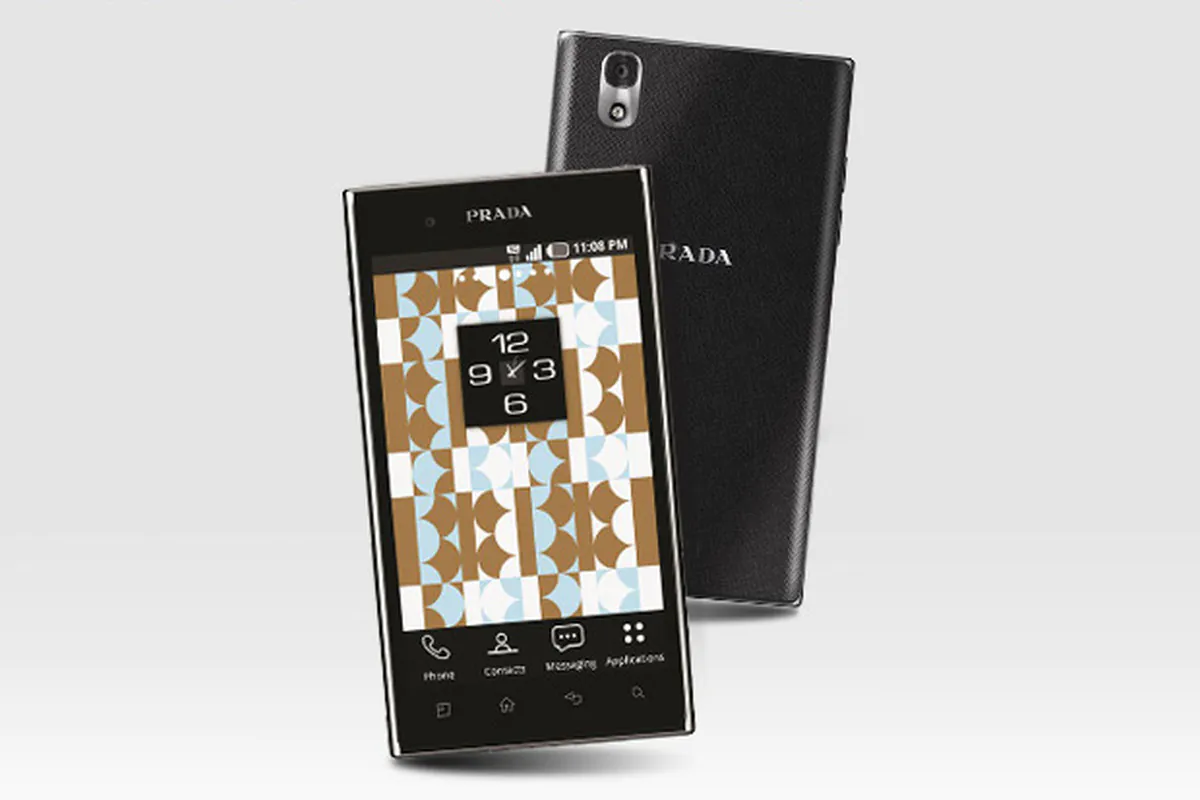 There was a time when fashion brands tried to cooperate with smartphone brands, you can remember the golden Dolce & Gabbana Motorola Razr V3i from 2006, but this is certainly not a smartphone. However, such collaborations happen even now…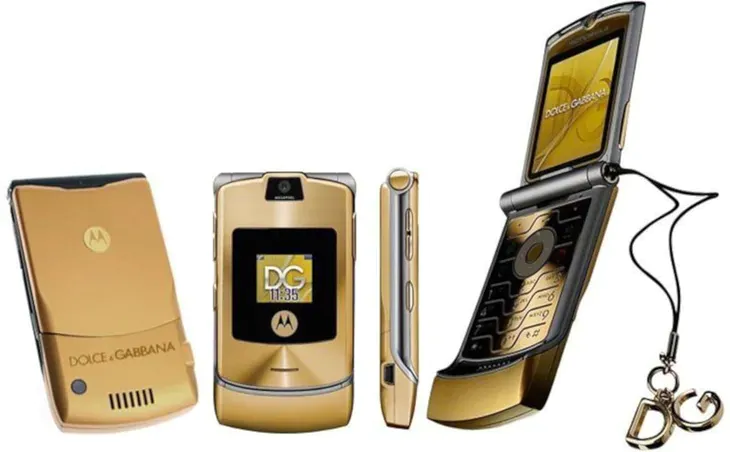 Samsung + Thom Browne
A super expensive men's clothing brand has placed its branded stripes on two Samsung smartphones. Do you remember the Galaxy Z Flip Thom Browne Edition and the Galaxy Fold 2 Thom Browne Edition? These gadgets already cost a fortune, and the nameplate of the fashion brand has increased their price to $2,480 and $3,299, respectively.
Samsung Galaxy Thom Browne Edition
Samsung + Armani
Next is the Galaxy S i9010 (2010) with special content from the Armani fashion house (wallpaper, icons, sounds). It was no different from the Samsung Captivate model, but because of the nameplate it cost as much as 700 euros.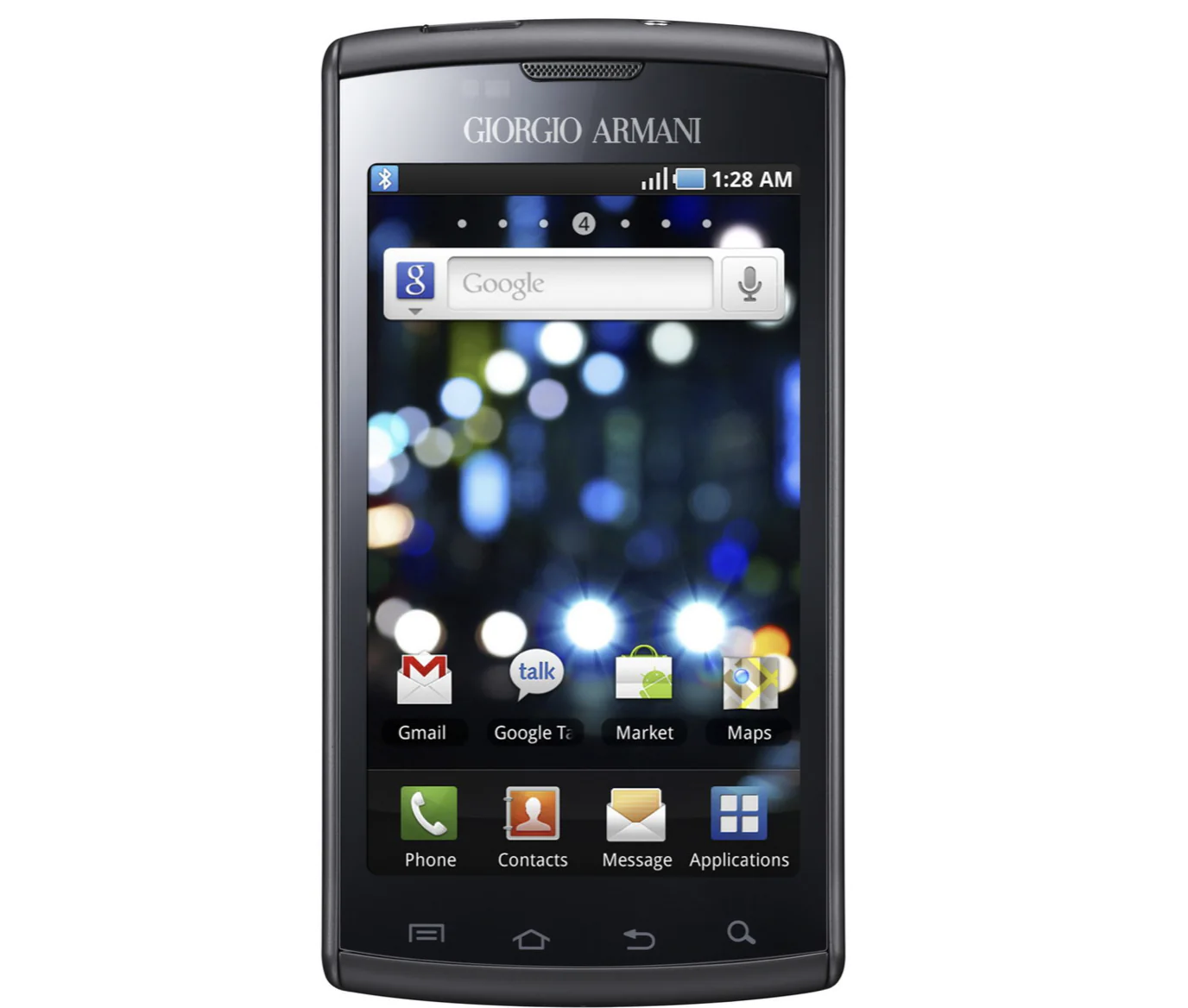 And in 2007, the Samsung SGH-P520 Giorgio Armani appeared. It was a carbon copy of the LG Prada.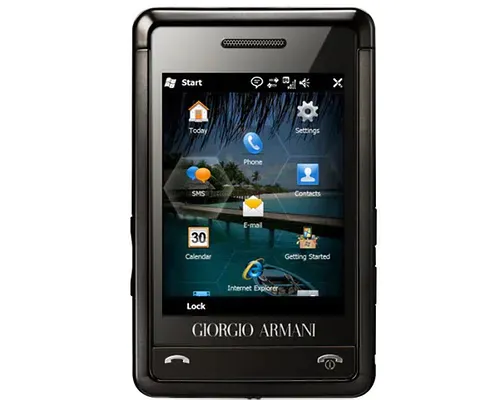 You might also remember the Samsung B7620 Giorgio Armani,a gold smartphone based on Windows Mobile with a retractable QWERTY keyboard.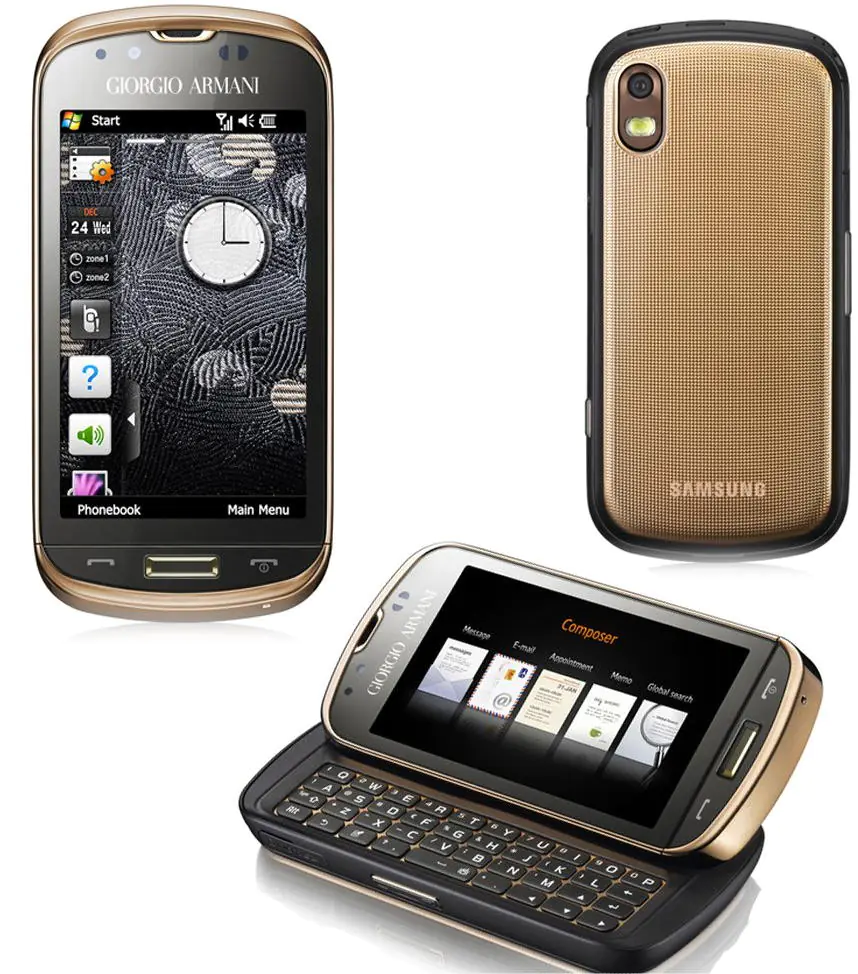 Huawei + Porsche
Partnership for the sake of partnership and desire to sell more for more? How else can you describe Huawei cooperating with Porsche? This resulted in releasing of the Huawei Mate 10 Porsche Design, Huawei Mate 20 RS, Huawei Mate 30 RS, and Huawei Mate 40 RS. Smartphones came with a special shell for Android (basically wallpaper and icons and not much else) and an unusual design of the back plate. The price was mere two thousand dollars.
OnePlus + McLaren
Popular Chinese brand and legendary English car manufacturer collaborated in the creation of special versions of OnePlus 6T McLaren Edition and OnePlus 7T Pro McLaren Edition. In particular, the "speedy" variation of the 7T Pro came in a bright orange box with equally bright cable and memory, had an unusual back panel color with the McLaren logo, as well as an exclusive case. And as always for a lot of money.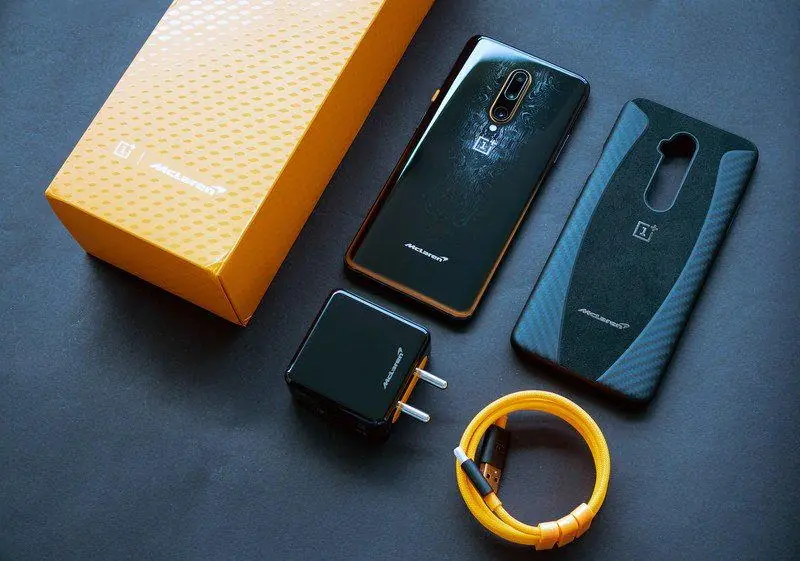 Read also: OPPO Find X3 Pro review: Innovative microscope with a bold design
Oppo + Lamborghini
The Italians from Lamborghini decided not to stand aside and agreed on the same thing, but with Oppo (as you know, Oppo and OnePlus are brothers belonging to BBK). The Oppo Find X Lamborghini Edition 2018 had hexagon-shaped shaped icons, a bright box and accessories, including TWS headphones and a cult logo. And the price is $1500!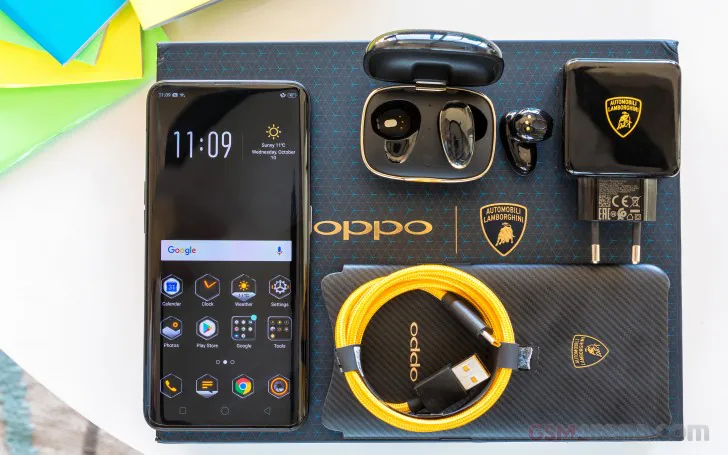 The heir to the Oppo Find X 2 Pro was also available in the Lamborghini Edition modification, and a car charger was also added to the box. Cooperation has not continued since then.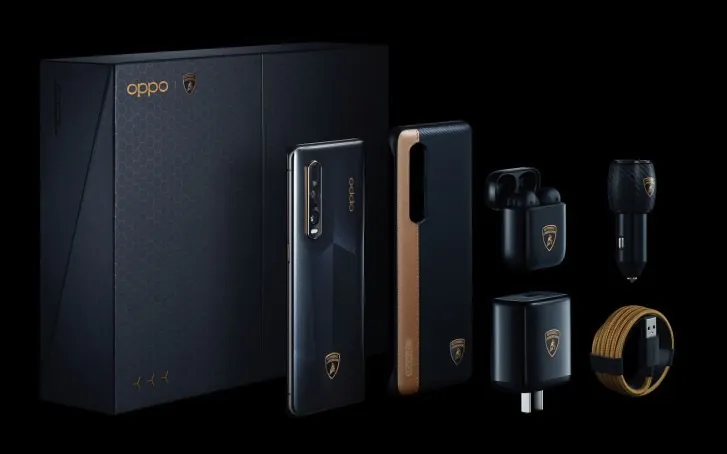 Huawei + KFC
If you didn't know, we inform you: KFC is very popular in China. And for the 30th anniversary on the Chinese market, a special version of the Huawei Enjoy 7 Plus was released in bright red with an engraved logo showing the famous Colonel Sanders.
Read also: Moto G100 Review: Not a Computer, But It's Close 
As a bonus: movie smartphones
Buyers of hi-end smartphones love blockbusters about superheroes. Not surprisingly, many branded devices have been released to cater to that demographic. It all started in 2015 with the Galaxy S6 Edge Iron Man Edition. It featured themed wallpaper and icons, as well as cool wireless charging.
The following year, Samsung crossed paths with DC Universe and introduced the Galaxy S7 Edge Injustice Edition in a bright box with bat wings and a special case included. And the bat smartphones themselves got a golden logo on the shiny black back. Gadgets were available in limited quantities.
Among the fans of the comics were OnePlus with the OnePlus 6 Avengers Edition. The model stood out with the back panel, logo and cool case in the form of an ironman mask.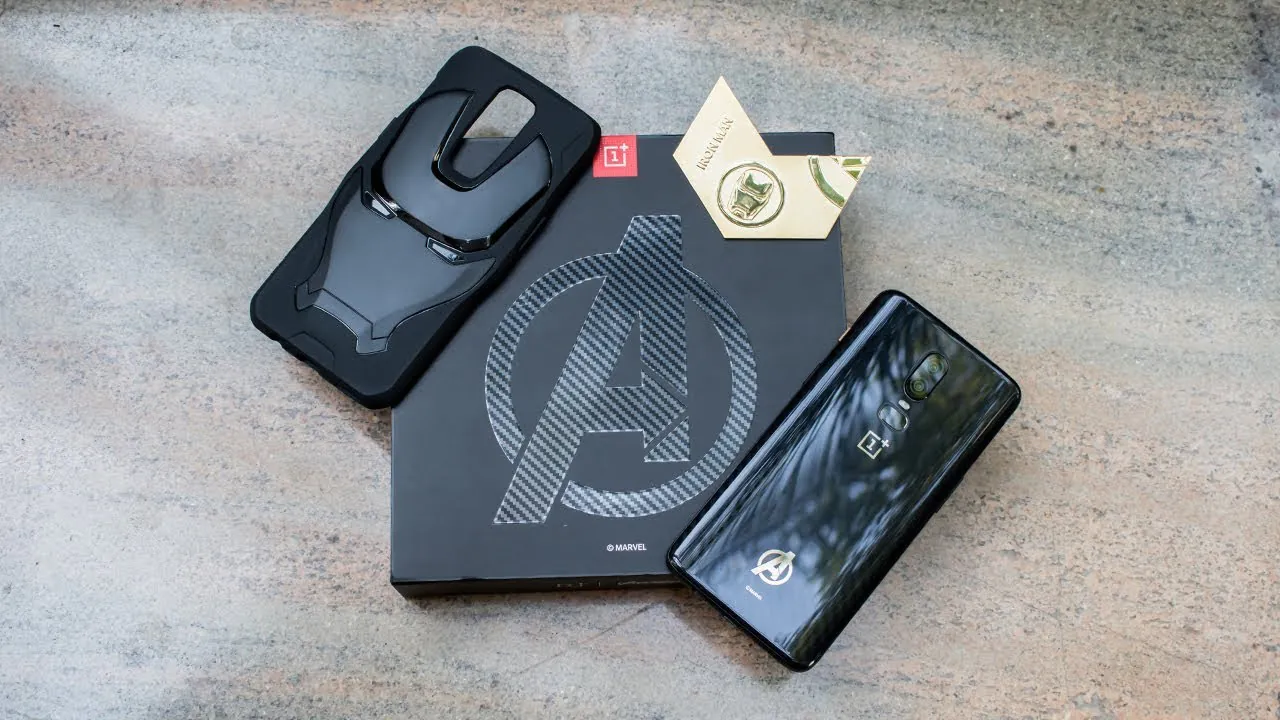 The same OnePlus had OnePlus 5T Star Wars Limited Edition, timed to coincide with the distribution of the The Last Jedi.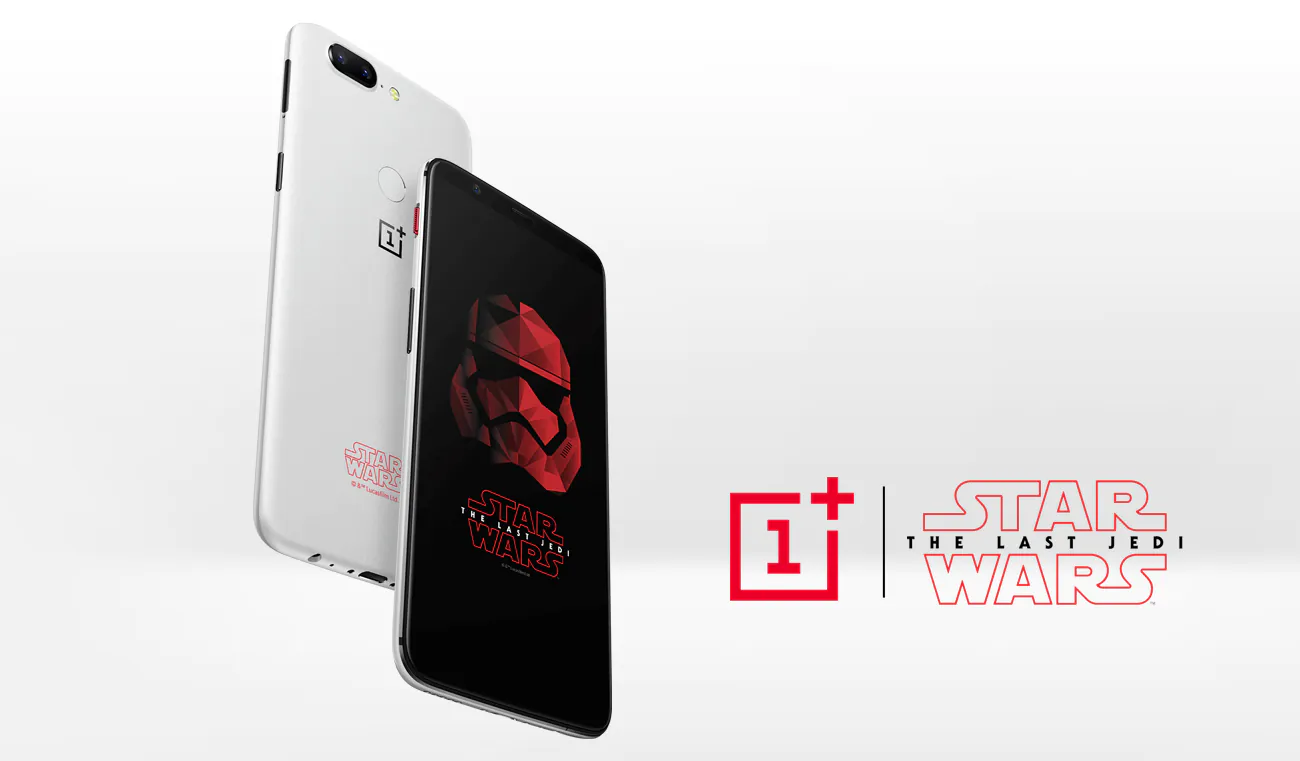 Samsung went on to make a Star Wars-themed device as well with its Galaxy Note 10 Plus Star Wars Edition (2019). The box included a bright red stylus, wireless headphones and a thematic case.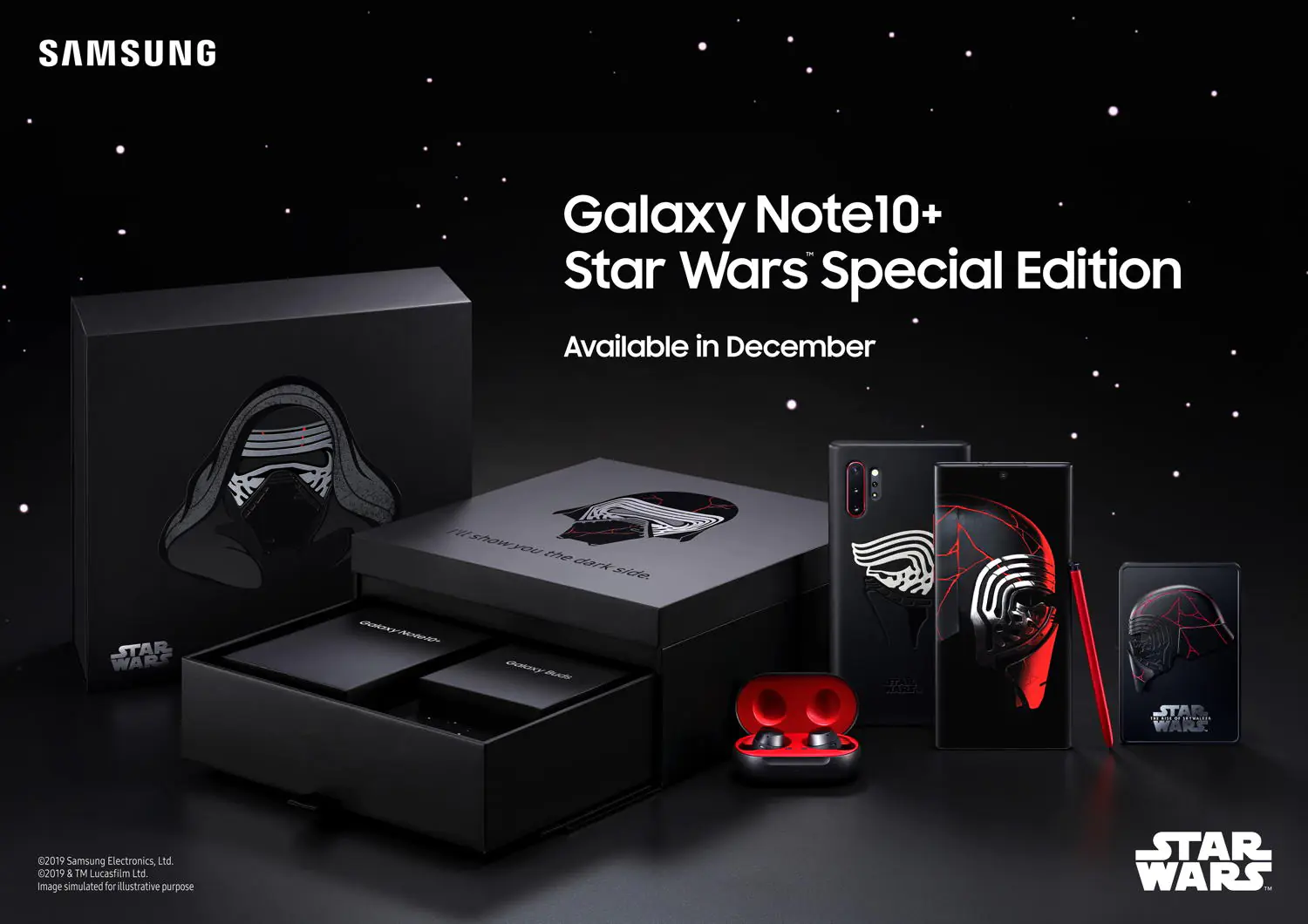 OPPOs also released the beautiful F11 Pro Marvel Avengers Limited Edition with the Captain America logo.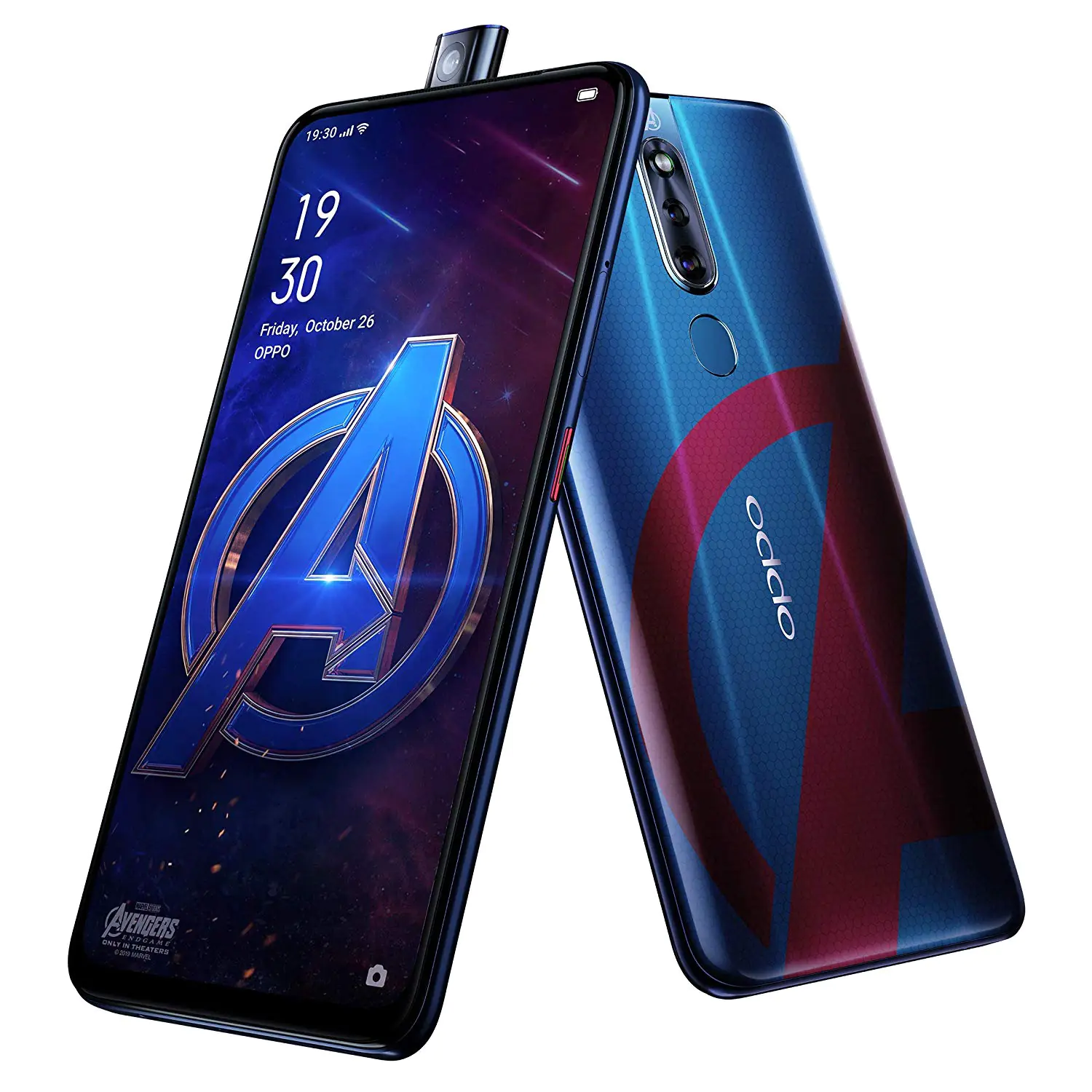 Maybe someone remembers the Motorola Droid 2 R2-D2 from 2010? Those were the days!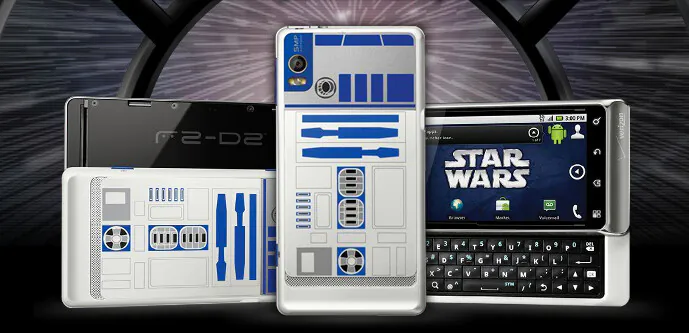 On this beautiful note we will complete our selection. Now it's your turn to write in the comments which partnership you liked the most. Or maybe we forgot to mention the interesting cooperation of some other companies?
P.S. Oh, how could we forget about the HTC Butterfly S Hello Kitty Limited Edition (2013)!