This time, I was lucky enough to get my hands on the new ultra-budget fitness tracker Huawei Band 4e. In this review, I will try to tell you what's good and what leaves much to be desired.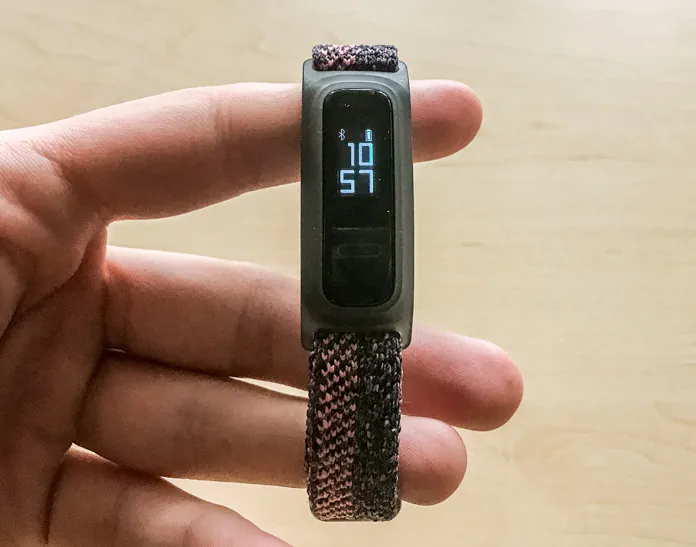 Technical specifications of Huawei Band 4e
Display: black and white PMOLED screen, 48 × 88 pixels, 0.5 inches
Microprocessor: 32-bit ARM Cortex-M4
ROM: 384 KB
RAM: 1 MB
Battery: 77 mAh
Charging time: about 1 hour
14 days of work: HUAWEI TruSleep, heart rate monitoring (smart mode) turned on, turning on the screen when raising the wrist is available.
Water Resistance Degree: 5 ATM
Charging Port: USB
Smartphone OS Support: Android 4.4 or later, iOS 9.0 or later
Communications: Bluetooth 4.2
Case dimensions (length × width × thickness): 40.5 mm (over the entire length without a strap) × 14.8 mm × 11.2 mm
Strap: 210 mm × 15 mm
Case Material: Plastic
Band material: recyclable textile
Weight: 13 g (including strap)
Colors: Gray, Yellow, Coral, Green, Red, Purple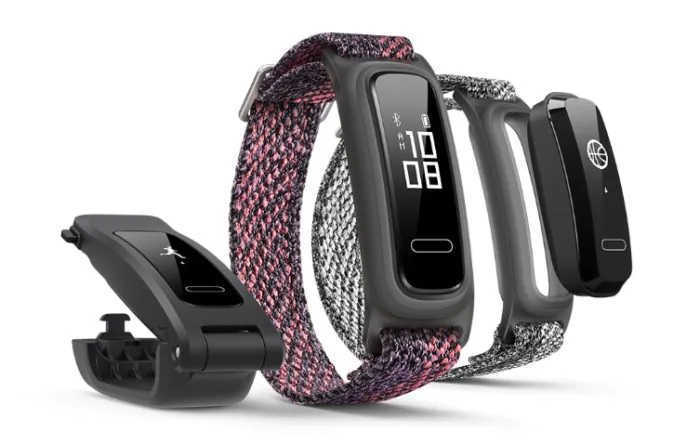 Cost
Huawei Band 4e costs about $20. Surprisingly cheap for a device from a well-known brand.
Huawei Band 4e functionality
As for the functions of this tracker, at first glance everything is rather poor from the point of view of an ordinary consumer, it's obviously an entry-level device with basic functions: time, date, steps, distance, calories, sleep tracking, alarm clock, phone search. And of course notifications that come from a smartphone.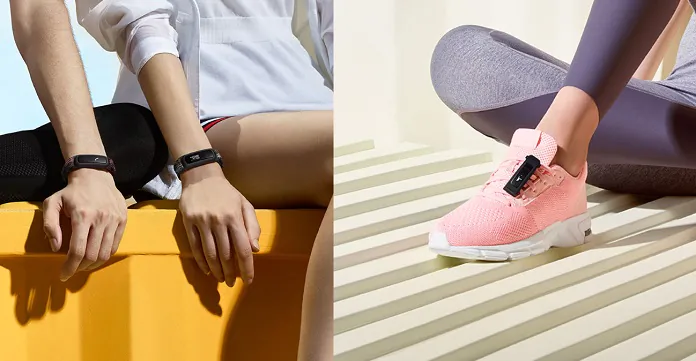 But there is one key feature of this device aimed at training. Thanks to the 6-axis motion sensor, the tracker collects extended and accurate data about activity in running mode – foot position, the intensity and time of contact of the foot with the surface, rhythm, and so on.
A nice addition is the basketball mode, which tracks movements during the game and evaluates the results of sports activity. Among the main indicators of analysis are jumping, sprints, load on the lower body and the like. All of that makes Huawei Band 4e a unique product for basketball players that has no alternatives on the market.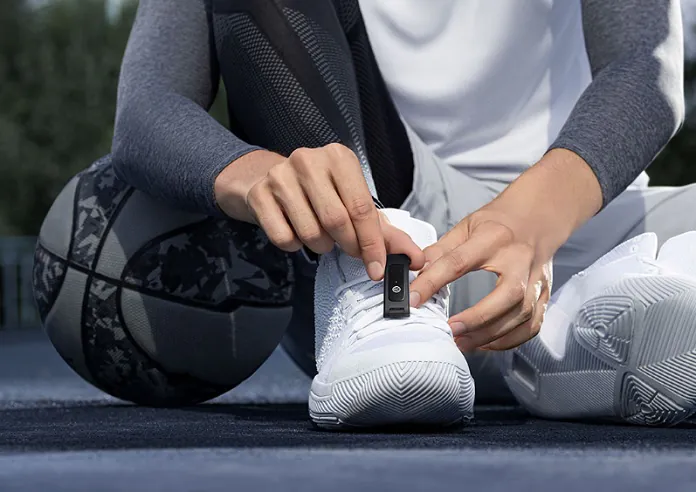 For the training mode you better attach the tracker to the sneakers using the special mount that comes in the box.
The tracker has one weird omission: why is there no heart rate sensor? A mystery.
What's in the box
So, in the box we find: a fitness tracker, a USB charging module, a strap, a fastener for a sneaker and an instruction manual.
Design and materials
As for the design, everything is as simple and concise as possible (minimalism, you might call it): a flat shape with rounded corners and edges. The screen is embedded in a thin plastic frame of dark gray color.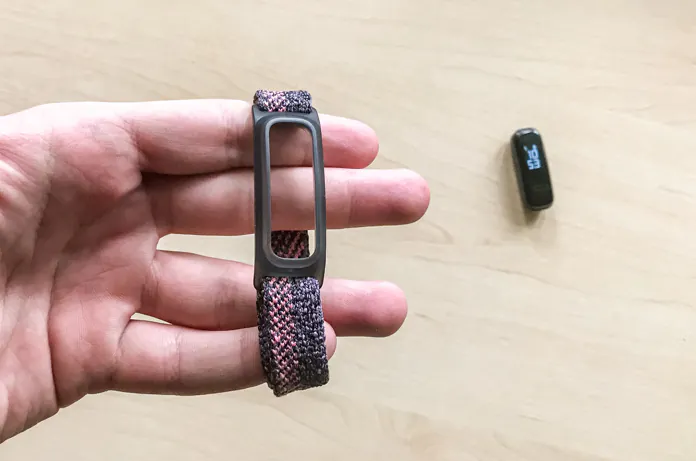 Below the screen is a wide touch button that serves as a switch between displaying time, steps, calories burned and other activity indicators for the current day.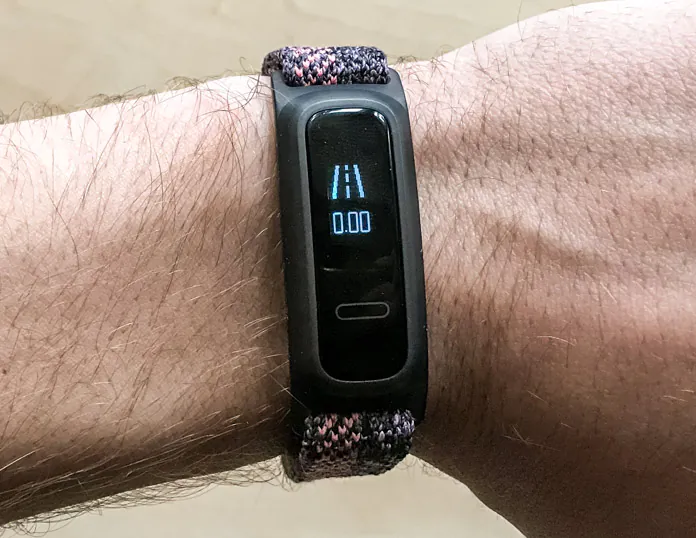 The dimensions of the module are small and it is extremely light. Wearing it on your hand is equivalent of wearing a rubber bracelet, you probably won't feel it.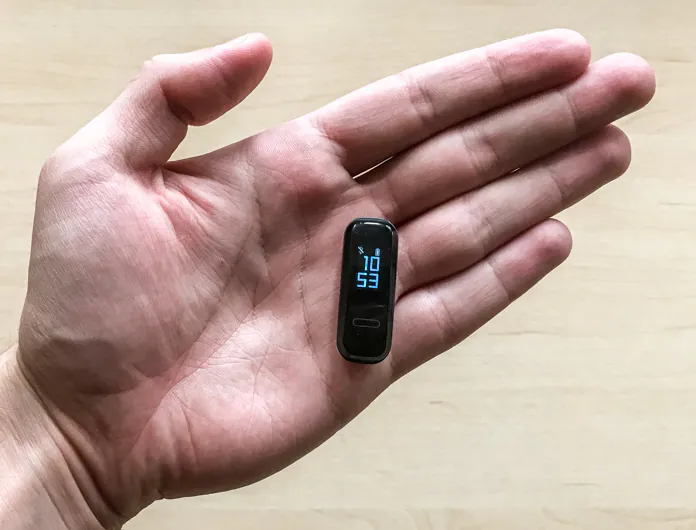 The front panel includes a screen covered with a protective glass with an oleophobic coating and a touch button below, which was mentioned earlier. And perhaps this is all that is worth knowing about it.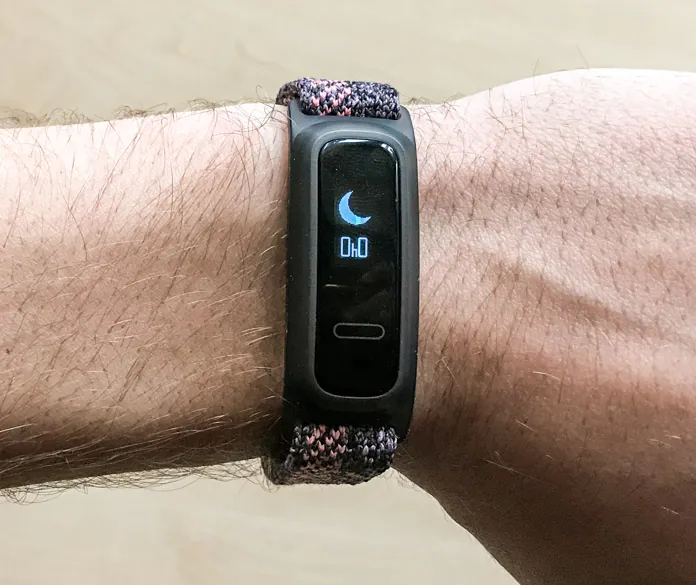 As noted earlier, the fitness tracker is protected against moisture. Water resistance up to 50 meters, which means you can go to shower without worrying or swim in a pool.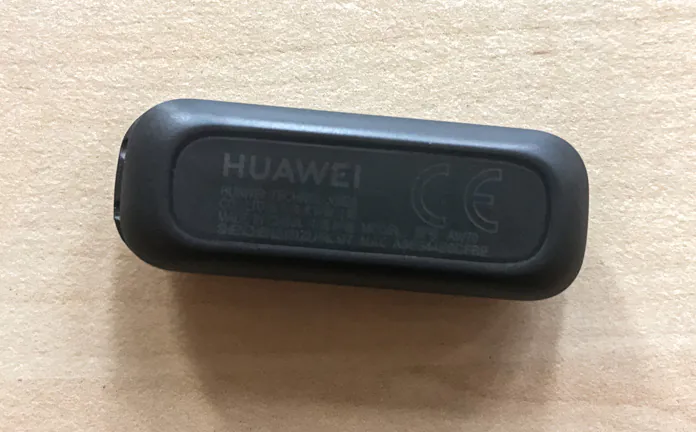 We have purely utilitarian color options: black and black. But the straps contain the whole variety of palettes and you can choose the color to your taste: gray, yellow, coral, green, red, purple.

If you go a little deeper into the description of the strap itself, then we can note the fact that it is made from recycled materials (let's save the Earth together) and resembles a female elastic band for hair with a length adjuster.
Huawei Band 4e battery life
The tracker has a battery with a capacity of 77 mAh. The manufacturer assures that, according to laboratory studies, you can use the tracker for 14 days in normal mode. And in standby mode (whatever that means) it can live up to 21 days.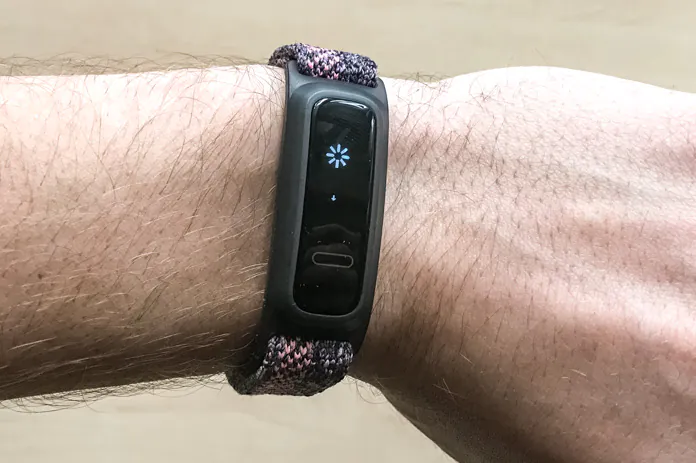 In practice, the numbers coincided. On one charge I operated the bracelet for 13-14 days.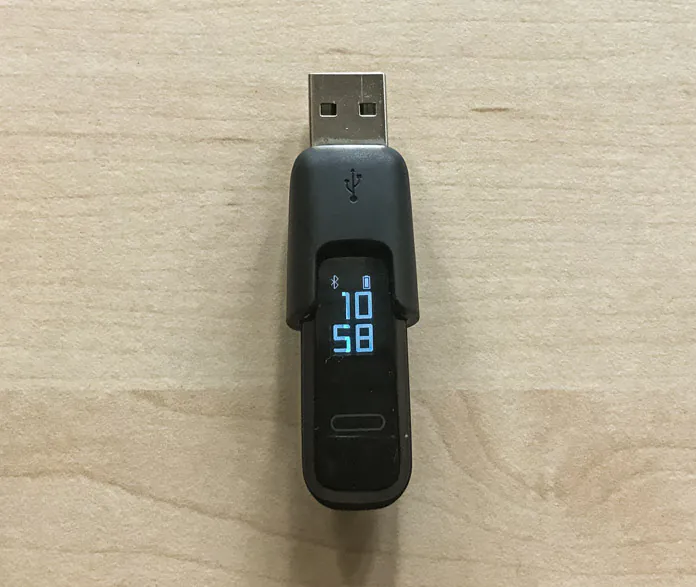 To charge, we take out the "core" of the fitness bracelet from the strap and insert it into the USB charging module, then we connect it to the USB of the computer or to the charger.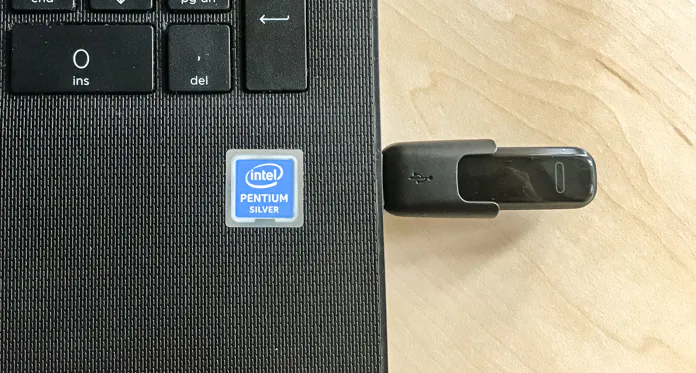 Interface and Management
The whole interface here consists only of b/w icons (minimalism in action), and all control is tied to one touch button below the screen. The first item is the date and time, followed by the steps, then the distance traveled in meters, then the calories, followed by the sleep mode and finally the system items (reset, reboot, shutdown and information).
Smartphone app
There is nothing new, to configure the tracker and collect statistics we use the well-known proprietary Huawei Health application.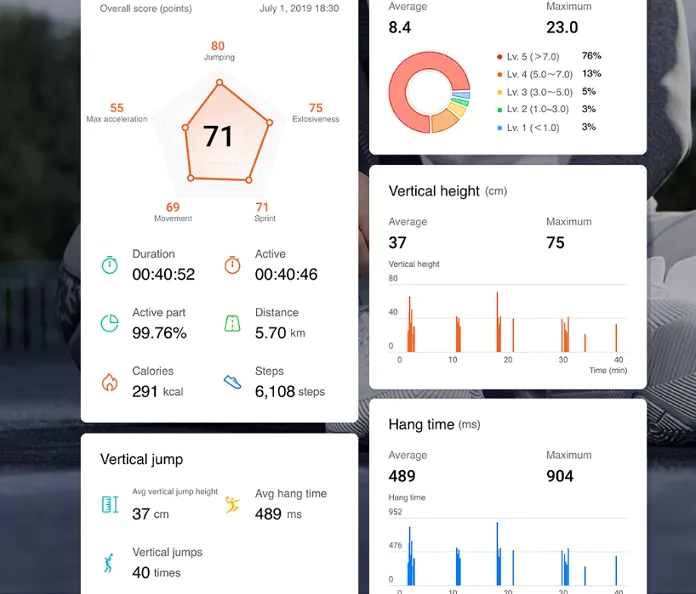 It has already been described in detail in other reviews of Huawei and Honor fitness trackers, so I just recommend reading the other reviews.
And by the way, maybe you will understand that the functionality of the Huawei Band 4e is not enough for you and choose a more expensive solution.
Verdict
So, what do we have? It is impossible to single out any conceptually new feature or design solution, which clearly distinguish it from an infinite mass of other fitness trackers from other well-known or little-known brands.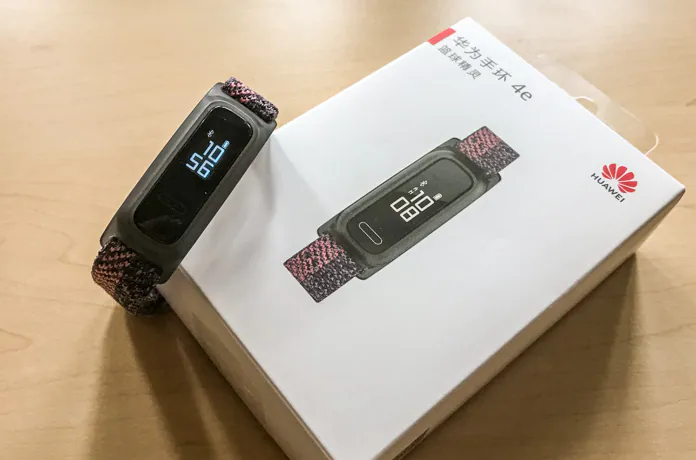 Why buy it? Huawei Band 4e offers a unique basketball mode (I've never seen it before), overall stability and good battery life. And all this is supported by a minimalist design and low price. Alas, I can't find other reasons for acquiring the tracker… But maybe that's already enough for you.
Subscribe to our accounts: