The topic of mobile controllers is a tired one. After seeing about a hundred or so products of varying degrees of flimsiness, I am just about burned out. And yet, I have patience for Backbone — the company that managed to make good on its promise to create a convenient mobile controller. And this summer, it received an inconsequential update by adopting the colors and stylings of a PS5. It's not only distinctive but also more logical for those who never got to remember Xbox-styled buttons. But should you splurge if you already have one?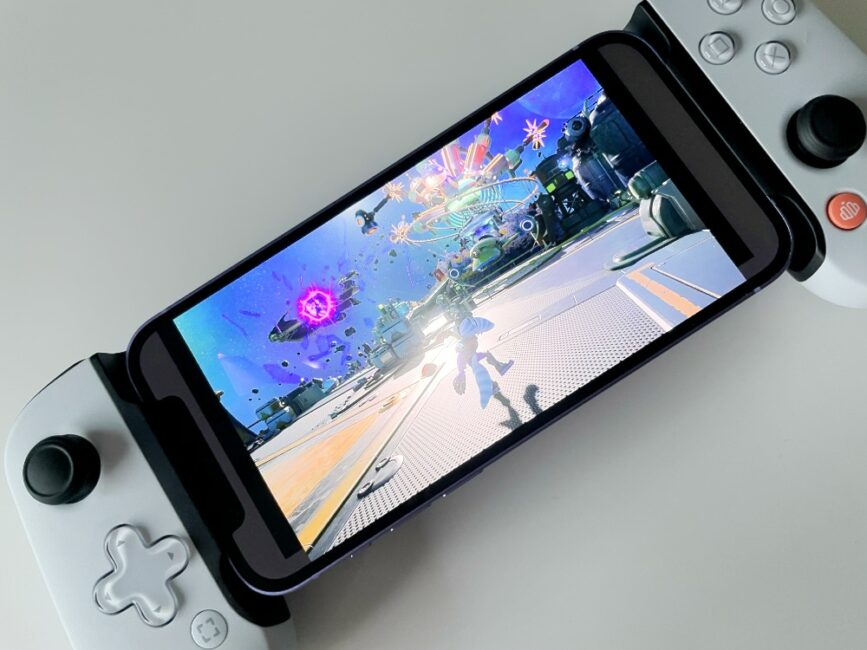 The hotness
Let me remind you that the original Backbone controller was released in 2020. It was a success and quickly gained a small army of loyal fans. The idea is simple: it's a universal controller for every kind of iPhone (there are Android editions as well) with two analog sticks, four bumper buttons, and a D-pad. You also get Lightning passthrough charging (no need to charge the controller itself) and a 3.5mm headphone port.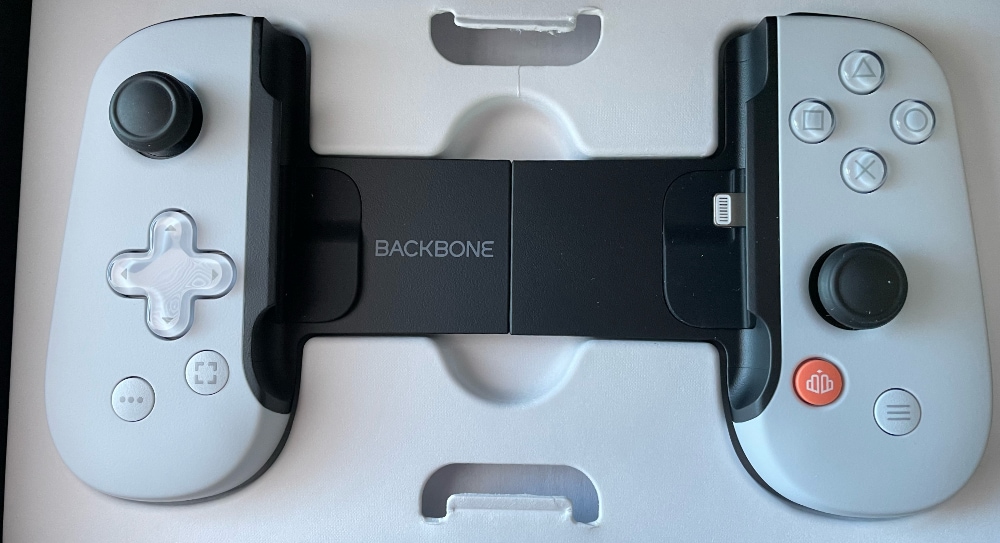 The new edition is not at all different, except externally. Now it does look a lot like it's come from Sony, with its white finish and characteristic button icons. And yet something is not right here: the analog sticks are still arranged in the asymmetrical Xbox manner. It doesn't really make sense because, as we all know, Sony would never release a gamepad with such an arrangement. Backbone has done everything right and missed such a crucial moment. Is it a dealbreaker? Not quite, but it's still bizarre to me.
Overall, I like the look and feel of it. It's pretty sturdy; nothing feels cheap. The buttons are pleasant to push, and even the sticks, which are about the size of Nintendo Switch's sticks, feel better than Joy-Cons. It's light, too. The D-pad is feels like a good middle ground between DualSense's (too soft) and Xbox's (a bit too hard).
Read also: GameSir X3 Type-C review: new mobile gamepad with a cooler
Software
Backbone One is not just a pretty face; it also comes with proprietary software to make your mobile gaming experience much more pleasant. It looks a bit like they tried to imitate an interface of a handheld to make you forget you're playing on a phone. I applaud the decision, and the app is quite lovely, with a 1080p/60fps screen recording feature and a snappy UI. 
By far, the worse part of the package is that Backbone One PlayStation Edition does not in any way modify the button prompts when playing mobile games. I am sure my PlayStation brethren were hoping to get rid of the A, B, X, Y hegemony, but alas. All third-party games still exist in the Xbox world, and a new coat of paint did not change that. It's understandable but still disappointing. The PlayStation part of Backbone One PlayStation Edition doesn't seem that prominent after all, which is doubly strange as this is the official PlayStation product.
Read also: Nintendo Switch OLED review: The handheld is all grown up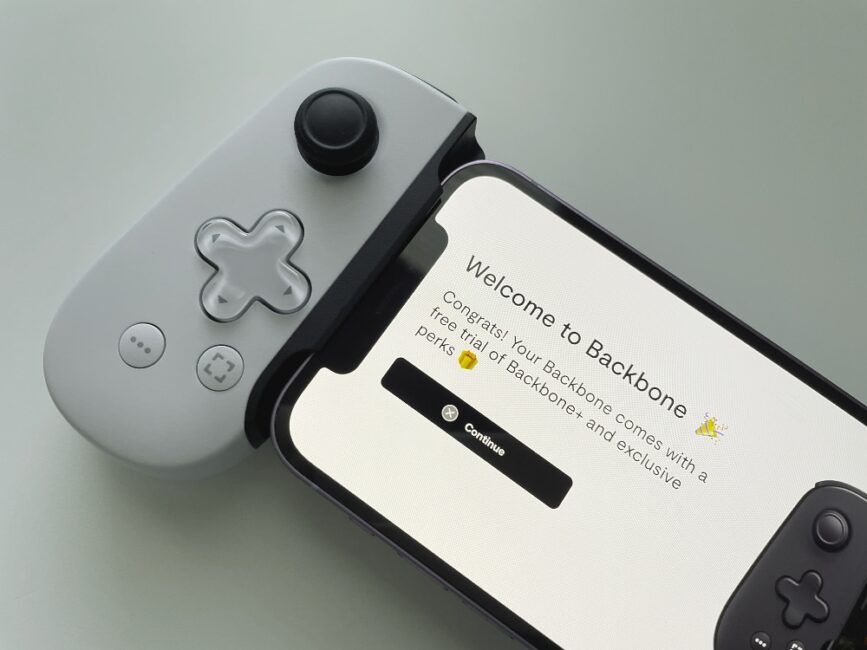 The app offers a selection of games from every possible source, from Apple Arcade to the PS Store. There are game recommendations and everything you might want. So, all is good except that it's not free. Nope: Backbone has a subscription service — yay, another one of those. It's called Backbone+ and will cost you $49.99 a year. The good news is, all new buyers will get one for free. 
The Backbone+ membership includes "exclusive perks, like free trials for Xbox Game Pass Ultimate, Discord Nitro and in-game items," as per the official website. Neat, although I didn't get any of those perks for some reason. Backbone did send me a three months Nitro for Discord, but when trying to validate it, all I got was a "Bad Request" error. 
Honestly, the app is excellent, but whether it's worth the price is for you to decide. Thankfully, you get a whole year to make up your mind.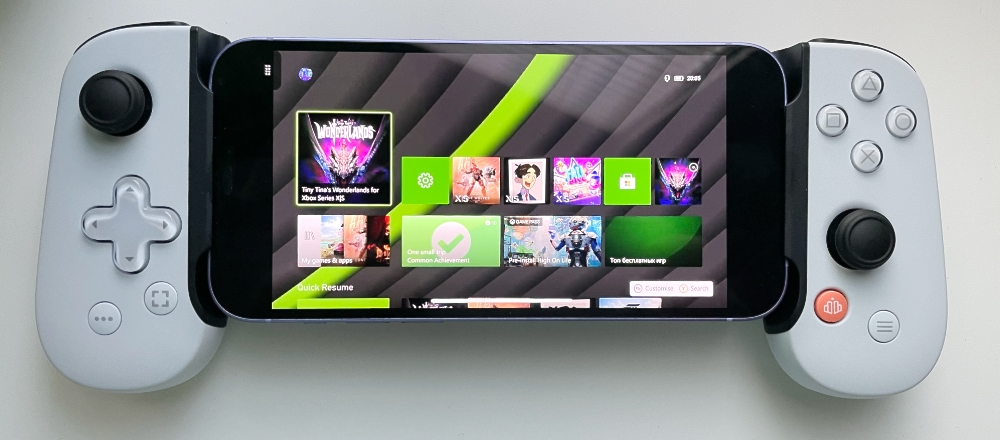 The games
As you probably know, there aren't any PlayStation games on mobile. Well, it's not strictly true, but you get my point: there are no Uncharteds or Killzones for iPhone, and Sony does not offer cloud-based services on mobile, and all that remains is Sony's Remote Play app for the PS4 and the PS5.
When it comes to Remote Play, I am not a huge fan, to be honest. It's a great idea, but the execution has never been stellar. Some people enjoy it; some can never get it to work right. I am among the latter: it always worked for me, but never steady enough to enjoy the most of my library. It's best for slow games like Disco Elysium, but that game is better played on an iPad and not on a smaller iPhone screen. You can also use the Backbone app on your tablet, but the controller does not stretch that wide (while it sounds ridiculous, I am sure Backbone can do something for iPad Mini). 
I also have to point out that Backbone One PlayStation Edition does not support DualSense's unique features like those cool haptics or adaptive triggers. It resembles the official controller in no way except for buttons and the color scheme. That means some games remain virtually unplayable this way: you lose a lot when playing most PlayStation exclusives. As far as I can tell, there's no virtual touchpad button as well. Once again, amazingly little PlayStation features for a licensed PlayStation product.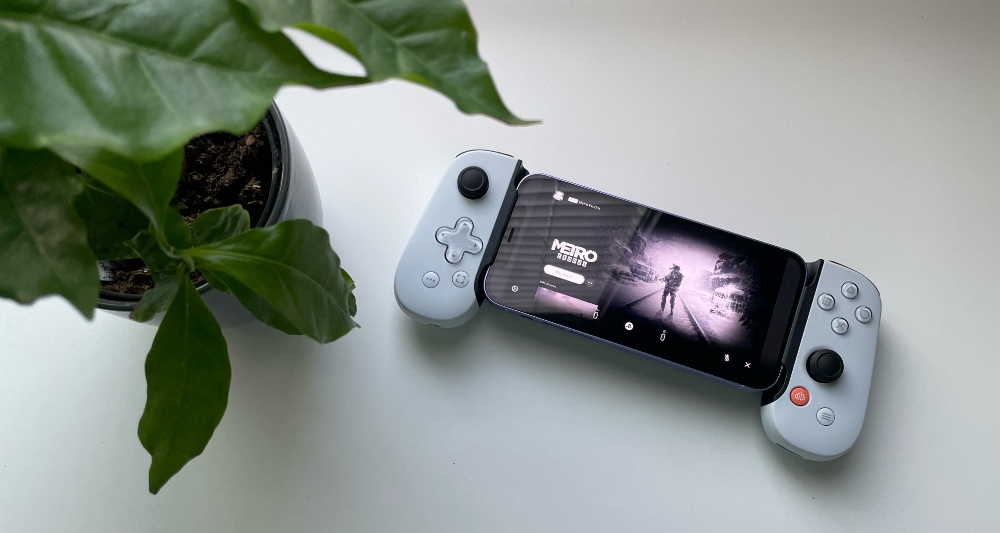 I tested Backbone One PlayStation Edition with a few different games, from Tony Hawk's Pro Skater 1 + 2 to OlliOlli World and Ratchet & Clank: Rift Apart. Was it playable? Quite so. It was extremely comfortable, but the nature of Remote Play got in the way of true gaming bliss. The lag was there, especially when moving the camera in Rift Apart. Sony's app also worsened with the latest update, introducing the ugly grey bars on the sides. The aspect ratio of the iPhone is already less than perfect as the picture can't stretch across the screen (the big notch doesn't help either), but in the past, the unused screen area remained black without drawing attention to itself. Now it looks bad. Is it Backbone's fault? Not at all. Thank Sony for that.
I also tried playing remotely on Xbox Series X and got about the same result. Shooting goblins in Tiny Tina's Wonderlands is pleasant enough, but the picture quality is noticeably worse (Sony at least does support HDR, while Xbox seemingly does not). Still, it works, even though it's weird playing Halo with Sony's buttons.
I don't have Stadia, but I am sure it's a great little controller for it. The OG design makes more sense for it, however. 
Verdict
The Backbone One PlayStation Edition is the same old Backbone One — a highly comfortable mobile controller with good software and build quality. But we expected a bit more from the first official PS iPhone controller. There are painfully few PlayStation features and basically no real improvements over the previous version. It's a fantastic Christmas present for a PlayStation fan and, overall, a neat inexpensive product that works. I just wish a little more care went into designing it. Having a licensed PlayStation gamepad with an Xbox-esque arrangement of buttons is too weird for me to accept.