As a result of hostilities in Ukraine, millions of people lost their homes and jobs. More than 10 million citizens of our country have become IDPs. Mostly women and children. And in their new location the able-bodied population faced the problem of employment. However, for some women, the initiative of the Project Institute fund with the support of the Ministry of Culture and the national project of entrepreneurship and export development "Dia.Business" might become the rescue circle.
The idea is to create an international fundraising program, which aims to raise about $5 million for 5,000 scholarships in 2022. That is, 5,000 Ukrainian women will be able to retrain and receive a source of income.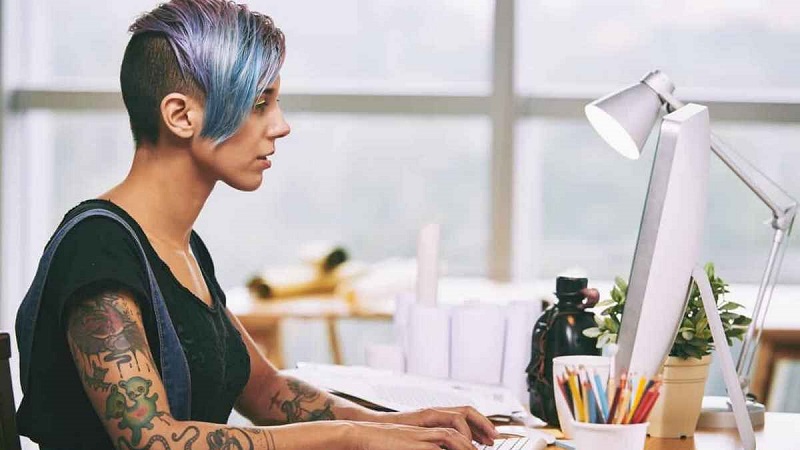 "For its part, the Projector Institute invests $500,000 in the fund and also covers 10% of each scholarship. The funds will be spent on the creation and launch of ten short intensive programs, after which participants will be able to start a new career path," – the statement reads.
It will also provide career support to all participants of the Projector Institute initiative, namely:
will open access to the job listings database;
will help communicate with potential employers;
will help in compiling a resume;
will teach how to pass interviews, etc.
According to the report, Projector Institute is preparing ten intensive programs for the study of Ukrainian women in the following areas:
Interface Designer;
Graphic Design;
Project Management;
SEO Specialist;
PPC Specialist;
Motion Design;
Data Scientist;
Data Analyst;
Front-end Developer (in development);
QA Specialist (during development).
Requirements for participants:
Being a Ukrainian woman who lost her job due to the war and was forced to change her place of residence;
Desire to start learning a new creative or tech profession;
Proficiency in English: Intermediate and above
Groups will begin to form immediately after the first tranche. You can fill out the form here. The Fund will accept applications in several stages. Acceptance of applications for the first stage lasts from April 6 to April 26, 2022. You can find out more about the fund here.
You can also help Ukraine fight with Russian occupants via Savelife or via an official page of the National Bank of Ukraine.
Read also: