Following allegations that Russian troops have killed large numbers of people in the Ukrainian city of Bucha, the United Nations General Assembly (UNGA) is due to hold a vote on April 7 to exclude Russia from the UN Human Rights Council. This is done in order to send a signal to Moscow that they need to stop their aggression. In his address to the UN Security Council, Ukrainian President Volodymyr Zelensky criticized the UN for not using harsh action against Russia.
Earlier, USA and UK have also asked the UN Human Rights Council to exclude Russia. US Ambassador to the UN Linda Thomas-Greenfield said on April 4 in Bucharest, Romania, that Russia's membership in the Human Rights Council is a farce and it is wrong. She also believes that it's time for the UN General Assembly to vote for its removal, according to Radio Free Europe. She visited Romania to see the country's border with Ukraine and learn how it copes with the huge flow of migrants.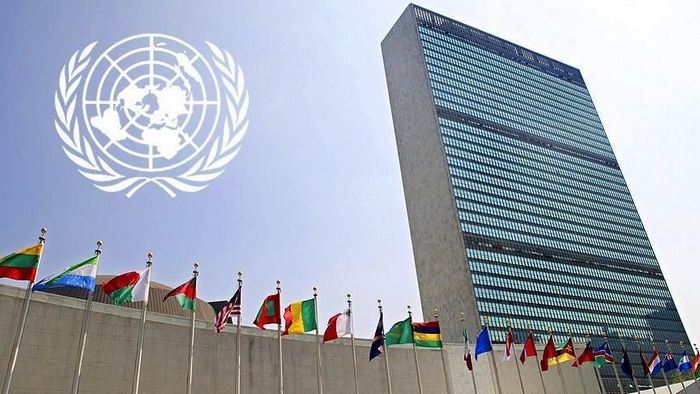 Speaking in New York, Russia's permanent representative to the UN, Vasily Nebenzya, called the proposal to expel Russia from the Human Rights Council "unbelievable", adding that it would damage the peace talks. Nebenzya said it was unprecedented and would not contribute to peace talks between Russia and Ukraine. The spokesman also confirmed that Russia denies allegations of atrocities in Bucha, claiming that the video was fabricated. He said that at a meeting of the UN Security Council on April 7, Russia will provide additional evidence on this issue. If anyone does not know – hundreds of bodies were found after the withdrawal of Russian troops from Bucha, located on the outskirts of Kiev in the northwest.
Expelling Russia from the Council will require the support of at least two-thirds of the 193 UN members. Russia invaded Ukraine on February 24, and since then the UN General Assembly has passed two resolutions condemning Russia, each with at least 140 votes in favor.
You can also help Ukraine fight with Russian occupants via Savelife or via an official page of the National Bank of Ukraine.
Read also: