This morning, many users of the Samsung Galaxy Buds Pro earbuds received the firmware update code R190XXU0AUD5. Among other standard "stability and reliability improvements", this update brings some really cool and much requested features. If you are the owner of this model and have not updated yet, we strongly recommend that you check the Galaxy Wearable utility.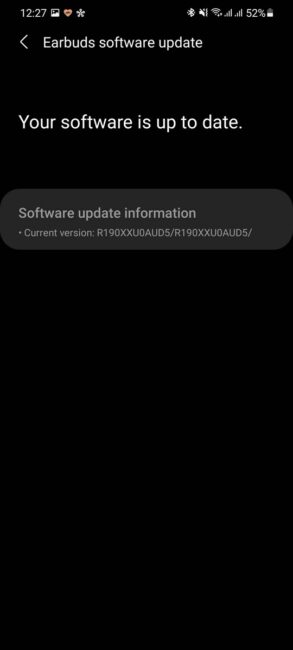 Read also:Samsung Galaxy Buds Pro review: TWS earbuds with unique features and a couple of compromises
Galaxy Buds Pro has got an accelerometer!
At the time of the release of the Galaxy Buds Pro, many users noticed the lack of a feature  that was present in the Galaxy Buds+, namely double tapping on the body to control the volume. In this regard, some experts even began to suspect that Samsung simply removed the accelerometer from the new headset, although in some specifications the presence of this sensor was mentioned. The manufacturer did not comment on this issue in any way.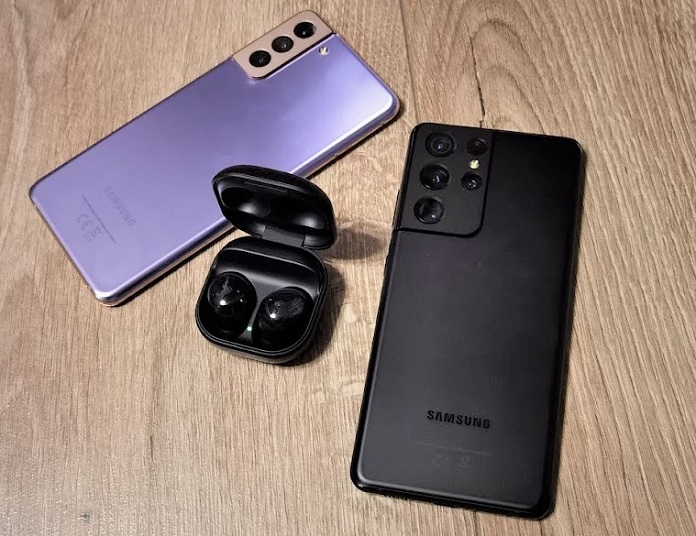 This is an alternative control method which does not use the touch panel, but the accelerometer function. With its help you can perform double tapping on the device, earlobe or tragus, and even near the ear. This function is especially useful in winter, as the volume can be adjusted even through a hat or hood.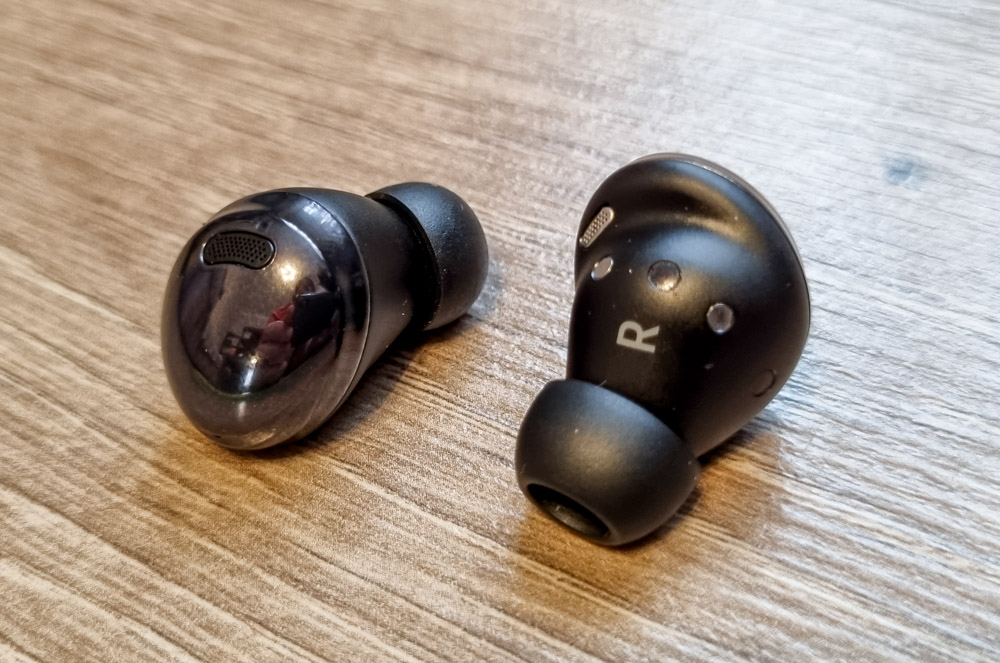 The Galaxy Buds Pro's touch controls are limited to single-tap (play/pause), double and triple-tap (track switching), and touch and hold actions. The last action is customizable, and you can assign either volume control or noise control/Ambient sound to it, as well as the voice assistant. That is, it is impossible to get full controls, you must choose one of the actions.
And just here the accelerometer comes to the rescue. Thanks to it you can adjust the volume, which means that the remaining actions can be determined by the touch and hold action of the right and left earphones. Thus, the user gets full control of all functions directly from the buds, which is very convenient.
After the update, the function must be activated in the Labs menu: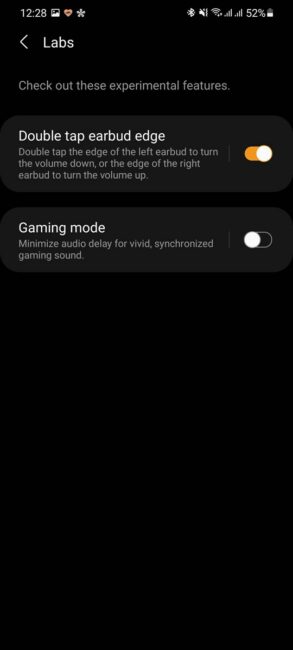 Switch noise controls
After upgrading to R190XXU0AUD5 in the Touch and hold settings you select the Switch noise controls option; you can click on the gear next to it and define one of three options for the preferred mode of switching between the two parameters:
Read also: