Grand Theft Auto IV Mobile can now be downloaded to your Android smartphone. This is not an official app from the developers of Rockstar Games. The developers of the fans are responsible for the creation of GTA IV.
The game is still in the testing stage, so there may be optimization problems and errors in it. You won't be able to run GTA IV on some smartphones, but it's worth a try. Do not pay attention to the shortcomings, just enjoy the game.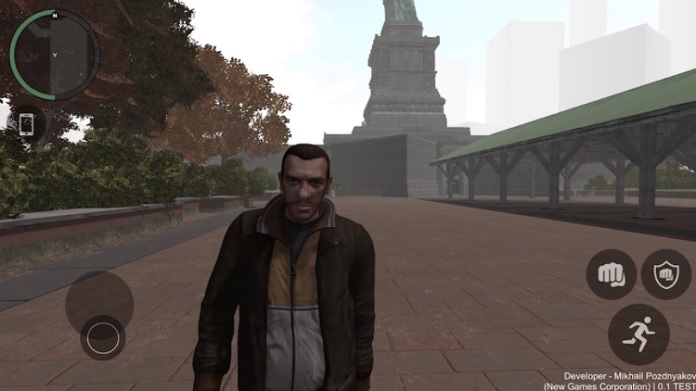 The player controls Niko Bellik, an emigrant from Eastern Europe. He can get into fights with passers-by, drive cars, use his arsenal of weapons. The plot is based on the hero's confrontation with the Albanian and Russian mafia.
The main character is Niko Belik.
Familiar locations transferred from the original game.
The same NPS.
All character animations are saved.
Driving, shooting, swimming.
The Island of Happiness.
Changing the time of day.
Original menus, maps, loading screen and other interesting details.
Important! This is the beta version of GTA IV, which continues to be improved and expanded. So far, it has a stripped-down gameplay, but already a large map and pleasant controls. The latest versions have an RPG, some cool cars, improved radio and traffic physics. There are 9 NPCs and a small series of tasks. In GTA 4 APK there are several locations from the computer version of the game.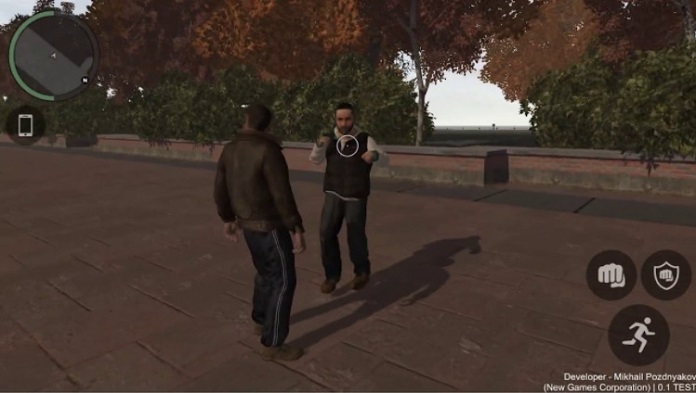 You can't download GTA IV from the official Google Play store right now, but on ApkVision.com there is already a link to download the APK file: https://apkvision.com/games/action/gta-4-grand-theft-auto-iv-44605/