A group of researchers from the Massachusetts Institute of Technology (MIT) trained the Mini Cheetah robots to attack and defend soccer gates. And this makes practical sense.
Some of the challenges and solutions of robotics have an immediately clear application. Others focus on helping solve broader problems that scientists may face in the future. Teaching little robots to play soccer against each other fits into the latter category.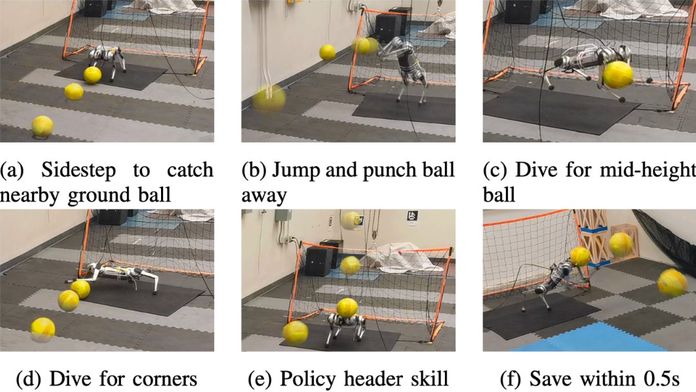 The authors of the paper, which describes the use of reinforcement learning to give Mini Cheetah robots goalkeeping skills, say that playing soccer is quite a challenge for the quadrupeds. It combines highly dynamic movements with precise and quick manipulation of the object (ball). The robot must react to the ball flying in its direction and intercept it with the help of dynamic maneuvers in a very short period of time – usually less than one second.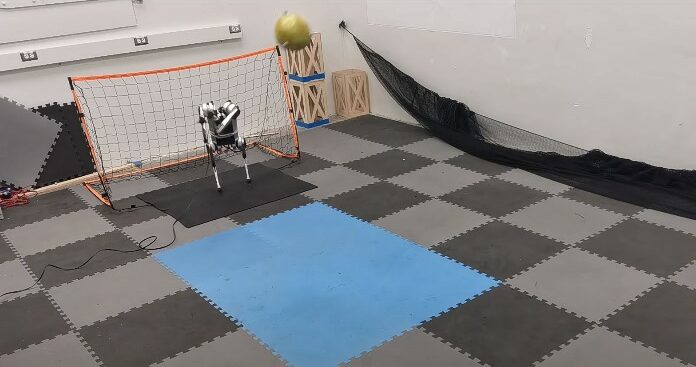 In their work, scientists solve this problem using a hierarchical system of reinforcement learning. Essentially, the robot must lock on to the projectile and maneuver to block the ball in less than a second. The parameters of the robot are determined in the emulator, and the Mini Cheetah uses three basic movements – side steps, diving into the corner of the gate, and jumping, with which it blocks the projectile on its way to the target, determining its trajectory. It is also desirable that after jumping into the upper corner of the gate, the robot lands safely on its feet.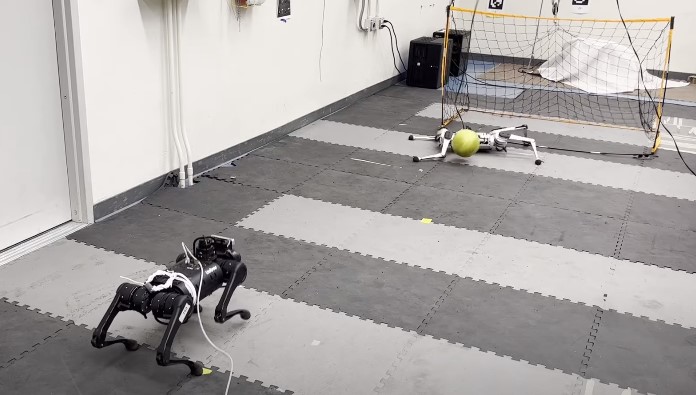 The movement for each goalkeeping skill is programmed by hand and then the system is tested in simulation before being put directly to work. When intercepting the ball, it chooses which of the robot's skills will allow it to cross the trajectory of the ball's flight in the most stable and energy-efficient manner.
To test the program's effectiveness, the team pitted the Mini Cheetah against both humans and similar Mini Cheetahs. It is noteworthy that the basic structure used by the robot to defend the gate can also be used for attack. The authors of the article note: "In this work, we focused solely on the goalkeeping task, but the proposed framework can be extended to other scenarios, such as multi-skill soccer ball kicking."
According to stats, the best football goalkeepers of the English Premier League are able to repel approximately 80% of shots on goal. This is actually a great indicator. But not as good as the 87.5% of shots that a 9 kg four-legged robot can catch. In its small gates and against small children who make small shots, the Mini Cheetah proved to be a great goalkeeper.
You can also help Ukraine fight with Russian occupants via Savelife or via an official page of the National Bank of Ukraine.
Recommended reading: