The first fully commercial mission to the International Space Station started yesterday in Florida with a crew of four from Axiom Space. NASA sees this partnership as a key step toward its goal of commercializing the space region known as the Low Earth Orbit, which allows the agency to focus on more ambitious projects in deeper space.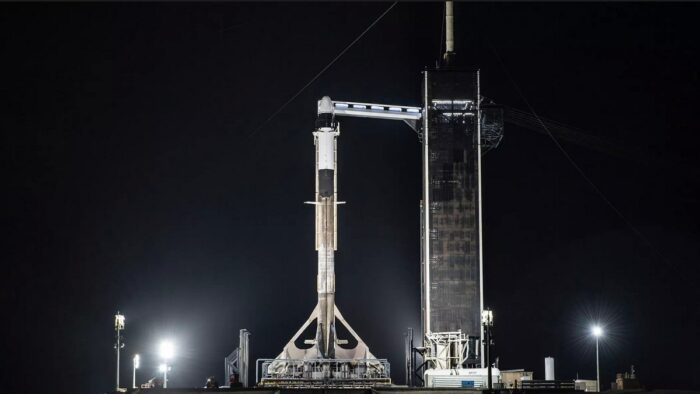 The SpaceX Falcon 9 rocket with the Crew Dragon Endeavor capsule launched at 8:15 pm Kyiv time from the Kennedy Space Center. "We are taking commercial business from Earth and placing it in space," said NASA chief Bill Nelson before the launch.
The Axiom-1 mission is commanded by former NASA astronaut Michael Lopez-Allegria, who has dual US and Spanish citizenship and has flown four times in his 20-year career and last visited the ISS in 2007. He was joined by three commercial crew members: American real estate investor Larry Connor, Canadian investor and philanthropist Mark Pathy and former Israeli fighter pilot, investor and philanthropist Eytan Stibbe. The well-known ticket price, which includes eight days in the outpost, is $55 million.
But unlike recent suborbital, attention-grabbing flights by Blue Origin and Virgin Galactic, Axiom says its mission should not be seen as tourism.
On board of the ISS, which rotates at an altitude of 400 km above sea level, the quartet will carry out research projects, including a demonstration of MIT technology of intelligent tiles that form a robotic swarm and self-assemble into space architecture.
Another experiment involves the use of cancer stem cells to grow mini-tumors, and then use the accelerated aging under microgravity to detect early changes in these tumors to improve early detection of cancer on Earth.
In addition, crew member Stibbe plans to pay tribute to his friend Ilan Ramon, the first Israeli astronaut to die in the 2003 Columbia spacecraft crash when the spacecraft crashed in the atmosphere. Pages preserved from Ramon's space diary, as well as souvenirs from his children, will be delivered to ISS by Stibbe.

The Axiom-1 crew will live and work with the station's permanent crew: there are currently three Americans and a German from the United States side and three Russians from Russia's side.
Houston-based Axiom, founded in 2016, sees flights as the first steps toward a bigger goal: building its own private space station. The first module should be launched in September 2024, said President and CEO Michael T. Suffredini. It is planned that at first it will be attached to the ISS, and then, eventually, will fly autonomously, when the latter will retired and released from orbit sometime after 2030.
You can also help Ukraine fight with Russian occupants via Savelife or via an official page of the National Bank of Ukraine.
Read also: