At the last briefing for investors, Samsung announced that production of its 3 nm chips will begin in the next few weeks. If this is true, Korean company will progress faster than TSMC. According to TSMC, its 3 nm FinFET process architecture will start mass production in the second half of the year. Industry analysts believe that while Samsung claims that the 3 nm process is close to mass production, in terms of transistor density and performance it can be compared to the 5 nm TSMC process and the 4 nm Intel process. Theoretically, Samsung's 3-nanometer chip is newer, but it still lags behind TSMC.
Samsung claims that compared to the current 7 nm FinFET process chipsets, the new 3 nm process chipsets can operate at voltages below 0.75V. This will reduce overall energy consumption by 50%. It will also improve performance by 30% and reduce chip size by 45%.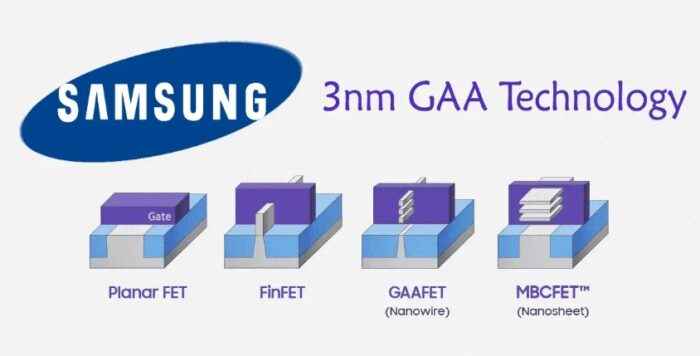 Although Samsung's 3nm process will be comparable to TSMC's 5nm, the former's throughput and leakage control efficiency will be better. This is likely to increase productivity.
However, the biggest variable that is not yet known at the moment is how good the 3nm output of the Samsung process can be. Samsung's 4nm process has very low output, forcing major customers to choose TSMC. According to industry reports, Samsung's 3nm output is only about 10%, but Samsung has not confirmed this.
The industry believes that manufacturers such as Apple, AMD, NVIDIA, Qualcomm, Intel and MediaTek will be TSMC's main customers in the early stages of mass production of 3-nanometer technology with applications for high-speed computing, smartphones and other areas. TSMC claims that after mass production of 3 nm process technology in the second half of this year, it will become a leader in PPA (performance, power consumption and area) and transistor technology.
In addition, TSMC has also embarked on a more advanced 2 nm process. Trial production is expected to begin in 2024, and mass production is scheduled for 2025. We can optimistically say that the 2nm process will be the leading technology in the industry and the most suitable technology to support the growth of customers.
You can also help Ukraine fight with Russian occupants via Savelife or via an official page of the National Bank of Ukraine.
Read also: