Slovakia's Prime Minister Eduard Heger said, that his country has handed over the S-300 air defense system to Ukraine. "I would like to confirm that Slovakia has provided Ukraine with the S-300 air defense system. The Ukrainian people are courageously defending their sovereign country and us. It is our duty to help, not to stand aside and overlook the deaths of people as a result of Russian aggression," he wrote on Twitter.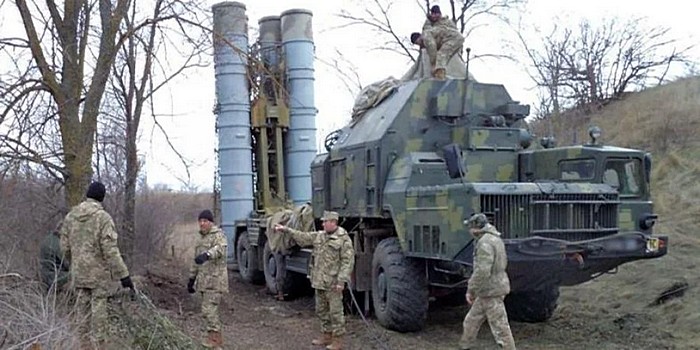 Slovakia transferred the S-300 system at the request of Ukraine in accordance with Article 51 of the UN Charter on the Right to Self-Defense. Heger also posted a video on Facebook about the transfer of the S-300 to Ukraine. The recording was made on the train on the way to Kyiv. A few hours ago, the Slovak prime minister arrived in the Ukrainian capital. He stressed that the decision to transfer the S-300 complex to Ukraine does not mean that Slovakia has become part of the armed conflict.
"I also assure that the defense of the Slovak Republic is still provided and will be strengthened in the coming days by an additional missile defense system of our allies," he said. Slovak Defense Minister Jaroslav Nagy has previously said that Bratislava is ready to supply Ukraine with S-300 anti-aircraft missile systems if it gets a decent alternative.
I would like to confirm that #Slovakia has provided #Ukraine with an air-defence system S-300. #Ukrainian nation is #bravely defending its sovereign country and us too. It is our duty to help, not to stay put and be ignorant to the loss of human lives under #Russia's agression.

— Eduard Heger (@eduardheger) April 8, 2022
At the end of March, the Patriot SAM was deployed in Slovakia.
Nagy noted that Slovakia could also send Soviet-made MiG-29 fighters to Ukraine if NATO provided Slovakia with American F-16s instead.
You can also help Ukraine fight with Russian occupants via Savelife or via an official page of the National Bank of Ukraine.
Read also: