Yesterday, several dozen T-72 tanks and infantry fighting vehicles were sent off by train from the Czech Republic to Ukraine. This is a gift from the Czech army, which the Czech Republic has agreed with NATO allies. Ukrainian soldiers know how to handle this equipment and it will help them defend the country.
These are old types of unmodernised T-72 tanks, which were active reserves of the Czech Republic. Czech army had a total of 90 T-72 tanks, but only about 30 of them, that had been modernised, were in active use.
The Czech Republic was one of the few countries that could provide such equipment to Ukraine. Apart from Czech Republic only Slovakia has these tanks, although a minimal amount, and Hungary, which is boycotting arms supplies to Ukraine and banning the movement of weapons through its territory.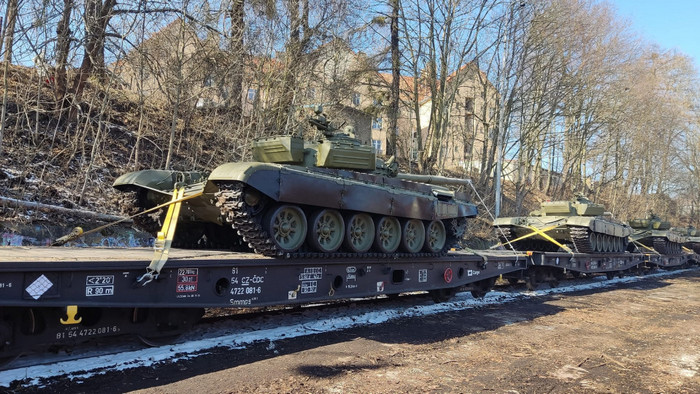 "T-72 tanks of M1 revision are old, but this is a paradoxical advantage, because Ukrainians know how to control them and keep up with all systems. They do not need to relearn. The same with BMP-1. If someone sent modern equipment there, it would take at least days, but rather weeks or months of practice. And now they don't have time for that, so they are happy with this equipment, which they know like their own shoes," explains military analyst Lukasz Wizinger. This is one of the first supplies of heavy military equipment from NATO countries since the beginning of the conflict in Ukraine.
Poland, which has about 400 T-72M1s, is also likely to be a supplier of tanks to Ukraine. The Poles also have about 200 PT-91 tanks based on the T-72, which have an improved digital fire control system, patented dynamic protection (ERA) and an improved power equipment.
You can also help Ukraine fight with Russian occupants via Savelife or via an official page of the National Bank of Ukraine.
Read also: