South Korea has successfully launched Nuri, or Korea Space Launch Vehicle 2 (KSLV-II) – a space rocket of its own production, according to South Korean media.
According to South Korea's Science Ministry, it launched on June 21 at 16:00 local time from the Naro spaceport in the south of the country. Nuri's launch, originally scheduled for June 16, was postponed after a faulty part was found in one of the sensors.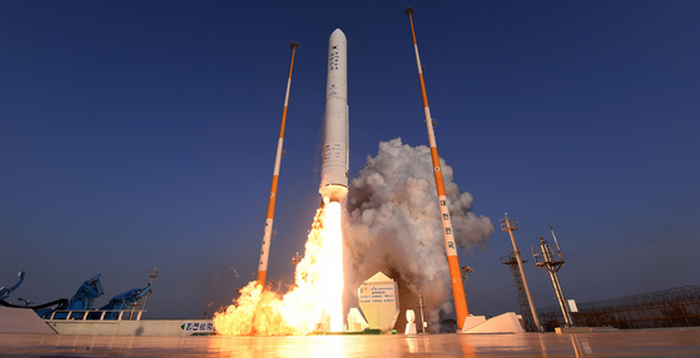 The KSLV launch vehicle has been under development since 2010 by the Korean Aerospace Research Institute (KARI). The 200-ton KSLV-2 launch vehicle has a height of 47.2 m and a diameter of 3.5 m. South Korea has invested about $1.8 billion in the development of this three-stage missile.
In 2013, Seoul successfully launched its first space rocket KSLV-1, the first stage of the carrier of which was made in Russia. Its first two launches (in 2009 and 2010) failed due to technical problems. The KSLV-2 launch vehicle is intended for commercial services to launch satellites into orbit. The cost of such a launch is estimated at $30 million, which is less than competitors in Asia can offer. South Korea plans to launch four Nuri missiles by 2027.
The KSLV-2 launch vehicle with a launch weight of 200 tons belongs to the middle class of missiles. In this launch, under the rocket fairing was a mass-sized model of a satellite weighing 1.3 tons, as well as four mini-satellites of the Kubsat format and a special satellite designed to test the flight characteristics.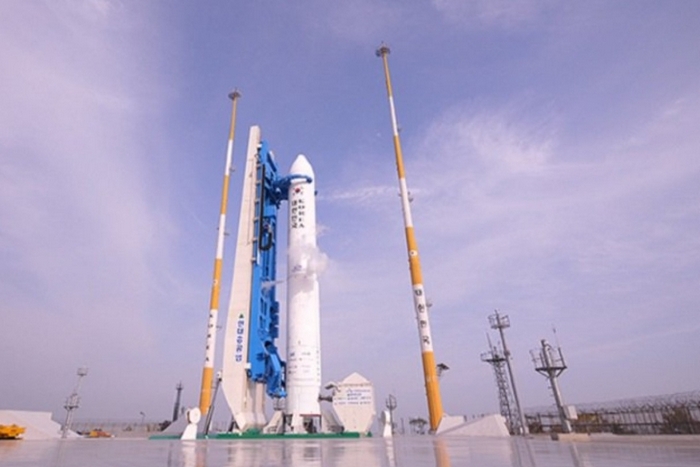 Note that the attempt to launch KSLV-2 was first made on October 21, 2021, when the rocket could not reach orbit due to premature shutdown of the third stage engine. As a result, the payload could not enter a stable orbit and returned to Earth's atmosphere.
KSLV-2 is the first space rocket fully developed and built in South Korea.
According to KARI experts, the successful launch of satellites will open a new era for South Korea in astronautics, making the republic the seventh country in the world to create a launch vehicle capable of launching a satellite weighing more than a ton.
You can also help Ukraine fight with Russian occupants via Savelife or via an official page of the National Bank of Ukraine.