The Netherlands plans to send the Patriot air and missile defense system to Ukraine. This was announced by Dutch Prime Minister Mark Rutte during consultations with US President Joe Biden at the White House.
"We intend to join the initiative of Germany and the USA to send Patriot to Ukraine," said Mark Rutte, sitting next to Biden. According to him, he previously discussed this with German Chancellor Olaf Scholz, and also held a telephone conversation with the President of Ukraine, Volodymyr Zelenskyi.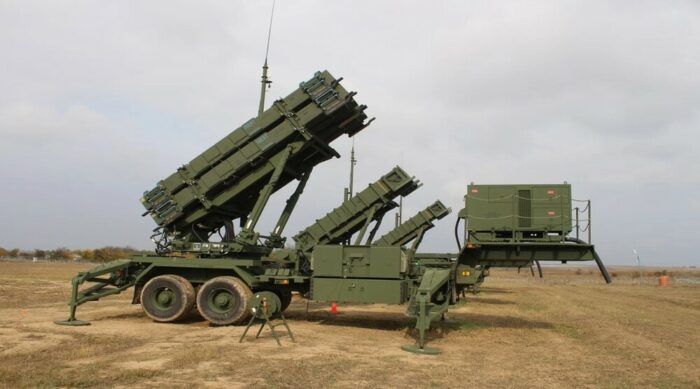 Patriot systems have been in service with the Netherlands since 1987, and these missiles can be used to target ballistic missiles, helicopters and aircraft. Last year, Dutch Patriot systems were deployed in Slovakia, shortly after the Russian invasion of Ukraine, and even earlier they were installed in Israel and Turkey. And in Ukraine, the latest air defense systems will definitely not be superfluous, because Russia regularly attacks Ukrainian infrastructure with missiles and kamikaze drones.
The Dutch Patriot systems have recently gone through an upgrade. This is a rather complex weapon, and Ukrainian servicemen will probably need some time for training to learn how to use it, according to local media. According to American journalists, military training will begin next week at the base of the American army in the state of Oklahoma.
Read also: Great Britain announced a record package of military aid to Ukraine
This year, the Netherlands allocates €2.5 billion to support Ukraine in the fight against the Russian invaders. The majority of this amount is military aid. Previously, the Netherlands handed over armored howitzers, anti-aircraft missiles, armored vehicles, ammunition and radar equipment to the Ukrainian military.
Mark Rutte highly appreciated the support of Ukraine from the US. "I am convinced that history will judge that if the USA had not acted the way you acted in 2022, everything would have been completely different with Ukraine's struggle against the Russian invaders," the Prime Minister said.
Natuurlijk was de oorlog in Oekraïne het belangrijkste thema in onze gesprekken. Laat één ding duidelijk zijn: ook in 2023 en daarna staan 🇳🇱 en de 🇺🇸 volledig achter 🇺🇦. NL reserveert daar dit jaar €2,5 mld voor, grotendeels voor wapens. Oekraïne moet deze strijd winnen.

— Mark Rutte (@MinPres) January 17, 2023
During the conversation, Mark Rutte and Joe Biden discussed, among other things, the export of equipment for the production of microcircuits and the war in Ukraine. The two leaders do not disagree on the issue of aid to Ukraine, but the situation is slightly different on the economic front. The US president wants to limit the export of equipment from the Dutch company ASML to China.
Read also: