An initiative group from Ukraine, which includes IT entrepreneurs, art critics, artists and media managers, has created the artWARks NFT collection to raise funds for the Ukrainian army.
NFTs for the good cause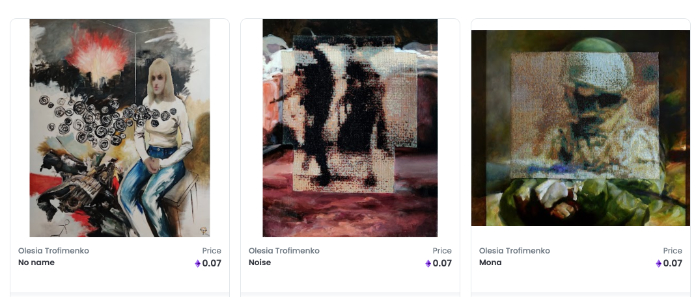 As Ukrinform reports, one of the founders of the collection, Ruslan Nonka, announced this on Facebook.
According to him, the artWARks collection includes a collection of works made in the last last eight years dedicated to the war.
Every day the collection will be supplemented by new authors and their works.
Nonka also published an appeal by artists. "We, independent Ukrainian artists, have been witnessing Russia's war against Ukraine for eight years. Our work reflects the human side of this senseless tragedy, because we are its eyewitnesses, it is happening to us and our closest people. Russia's full-scale invasion of Ukraine has been admitted by the world 8 days ago. We have been living with it every day. For eight years now," the authors of the appeal note.
Read also:
They said they had united to bring their views on the war to the widest possible audience in the world and to raise funds for the heroic Ukrainian army and civilians affected by the Russian invaders.
You can also help Ukraine fight with Russian occupants via Savelife or via official page of the National Bank of Ukraine.