Ukrainian Games Festival 2023 has started on Steam. The event was initiated by Indie Cup and Ukrainian Games. The event itself, like last year, is timed to coincide with the Independence Day of Ukraine.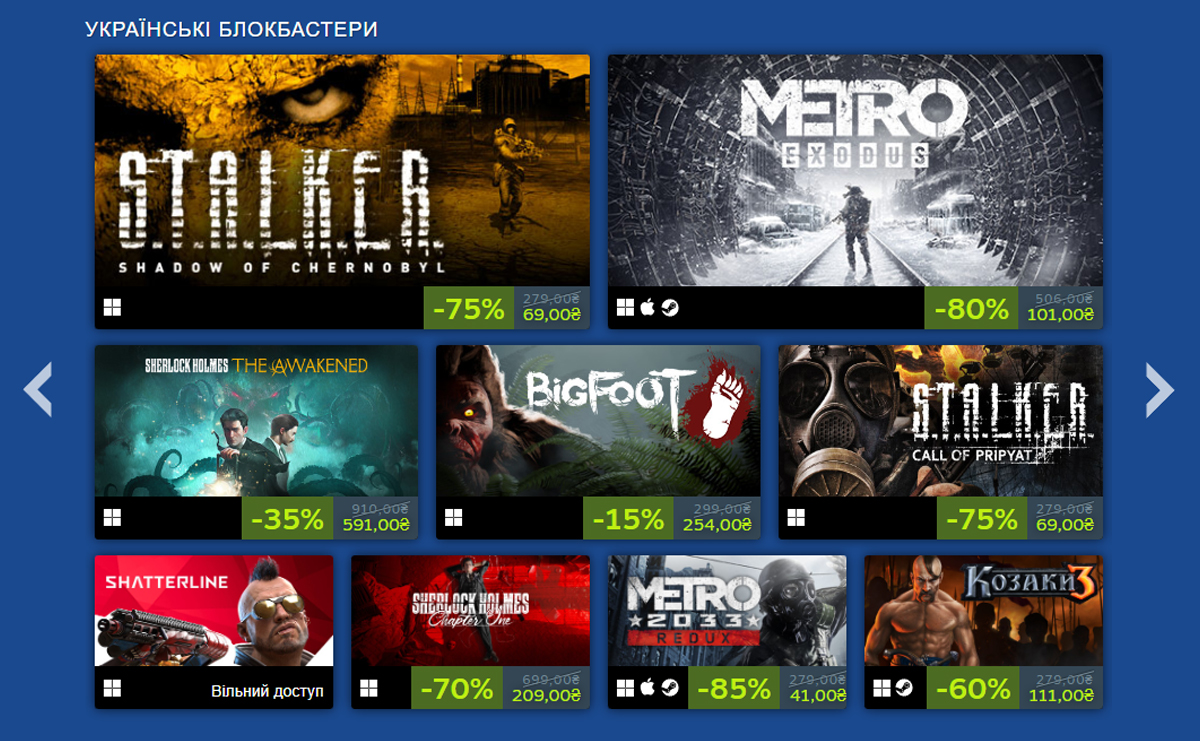 This year's Ukrainian Games Festival 2023 features 337 games, 95 of which are still under development. 77 games from the list have full demos available for download. The festival will also feature a big sale on Steam, where you can buy games from Ukrainian developers at nice discounts. From cult AAA titles by GSC Game World and 4A Games to indie games by independent developers.
Among the most interesting: the cult trilogy S.T.A.L.K.E.R. (-75%), the complete Metro anthology (-88%), Cossacks 3 with all DLC (-72%) or all games in this series (-81%), Sherlock Holmes Essential Bundle (-66%). You can buy games individually or in bundles to save even more money.
Games of the S.T.A.L.K.E.R. series
Metro series games
Cossacks 3
Sherlock Holmes The Awakened
Ukrainian Games Festival 2023 will take place from 18 to 24 August, so you still have time to visit the event. Buy Ukrainian, play Ukrainian, support Ukrainian!
Read also: