Let's face it, there's millions of iPhones in circulation worldwide, thanks to the phenomenal dominance of Apple. That means plenty of them are sold, recycled or passed over every single day. Now, phones contain a ton of personal data which most people desperately want to stay private and confidential.
In an effort to do that, most people will use the in-built delete function that Apple provides you with. But, most people aren't aware that data may seem deleted, but it actually gets stored in your phone's hidden database. Essentially, it's not actually deleted and can still be restored using a piece of software.
iMyFone Umate Pro – Why this is necessary?
That's why if you value the importance of data and want to combat the rise in identity theft, you'll make sure you genuinely delete the data. To do that, you can turn to a data eraser tool such as iMyFone Umate Pro to ensure no-one ever gets eyes on your personal data.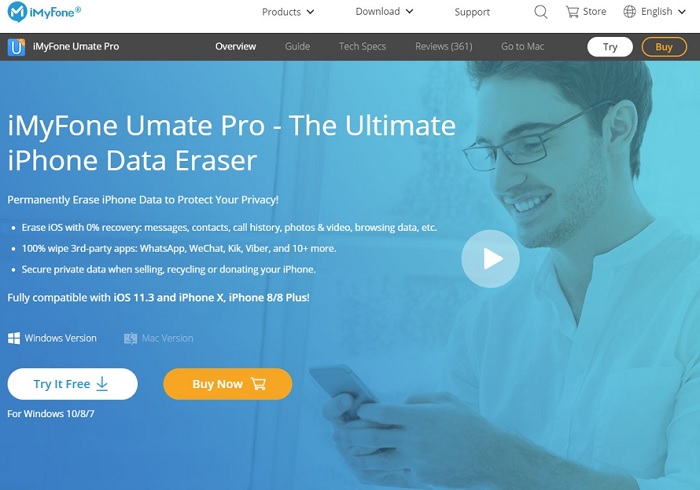 The biggest advantage of using iMyFone Umate Pro is that it guarantees the data is 100% unrecoverable, which is exactly what you want from a data eraser tool. It's available for both Mac and Windows, and fully compatible with iOS 11.3 and the new iPhone X. Anyway, let's go through the functions.
How it works
Click Free Up Space: This is designed for those that are constantly frustrated by having a very low amount of storage on their device. The software will tell you how much space you currently have, and when you hit "Quick Scan" it will list everything that can be deleted to regain some space.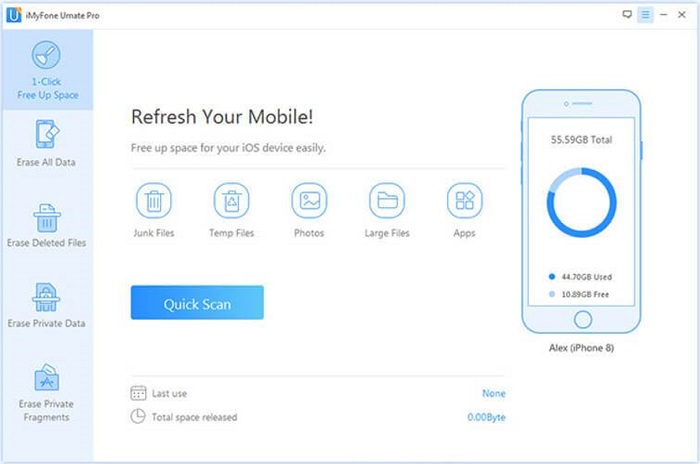 Erase All Data: This is perfect if you're selling your phone, as it completely wipes all of the data and makes it certain that no-one can recover it.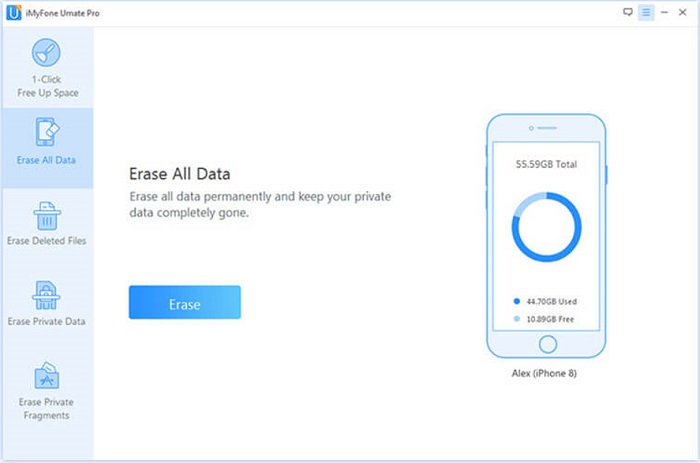 Erase Deleted Files: This is awesome because you can select exactly what you eliminate, including Safari history, call history, messages, contacts and photos. It even caters for third-party applications such as WhatsApp and WeChat. When you go to erase it, it will provide you with three options – Level 1, 2 and 3. Level 3 is US Security Standard DoD which is a three-time erase procedure.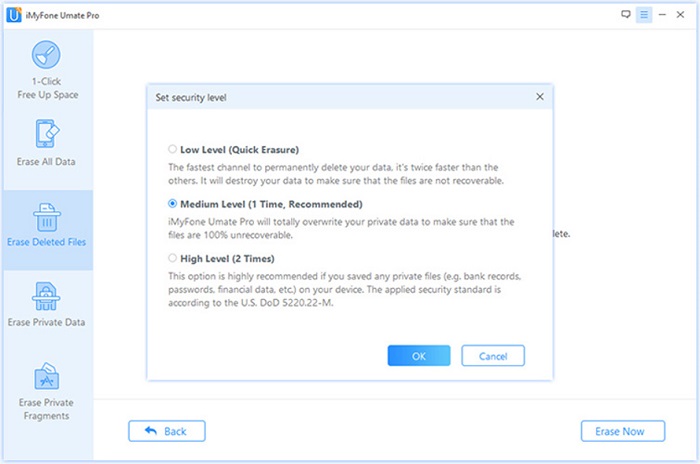 Erase Private Data: This will highlight very important data that you may want to erase.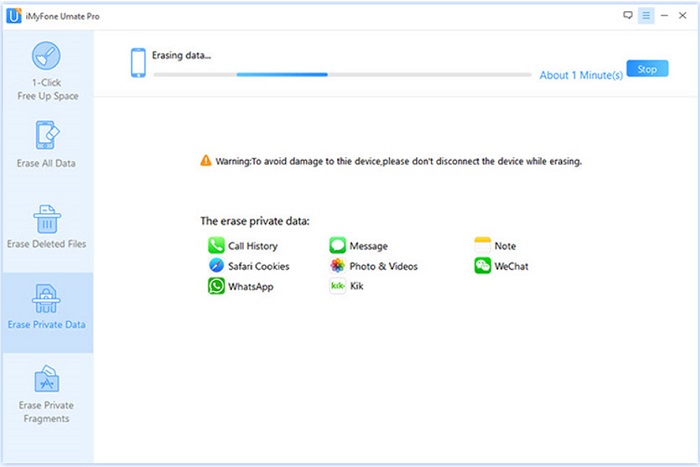 Сonclusions
What's our personal verdict? It's a very simple yet intuitive piece of software that performs amazingly with as little fuss as possible. Even if you are a complete tech-newbie, you'll notice that it's very easy to use the tool, as most of the functions are based on a click method. That means you just simply follow the on-screen instructions.
So, you never need any serious tech knowledge – or any at all for that matter – which is great because the software allows literally anyone to wipe their data in just a few minutes. The interface is clean and well presented, and iMyFone Umate Pro is an essential purchase if you take security seriously.