Ukraine's heroic resistance to the Russian aggressor has been going on for 17 days. Undoubtedly, even those who are now relatively safeor have gone abroad are under constant pressure from the unfolding events. But we must be strong and inspired to continue resisting and help those in need. That is why we urge you to be distracted at least for a while and remember the values ​​we are fighting for. In this selection we tried to include the TV series reminiscent of the best human virtues: kindness, humanity and compassion, and their characters resisting all the hardships with their optimism. In the United States such series have been introduced into a special genre called 'nicecore', and here you will find well-known representatives of this genre, as well as recent novelties and series that were 'nice' before it became mainstream.
Read also:
The Marvelous Mrs. Maisel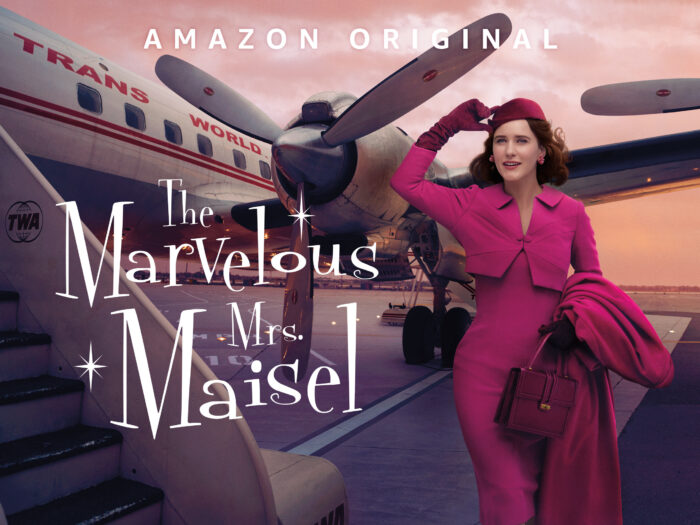 About:
Miriam "Midge" Maisel is an exemplary Jewish wife: two children, a loving husband and an apartment at the Upper West Side – every day as if on schedule. But that changes when a man suddenly throws Midge for another woman. But the heroine does not grieve for a long time, but finds a comedic talent, and tries to build a career as a stand-up comedian on the  background of America's 50s, where people are not yet ready to accept an independent and purposeful woman.
Why worth watching:
An incredible cast of talented, albeit little-known actors managed to deliver a life-affirming story, telling us it is possible to survive any life situation with a smile, literally. Midge transforms her divorce and devout Jewish parents with their habits and adventures that happen to her into new material for the standup and thus gradually captivates the audience. And all this is staged in a very bright and stylish "wrapper" of America in the 1950s. The series literally captivated American viewers and critics, so 3 Golden Globes and 7 Emmy Awards on its account are well deserved. By the way, the 4th season has just been released on Amazon Prime.
Our Flag Means Death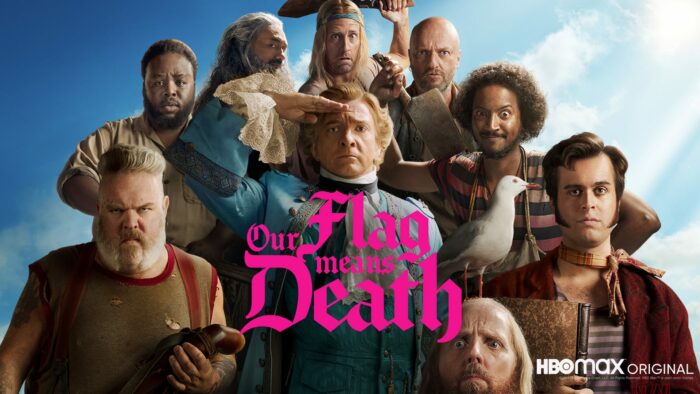 About:
Humorous retelling of the adventures of a real XVIII century pirate,  Stede Bonnet. Stede is fascinated by the romance of pirate adventures, and abandons aristocratic life, his wife and children to become a pirate… However, Stede does not look like a ruthless corsair: he is gentle, avoids violence, pays the crew a salary, encourages them to discuss their psychological state and problems, and even creates a game room on the ship. The series tells about how such an unusual team is trying to survive in a ruthless pirate world.
Why worth watching:
Although the title of the series does not correspond to the concept of 'nice', but showrunner David Jenkins and director Taika Waititi are famous for their easy and life-affirming approach, even when it comes to serious things (remember 'Jojo Rabbit'). Stede Bonnet in the series is a gentle, understanding and sensitive man who tries to be human, even as a pirate. And watching his adventures makes you smile. The series is brand new, and the first 3 episodes are already available on Megogo.
Read also:
The Good Place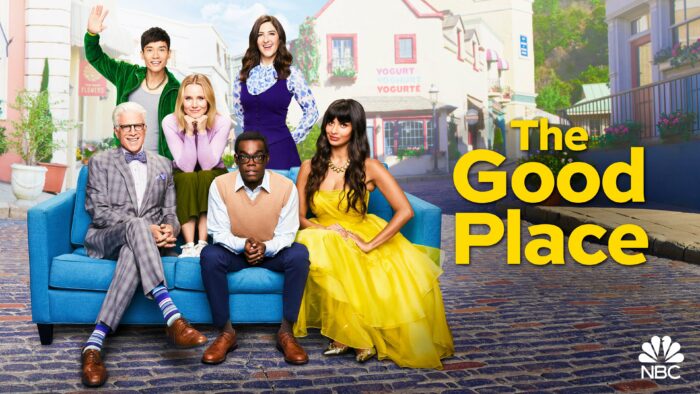 About:
It was hard to call Eleanor Shellstrop a good person during her life. Therefore, when she enters a conditional 'paradise', she realizes that an unfortunate mistake has been made. So now she has a difficult path ahead of her to earn her stay in the 'Good Place' and avoid getting to the 'Bad'.
Why worth watching:
The series constantly raises complex philosophical questions as what is a real good and bad deed, what is the difference between good and evil and how to find your place in the world, even after life… Sounds like something complex and philosophical, but Michael Schur (not to be confused with Michael Shchur), who previously created 'Office' and 'Parks and Recreation Areas' presents complex topics with easygoing manner and ease. The acting of Ted Benson and Kristen Bell is worth special mention, as they make their characters as incredibly 'alive' as possible in the series about "paradise".
Ted Lasso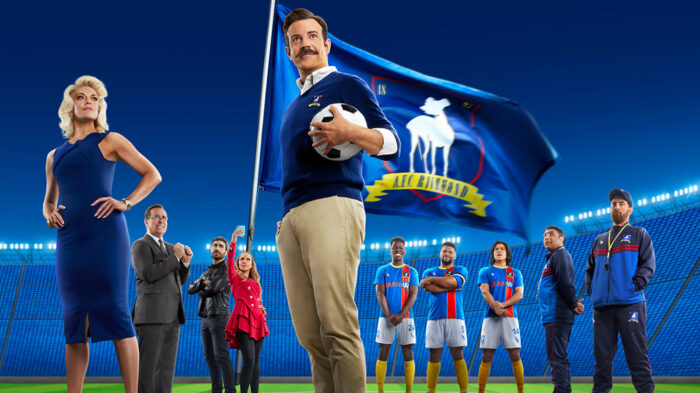 About:
Ted Lasso is a football coach who was recently invited to move to the UK to coach Richmond FC. The problem is that Ted is the coach of American football, and Richmond plays European football, about which he knows nothing. So the new coach will have to prove to the team that he is able to lead it to victory, and to the club owner that he is not just a means of revenge on his ex-husband.
Why worth watching:
Ted Lasso was born as a character in comedy sketches for the ESPN sports channel, and became a real comedy find, and, in fact, synonymous with the concept of 'nicecore'. He is kind, responsive, cares about the team spirit and opinions of others, and his optimism and unsuccessful jokes simply conquer everyone around. And he always remains a nice person, even when he experiences his own problems and tragedies. Jason Sudeikis, who portrays the character and, according to the film crew, is very similar to his character in real life, greatly contributes to the creation of such a vivid image. The series is also a resounding success: Lasso has already won 2 Golden Globes and 4 Emmys – a real pride for Apple TV+
Read also: Mobile development services as a part of your business strategy
Chuck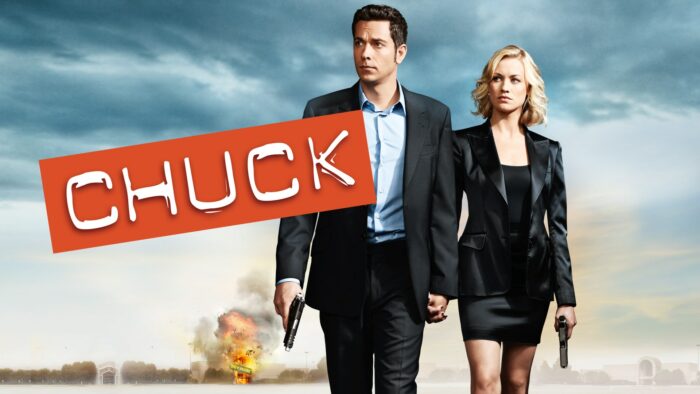 About:
Chuck Bartowski was a regular geek who worked in the technical support of an electronics supermarket, but one day  he opened an e-mail from an old university acquaintance and became a walking supercomputer with all the secrets of the US government. Now he is being watched around the clock by the best CIA and NSA agents, and ordinary life has turned into a real spy adventure.
Why worth watching:
Chuck did what Ted Lasso would repeat in 13 years – he presented a kind, sensitive and intelligent character who overcomes any obstacles with optimism and humanity. Even in 5 years of espionage, Chuck did not offend anyone, and used tranquilizers instead of ammunition to the last. Chuck is also a shining example of fan support. When the show was trying to close due to low ratings, fans of the show launched a large-scale campaign of support on social networks. As a result, the show got three more seasons and a logical ending.
And what series help you get distracted? Tell us about it in the comments!
If you want to help Ukraine fight the russian occupants, the best way to do so is to donate money to the Armed Forces of Ukraine through Savelife or through the NBU's official website.
Read also: