Your website's domain name is like a store-front window. It is the first thing potential customers notice about your business. It helps build brand awareness and sets your business apart from your competition.
Choosing the right domain name is crucial, as it is not an aspect of your website that you will be able to change often. It will end up affecting your search rankings and brand reputation even when you do get to change it.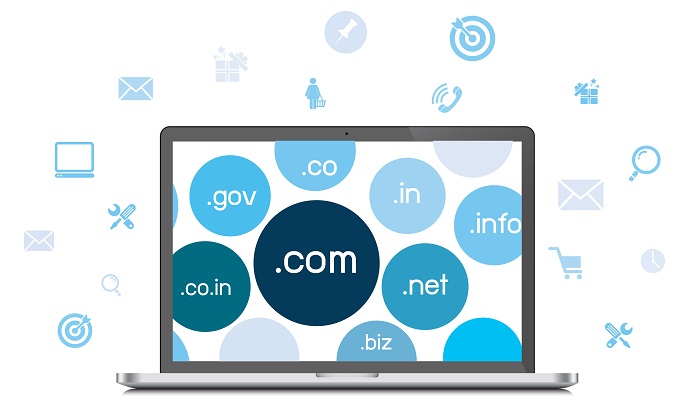 Therefore, it is essential to find the best domain name right from the start and to find the cheapest place to buy domain names as well. In order to make the process easier for you, we have noted 5 Tips for Choosing the Right Domain Name below.
Here is our list of best practices to follow to find the right domain name for your business! Check it out.
1. Choose an Appropriate Extension
No matter what anyone tells you, the most crucial thing in your domain name is and will always be—the extension.
The extension in your web address is right after your domain name. For instance, .com – if you plan to use website for your business, .net, .edu, and more. All of these extensions have their own place on the Internet, with specific uses attributed to them.
As the use of the Internet expands, a surge of gTLD (short for generic top-level domain) can be seen as well. These extensions are known to be unconventional and innovative. Extensions like .photography, .blog, and even .accountant or .actor can be good examples here.
We always recommend sticking to more traditional extensions like .com, since many users are accustomed to typing this extension.
It also attaches certain credibility to your website, that extensions like .photography might strip you off.
We believe it is always beneficial to not take the less-traveled road when it comes to domain extensions.
Read also: What is Web Hosting? Beginners Guide
2. Use Keywords
The domain name will speak for itself. Therefore, they must resonate with the purpose of your website or your business.
Keywords provide an understanding to both your potential customers and Google of what to expect from your business. A combination of high-quality content, good user experience, and an SEO-friendly domain will majorly improve your search ranking.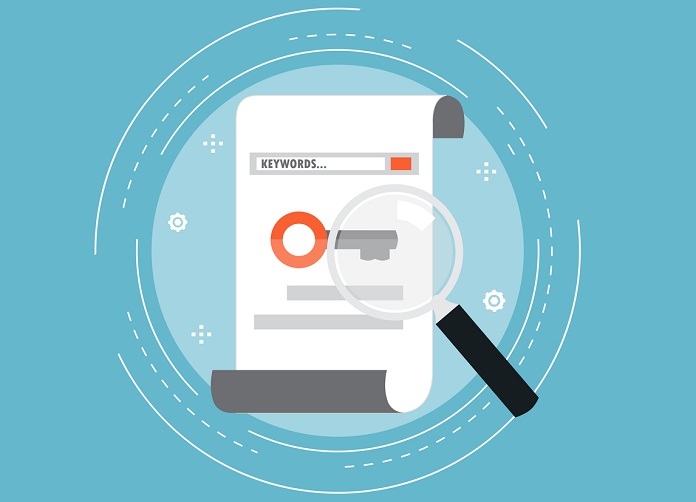 Users are inclined to click on domain names that contain the keywords they use in their search queries.
We suggest the use of keywords relevant to your business. However, try not to target keywords that other companies are targeting already.
Be creative and combine keywords that will attract the most traffic.
3. Short Domains Rule
Short domains are easy to understand and remember. If you can, try to sum up what your business offers in two or three words. One word if you're that creative.
Avoid stuffing your domain with multiple keywords in an attempt to broaden your reach. As we have mentioned time and again, this job will require a lot of brain-storming and research.
As a thumb rule, try to keep your domain name within 15 characters. This will make your web address catchy and memorable. It also allows your customers to type it on their own, and without depending on a link.
Longer keywords mean more chances of typos. Typos will send your customers to error pages, and only end up decreasing the overall customer satisfaction.
Short URLs are also easier to include in print materials and business cards, as compared to longer ones that only ever hog up space and increase the clutter.
So now, you know that short and simple rules when it comes to choosing domain names.
Read also: Google Chrome on steroids: add 5 hidden features that improve the mobile browser
4. Keep It Brandable & Avoid Certain Characters
Choose a domain name that is brandable and unique. Research is the key here. In order to stand out in front of your consumers, you need to know what the competitors in your industry are doing.
Scan through hundreds of rival domain names and see whether you can create something that will attract users.
You also want to avoid using a trademark name or be accused of copying another brand/blogger.
Another thing to stay away from characters like hyphens and even numbers. Most spam websites contain hyphens in their domain name, and you do not want to be associated with that.
Hyphens also increase the prevalence of typos or misspelling. You can mistakenly send your traffic to a competitor's site if the only difference in the domain is a hyphen.
Keeping the numbers out is another excellent advice. Numbers also create an inevitable confusion within customers—plus, 'number1website.com' does not exactly sound credible. Does it?
5. Think Long-Term
You might be inclined to pick a domain name that immediately resembles your brand and its services.
However, it doesn't hurt to look out for the future footing of your business. For instance, if you are an eCommerce brand, you might want to expand the range of the products you're selling online in the future.
Think long-term, and do not dwell on today. This is especially crucial if you're only starting with a single product or niche.
It is a tough task to move your website from one domain to another, and we have already discussed this in the earlier sections. You will risk your sales by confusing your customers and search rankings by confusing Google.
So, it doesn't hurt to pick a versatile or flexible domain name.
Last Note
A correct domain name will do much more for your brand than you want to believe. There are many other ways you can ensure you're choosing the right option for your business. No matter what you do, it is essential to remember these three golden words — short, simple, and brandable.
Read also: ExpressVPN vs. NordVPN: Which Is Better?