Creating a website is the first step toward increasing your brand's visibility. A website can make your brand accessible, expand your business, and improve your advertisement effectiveness. However, how do you create your website? In order to develop your website, you first need to purchase web hosting.
We have curated this guide on web hosting for beginners to get you started with web hosting. In the next 10 minutes, you will learn what exactly web hosting is, the types of hostings available on the market, and how to choose the perfect host for your website!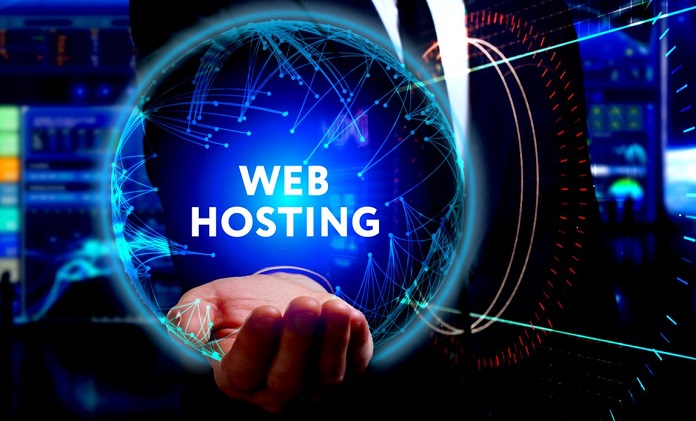 Once you understand the basics, you can work toward selecting the perfect host for your website. And this decision can be determined by your location as well. For example, if you live in Canada, one of these Canadian web hosts on makeawebsitehub.com might suit your needs.
So let's begin!
What is Web Hosting?
Web hosting gives your website home online and helps make your website accessible to your potential customers, or anyone on the Internet. A web hosting service provider uses individual computers called servers to host your website, store its content, and offer additional services like creating email accounts with the business domains (e.g., [email protected]).
A hosting service (also known as simply, a host), is a company that rents you server space for your website. These companies are like building owners who rent out space/location for a store. Instead of a place here, it will rent your site a server that will make it accessible on the Internet for users. Renting a server space does not require more than a couple of minutes and can be done in only a few clicks.
All you need is a domain, to begin with, web hosting. However, in case you do not have one, the hosting service will help you purchase one. To determine the right host for your website, you need to be well aware of the different web hosting categories available online.
Types of Web Hosting
There are many types of hostings that you can choose from, but there are three main types that you need to know: shared, VPS, and dedicated hosting. We will discuss the pros and cons of all of these hostings, so you can choose which is the best for you to sign up.
As the name suggests, shared hosting allows you to share your server space with other sites. If you are a small business that does not expect more than 20,000 visitors monthly, then shared hosting is the way to go for you. These providers generally offer you a free domain name and enough storage and bandwidth that a small business could need.
It is comparatively cheaper than other hosting types. The majority of the websites fall into the shared hosting bracket. It is an excellent option for users who are first-timers, want to make a personal website, or have a small business.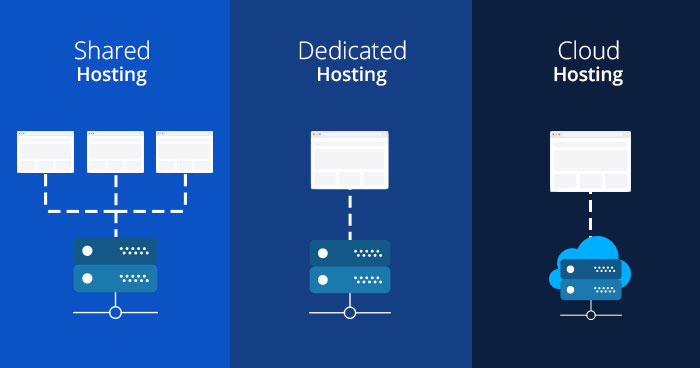 VPS Hosting (Virtual Private Server Hosting)
VPS hosting is very similar to shared hosting, but it provides a little more flexibility in terms of being able to manage substantial traffic. It offers a powerful server that is shared by multiple websites but is configured separately. This allows all the units (sites) to function without any restrictions.
This can be a good option for you if you are concerned with security, but do not want to invest in a dedicated server (which is costlier). Get more information: hosting vps.
Dedicated Hosting
If you run a more substantial business that attracts enormous traffic (more than 20,000 visitors a month), you might want to consider dedicated hosting. Dedicated hosting means you get the entire server for yourself. It provides websites the freedom to customize as you want, as well as maximum configuration and flexibility.
It's worth reading this guide from servers.com on how dedicated server hosting works to see if it's suitable for your business before committing.
Read also: What's Dark Web and what is its purpose?
Website Hosting Terms You Should Know
We have captured the basics of web hosting and the types of hostings available on the market in the previous sections. But we still have a few significant terms to discuss that are important to understand:
Website and Domain Migrations: This refers to the entire process where you move or migrate your website and domain from one host to another.
E-commerce: E-commerce known as electronic commerce, relates to commercial activity or buying/selling of products via the Internet. It also includes the transfer of money or data during the process.
Secure Sockets Layer (SSL): The SSL certificates inform users on the Internet that your website is safe, and that you use HTTPS communication protocol to secure their information.
Website Builders: These are tools that allow you to build your website without manually editing the code. Website builders can be used for users who want to develop their private sites.
Domain Name Servers (DNSs): DNS is a naming system for computers, and it helps translate your domain name to an IP address. Due to this, humans are not required to memorize multiple IP addresses.
Website hosting control panel: This panel is provided by the web hosting service that hosts your site, allowing website-owners to manage the servers.
File Transfer Protocol (FTP): It is a set of rules that govern the interaction between networked computers. It is a language used by computers on an IP network (Internet) to transfer files to and from one another.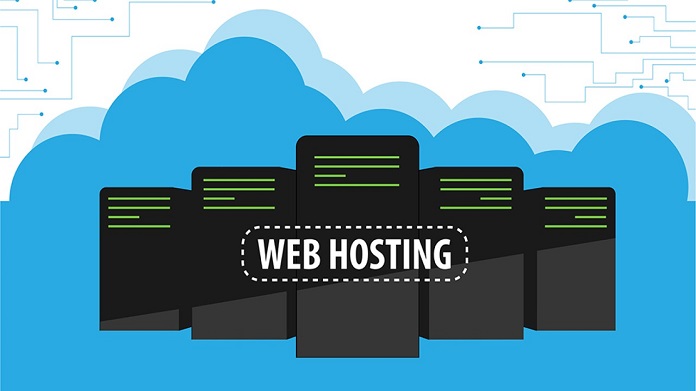 Final Note
This beginners' guide to web hosting will empower you with the knowledge necessary to choose the right web hosting service. From choosing the host to selecting the type of hosting, this guide will allow you to make informed decisions for your website that will lay the foundation for success.
Read also: 5 simple tips: How to create and manage passwords