Out of the many benefits that technology has to offer, gadgets have to be right on top. As advancement in technology rises at a rapid growth, you tend to depend more and more upon devices and nifty tools that support our professional and personal development.
The thing about gadgets is that they make tasks more efficient. They help in saving space, are portable, compact and can bring great joy to your family. They encourage creative bent of mind and if you feel you've missed out on the latest innovations, don't be hard on yourself and try out these gadgets if you haven't already.
As humans go through lifestyle changes in the last few decades with increasing diseases owing to a more sedentary work culture, technology has come to the forefront of the fitness industry. It has encouraged people to be more aware of their health and urged them to take the necessary physical steps to maintain an active body and mind.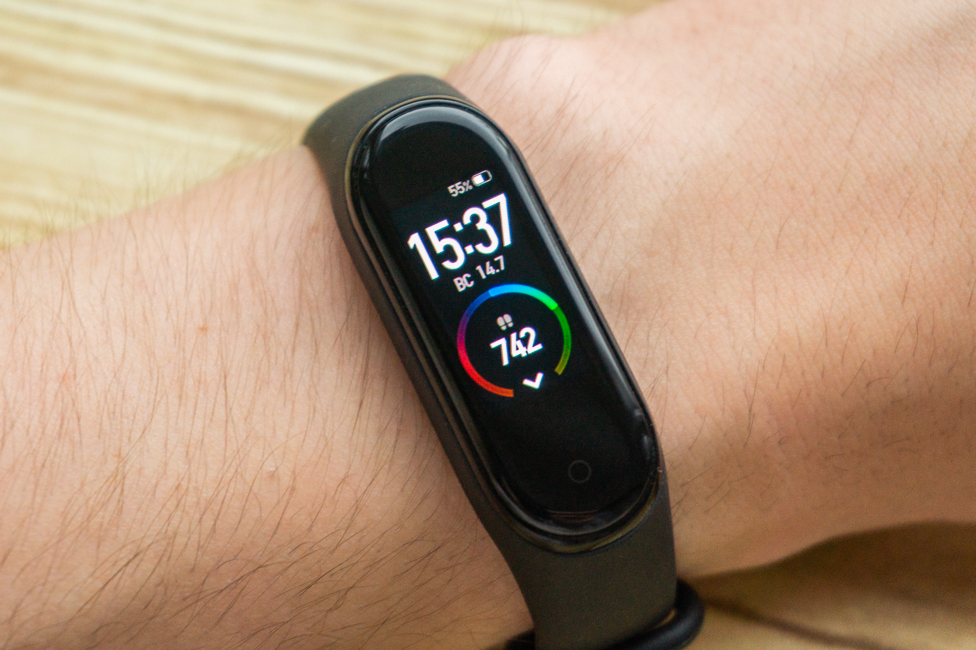 For someone who is running a business, it is very natural for you to ignore your body's fitness levels due to the stress caused by various sales deadlines, supply chain control and handling of a great deal of financial transactions and workforce. When it becomes extremely difficult for you to take out time just to hit your dedicated gym, dance class or sports group, that's when you need to be mindful of maintaining an active lifestyle.
Keeping with the times of advancement in fitness gadgetry, here are the seven essential fitness gadgets that help make your workout, at home, outdoors or at the gym simpler and more efficient.
A fitness tracker
Call it a fitness band or a just a wearable device that helps track your physical activity. It uses sensors to track down your body's movement, rotation and orientation. It can help you achieve your targets of daily workouts by reminding you of it. Since keep track of your work out levels can help you lose those extra kilos, these devices come in very handy.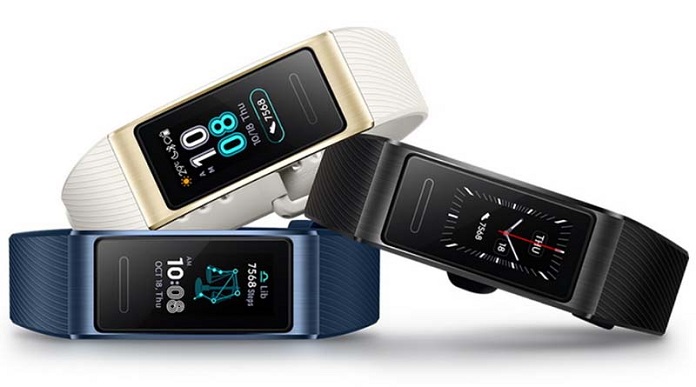 These can be worn on the wrist, neck or tucked to your workout attire. It collects data, changes it into steps, calorie count, sleep activity etc. to monitor your activity through the day and give you a daily report about it.
There are a wide variety of fitness trackers available. The more features one has, the more expensive it's going to be. A basic fitness band will help you set your goal and keep reminding you of its current status.
A smartwatch
Smartwatches offer a lot more than just time on your wrist. They come with an array of features and can act as an excellent fitness tracking option for you. All the top smartphone manufacturers in the world like Apple and Samsung have their versions of smartwatches that are available in the market. Just like the fitness bands, smartwatches that offer more features like monitoring heart rate etc. are more expensive. They can be your workout buddy while at the gym, walking outdoors or exercises within the confines of your home.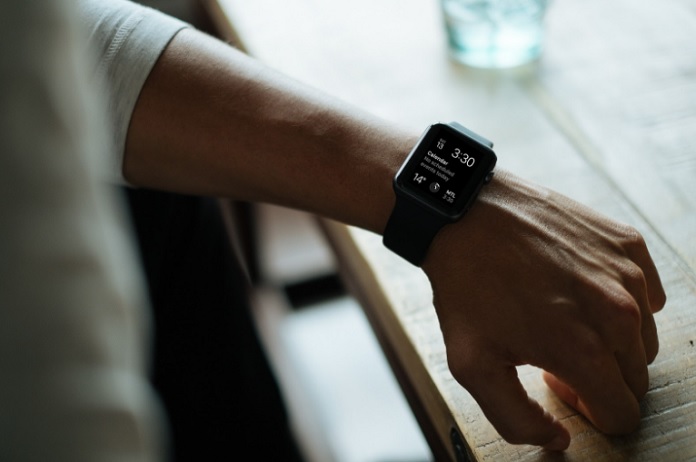 All the good smartwatches have all the essential features of a fitness tracker, giving you the details of your set physical goals and helping you achieve them through detailed tips, suggestions via its linked application on the mobile phone. You may be busy in a client meeting or going out for dinner, the smartwatch has you covered as it records information about your physical movements, your water intake, calorie count and sleep cycles, just so that you are on track on your healthy journey.
There are many brand options to choose from when it comes to wearable devices. However, you can make the right choice by checking out https://totalshape.com/equipment/best-fitness-tracker-for-crossfit/, where you get a lowdown of the best fitness trackers and smart watches that are available in the market.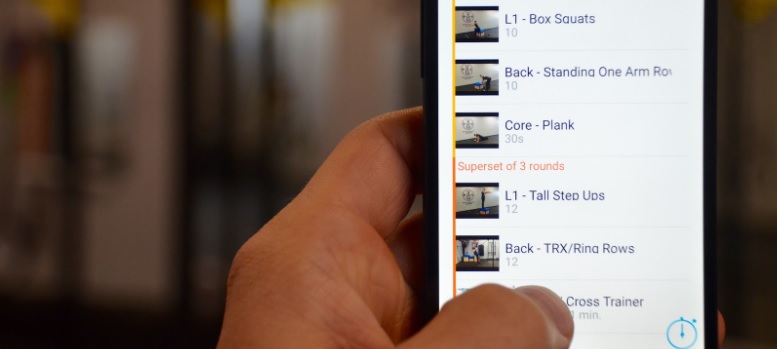 A gym workout app
This is like having a gym trainer on your smartphones, tablets and computers. They provide a number of physical routines for you to follow like at-home exercises, aerobics, cardio workouts, bodyweight training, and yoga and meditation sessions. Just download the app from your iOS or Android store and let it guide you into doing the workout that personally suits your body type, age, height and weight. They help address your body's specific area like core, abs, legs, neck and shoulders.
Most of the commonly downloaded apps are: Nike Training Club, Daily Workout Fitness Trainer, 7 Minute Workout, Daily Yoga, All Trails, Shred, and Adidas Training by Runtastic, etc.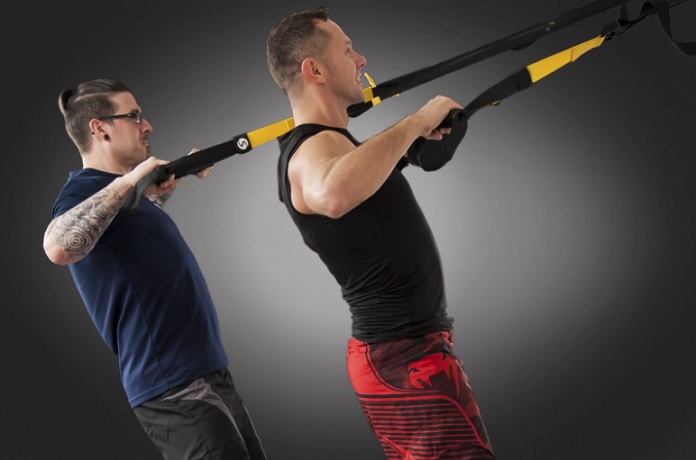 A suspension trainer kit
This helps you to do gym-like stretching workouts right in the comfort of your home. The system is also called TRX suspension training. When you need pull-ups and rows, this will help you perform those exercises with the support of strap-based equipment, rings and similar tools. It is easy to set up, durable and portable. If your business makes you visit different cities then this is a great tool to take it along with you as you can just set it up on the door or the wall of your hotel room and do your workout. Many versions of these suspension trainers are available online, some of which are TRX GO Suspension Trainer System, WELCARE Suspension Trainer W135, LET'S PLAY Suspension Trainer etc.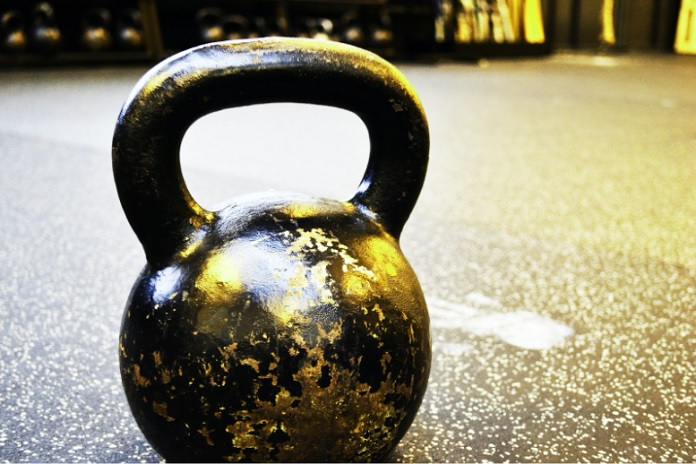 A smart body composition scale
A body composition scale gives accurate numbers about the body's important statistics. This in-turn gives you a genuine picture of your fitness levels. It looks like a normal body weighing scale but gives the following information via the linked app on the phone.
Weight
Body mass index (BMI)
Muscle mass
Body fat
Total amount of water in the body
Bone mass
Visceral fat
Basal metabolism, which is effectively the minimum energy required to keep your body functioning at rest.
An electronic muscle stimulator (EMS)
This process helps in recovering and relaxing from a workout session by starting a muscle contraction process using electrical impulses that kick-start the motor neurons. The EMS device enables you to have deep muscular contractions without stressing your nervous system. This system is known to augment strength levels and motor abilities in athletes. It is a good way to tone your muscles while at home.
Smart Kettlebell
It looks like a traditional kettlebell, only it dishes out six different weights within the same equipment. Ranging from 12-42lb, a smart kettlebell ensures you don't need to carry different weights around and this is why this cool gadget is on the expensive side. This can be a great addition to your home gym and you can check out more ideas on how to make it extra efficient.