TWS headsets are now in trend and they get released by almost everyone. Today, the segment is overcrowded (thanks to many Chinese imitators), which is why it is difficult to find something good at an affordable price. But difficult does not mean impossible.
Last year, Tronsmart rolled out several models of completely wireless headsets, which, in addition to a very pleasant price, surprised us with decent sound and characteristics. In 2020, the manufacturer introduced the new Tronsmart Onyx Ace TWS headphones, which became its first wireless earbuds. I spent some time with Onyx Ace, learned about their capabilities and issues, and now I'm ready to share my opinion on whether there is hope for the budget TWS segment.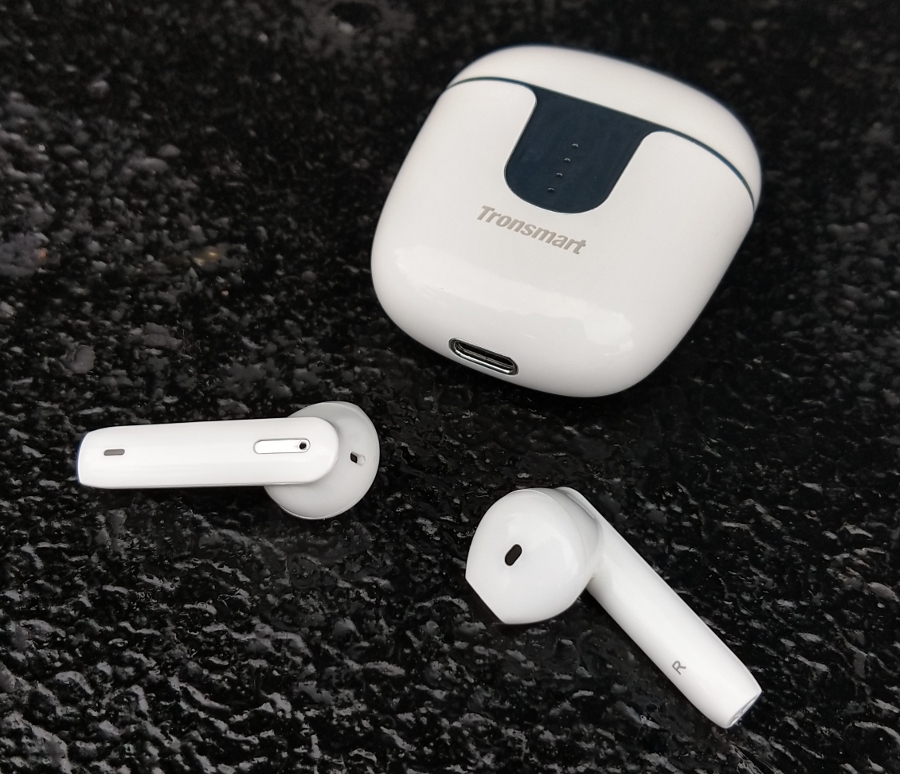 Tronsmart Onyx Ace specs
Type: TWS with a charging case, in-ear
Material of the headset and case: glossy plastic
Water resistance: IPX5
Color: white, chrome inserts
In the box: headset, charging case, USB – USB Type-C cable, manual
Compatibility: Android, iOS
Impedance: 32 ohms
Frequency range: 20-20000 Hz
Speakers: 13 mm
Chip: Qualcomm QCC3020
Weight: earphone – 4 g, case – 37 g
Dimensions: earphone – 39.0 × 16.5 × 16.8 mm, case – 48.0 × 23.0 × 57.5 mm
Charging Port: USB Type-C
Wireless interfaces: Bluetooth 5.0, signal transmission up to 15m
Battery: headphones 2 × 40 mAh, case 400 mAh
Battery life: up to 5 hours (at a volume level of 50%), with a case – up to 25 hours
Number of microphones: 4
Optional: noise cancelling, touch control, aptX, AAS support
Positioning and price
Tronsmart confidently took its place in the budget category, but this is by no means an uninteresting gadget. While some companies produce all sorts of Pods and Buds (good, but expensive), Tronsmart is trying to please music lovers with high-quality wireless headsets for the right price.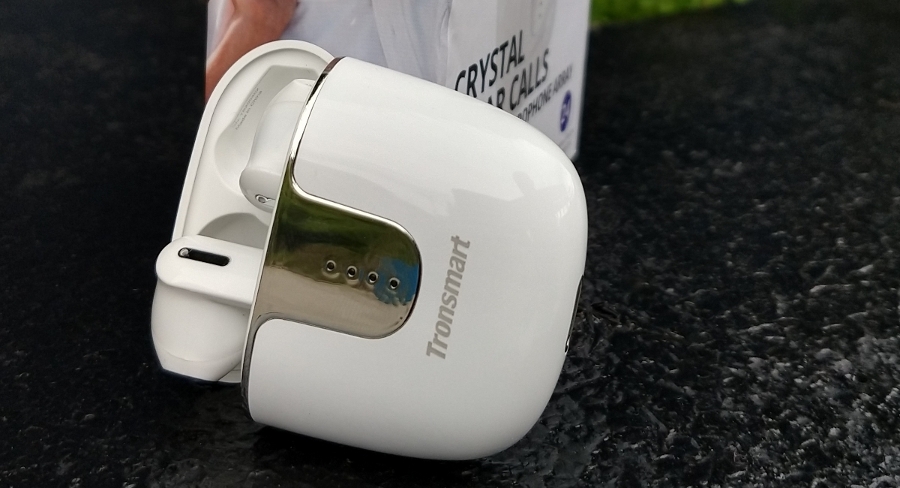 The full cost of Tronsmart Onyx Ace is not quite low – $30-40. Is it possible to make a high-quality device for 30 bucks? For TWS headphone segment, the price is very tempting.
Where to buy
Read also: Tronsmart Spunky Beat review – Serious TWS headset for a ridiculous price
What's in the box
The brand new Onyx Ace are packed in a compact cardboard box, on the back of which you can find key characteristics.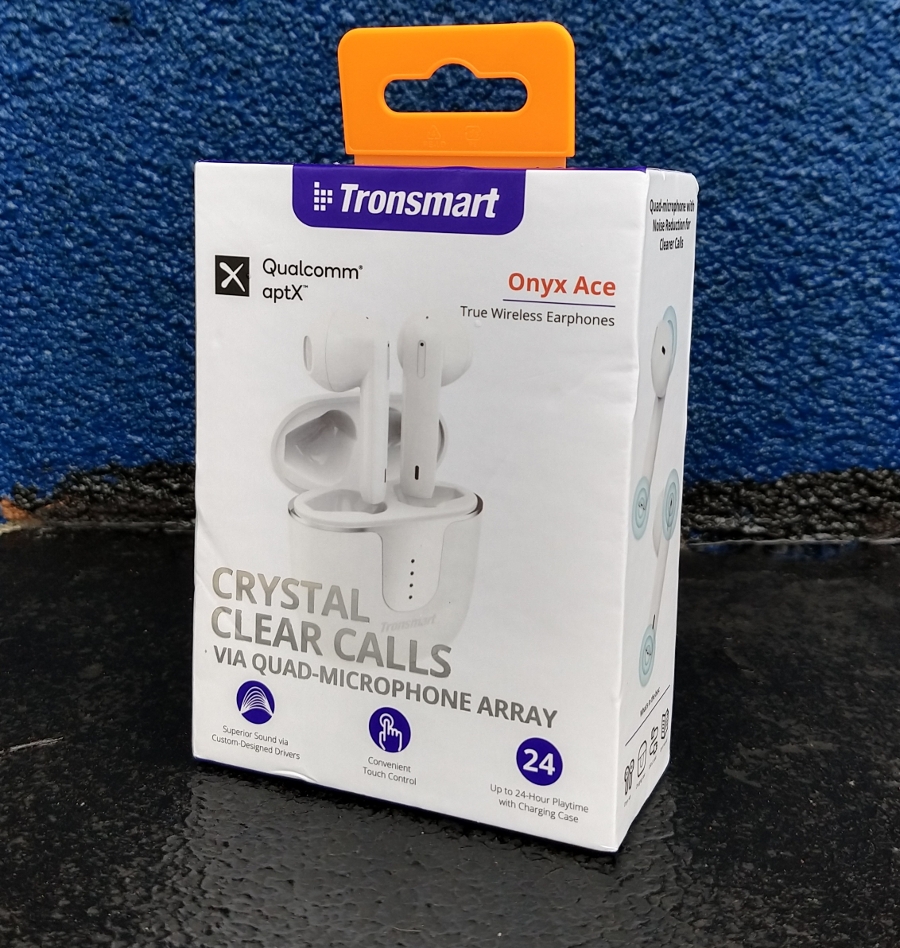 We open the box and see the headphones themselves and the charging case. All the elements are in place, nothing rolls inside the package.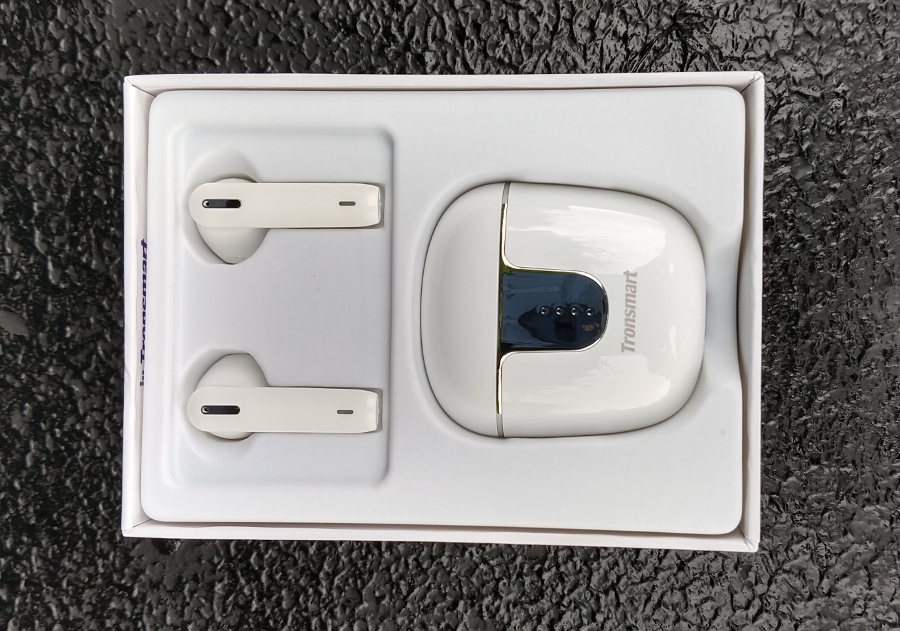 Inside there's also a charging USB to Type-C cable (a short cable, not very convenient, better use the one from your smartphone) and a big manual. By the way, every time I open the box with the next gadget, I think the same thing: maybe enough with all the useless paper? Maybe it's time to become more ecofriendly?
Design, elements configuration, materials, build quality
Tronsmart Onyx Ace became the first in-ear TWS-earphones from the company. For those who can't use in-ear headphones due to anatomical features, this is definitely a plus. For example, I don't like vacuum headphones because they cancel all sound. And I consider it unreasonable to overpay for the manufacturer adding a few more microphones to implement the ability to block all sounds and yet hear everything that's being said. Although it's worth admitting that this feature works fine in Galaxy Buds+.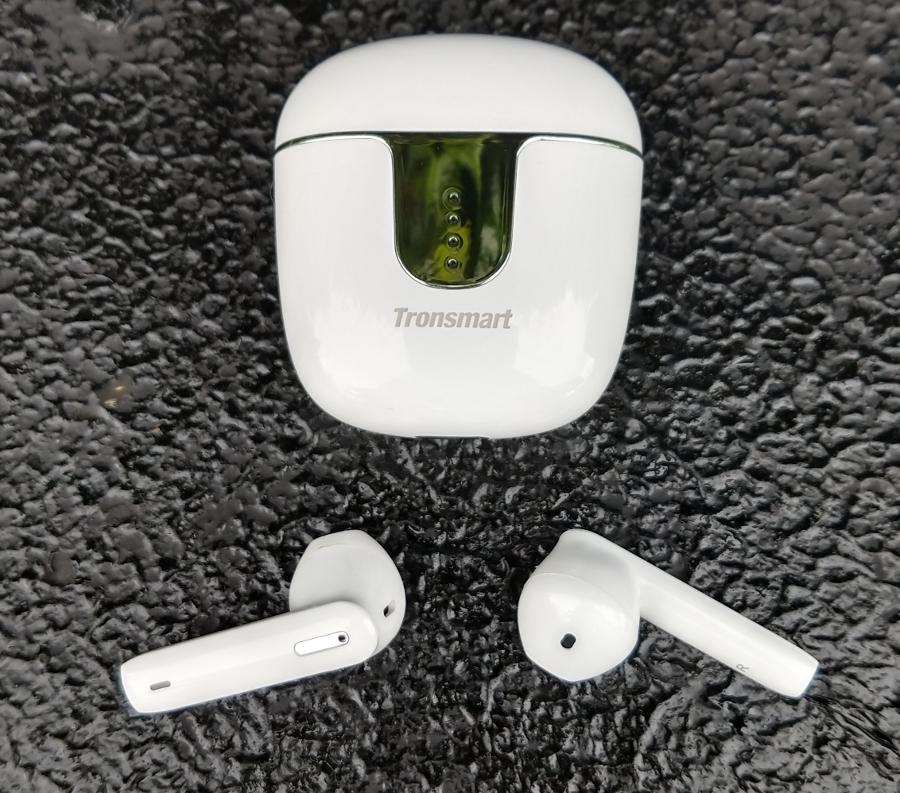 Yes, the earbuds fit worse than vacuum ones (although it depends on the shape of the auricle), the insulation is worse, and the chance to lose the headphones increases, but many people find this form factor more convenient.
Of course, Onyx Ace does look suspiciously Apple-like, but let's look at the situation critically. Coming up with something new in this segment is very difficult. And in the foreseeable future, hardly anyone will make a revolution here. If with vacuum headsets you can play with shape and fixation, then with completely wireless "tablets" this is unlikely.
In general, Tronsmart Onyx Ace looks concise and without any frills. The weight of one earphone is only 4g, and the case is 37 g. Dimensions are also modest: a headphone is 39.0 × 16.5 × 16.8 mm and the case is 48.0 × 23.0 × 57.5 mm in the case. Good pocket option. And the headphones themselves are light and unobtrusive.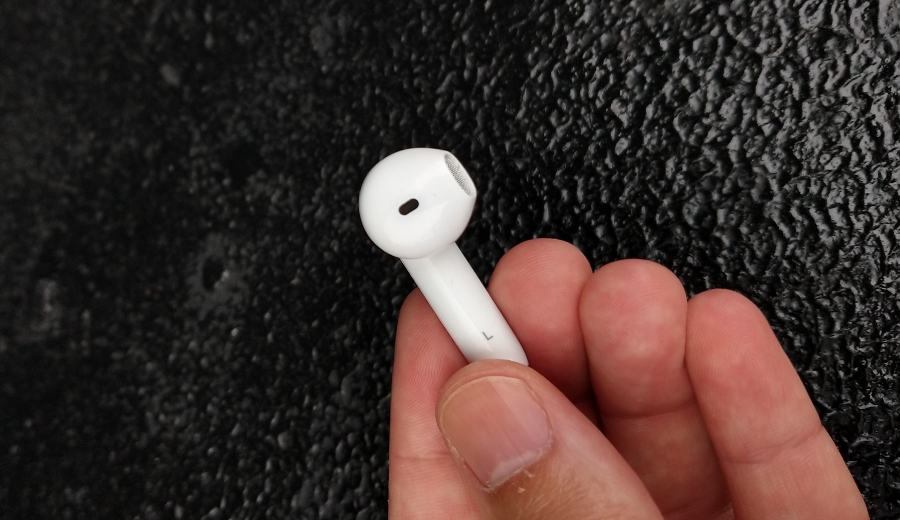 Both the headset and the charging case have a white plastic case with a glossy finish and chrome inserts. There's also a black model. The build quality is solid, the plastic is pleasant to the touch, but you need to be prepared for the fact that over time scratches will become noticeable. The matte version could be much better.
There's nothing bad about the build quality, although the first thing I noticed was that the case is not as sturdy as it could've been. Also, the quality of the joints is not the best, but this is forgivable for a budget product.
On the outside of the headphones there is a light indicator and a multifunction button. There's IPX5 waterproofing, so don't be afraid to use them in the rain.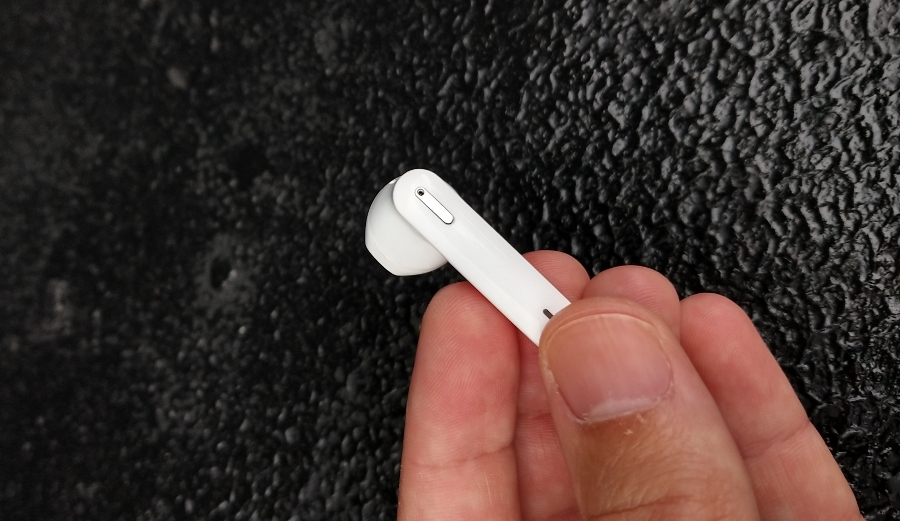 On the facade of the charging case there is an indication of the remaining charge in the form of 4 LEDs. Each diode is responsible for about 25% of the charge. The lid is on the magnet, so that when closed it is securely fixed, and the charging connector (Type-C) is placed on the bottom.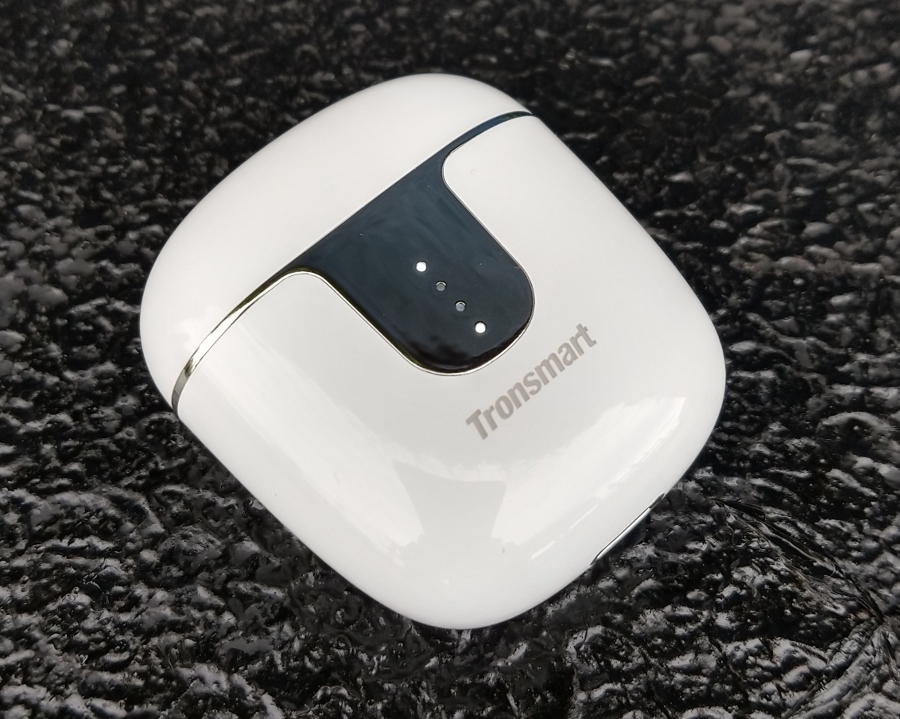 We open the cover, which is held in the closed position by the magnetic holder, and we see two nests for storing and charging the headphones. Each nest is designed for a specific headphone, so that you won't confuse which place is which. Inside, at the very bottom, you can notice a couple of contacts for charging. Inside the case, the earbuds are also held by magnets and do not fall out.
Read also: realme Buds Air Neo TWS Headset review
Connection, control and comfort of use
Onyx Ace connects in the same way as most Bluetooth devices. Just turn on Bluetooth on your smartphone and find Onyx Ace in the list of available devices. Subsequently, when the headphones are removed from the case, they will be connected automatically, and will be deactivated only after you return them to the case.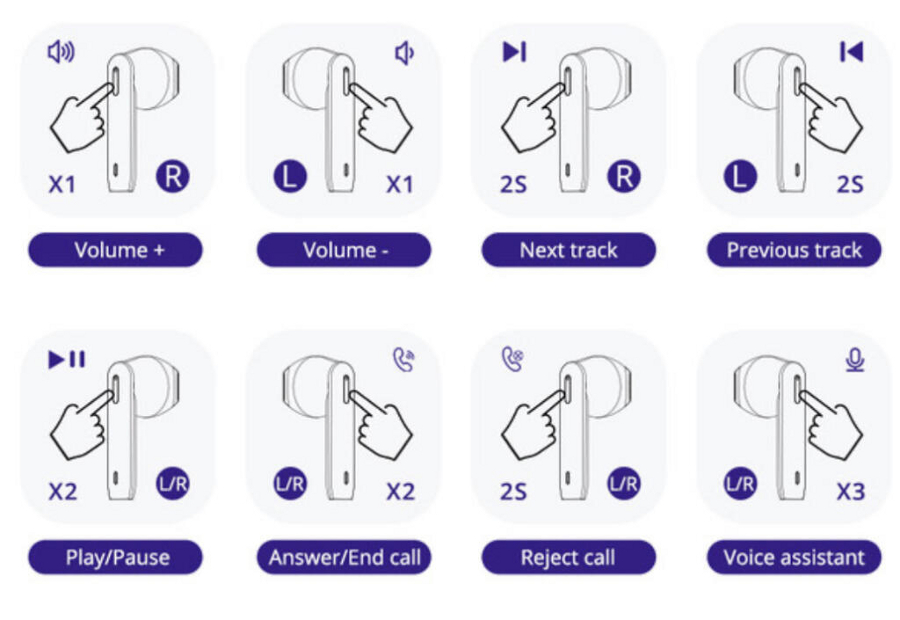 So, the main organ for managing music and calls is on the headphones themselves – there's a touch-sensitive button on each. Just tap on them, and, depending on how and in what mode to touch them, you'll achieve the desired result. And now in more detail.
Volume control: single tap on the left button – decrease, single tap on the right – increase
Switching tracks: holding the left button for 2s – the previous track, right – the next
Play/Pause – double click on any button
Answer a call – double tap on any button
Reject an incoming call – hold any button for 2s
Call voice assistant – triple tap on any button
At first, it might seem convoluted, but it's a matter of habit. After a day of use you do not think about how to switch the track or end the call.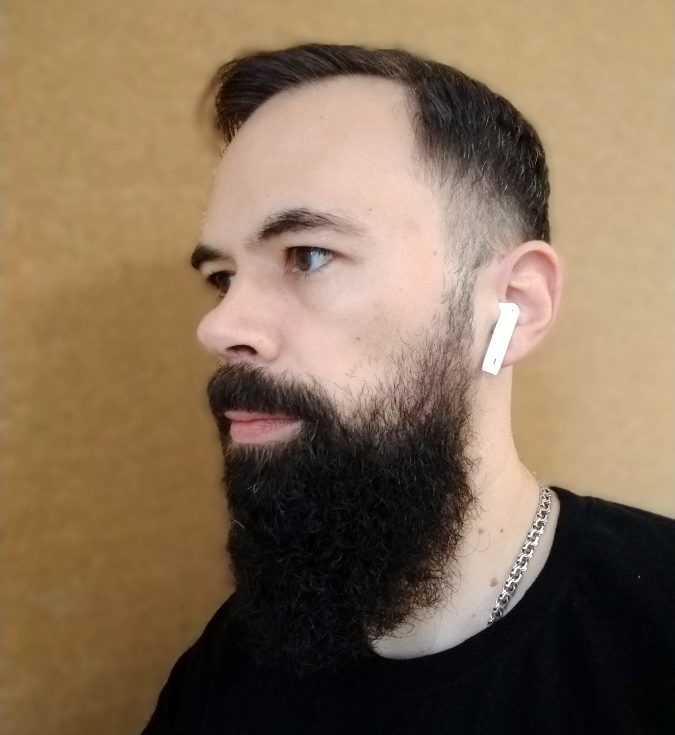 Touch control is the best solution for TWS headphones. Some headsets have mechanical buttons which often cause discomfort. It's not very nice to periodically press on your ear to control music or a call. In Onyx Ace, there are no problems with this.
A few words about the reliability. A couple of times I caught a funny software glitch – spontaneous switching of the track. Moreover, the conditions were ideal. But overall, there is definitely a significant progress in touch control in this headset compared to previous Spunky Beat and Onyx Neo models. Let me remind you that there the sensors were the main issue.
Read also: Tronsmart Onyx Neo review – Impressive TWS headphones on a budget
Sound
Before talking about sound quality, let's take a closer look at the characteristics. Onyx Ace has 13-millimeter speakers, as well as support for aptX, which provides Hi-Res over Bluetooth, and support for AAC format. In addition, all this is controlled by the Qualcomm QCC3020 chipset. Very good for budget TWS. But how good is it really?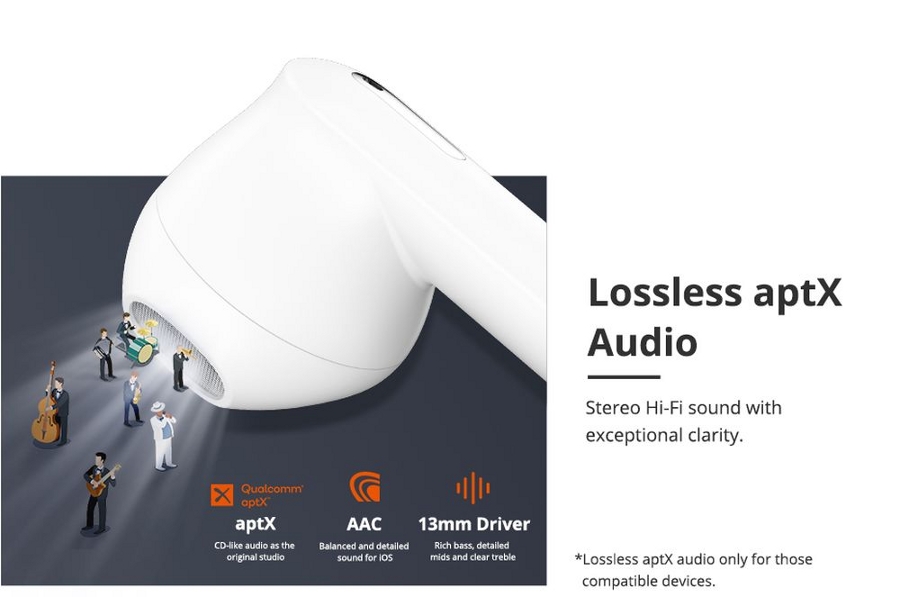 In practice, the sound is pretty good. If you compare it with in-ear headphones that cost up to $60, then it's a sure 8/10. By default, the sound is calibrated well, bass is tangible, there are no excesses. I still that there's a certain lack of high frequencies here, but this is up for a debate. But this problem is easily solved with an equalizer. In general, Onyx Ace produces quite a decent sound for its format and price range.
Headset function
The Tronsmart headphones can be used not only for music, but also as a headset, either in pairs or separately. Typically, headsets with noise canceling function use a pair of microphones: one recognizes the voice, the other cuts off noise. Onyx Ace has 4 microphones, so noise reduction works more efficiently and the speaker have no problems with sound.
The sound during the conversation is almost always perfect. "Almost" because in about 10% of cases, audibility is lacking. Is it the network, or the headphones themselves, is difficult to understand, I have not discovered any patterns.
Battery life
Each earphone has a battery capacity of 40 mAh, and the manufacturer promises that at a volume of 50% the headset will last 5 hours. Surprisingly, my headphones worked for 4 hours 50 minutes at 60% volume. Based on this, an increase in the volume level eats up the charge, but not proportionally, which is very good.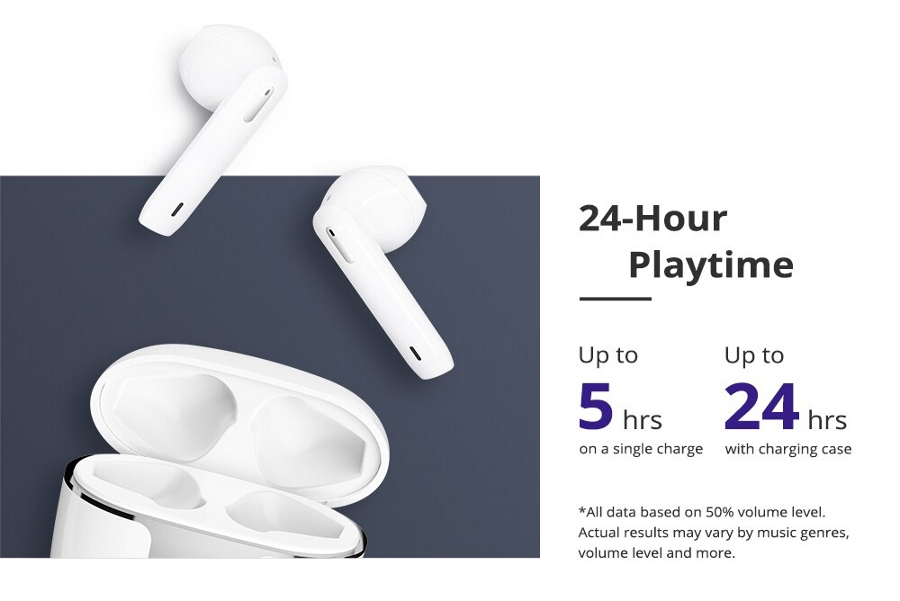 The charging case, having a 400 mAh battery, increases the autonomy of the headset up to 24 hours. The math is simple. If 80 mAh is enough up to 5 hours, and there are 5 more "charges" in the case, then with a good scenario, up to 25 hours of battery life can be squeezed out of it. Using headphones for a couple of hours a day, Onyx Ace can actually be charged once a week, or even less. Good stuff.
Verdict
Tronsmart seems to have a winner with Onyx Ace. For a modest $30-40 you can buy ergonomic TWS-headphones with 13 mm speakers, Qualcomm QCC3020, aptX and AAC, 4 microphones and decent battery life. Among the inexpensive models of wireless headsets, Tronsmart Onyx Ace is definitely one of the best.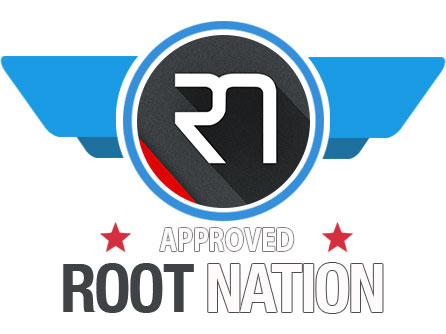 Where to buy
Subscribe to our accounts: