It's been a good couple of months for Nintendo. A bunch of fantastic exclusive games, great sales and, now, a completely new model of the hit console… there's just no stopping them, is there?
Frankly speaking, Nintendo Switch Lite is a beaut. A genuine looker, with neat colors, comfortable form factor and the size compact enough so that you might finally stop worrying every time you get your Switch out of the bag. Overall, a winner. Case closed? Well… not so fast. Because even if it's every bit as sexy as the ads say, there might still be some flies in the soup.
Actually, yes, there are some – not much, but they're still there. Will they impact the taste? Well, it depends. Let's dive in and taste this new delicious, if a bit stale, new addition from Nintendo's top chefs.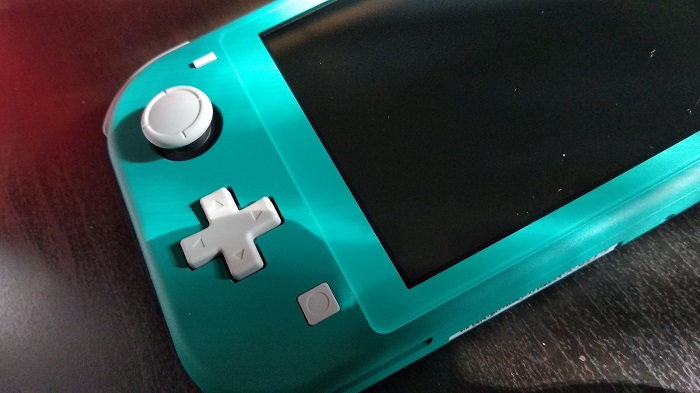 If you will tell you've seen this coming (by this, I mean this lighter version of the famous Switch), I will most certainly believe you. We all have seen it coming. We know Nintendo. In fact, some rumors have been going around for ages now. Nintendo Switch has been a resounding success, but some people were still not sure if it was worth the investment. Not everyone bought into the whole "hybrid" shtick; not everyone actually wanted to carry with themselves a heavy brick of a console that seemed a bit unsturdy and felt like it was prone to breaking in two pieces at any given minute. Sure, I'm exaggerating, but it definitely wasn't the most convenient or compact console to have on the go. In that regard, 3DS still reigned supreme and the Vita (yes, that old thing) still felt like it was good for something. But now all of these brilliant portables have been made obsolete. A new player is in town, and it already has more games than you can possible hope to complete.
Read also: Tecno Phantom 9 review – A breakthrough into the middle range
Nintendo Switch Lite is not the most logical console, though. Continuing the trend of weirdly named Nintendo products (excluding the Switch, which was bloody appropriate) Switch Lite is the latest redesigned console from the company. It was logical to make a more portable and durable console (think 2DS), but still calling it a Switch is a tad silly. I mean it doesn't switch at all.
It's a regress in every way possible – a poor man's Switch that can't connect to TV or be used as a mini-TV for occasional cooperative gameplay. It can't do jack… safe for playing games. Omitting the Switch moniker would have been more logical, but hey, you can't ignore the power of a brand, can you?
But I digress. Let's sink out teeth into this fancy-looking nugget and see if it was worth the price. That was the last of my food analogies, I promise.
The form factor and what's in that nifty-looking box
The device comes in a neat-looking box with bright colors. It looks like a jolly good time – a perfect present under a Christmas tree. Inside the box we have some documents, a console and a charger (Type-C) – yes, a genuine charger from Nintendo. With all the retro consoles and 3DS I honestly forgot the last time I've seen a brand charger in the box. Seems like a good sign.
Let's take our little bugger out, shall we? Of wow, it does look gorgeous. I went for the turquoise model ("turquoise" sounds much more interesting than "yellow" and "grey", but the color is also quite nice) which looks insane. I mean not insane, let's be realist, but nice, very nice. Now this is Nintendo product: quirky, bright and a tad childish. Let's compare it with PS Vita. Say what you will, but Sony's failed console was (and still is) very comfortable – a perfect size and grip. In comparison, Switch Lite seems a bit bulkier, but still very comfortable. Good screen, pleasant buttons that are both delightfully clicky and soft, good plastic quality – if Vita feels a bit slippy, then Switch is the opposite. I really dig the plastic and overall build quality. It's miles better than most 3DS models that have always felt quite loose.
Read also: SNES Classic mini review – a small box full of nostalgia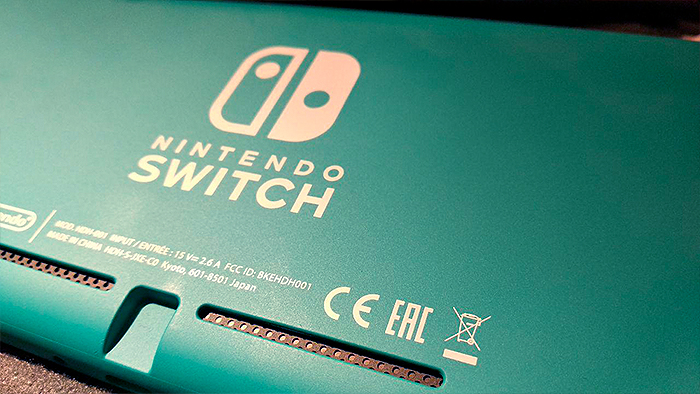 Yes, there are, unfortunately, only three colors available. But fear not: I can predict with 100% certainty that in a couple of months there will be more – much more. Expect bundles, limited editions – all that jazz that Nintendo loves so much. This is the way the company will sell you more than one, two or even three models. You'll always want more. And, as the owner of a limited Animal Crossing 3DS XL edition, I am genuinely and unironically hyped for the inevitable Animal Crossing: New Horizon edition. It will be the definition of cute, believe me. But for now we have what we have: a grey option for boring people who don't want to stand out, and bright yellow and turquoise for everybody else.
Switch Lite might very well be the most comfortable handheld I've ever held… in my hands. Rounded corners, plastic you can't stop fondling, nice buttons including, finally, a D-pad. A D-pad that is, thankfully, much better than the one in the Pro Controller. It's much softer.
Read also: ASUS ZenBook 14 UX433FN review – the smallest 14-inch laptop?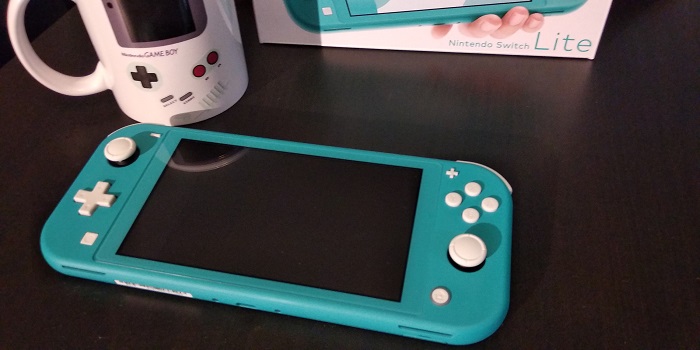 Yes, it's good, but there are still some idiosyncrasies. Like archaic fat bezels around the 720p screen – a smartphone gamer master race (is there such a thing? I haven't looked, but there must be with the number of phones everyone's shipping) will wince just by seeing that number. But Nintendo lives in Nintendo's own world where tech trends are something you laugh at while creating the most bizarre and insane products the world has ever seen. They are the mad scientists of the gaming world, after all. And the fact that Switch has a (perfectly appropriate) USB Type-C amazes me more than anything they've put out recently.
And if the console still doesn't feel right in your hands, you can always buy something like GripCase Lite from Skull & Co.
In order to better understand the dimensions it's better to look at our photos where we compare Lite with everything we could find from 3DS XL to genuine Game Boy Pocket and even (for some reason) an N64 cartridge. We went a bit overboard there, not gonna lie.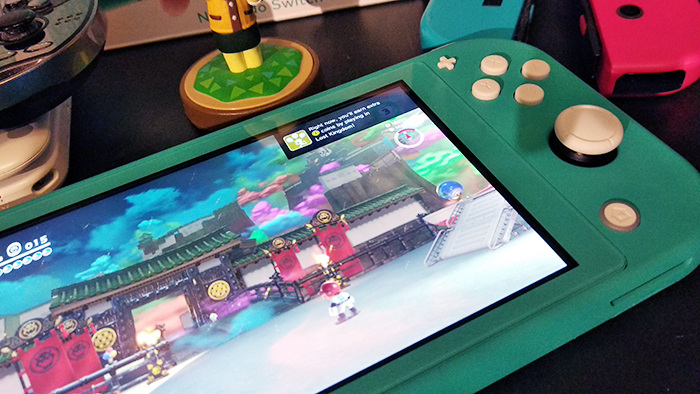 It would be prudent to buy a case along with the console. The official one might cost more than knockoffs from AliExpress, but at least know you're getting a quality product. Emphasis on the getting part.
My case is white. It's soft and thin, and has a room for a couple of cartridges. It's okay. You can't really heap praises on a simple case, so let's move on.
Differences from the OG Switch
Yes, yes, Switch Lite is… light and compact – much more compact than the original model, that's clear. But there are some less obvious differences. Some might even be gamebreaking for you. A lot of things have been thrown out of the window in order to save on the cost of manufacturing.
First of all, forget all the Switch nonsense, because the Switch doesn't Switch no more. The controllers are undetachable. The handheld has also lost the HD Rumble feature. I liked it quite a lot; it didn't change much, but it provided haptic feedback that improved the overall experience, especially in games that fully supported it. Not exactly a disaster, but a big bummer. What's an even bigger bummer is the fact that HD Rumble hasn't been replaced with your average run-of-the-mill vibration capabilities. Even Chinese rip-offs of official controllers can vibrate to some extent; was there really a reason to cut off the functionality completely?
Since there are no detachable Joy-Cons (and no HD Rumble), some titles simply won't work. Like Super Mario Party, which we enjoyed. There's no real way to play 1-2-Switch, but that's actually a good thing. No Nintendo Labo as well. Arms might lose some of the functionality, namely motion controls, but will still be playable. Don't expect to play Just Dance, Fitness Boxing and Ring Fit Adventure.
At least Lite still has an accelerometer and a gyroscope, so there's no way out of enjoying marvelous puzzles in The Legend of Zelda: Breath of the Wild.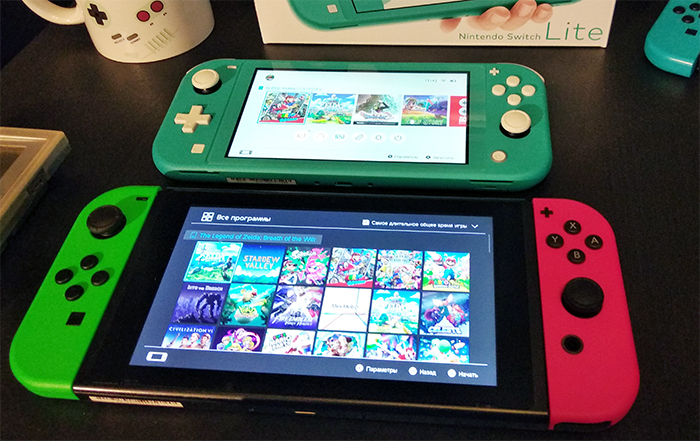 It so happens that while the original Switch is a very sociable console for get-togethers, Switch Lite is an angsty teen of the family, an introvert who just wants everyone to leave it alone. It's good for quality me-time, but not so much for playing with a friend. Except if a friend has his own Switch – then you're settled.
Read also: Xiaomi Mi A3 review – A confusing phone that keeps on giving
Screen and sound
Nintendo Switch never had an amazing screen – unlike, say, the original Vita model with an OLED beauty. But the screen here (IPS, 1280 x 720, 5.5") is still mighty fine. It's more than enough for what the console can offer. For better or worse, Switch is not actually a good machine for watching movies, and as for the games, these will look worse with a better screen. And while Lite's screen is smaller, it has all the same specs. So the games here look even better – the picture is sharper. The whites are still a bit yellowish, but that's normal for recent revisions of the console.
The one thing that might be a problem is the size of text in games. Some might be actually unreadable. Better buy your Nintendo Glasses® for Fire Emblem: Three Houses and The Witcher 3.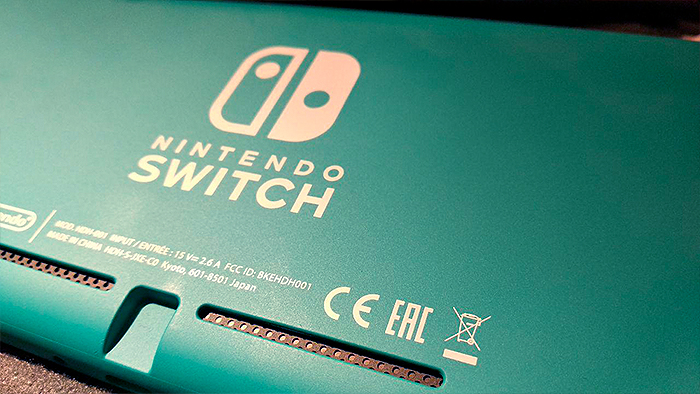 What's worse is the sound quality. Now it's more muzzled and flat – it wasn't pleasant hearing tiny voices of main heroes while playing DRAGON QUEST XI S: Echoes of an Elusive Age – Definitive Edition. The sound is still quite good, but it's definitely worse. I am pretty sure that my Xiaomi Redmi 5 Plus is capable of better.
Read also: Swiss Army Knives, Bandanas and… a Burger? Take an exclusive look at special Russian Days Gone Press-Kit
Cloud saves, data transfer and the painful experience of trying to use two Switches at once
Now that we're all done with technical specs and details let's talk about the real experience. Remember me mentioning flies in the soup? That analogy is back. While Switch Lite is a perfectly good soup, its flawed infrastructure is definitely a flying insect you wouldn't want to devour.
Let's say you've been a longtime fan of the original, but almost never made use of its hybrid capabilities. No TV or tabletop playing for you. All points to Nintendo Lite. But in order to transfer all your precious saves you will need either Cloud Saves functionality (hidden behind a paywall), or the special data transfer option of your console. None of these options is perfect: the Cloud saves work only with certain games (no luck for you Splatooners and Smash Bros…thers), and the special option requires you to have both consoles at your disposal. What it means is that you just can't sell one console and buy another – you HAVE to have both of them on you. Isn't very convenient, is it?
That's one issue. Let's talk another. Let's say you have a Switch and you want another one. One for playing at home and the other for playing on the go. What can be easier when we have Cloud saves, right? Not really…
That's when things start to get wacky. Nintendo needs you to have one main console. The main console can do anything, while the secondary console will need an internet connection at all times in order to verify your license. And that's very unfortunate. Online-only is never a good thing, and even when online the Switch takes an awful lot of time to actually verify a game.
Read also: Tecno Pop 2S Pro review – A solid smartphone that costs less than $100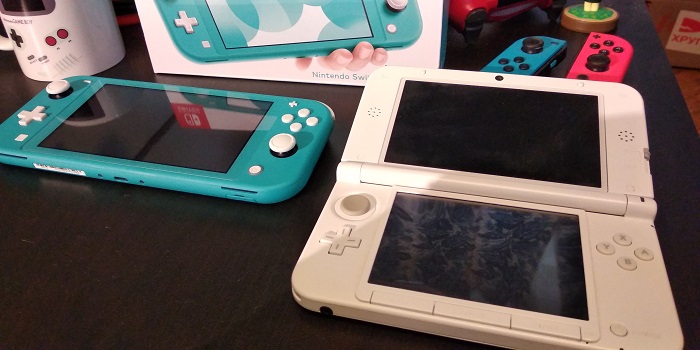 By the way, you can't run one game on more than one console.
Nintendo Switch Lite is very comfortable. But it's not really convenient when it comes to Nintendo's infrastructure. If you want true convenience of being able to play games on the big screen and the go, then… just buy a "real" Switch. It's a better system and a much more robust handheld. It's just not as comfortable and, yes, good looking. Priorities is everything.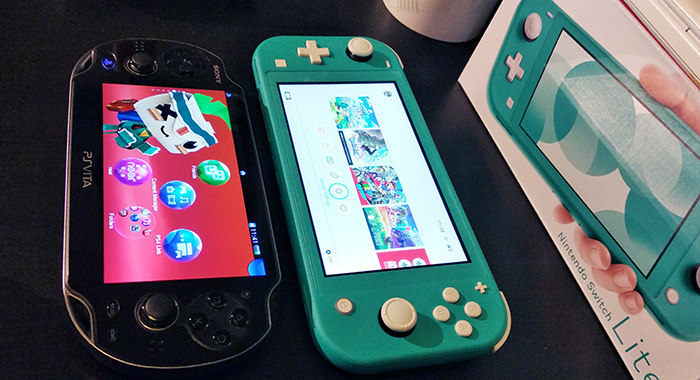 Verdict
Nintendo Switch Lite honestly looks like an ideal Christmas present. Bright and shiny, it's just a very neat and comfortable handheld – a true successor to 3DS. But it's by no means perfect. Transferring your saves is a pain, and owning two Switches will result in a big headache, but overall, it's a nice device. Good for people who travel a lot and don't just spontaneously start playing NBA 2K on a basketball court.
Subscribe to our accounts: