Last year we witnessed the birth of a new superstar: Nintendo Switch. A year later, and no one can say when it will slow down. Gadget of the year, the fastest selling console – Nintendo finally have a winner on their hands.
So what separates Nintendo Switch from everything else? Probably the fact that it is the first ever hybrid: a home console and a handheld in one package. Even the controllers are interesting: the so-called Joy-Cons are attached to the sides of the tablet and have lots of neat features.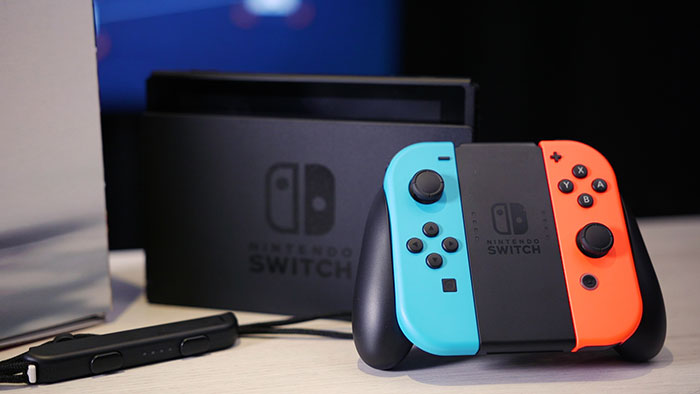 But we all know that with such a complicated gadget there are bound to be issues. Usually, Nintendo tech is very reliable, and Switch is sturdy, but it doesn't mean there aren't problems. In fact, they are many, and lots of them are fairly widespread. Today we take a look at some of the most aggravating and prevalent issues.
Issue #1: My left Joy-Con constantly loses the signal
Ah, the left Joy-Con. It has been the worst thing about Nintendo Switch ever since the release. It's the most unreliable and even broken thing that Nintendo has put out in a while. The vast majority of Switch owners know what I'm talking about: the controller works fine in handheld mode, but malfunctions when you play in front of the TV. It loses the signal and misinterprets player's input. A lot of controllers have this problem. Nintendo is to blame, really, and there are two ways to fix it: you either send it to Nintendo or fix it yourself.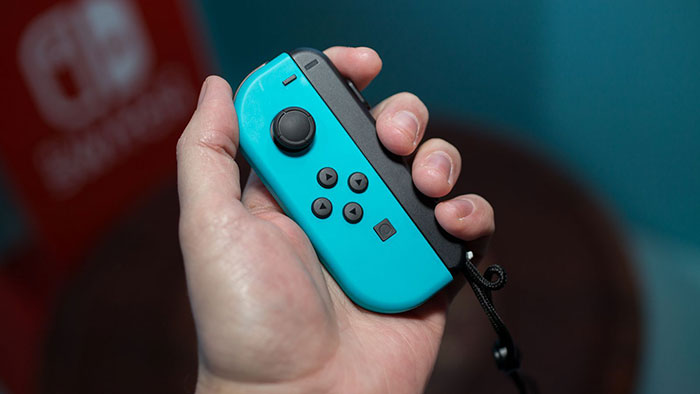 First, we advise you to update the controllers. It's easy: just go the settings and choose the option. Sometimes, it is enough.
You can send the controller to Nintendo for quick fix. They will either repair it or send you the newest revision.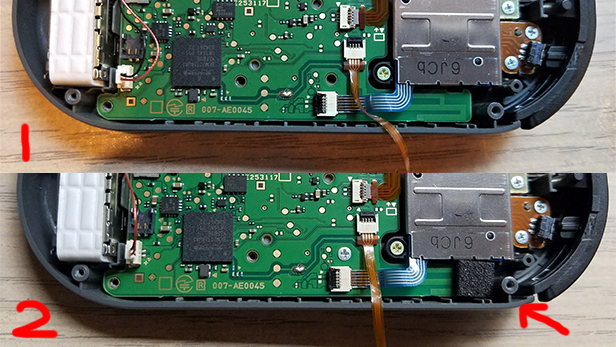 If you don't want to wait, just do it yourself. This should be easy enough: open the controller and add a little conductive foam, as shown on the picture from Cnet:
The newest revisions shouldn't have this problem – as well as the Pro Controller.
Issue #2: Dead pixels
What's even worse are dead pixels. Nintendo officially doesn't consider those their problem which means no free repair for you. Dead pixels are an old LCD problem – users of Sony PSP and Nintendo DS remember it all too well.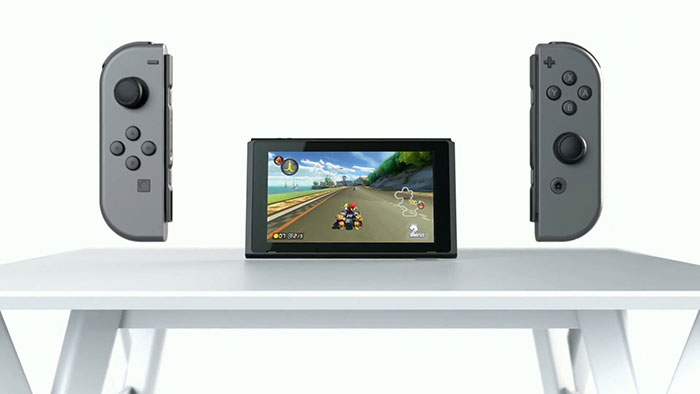 To be honest, there's not much you can do about it. There is a slim chance that some kind soul in Nintendo will help you, so it's worth a try.
Read also: Super Mario Odyssey review – Well Worth the Wait
Issue #3: The picture on TV flickers black
This issue is a lot rarer, but there are still tons of people suffering from it. I personally encountered it when my Switch in TV mode started losing signal, which led to the picture on TV flickering black for a couple of seconds. It's infuriating: there's no chance to win at fast-paced games – hell, even at Super Mario Odyssey.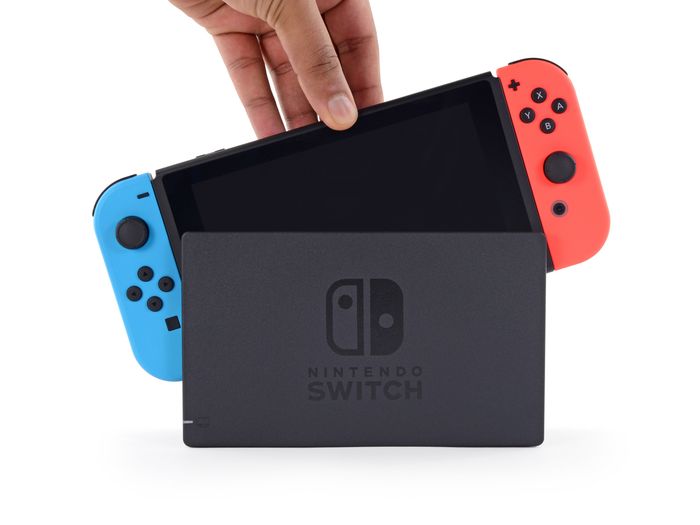 There are a couple of possible fixes, but probably you just have to replace your HDMI cable. But be sure to update the console before that! If nothing else helps, try to replace the cable.
Nintendo actually fixes broken HDMI cables, so that's nice. HDMI cables seem to be a continuing (and weird) problem for consoles: PS4 had similar problems after the initial release.
 Issue #4: I'm running out of memory
The usual problem for handhelds. While Nintendo Switch has, thankfully, build-in storage (unlike 3DS), there's still not nearly enough memory for games. A couple of games, and your console's full.
Most of the cartridges have the full game inside them, so that's a good way of preserving storgage. Still, a lot of companies are greedy and order the smallest cartridge possible, which leads to a lot of unnecessary downloads.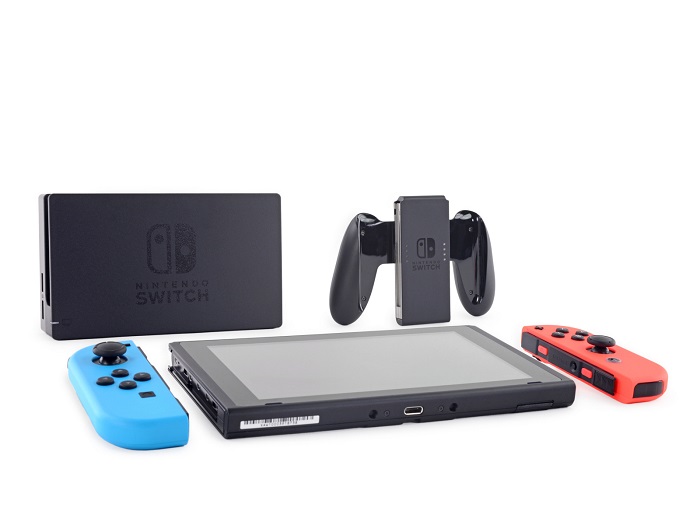 If you're running out of memory, buy an SD card. Simple. Switch supports a vast array of cards – well, all of them. The consoles supports microSD (up to 2 GB), microSDHC (4 GB — 32 GB) and microSDXC (64 GB and more). No proprietary cards – that's no Vita.
Read also: The Escapists 2 review for Nintendo Switch
The important thing is to remember about transfer speed: if you buy a huge and slow card, you won't get far. We advice to choose a card with transfer speed that's higher than 60 MB/sec.
Before you're able to use microSDXC, you have to install a small update.
Issue #5: The console won't read the cartridge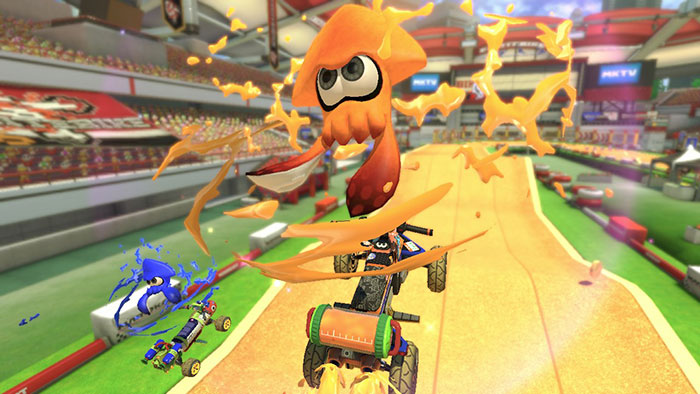 There is a small chance that the purchased cartridge won't work. Most of the time we're talking about secondhand purchases. First try to remove the cartridge and insert it again. If it does not work, insert another cartridge. By this point, it becomes clear if there's something wrong with the game or with the console itself. If it's the cartridge, then it's better to return it. If Switch is to blame, it's better to turn it over for repair.
Issue #6: My wireless headphones won't work
While Nintendo Switch does support Bluetooth, it does not work with wireless headphones. Don't even try to connect your headphones via Bluetooth – it won't work.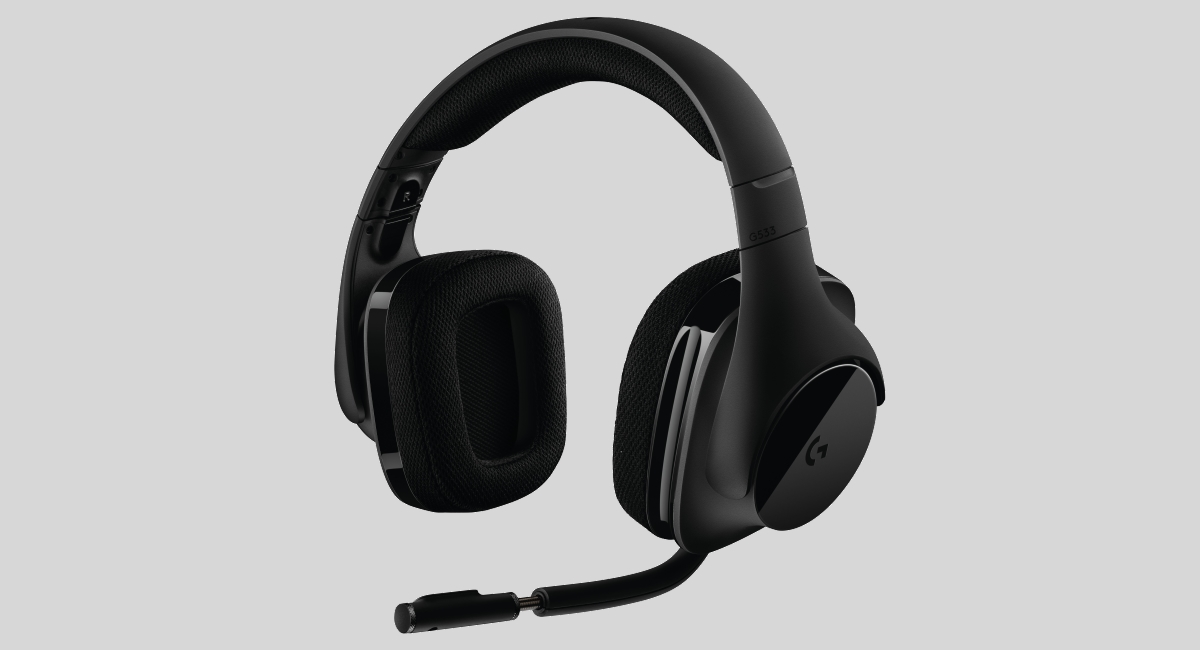 But not all wireless headsets aren't supported: if yours have a USB adapter, you're in luck. All wireless headphones with USB adapters work fine after the latest update. Just connect the adapter to the base.
No luck? Check for updates.
If you still want to use your Bluetooth headphones (why wouldn't you?), you can always buy an unofficial adapter, which fixes the problem. But be warned: new updates frequently disable third-party adapters, so it's a risk.
Issue #7: Switch doesn't see Wi-Fi
Sometimes the console loses Wi-Fi signal. Most often, the "solution" is to reboot the system – we're talking about hard reset. How? Read below.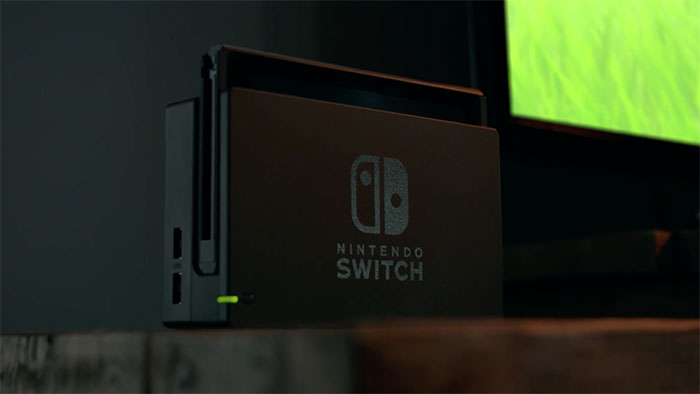 Early buyers also noted a very weak reception, which is bad for multiplayer games or even watching trailers in eShop. The problem is mostly fixed by an update.
Just in case, have your Switch nearby a router.
Issue #8: My Wi-Fi works fine, but games still won't connect to a server
A very unpleasant problem, which is not only familiar to the owners of Switch, but also to players with other consoles, like PlayStation 4. ISP is the likely culprit. How? Well, if you have problems with online play, you likely have a private IP address. Those are not regulated and are often banned for misconducts of past owners.
Read also: Far Cry 5 review – The Lovable Mess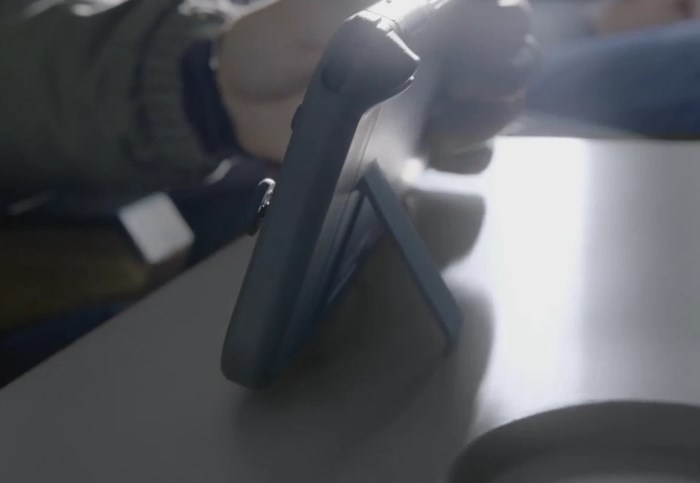 We advice you to either try and change the IP address by yourself (simply reboot your router), or better yet, pay for a dedicated IP.
Issue #9: My TV changes HDMI ports at random
When Samsung introduced a "smart" system that allows TVs to automatically turn on active HDMI ports, everyone was happy, but some tech declined to play by the rules. That's why a huge number of users complains that Switch makes their TVs activate the HDMI port even when the console is in sleep mode. This applies not only to Samsung, but also to TVs from LG.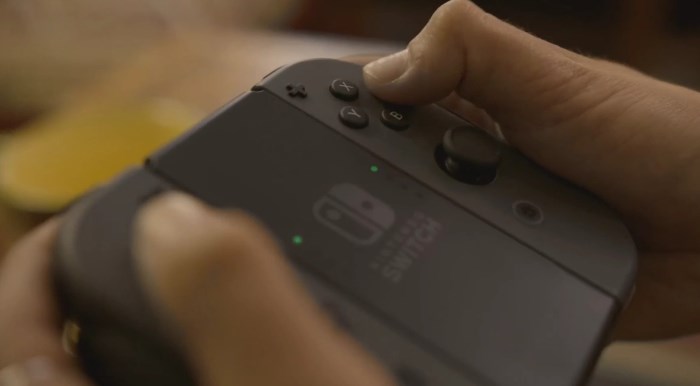 There's no easy fix, so try and deactivate the smart system for now.
Issue #10: Switch's screen gets scratched
The same thing happened with 3DS: Nintendo made one wrong decision, and the console's screen gets scratched by itself. When it comes to Switch, the dock is to blame. One wrong move, and you'll be left with damaged goods.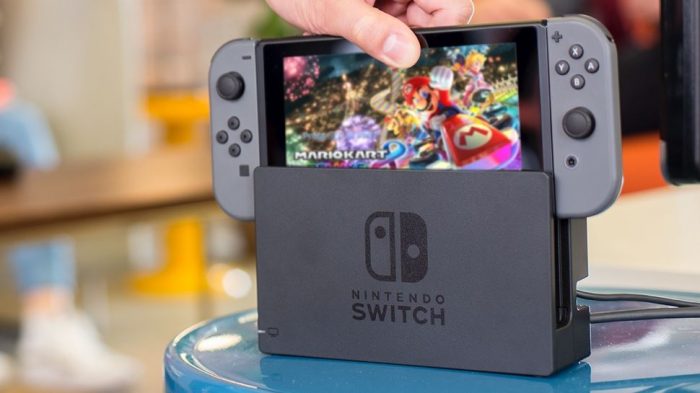 That's why it's advisable to buy a protective screen. It's not necessary: many users have no problems with their screens. Some people got creative and started making their own handmade cases for the dock.
Don't be tempted to buy a third-party dock: recent events showed us how easy it is to brick the console that way. Better safe than sorry.
Issue #11: # 11: Vinyl stickers harm the console
When the Switch just came out, many faced an unpleasant problem: numerous adornments in the form of vinyl stickers actually harmed the console. This is especially true for low-quality stickers from China.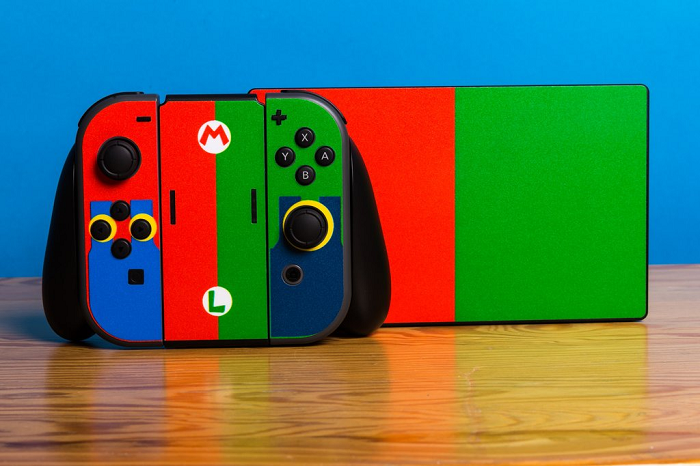 Official stickers can be completely safe. If you buy stickers from unknown companies, you risk damaging the console or controllers.
Issue #12: External battery does not charge the console
The Switch has a 4310 mAh battery – not very much. As the company promises, this will be enough for 2.5 to 6 hours of work – depending on how demanding the game is.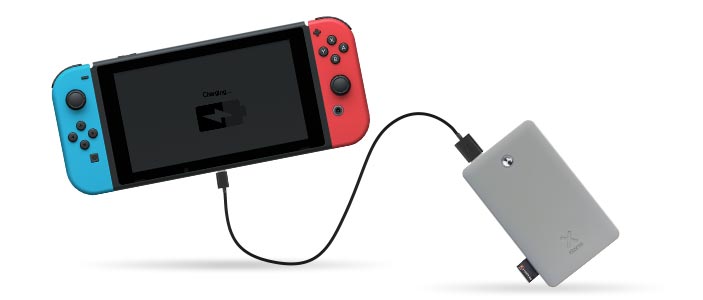 Officially, the console supports external batteries, but not all will work with it. Many found out that small batteries either do not work at all, or work very slowly.
Ideally, you need an external battery of at least 6500 mAh in order to charge it 100%. The more capacity, the better. It's important to remember that the Switch has a USB-C port, but you can also use USB-A to USB-C cables.
Issue #13: Switch won't turn on, how to hard reset it?
The oldest problem in the book: the device does not react to anything. If it's not the battery (an obvious reason that is often overlooked), the solution is to reboot with a hard reset.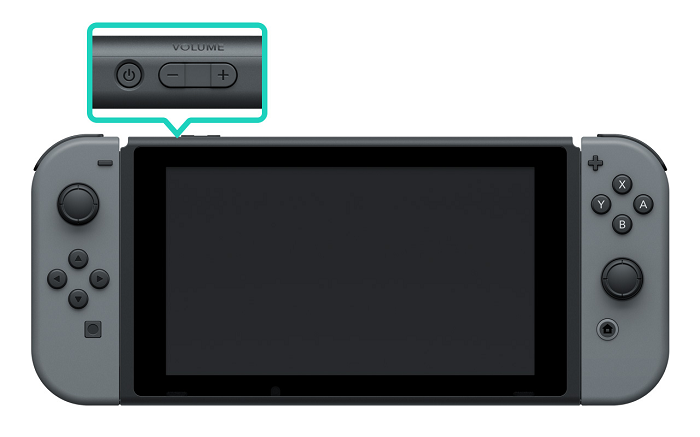 If the console froze, the screen will not be completely turned off – it will be black, but with a backlight. In order to restart the console, you need to press the power button for 12 seconds. Then – it's important – you need to press the power button again. Without this last action, it won't turn on.
Subscribe to our accounts: