Let's talk today about the new Samsung Galaxy Watch 4 Classic on WearOS. Is this really the best smartwatch for Android?
The market for wearable devices is growing and developing. More and more manufacturers are trying to gain a foothold in this segment of electronics. Someone succeeds, someone is only at the beginning of the journey and is only probing the market. But there are manufacturers who, in a sense, can be called pioneers in the world of wearable devices. These include the South Korean company Samsung, one of the market leaders. And just recently Samsung has introduced the Galaxy Watch 4 Classic and the Galaxy Watch 4, on WearOS for the first time.

Today I will talk about my experience using the Galaxy Watch 4 Classic. Let's try to find out if it is worthy of our attention and can it be considered the new standard of wearable devices for Android and, of course, whether it can compete with the Apple Watch 7 (although I don't like such comparisons). So, sit back and let's get started.
Read also: Realme GT Master Edition vs Xiaomi 11 Lite 5G NE vs Samsung Galaxy A72: 2021's hottest mid-rangers go head to head
Why the Galaxy Watch4 Classic?
First I have to clarify the concept. Samsung has introduced several versions of the fourth Galaxy Watch series. On the one hand, there are thin and light aluminum Galaxy Watch4, offered in two sizes: 40 mm and 44 mm (by the way, their review will also be on our website soon), which differ in a more sporty design. And at the same time, there is a classic model of the Galaxy Watch 4 Classic, which we will review today. This watch also exists in two sizes.

What is the main difference between the two versions? The difference is not only in size, but also, above all, in the material of the case. In the classic versions, it is stainless steel. Unlike aluminum, this material is more resistant to scratches. Functionally, all versions of the Galaxy Watch 4 are the same, the difference is only in design, material and, above all, controls. The Classic version is equipped with a rotating mechanical bezel, which takes the impression of the watch to a completely different level. In addition, all types of watches exist in several color options, so there really is a lot to choose from.
For reference – there is also a version of the Galaxy Watch4 Classic with LTE.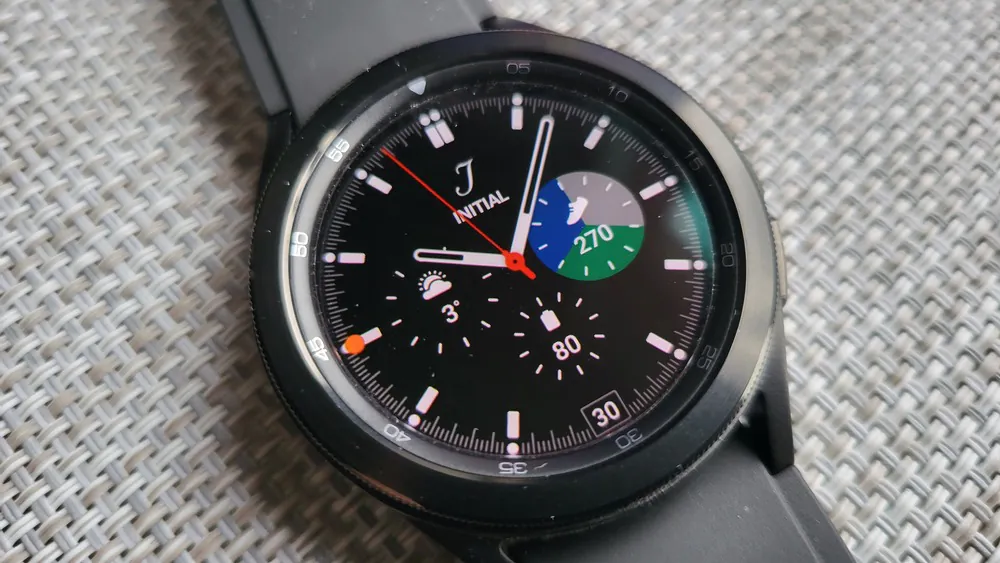 As I wrote above, the Galaxy Watch4 Classic 42 mm offer an excellent design, a rich set of functions, and now also the possibility of contactless payment and ECG measurement. In other words, this is the most advanced smart watch from Samsung. But still the most important innovation is the fact that now the Galaxy Watch4 Classic works on WearOS. That is, Samsung decided to move away from its TizenOS and switch to Google's OS, but they still managed to maintain its own unique look thanks to One UI Watch 3 shell.

If we talk about prices, the Galaxy Watch4 Classic 42 mm costs about $328, for larger 46 mm it's $401, and for the LTE version it's $474.
Buy Galaxy Watch4 Classic on Amazon
Full specifications of the Galaxy Watch4 Classic
Before proceeding directly to the review, I suggest looking at the technical specifications of the Galaxy Watch4 Classic.
316L stainless steel case, MIL-STD-810G certificate, water resistant to 5 atmospheres (IP68), Gorilla Glass DX
A fluoroelastomer band with a 20 mm mount, third-party bands can be used
Dimensions: 45.5×45.5×11.0 mm
Weight: 52 g (without strap)
1.4-inch Super AMOLED display with a resolution of 450×450 pixels (321 ppi)
Exynos W920 Dual-core processor (2×Cortex-A55 @ 1.18 GHz), 5 nm
1.5 GB of RAM, 16 GB of storage
LTE connection, Wi-Fi a/b/g/n 2.4/5 GHz, Bluetooth 5.0, GPS / GLONASS / GALILEO/ Beidou, NFC
Built-in speaker and microphone, vibration
Sensors: accelerometer, barometer, gyroscope, geomagnetic sensor, light sensor, optical heart rate sensor, electric heart rate sensor (ECG), bioelectric impedance analysis sensor, Hall sensor
Functions: Activity detection and tracking, measurement of heart rate, SpO2, blood pressure and body composition, ECG, fall detection, contactless payments
Non-removable 361 mAh lithium-ion battery, wireless charging (Qi)
Wear OS with One UI Watch 3.0
What's in the box
The Galaxy Watch 4 Classic smartwatch comes in an oblong white package. It looks aesthetically pleasing, there are no unnecessary elements on it. But the most interesting thing is what's inside.
Samsung Galaxy Watch4 Classic-1
In addition to the smartwatches, you will find a branded black cable with a magnetic charger and a warranty card. So this is almost the same configuration as last year's Watch3. No surprises.
Read also: OPPO Watch review — First Usable Smartwatch on WearOS
Fantastic build quality
The Samsung Galaxy Watch4 Classic is definitely not the cheapest watch, so it's good that at first glance they make a luxurious impression, and this impression is enhanced by the impeccable build quality. At first glance, it seems that you have a real classic watch on your wrist. And it's not just about the design of the case, but also thanks to the display, which very accurately imitates the appearance of classic hands. However, we will look at the screen in even more detail later.

The watch case is available in two sizes, as well as in two color shades. In particular, potential buyers can choose between 42 or 46 mm, black or silver. I had the opportunity to test a smaller black model that weighs a nice 46.5 g. However, the larger version is not much heavier, it weighs 52 g. The new watch is lighter than the previous generation models.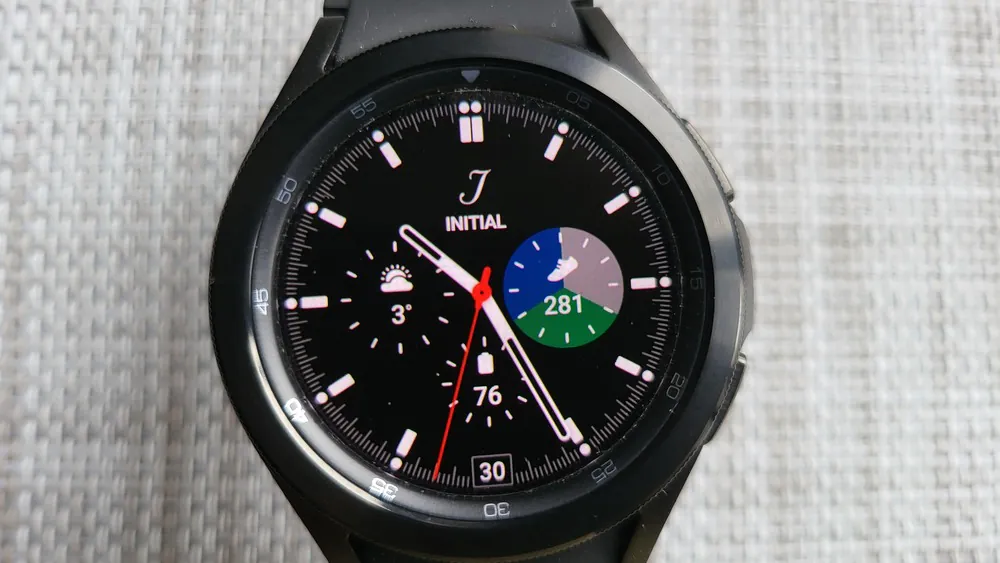 The case of the smartwatch is made of stainless steel, the band is made of hypoallergenic rubber. This combination looks great. The hypoallergenic strap is surprisingly pleasant to the touch, and it securely holds the watch in place. The rubber band can be easily replaced. And thanks to the ability to change the watch face, you can instantly get a "different" watch.
Samsung Galaxy Watch4 Classic-0
It is also worth noting that the display covers the entire area, the black bezel is almost invisible. From below you can see the monitoring sensors, which are protected by a transparent plastic cover.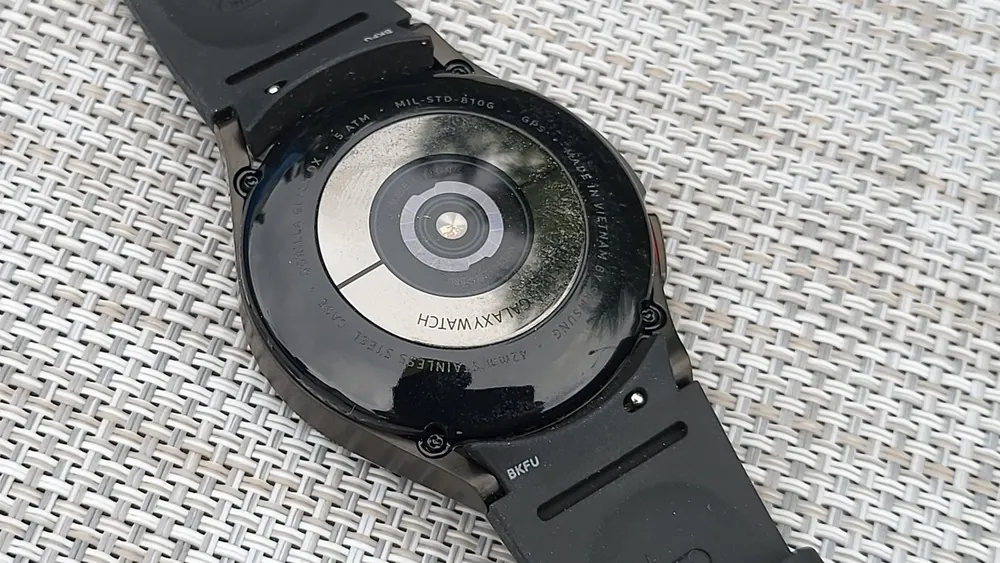 There are two buttons on the right side, and there is a rotating bezel around the round display to control the device. This is one of the main differences from the basic version of the Watch4 – in the classic version, the bezel actually rotates, clicking like in a classic watch, and has a pleasantly noticeable resistance. Of course, the display itself is also touch-sensitive. There is a microphone and a speaker, so you can call directly from your wrist. The sound is clear on both sides.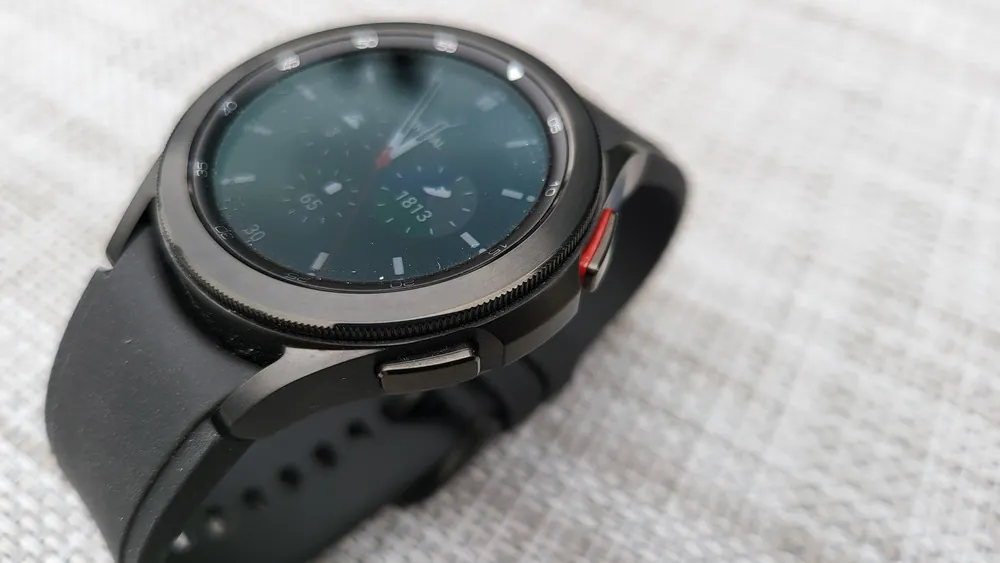 The controls are provided by a pair of buttons on the right side, to which you can assign your own functions. However, in practice, you won't use the buttons often. From my experience, the most convenient way to control the watch is by using the rotating bezel and touching the display. There is no need to search for any button to put the watch to sleep mode – if you want the screen to go out, just hold your palm above it for a moment. The watch turns on by itself when you pick it up, or just press one of the buttons on the side. In addition, the display supports Always On mode.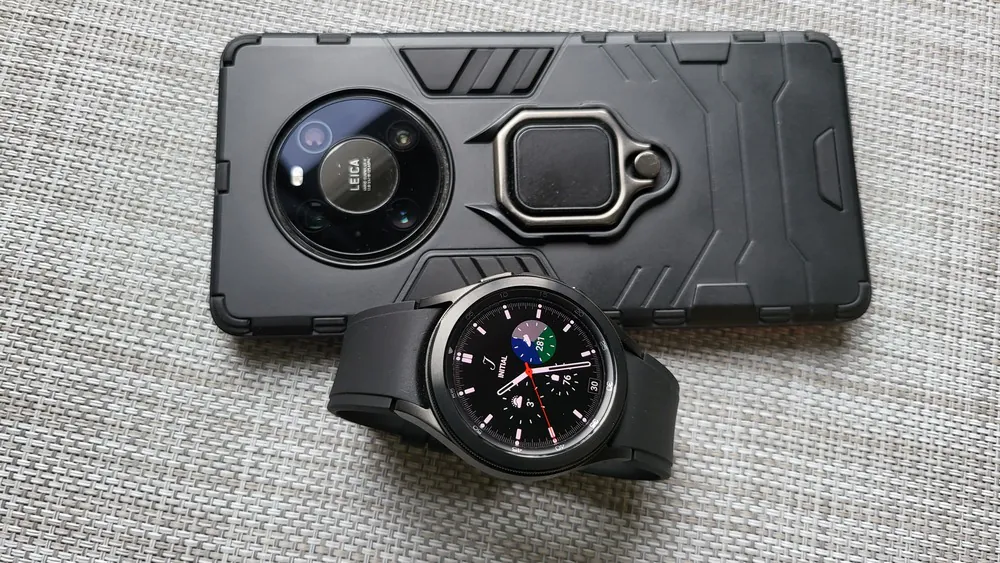 I have no complaints in terms of build quality and materials. The watch display is covered with Gorilla Glass DX. The case gives the impression of being very durable and reliable. This is primarily due to the fact that the device complies with the MIL-STD-810G and IP68 certifications. According to the manufacturer, the water resistance of the case is 5 atm, the watch was tested by diving to a depth of 1.5 m for 30 minutes.  On the other hand, the fluoroelastomer band, which replaced natural leather, easily copes with water.
Read also: Huawei Watch 3 Pro review: premium smartwatch running HarmonyOS
You will appreciate this display
There is no doubt that Samsung is an expert in the field of displays. The screen size in the Galaxy Watch4 Classic is 1.4 inches and has a resolution of 450×450 pixels.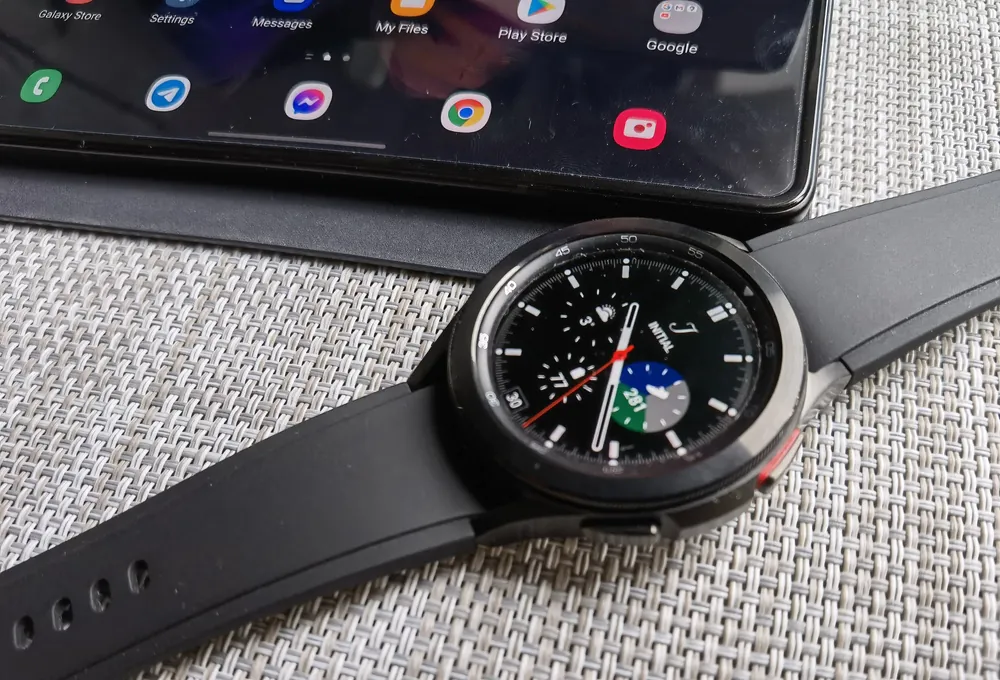 Thanks to the Super AMOLED display technology, the screen is easy to read even in direct sunlight. And AoD shows the time and date at any moment. As for the image quality, I have no complaints – the display has very good viewing angles, deep black color, excellent image sharpness. As for personalization, there are not as many possibilities as in smartphones, but it's as good as it can be.
Galaxy Watch4 Classic-Display
The reaction to the touch is also excellent. That is, the screen is another strong point of the Samsung Galaxy Watch4 Classic.

As I have already mentioned, the display is covered with high-quality Gorilla Glass DX+ protective glass, and I can only confirm that during testing, not even the slightest scratch appeared on it. It's not infallible, but it's as good as they come.
Read also: Huawei Watch GT 2 Pro smartwatch review: Live It Like a Pro
As advanced as they come
The Galaxy Watch4 Classic runs on the latest Exynos W920 dual-core chipset, there is 16 GB of storage. This means that the watch can store quite a lot of music tracks. The watch supports the eSIM technology, the connection takes place via Bluetooth 5.0, there are already mentioned GPS and NFC modules.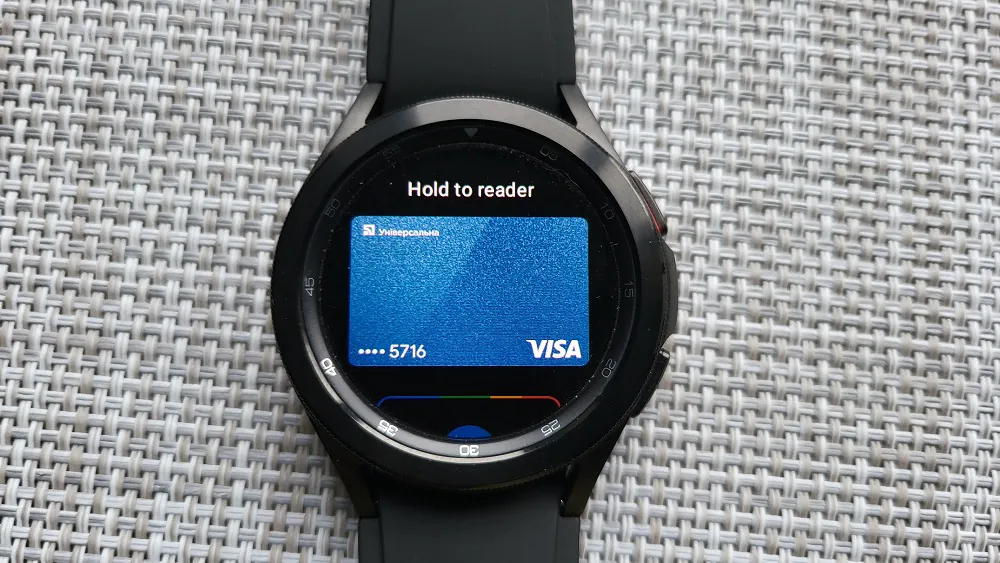 During testing, I was very pleased with notifications. You can answer them both with the help of pre-prepared templates, and by dictating, or typing text from a small keyboard. It should be noted that this is a feature that even Samsung's more expensive competitors do not offer.
Read also: Samsung Galaxy Unpacked 2021: Galaxy S21 Series, Buds Pro, SmartTag
Wear OS 3.0
Despite the fact that the Galaxy Watch 4 Classic looks and resembles its predecessors, the system, in fact, has undergone a great evolution, since now the watch is controlled by the Wear OS 3.0 operating system. And what is most interesting, the user of the previous smart watches from Samsung may not even notice it, because the system behaves almost the same as Tizen.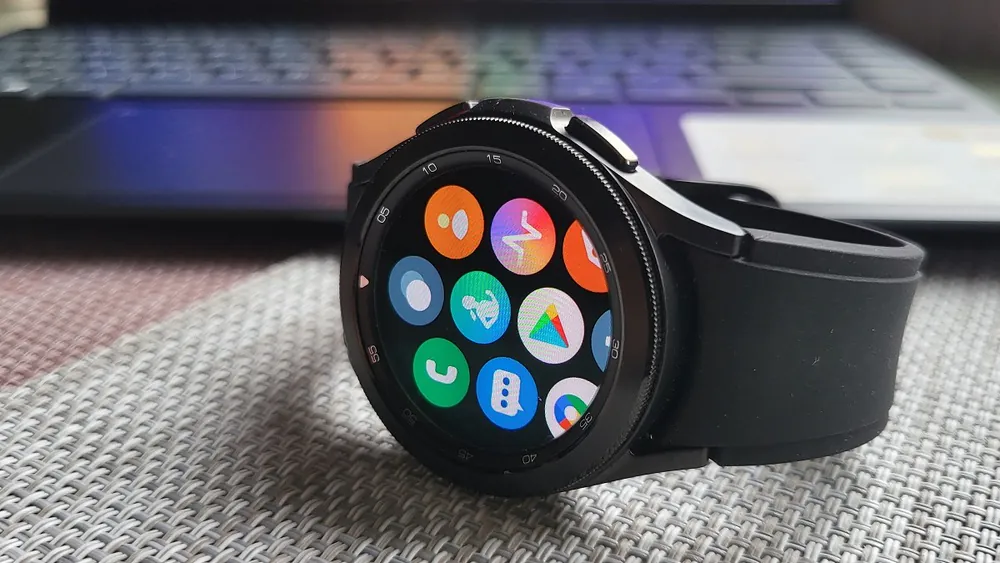 The home screen again is complemented by side panels with individual apps and an extensive menu. The controls are touch-sensitive, but there is also a virtual panel for scrolling, and buttons, which I wrote about in the first chapter. The top button is used to go back, and the second button is used to open apps, however, sensors can also be displayed with a double press.
The only difference is that inside we find Wear OS 3.0 with the One UI Watch graphical extension. This is a classic system from Google with all its advantages. So the mandatory Galaxy Store has disappeared, now we have the classic Google Play. You can install applications such as Google Maps, Stocard, and all sorts of other utilities.
Galaxy Watch4 Classic-Wear
It also became possible to pay with the watch. Google Play is definitely one of the main features of this watch. All you need is an Android and NFC phone, as well as a Google Pay registered card. You can easily pay wherever the contactless payment terminal allows it, even without a phone!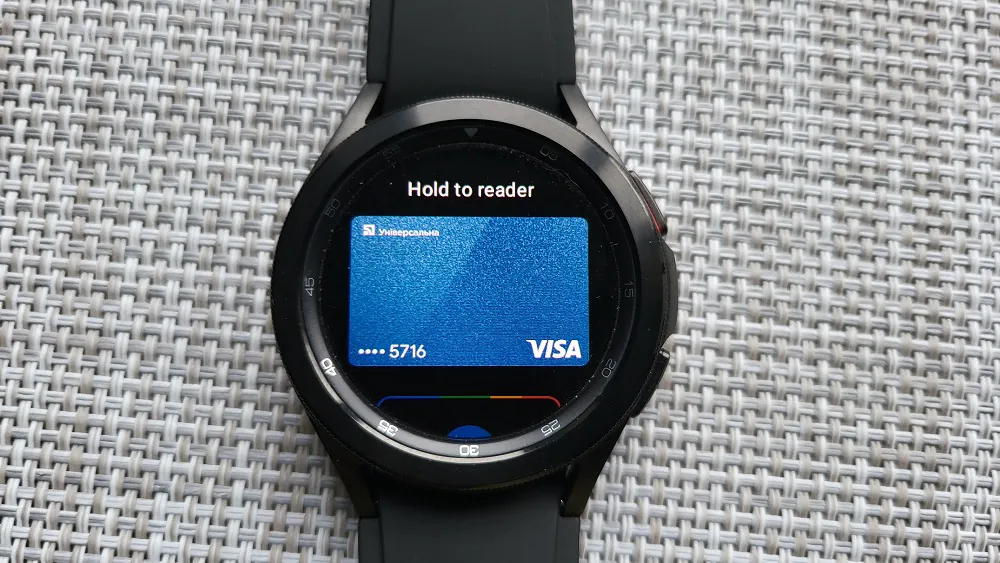 It is also important to note that Samsung has cut the compatibility of the watch. If you have an iPhone, then you can forget about the Galaxy Watch4 Classic, since the devices will not connect at all. If you have an Android device from third-party manufacturers, then you will be able to pair, but you will not have as many functions as Samsung smartphone owners.
Galaxy Watch4 Classic-Wearable
You will not be able to use, for example, Samsung Health Monitor to measure blood pressure, or your Do not Disturb function will not be synchronized.

So it's better to use both a watch and a smartphone from Samsung. I myself have an amazing tandem of the Samsung Galaxy Z Fold3 and the Galaxy Watch4 Classic. But even here there's an issue: using three different apps to fully manage the watch is just wrong. One application is used to control the watch, another transmits information about health and sports, and the third is necessary to adjust the pressure measurement.

However, the app environment and the OS itself are certainly clear and intuitive, and the system reacts very quickly. I especially liked that a lot of apps offer separate widgets. With the rotating bezel, you will quickly navigate to the information provided by each application. If I understand correctly, developers should prepare such a widget for all their applications. Then all you have to do is install the program on your mobile phone, and it will immediately appear on the watch. Although apps can be downloaded and installed directly on the watch.
Samsung Galaxy Watch4 Classic as your personal physio
The Samsung Galaxy Watch4 Classic is equipped with a really large number of sensors that provide a lot of information about the current state of your health. Of course, all data is transferred to the mobile application, where you can analyze them in more detail. In addition to common functions such as sleep analysis, pulse measurement or stress level, there are several additional premium options, such as ECG recording or blood pressure measurement. But again, only Samsung smartphone owners will be able to use this feature. For accurate measurements, you must first calibrate with a tonometer. The watch can also measure the oxygen level in the blood. You can enter information about your drinking mode and food consumption mode into the Samsung Health mobile app.

The measurement of body composition is a truly exclusive feature. The Samsung Galaxy Watch4 Classic is trying to replace the function of smart scales to display the amount of fat, muscle and water in the body. The measurement is quite simple. You put two fingers on the buttons, raise your hands, and in less than half a minute you get the result. This function works based on the analysis of light electrical impulses passing into your body through your fingers on the buttons. Since fats have less water than muscles, they have less conductivity, so the watch can analyze body composition.

Of course, the results are not as accurate as when measured with professional medical devices, but if you take measurements regularly and ideally at the same time, they will certainly give you a good idea of the trends in your physical condition.
Galaxy Watch4 Classic-sensor
The last proposed health function is the measurement of snoring. But here, in addition to a watch with activated sleep mode, you will also need a mobile phone that records the sound of snoring through microphones.
Your personal coach as well
The Galaxy Watch4 Classic is more "smart" than a sports watch, so recording sports activities is not a problem. There are dozens of sports to choose from, including swimming. In addition to them, walking parameters, pulse or calories spent are constantly monitored.

The big advantage of the watch is that you can customize the information that is currently displayed on the screen for sports activities. For example, Garmin can do this, but most smartwatches don't offer anything like that. Another useful thing is automatic activity recognition, which works very accurately and reliably. I tried it when walking, running and cycling, and the watch reacted very quickly each time.
I also have no complaints about the accuracy of the measurement. Pulse measurement and GPS worked correctly. However, the biggest problem of the Galaxy Watch4 Classic remains the battery, which loses about 10% of the energy in half an hour.
Read also: Samsung Galaxy Z Flip3 review: Better, cheaper and for everyone?
Battery is disappointing
I'm so used to my Huawei Watch GT2 Pro surviving up to 10 days on a single charge, that for the first few days I was very annoyed that almost once every day and a half I had to put a Samsung watch on charge. I understand perfectly well that it has way more sophisticated functionality, but it was very difficult for me to come to terms with this.
Therefore, the biggest problem I faced with the Galaxy Watch4 Classic was their battery life. I should add that I have read a number of other reviews, and most of them talk about one or two days. The watch I had on testing really couldn't take more than two days.

I always charged my watch in the evening, and in order to measure the parameters of my sleep, I went to bed with it. At night was the only time when the display was turned off, the rest of the day I always had the Always On function turned on. I enabled active Wi-Fi and Bluetooth, notifications and continuous heart rate measurement. Add more workouts every other day in the gym with constant monitoring, as well as listening to music on Spotify. It happened that the watch barely survived from the evening of the previous day until the morning of the next on some particularly intense days. Perhaps I lead a very active lifestyle, communicate a lot, go to training, etc., but my watch with fully enabled functions worked for a maximum of 40 hours on a single charge.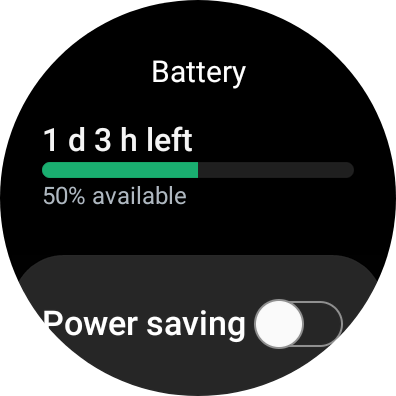 Although the watch also offers a more economical mode, it extends its working time by only a few hours. Of course, you can use the Super Power Save mode when all functions except the time display are disabled. The watch in this mode will work for up to two weeks on a single charge, but it makes little sense to use it.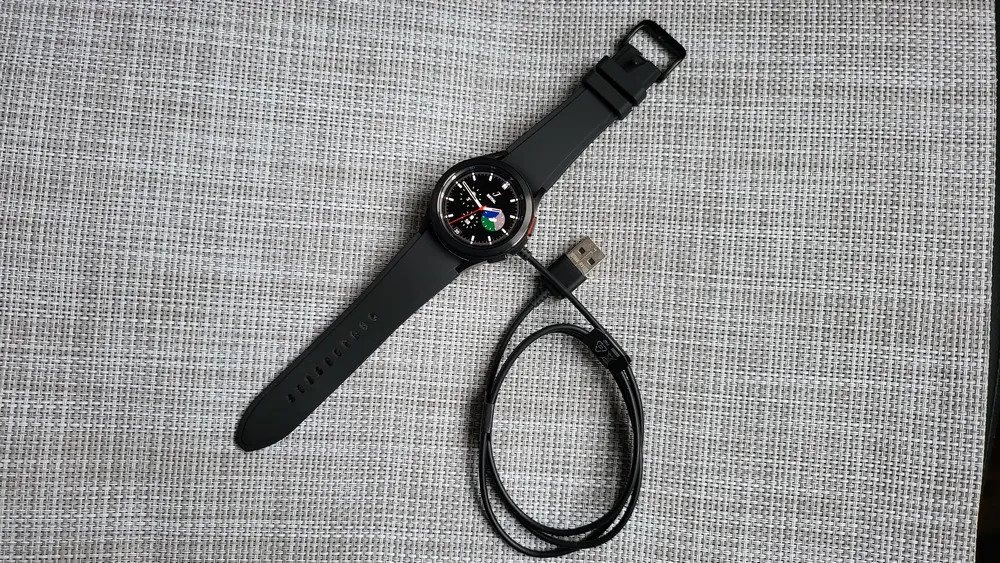 If we talk about charging, the Galaxy Watch4 Classic offers the possibility of reverse charging. Your smartphone should support this feature. All you have to do is put a watch on it, and the mobile phone will become a charger. However, use this option only as a last resort, as it causes large energy losses. Classic charging takes less than two hours.
Great, but not perfect
The Samsung Galaxy Watch4 is without a doubt the best watch I tested this year. It looks great, controls even better, and has a lot of smart features. It can record a variety of information about your health and changes in your body. But the battery life is severely lacking.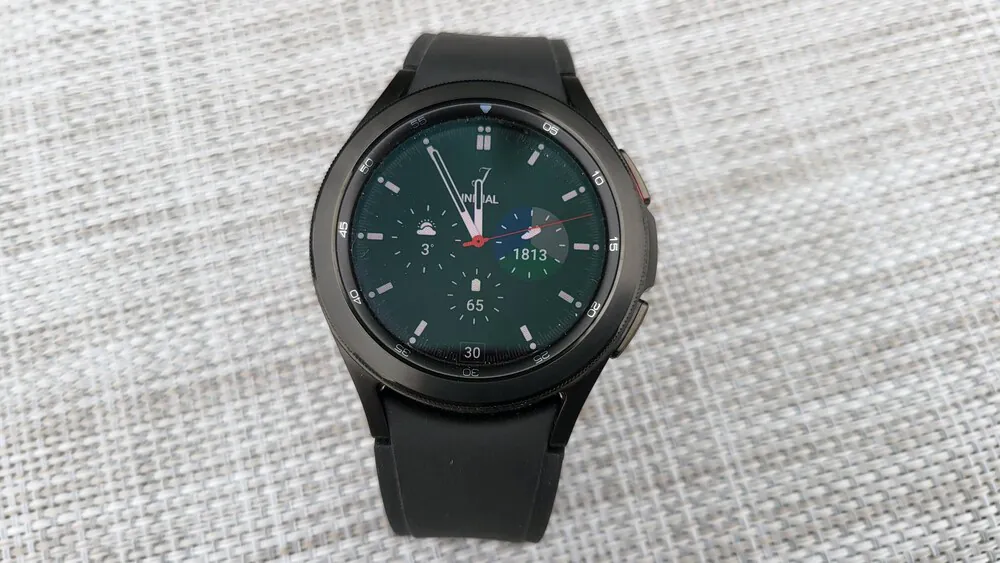 Many people will regret the illogical incompatibility with the iPhone, or limited compatibility with Android smartphones from other brands. But in return you get a modern watch with an excellent design and Google Pay support.

Is it perfect? Probably not. Each user requires different functions, a different band, or a display of different sizes. Nevertheless, it is worth thinking about buying a watch from Samsung, since it has much more advantages than disadvantages. If you are looking for a spectacular and effective gadget that will help you train, while also taking care of your health, the Galaxy Watch4 Classic is a really good choice.
Pros
build quality
high-quality case materials
the ability to control by touch or using a rotating bezel
water and dust resistance (MIL-STD-810G and IP68 certification)
Super AMOLED display protected by durable Gorilla Glass DX
many sensors for measuring the state of the body
music control, the ability to send texts directly from the watch
built-in GPS, a large set of sports functions to choose from
WearOS with the ability to install apps from Google Play
contactless payments via Google Play
excellent price-quality ratio.
Cons
incompatibility with iPhone;
bad battery life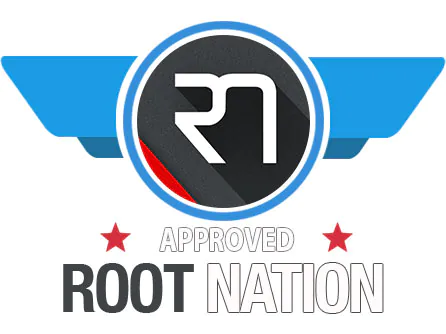 Where to buy