It's no secret that farming seems to be becoming the new staple of the indie community. Anywhere you look, it's farming. It was fun, and then it became boring. I too like the genre, but come on, try being original for once! Slime Rancher, released in 2016, was a sort of farming sim as well, but with a twist — it was cute and mysterious. Somehow it carved a little niche for itself, a game like many others — and yet unlike anything else. In 2022, it finally gets a sequel that is as unfinished as the first game back when it was released in early access. But is it worth going on a journey that's both incomplete and painfully familiar?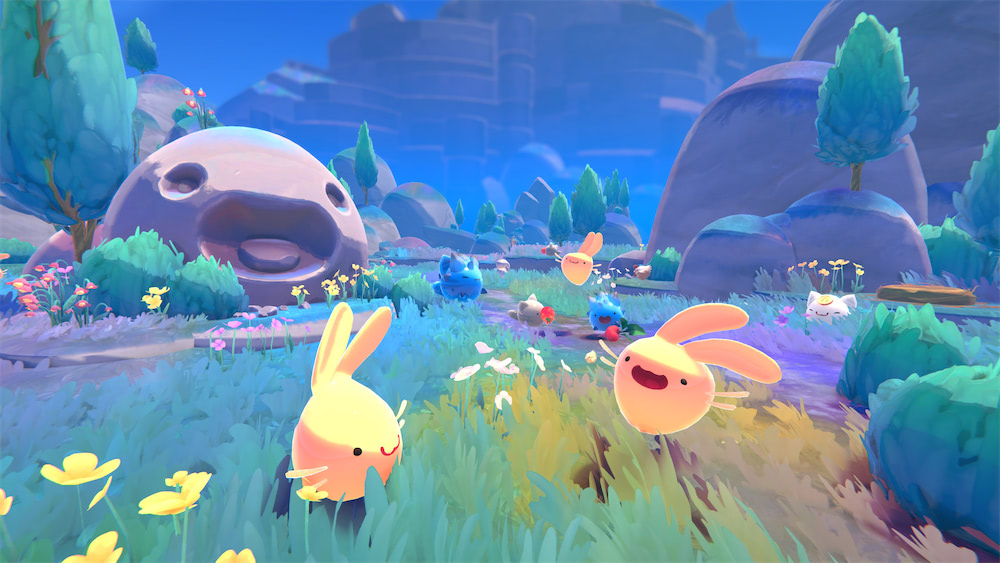 Monomi Park is a developer that knows its audience. Like so many indie developers, it doesn't have a boundless budget, but it can count on the boundless trust of its fans. They are a patient bunch, ready to suffer through bugs and unsolved mysteries for years. The first game spent a long time in early access, and the sequel seems to be on the same path. 
Slime Rancher 2 looks good. The visuals got an upgrade, and the slimes have never been cuter. Cuteness is a significant factor when it comes to the game's success, and the developers know that all too well. The second game got its share of new adorable slimes, and the world they inhabit seems to be different, too: our protagonist Beatrix LeBeau now explores Rainbow Island, filled with cryptic messages and uncharted areas. 
Read also: Tinykin review: The platformer you didn't know you were waiting for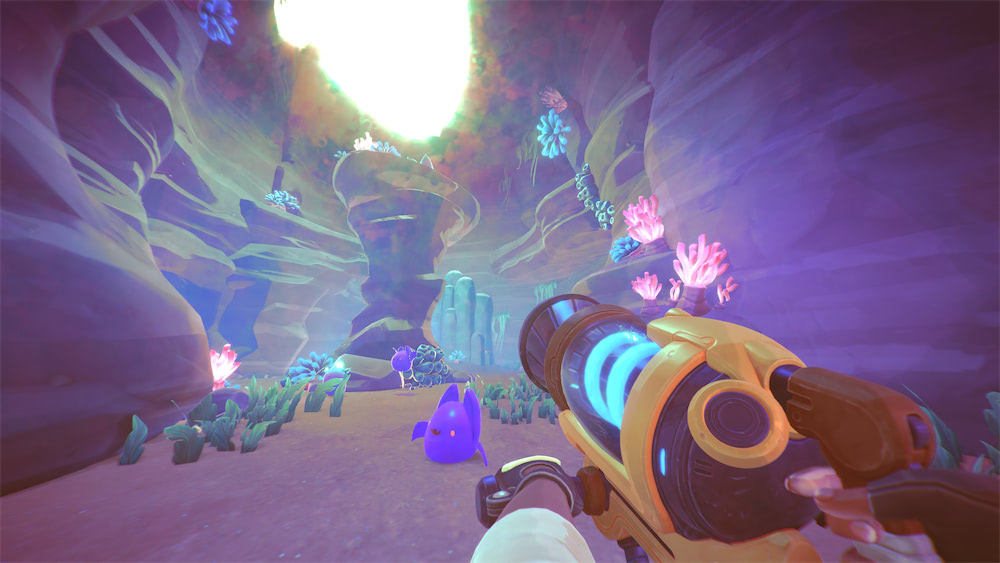 It all feels very familiar, though. There's nothing wholly new here: the bump in the visuals and the change in the scenery are lovely, but is it enough to call it a new game and not just a sizable update? Opinions may vary.  Some games prefer to cycle of endless upgrades, and some get a new number in the title without adding anything original. And I'll be honest with you, I am not a huge fan of releasing unfinished versions of video games. PC gamers might be used to it, but console players can experience an unpleasant shock upon learning that the story of Beatrix is nowhere near finished. Some elements familiar from the (very much finished) first title are missing as well; in many ways, even concerning the basic toolbox, the sequel lags behind the original.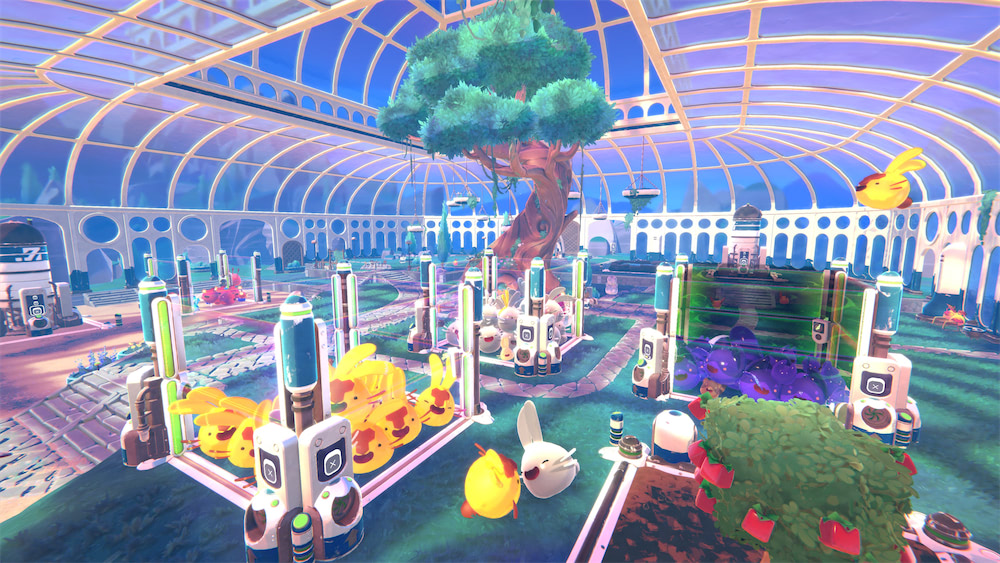 But the devs are not malevolent. I don't believe they are exploiting their fans' harmless obsession. Is the game broken? No, it's not, although bugs are frequent. Mostly it's balancing issues: chickens seem to be multiplying at a dangerous pace, and tarrs (terrifying all-devouring slimes) are completely unhinged, always preventing me from exploring the world in peace. Thankfully, they can be turned off in the settings for a truly relaxing experience.
Read also: You Suck At Parking review: It's all in the title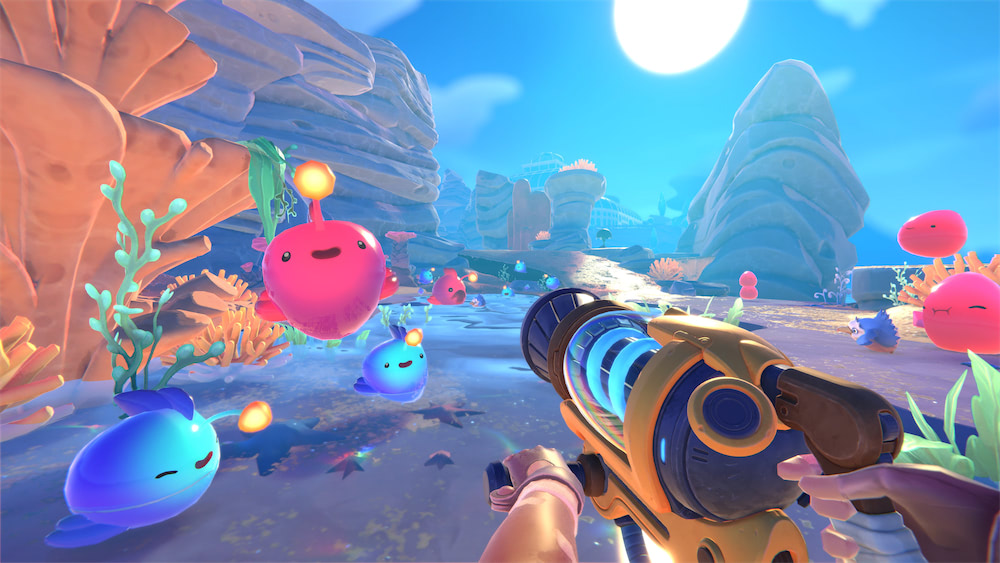 Slime Rancher 2 is "more of the same" kind of a deal, but it's not necessarily bad. It's a gift to the fans who have seen anything there was to see in the first game. The sequel gives them a new reason to feel excited and a new world to call their own. Some things changed, and some stayed the same. Mechanically, in many ways, it's a regress, but they are ready for a new journey, bugs and all.
Verdict
I love Slime Rancher, and the sequel offers more or less the same experience, albeit with improved graphics and a new mystery to solve. Fans will probably be happy, but I suggest trying out the first game if you're a new player. Unlike this one, it's finished, polished, and can be bought for practically nothing. But there's nothing wrong with paying $30 for Slime Rancher 2 — or downloading it from Game Pass. The developers are touting "not yet seen" gameplay features in the future free updates, so there'll always be a reason to go back.