Do you know how many 2D platformers I went through this year alone? A lot. For better or for worse, it has become the favorite genre for indie developers. You can see why: it's familiar, doesn't require many resources, and it still sells. I have nothing against 2D platformers, although I am getting tired of games that are indistinguishable from each other. And The Company Man looked like yet another representative of the tired genre. And yet. Yet. It's done something myriads of its brothers could not. It stood out.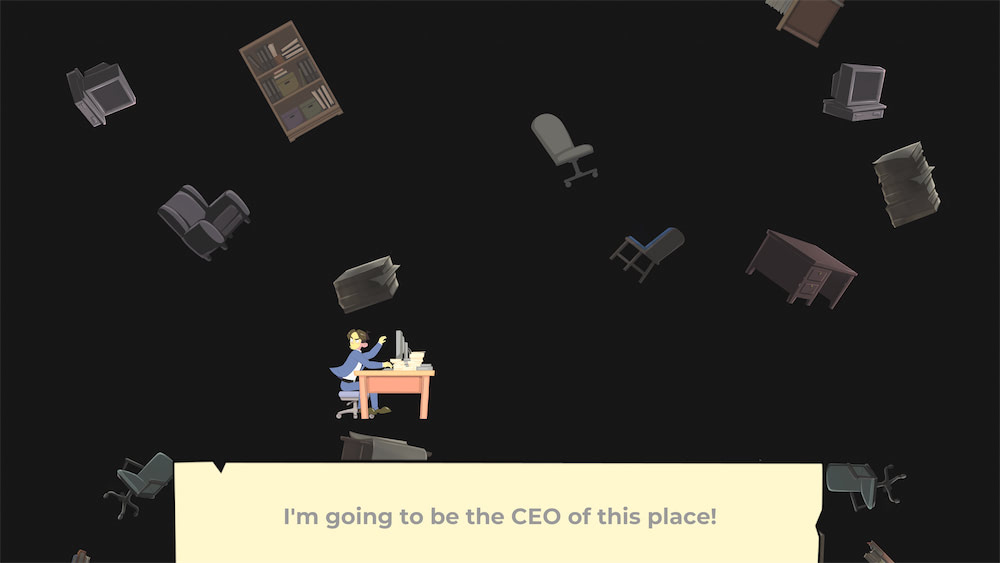 Uniqueness is rare. Almost nonexistent, really. A genre can be tired, but if the game has something new to offer, some exciting idea, or a feature, then not all is lost. The Company Man is a game that offers your typical by-the-numbers gameplay; so unoriginal that I don't want to say anything about it. You jump on platforms and slash your way through the enemies. Oh and you can shoot, too. That's about it.
That's not the interesting part. What's interesting is everything else. 
The Company Man tells a story about Jim, a regular salaryman on his first day at the office. As you can guess, nothing goes right, and soon he arms himself with a keyboard and fights his way across numerous floors of a global corporation. Will he become a CEO? That's the question the developers are asking on the official website.
Read also: Lost in Play review — Whimsical homage to puzzle adventures of old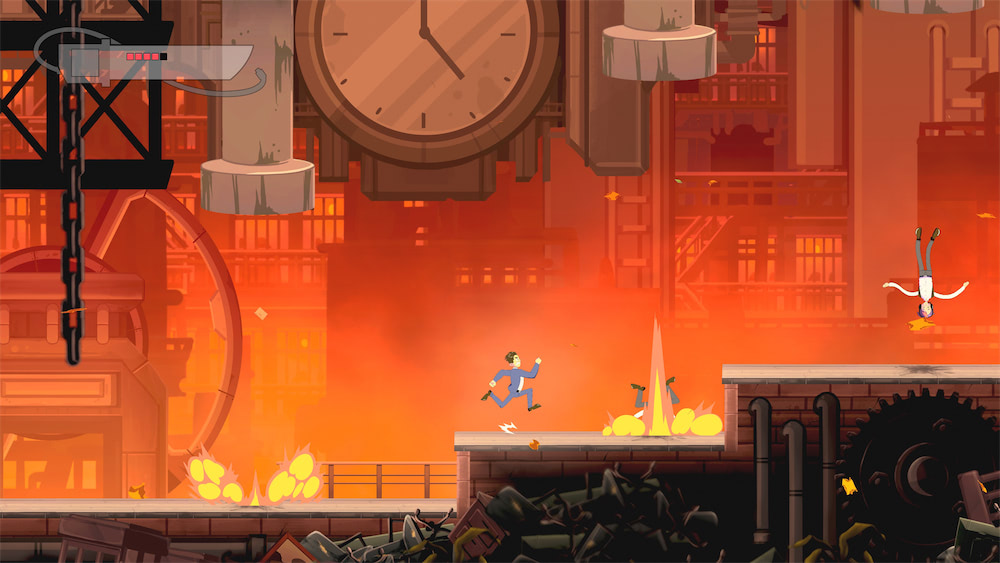 Will he indeed. It's obvious that the title owes a lot to The Office, an extremely popular American (sorry Ricky) TV series. The developer, an indie studio called FORUST which is from Malaysia, was inspired by the famous sitcom in many ways — from naming the title character Jim to creating numerous references to the show in the game. Thankfully, it doesn't come to outright plagiarising; The Office connection is done more for PR, and I can't blame them — any way of drawing attention is fair game in the vicious world of video games.
Read also: Mini Motorways review for Nintendo Switch: I think I am addicted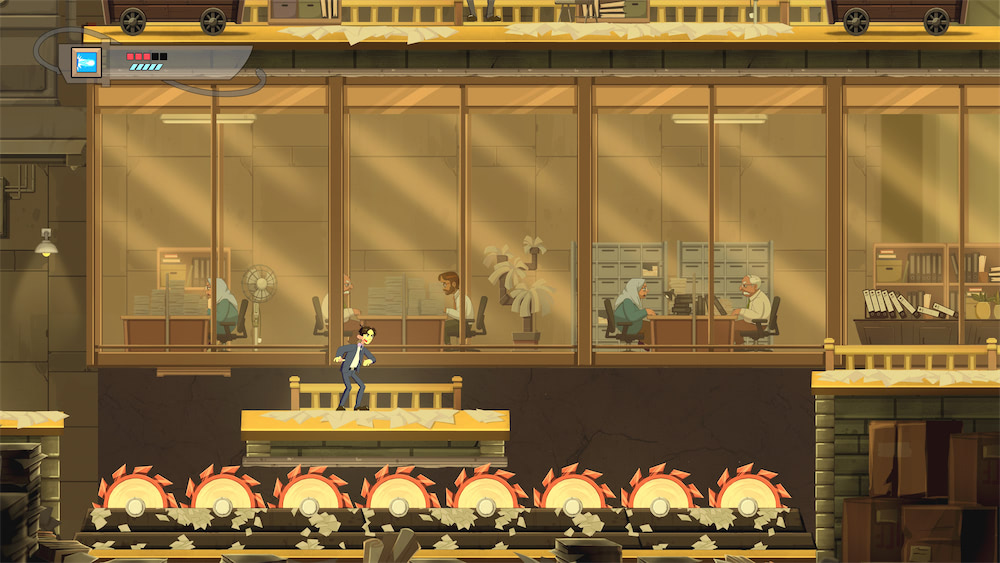 Is it as funny as the show? Of course not. It's not particularly funny in general. But it's memorable. It looks great when playing on the Xbox Series X: 120 fps action is buttery smooth, the animations are fantastic and the drawing style is endearing. On your way to the top you get to fight all kinds of enemies (in the form of your coworkers), from fire-breathing receptionists to… well, I wouldn't want to spoil the fun. Discovering new types of enemies in The Company Man is my favorite thing in the game.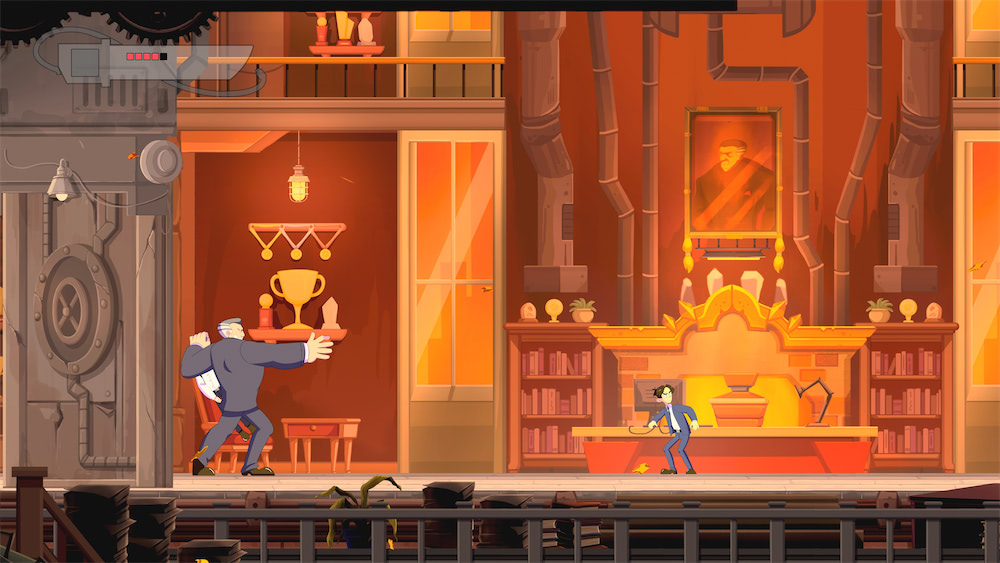 Verdict

 
The Company Man doesn't have anything new to say. Office life is hell? We know. And yet, not that many games tried to parody this life a lot of us are living. The Company Man is not a satire, but it's a platformer that's set in a world that's pretty much unique for this medium. And for that, I want to praise it. The gameplay might be nothing new, but it works: controlling Jim is easy, there are enough checkpoints and incentives to explore every nook and cranny. It's not a revelation, but if you're craving a responsive and good-looking platformer, you could do a lot worse than The Company Man.