This is five things you need to know about this microphone, Synco MMic-U3. It is not cheap, but very functional, versatile, has some charging questions and pretty good sound quality. And now – lets delve into it.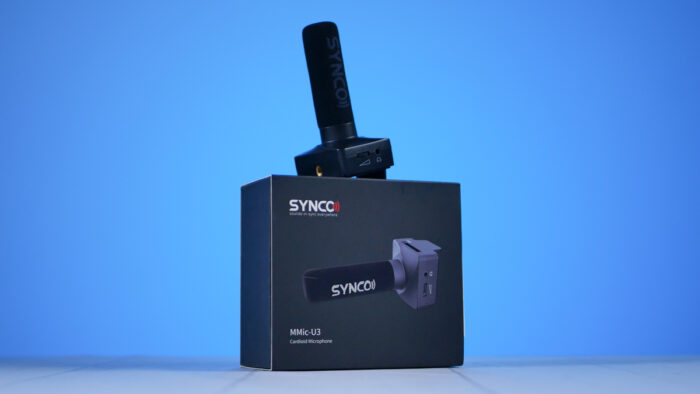 1. Price
This mic costs about 80 bucks US, which for a cardioid with a condenser capsule is not that much.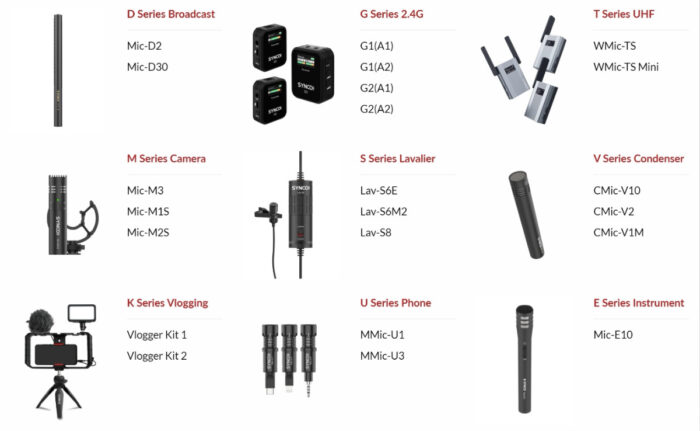 However, it is made for a phones in mind, and it has some neat features. Like a gain wheel, minijack for an audio preview, Type-C for charging and two option low cut, 75 and 150 Hz.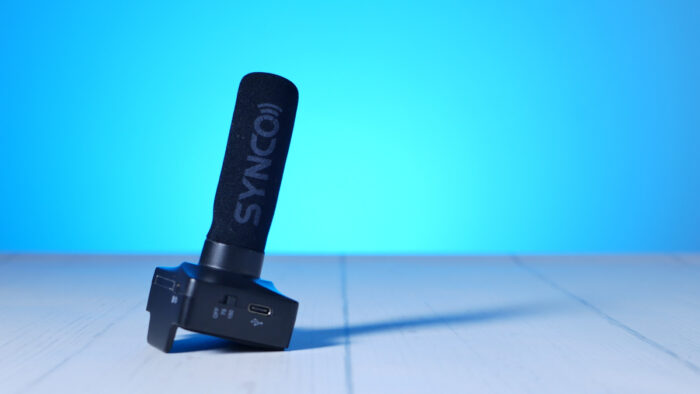 This is a neat feature of Synco at all, it is extremely competitive company and it makes a lot of very cool stuff. Not cheap, but not overpriced either.
2. Functions
As it was said, MMic-U3 has a lot of additions, that are used on mics at least twice the price. You can literally preview sound from a mic, with up to 32 Ohm headsets, and change gain up to 15 Decibels.
Frequency response is 50 to 12 000 Hrz, sensivity is minus 26 dBa to 1 KHz, max sound pressure – up to 105 dBa. Weight is 67 grams, which is very useful for a smartphone use.
3. Versatility
It literally can be put AT the phone, using the out-of-box metal plates with adhesive. The backside of a Synco MMic-U3 is magnetic enough to stich to a plate, that is put on a phone. And you literally can use this boom mic without any tripods or braces with hot shoe.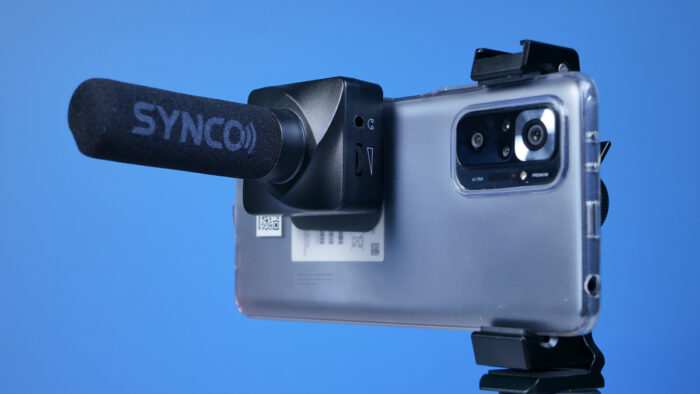 And the main connection cable, 3,5 mm to Type-C, is universal enough to use it with phones OR with DSLR's. And it is not even remotely proprietary – I had a 2 meter cable from EKSA, and U3 did work with it like a charm.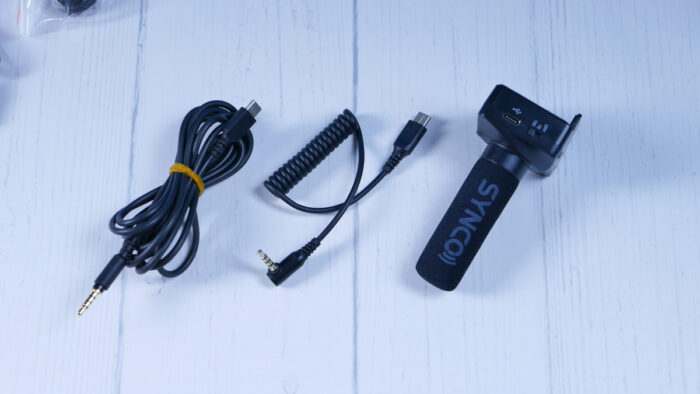 But only with phones, not a DSLR. And, which is worse, the out-of-box hot shoe is LITERALLY not to standart size. It is BIGGER, and cannot be used to mount the mic anywhere.
4. Battery
It is 500 mAh, and can be charged with 5V and 0,5 Ampere. And last to numbers are VERY important.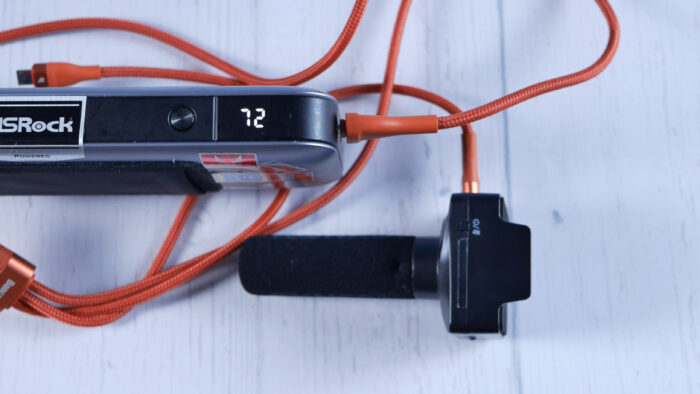 Because you will have a lot of trouble with charging, using more powerful cables. Mic can be charged with out-of-box cable and some magnetic Topk ones, but won't take a charge with literally 100 Watt cables from Baseus.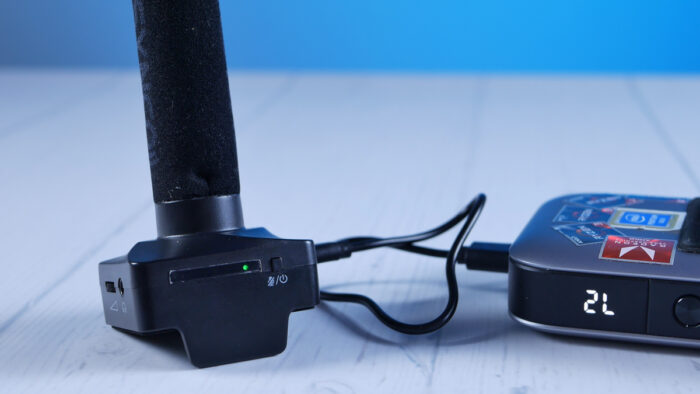 As far a I understand, U3 likes Type-A to Type-C cables, but not Type-C to Type-C ones, even with adapters from Type-C to Type-A. But! Any Type microB to Type-C adapter will work! Also – MMic-U3 cannot use charging and connection at the same time, it literally uses Type-C as a data receiver. But it can work up to 40 hours on full charge with sound preview on.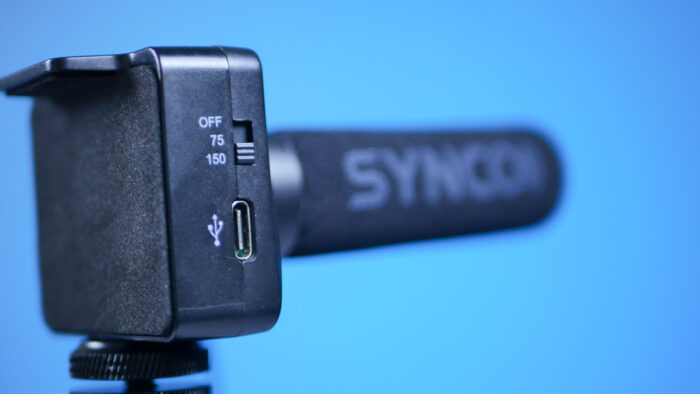 Sadly, it won't work using just Type-C to Type-C protocols. Only Type-C to TRRS. Maybe TRS, but I won't say with confidence. Also almost forgot – metal plate sometimes prevents wireless charging on a phone.
5. Sound Quality
Samples will be in the video review below – either now or later. Capture will be in russian, but you'll get the quality shurely by timestamps.
It is absolutely not perfect, but it is good enoug and cuts a lot of background noices. Thanks to cardioid pattern AND optional low cuts. The frequency lineup, by the way, is pretty flat, if a little upped near 7 000 Hz.
Finals on

Synco MMic-U3
What can I say? It is pretty much the best cardioid mic for a phones. If you use main camera, You even won't need any tripod or clamp, if You use main shooters, not selfie cameras.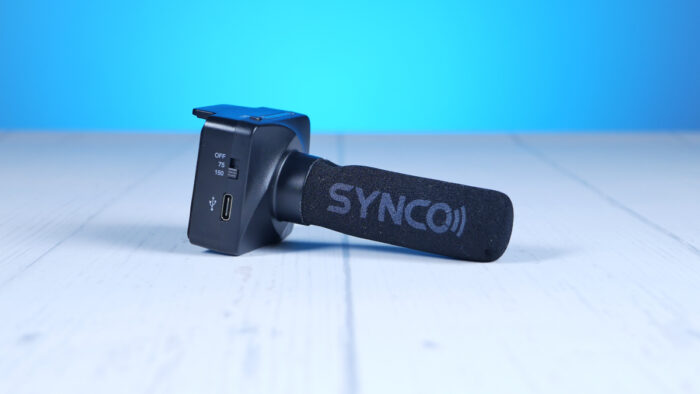 But even besides all, Synco MMic-U3 is a glimpse of a future, where even the most sophisticated professional, precised devices will be build with a smartphones in mind. Which is great anyways.
Where to buy