Google was generous enough to introduce a lot of new products and preview some upcoming announcements at Google I/O 2022. Let's learn more about the most interesting of them.
Pixel 6a
The most affordable Pixel this year retained the $449 price tag of a predecessor and the Tensor SoC of the more expensive brothers. Learn more about it in the separate news article.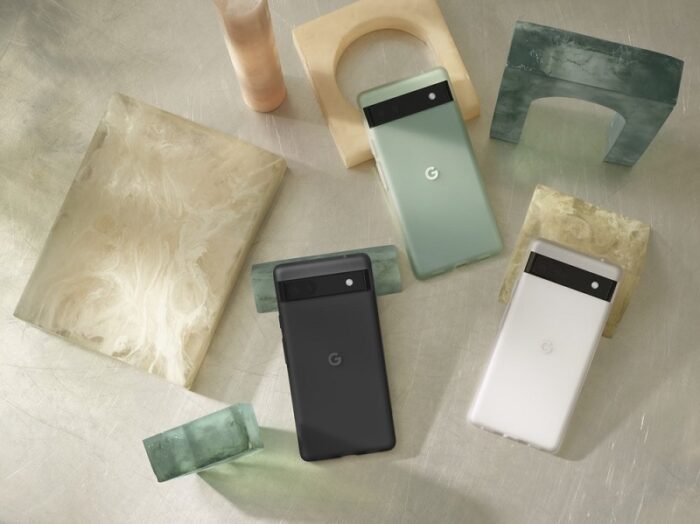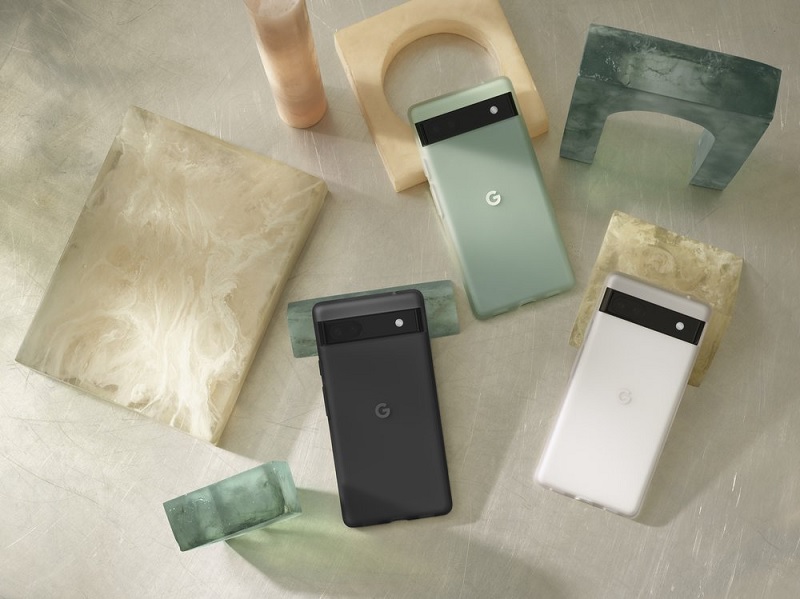 Pixel 7
Google has previewed the Pixel 7 smartphone and its Pro version, which are scheduled to launch later this year – in the fall. Both of these devices will be the latest addition to the company's flagship smartphone line-up. They will update the look of the camera, and introduce the "new generation" of Google Tensor. Although the company did not disclose details about the specifications or components, at least we can see the new design. Another one of the improvements for the Pixel 7 is a frame made of recycled aluminum.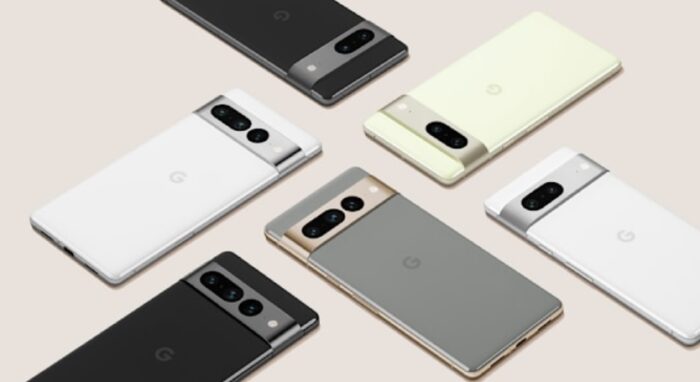 As last year, the Pixel 7 will be equipped with two rear cameras, and the Pixel 7 Pro will have a triple array of cameras. A second-generation Tensor chip, is designed to improve some features, including speech recognition, photography, video and security.
The next generation of Pixel phones is on the horizon. Here's a first look at the Pixel 7 and Pixel 7 Pro — equipped with a new generation of Google Tensor and a sleek design. Coming this fall. #GoogleIO pic.twitter.com/WMysJv1lZP

— Google (@Google) May 11, 2022
And on top of that, the phone will debut with Android 13, which is scheduled for release later this fall.
Pixel Buds Pro
Google has also added a new set of TWS headphones to its line of audio accessories. Pixel Buds Pro is the company's first Active Noise Canceling (ANC) headset, and it will soon support surround sound when paired with a compatible Pixel phone. However, noise cancellation and immersive sound are not the only important features that Google has invested in these $199 headphones.
Inside there is a new specially designed six-core audio processor that runs on Google's algorithms, which reproduces sound through special drivers. The company says all aspects of the setup, including active noise cancellation, have been set up by in-house sound engineers. The Volume EQ function adjusts the bass, mid and treble when changing the volume level to maintain a balanced sound profile. For example, if you turn down the volume, the headphones will automatically increase the bass, and adjust the mid and treble.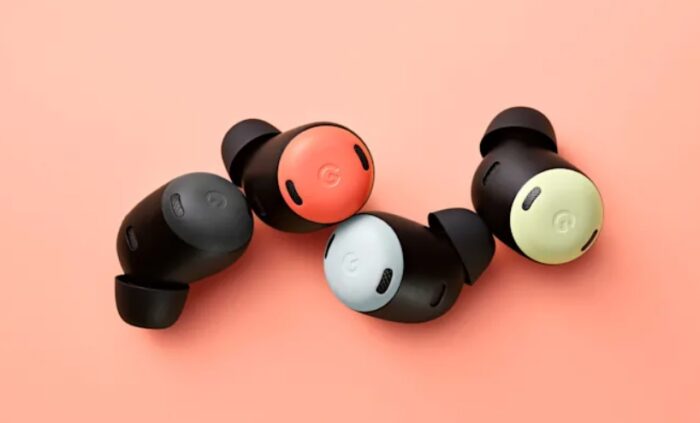 Google promises up to 7 hours of use with ANC on or up to 11 hours of listening with ANC off. This second figure is more than twice the battery life of Pixel Buds 2020. Pixel Buds Pro will be available for pre-order from July 21 and you can choose from Coral, Lemongrass, Fog and Charcoal colours.
Pixel Watch
Also at the Google I/O 2022, Google confirmed the existence of the Pixel Watch, which has long been rumored on the Web. The Pixel Watch has a round dome-shaped surface and, like most Google devices, has a pastel color scheme. It will have a "tactile crown", and customizable straps.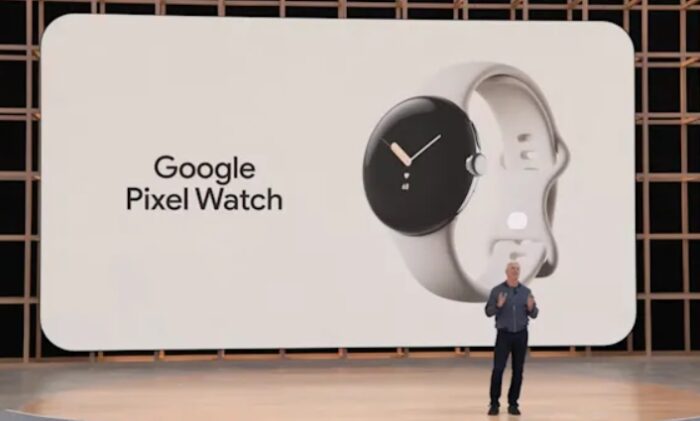 The device will run on Wear OS 3, which the company launched last year in collaboration with Samsung, but with updates that we heard a little earlier during the conference. Some features, such as offline maps on your wrist, will finally become a reality. Emergency SOS and the new Google Wallet will also appear in Wear OS on the Pixel Watch.
Pixel Tablet
But that's not all! As part of the hardware presentation at Google I/O 2022, Google has unveiled the Pixel Tablet, a premium Android device to be released sometime in 2023. Given more than enough time before the release, Google is now giving us only scant details. The Pixel Tablet is a "premium" device that will run on Tensor-branded SoC, like the latest Pixel phones. What is not known is how much it will cost, how big the screen is or when it will be released.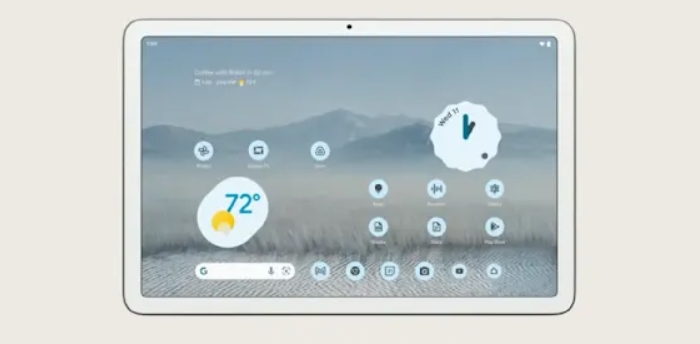 Of course, the new tablet will run a new version of Android L from Google, specifically designed for large screens. But Rick Osterloh told reporters at the I/O briefing that Google had clearly heard that users wanted the Pixel with a big screen to complement their phones, so the company at least sees a certain level of consumer demand for such a device. Whether this will lead to market acceptance is another matter, as neither Chrome OS nor Android tablets have ever been in high demand.
Google AR Glasses
Decade after Google Glass debuted at I/O 2012, Google announced that it is working on a new AR glasses. The company showed the device at I/O 2022, sharing a short video that demonstrates some of its capabilities. We saw an "early prototype" of a device that translated a conversation in real time, effectively providing subtitles to the user. Google also demonstrated a prototype that translates a conversation from English to Spanish, allowing a non-English-speaking person to talk to a Google employee who speaks to them.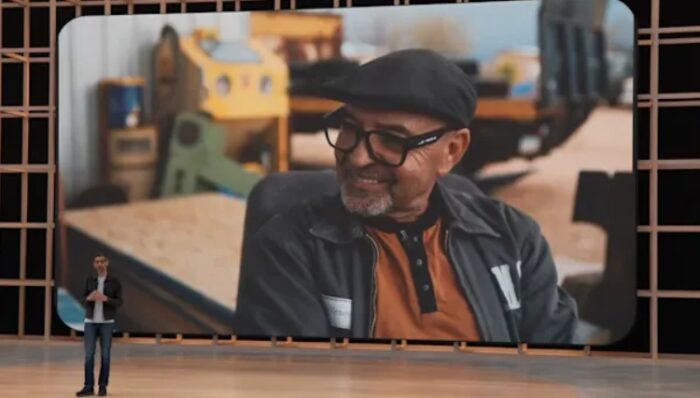 Google has not announced when it plans to release the device. It is worth noting that the teaser video that the company showed during its presentation included text at the bottom of the frame, which stated that what it was showing was a "simulated point of view", suggesting that the final interface could greatly different from what Google showed in the presentation itself.
Google Android 13 Beta 2
And, of course, Android 13 Beta 2. The first pre-release version of Android 13 for developers came out in February this year, and the first beta version was recently released. Now at the Google I/O, the company has announced that a second beta is available for download, and users can try it on Google Pixel smartphones from today.
Unlike the previous developer-only builds, Android 13 beta is for regular users who want to try the next version of Android. Google is especially watching the general feedback from regular users about how they perceive the new version of Android. As a result, although you may still need to be careful when installing it on your device, this build is expected to be slightly more stable than the previous ones.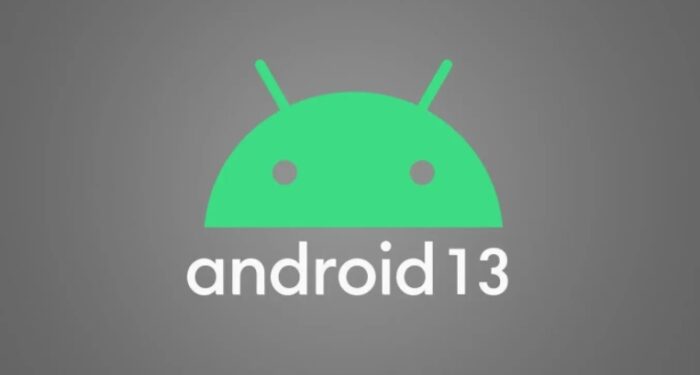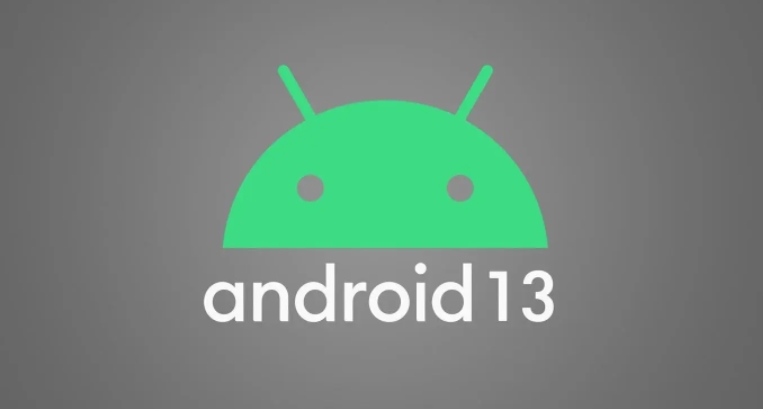 The most notable features of Android 13 Beta 2 include Predictable "Back" Gesture, Resource Files for Specifying Supported Program Languages, and New Permission to Use Accurate Alarms. Many bugs and vulnerabilities have also been fixed.
Google has officially released this beta update for Pixel 6 Pro, Pixel 6, Pixel 5a 5G, Pixel 5, Pixel 4a (5G), Pixel 4a, Pixel 4 XL or Pixel 4. You can use 64-bit system images with Android Studio emulator, and you can also use GSI.
You can also help Ukraine fight with Russian occupants via Savelife or via an official page of the National Bank of Ukraine.
Read also: