Apple, Google and Microsoft have issued a joint statement that they will support the new standard of authorization on sites and applications without a password, developed by the FIDO Alliance and the World Wide Web Consortium. Face ID, Touch ID, or device PIN will be used instead of traditional passwords.
Users will be able to log in to sites without a password from any smartphone or browser. These changes will appear in the operating systems of Apple, Google and Microsoft next year.
"Just as we design our products to be intuitive and capable," said Apple senior director of platform product marketing, Kurt Knight, in the statement, "we also design them to be private and secure." "Working with the industry to establish new, more secure sign-in methods that offer better protection and eliminate the vulnerabilities of passwords is central to our commitment to building products that offer maximum security and a transparent user experience," continued Knight, "all with the goal of keeping users' personal information safe."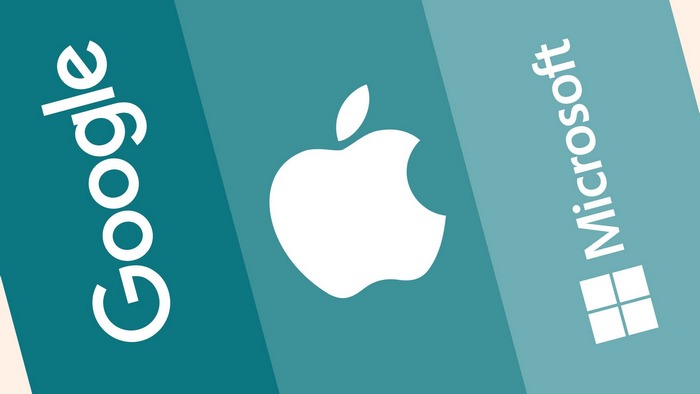 According to FIDO, password authentication is one of the biggest security issues. First, the alliance refers to problems caused by the reuse of passwords. In addition, it means cumbersome password management. Verizon's annual data breach report states that 80% of all passwords are weak and easy to guess. Therefore, the future standard of secure password-free login should solve all the above problems.
"Users will log in using the same actions they take several times a day to unlock their devices," the alliance said in a statement. "For example, an easy way to verify a fingerprint or face or device PIN."
This approach is combined with Apple's passskey feature, previously announced at WWDC 2021. It is designed to simulate hardware security keys, but uses iCloud Keychain instead of a physical device. Apple has introduced initial support for passkey password technology in iOS 15.4.
There is currently no expected launch date for this new feature on any platform. According to a statement from the alliance, Apple, Google and Microsoft will implement this feature "within the next year." Apple may announce it at WWDC 2022. Therefore, it is likely that the release of this feature for the masses will take place in the fall. New iPhones can be equipped with this feature.
You can also help Ukraine fight with Russian occupants via Savelife or via an official page of the National Bank of Ukraine.
Read also: