After WWDC 2022, at which Apple introduced its latest Apple M2 SoC, first synthetic benchmarks for this SoC began to appear online.
At least according to the Geekbench database, reported by 9to5mac, this is the first benchmark of a new silicon, and it seems to confirm Apple's claims about performance upgrades, compared to M1. Apple claims that the M2 processor is 18% faster than the M1 processor, and the M2 GPU is 35% faster than the M1.
There are currently only two mainstream consumer chips that are faster than the M2 in terms of single-core performance. i9-12900K and KF. (basically the same chip but modified) Keep in mind that they're desktop chips that boost up to 5.2GHz according to Intel's claims. pic.twitter.com/7nEaWQWbRo

— Vadim Yuryev (@VadimYuryev) June 15, 2022
First discovered by Vadim Yuryev, the benchmark shows that clock frequency of M2 is 3.49 GHz compared to 3.2 GHz in M1, which is about 9% more. Single-core M2 performance is approximately 11.56% higher than M1, and M2 multi-core performance is 19.45% higher than M1. When we can test the chip ourselves, we can better assess these performance and reliability, but it looks like Apple has released a truly impressive chip. Apple's decision to abandon Intel in favor of its own silicon becomes even more far-sighted with each chip that Apple releases.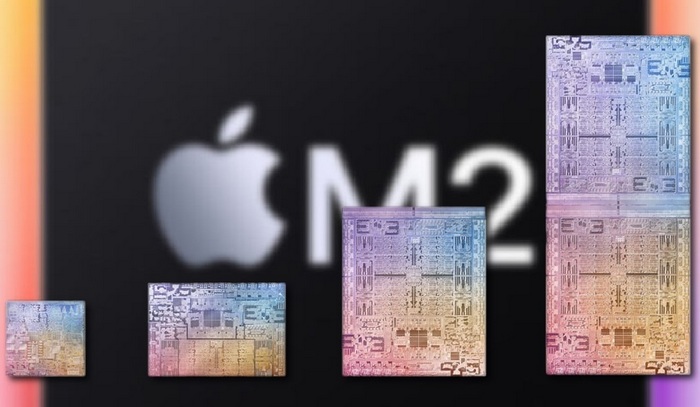 If Geekbench benchmarks to be believed, Apple's M2 SoC is second only to Intel Alder Lake's Core i9 12900-K and i9 12900-KF in terms of single-core performance, which is a stunning result considering that these are desktop processors, not Alder Lake mobile counterparts.
The separation of Apple from Intel has undoubtedly been a major blow to the latter. But last year was great for Intel thanks to the phenomenal performance of the new Alder Lake processors. But if Apple's M2 really shows such a performance, Intel's Alder Lake may be in trouble.
You can also help Ukraine fight with Russian occupants via Savelife or via an official page of the National Bank of Ukraine.
Read also: