"Two Russian Raptor-type boats were destroyed at dawn near Snake Island today. #Bayraktar is working," the Commander-in-Chief of the Armed Forces of Ukraine, General Valerii Zaluzhnyi, said on May 2. As can be seen in the video, the second boat tried to maneuver during the impact, but it did not save him. There is currently no information on the number of Russian sailors killed in the strike.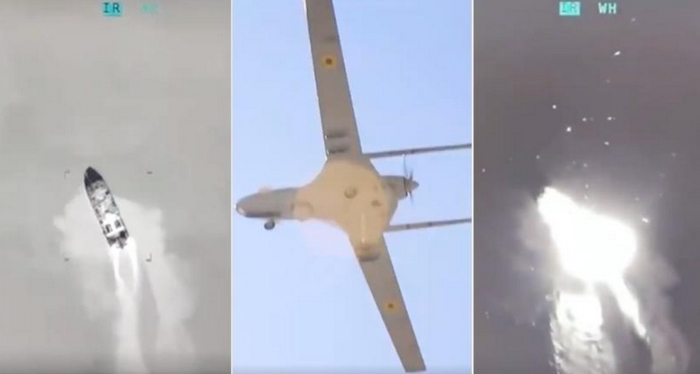 Bayraktar TB2 is a strike operational and tactical unmanned aerial vehicle with which Ukraine successfully destroys Russian military equipment. At the same time, no drone was lost during the week of the war. The Bayraktar TB2 is a relatively young drone. The first test flight took place in May 2014. This is a medium-altitude high-autonomous unmanned aerial vehicle, which belongs to the class MALE (Medium Altitude Long Endurance). The Bayraktar TB2 drones were created thanks to the US embargo on the supply of drones to Turkey, which was imposed due to fears that they could be used to fight the Kurds. The possibilities of this modern weapon are described in detail in the article by Yuri Svitlyk on April 15.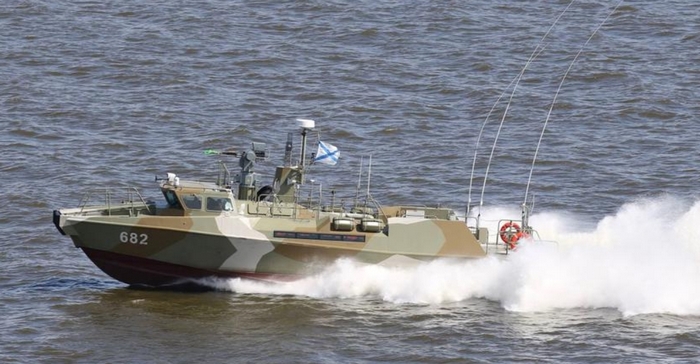 Patrol boats of project 03160 "Raptor" belong to the ships of the 4th (lowest) rank in the Russian Navy. This is a ship with a displacement of 23 tons, a length of 16.9 m and a speed of up to 48 knots (88 km/h). The boat's armament consists of a large-caliber 14.5-mm Vladimir machine gun included in the Uprava-Kord combat module and two 7.62-mm Pecheneg machine guns. Such boats have been in production since 2013, with a total of 17 such patrol ships produced out of the planned 24. There were 7 in the Black Sea (now there are probably 4 left, given that another Raptor sank near Mariupol in late March).
You can also help Ukraine fight with Russian occupants via Savelife or via an official page of the National Bank of Ukraine.
Read also: